Published on: March 14, 2018
by Kate McMahon

The much-heralded "marriage" of Whole Foods and Amazon may be facing its biggest challenge just six months into its relationship.

That would be the potential introduction of Coca Cola, the ultimate consumer packaged goods product, onto the pristine shelves of America's self-proclaimed "healthiest grocery store."

Back in August, we wrote that the $13.4 billion merger rocked the retail world. Today, the potential of cases of preservative-laced Diet Coke stacked up next to fresh-pressed chia pomegranate juices in aisle 7 puts that proclamation to shame.

That Coke threat was raised in a Yahoo Finance article citing behind-the-scenes "internal debate and disagreements" as Amazon decides how to reorganize Whole Foods shelves to boost profits. Yahoo sources said the e-commerce giant could add Amazon private labels as soon as March, and then potentially bring in CPG mainstays such as Coca Cola.

Which begs the question: Why on earth would Amazon drop $13.7 billion on Whole Foods only to undermine the healthy, organic ethos that made it unique and successful?

The answer: The bottom line. Analysts said the consumer-centric Amazon wants to make the most of its new free Prime Now delivery service for Prime members. That means satisfying buyers' needs for Whole Foods specialties such as organic Omega 3 enriched eggs, baby kale and gluten-free everything, along with high-margin sodas and snacks sold at competing supermarkets.

Most Whole Foods shoppers are perfectly willing to pay premium prices because they trust the brand's commitment to exacting standards and transparency. It makes sense for Amazon/Whole Foods to address that issue, but not by undermining the core value proposition.

According to Yahoo, when asked if Whole Foods will add "consumer packaged goods like Coca-Cola," Whole Foods spokesperson Brooke Buchanan said, "As you know, we have really high-quality standards, and those products that you just mentioned don't meet those quality standards. If there were new products that actually do meet our quality standards, then there's always that consideration."

Amazon declined to comment, but sources said the push for expansion was indeed on.

I think Whole Foods should hold true to its value proposition. Just because Kroger and Aldi and even Walmart have increased their organic selections doesn't mean Whole Foods needs to re-write its manifesto for delivery orders.

Comments? Send me an email at kate@mnb.grocerywebsite.com .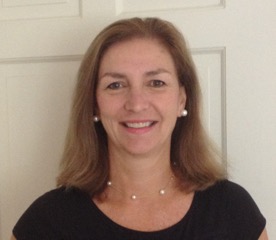 KC's View:

I'm totally with Kate on this, and I keep thinking about a passage from the Mark 8:36…

For what does it profit a man to gain the whole world and forfeit his soul?

This is, in my view, a big moment for Whole Foods under Amazon's ownership. It would be acceptable for it to allow Coke products to be delivered to Amazon Lockers that now are outside so many Whole Foods; but having it in the aisles would undermine the whole damned deal.
Published on: March 14, 2018
by Kevin CoupeFirst, a note bout how the MNB sausage gets made…

Every day, I look for an unusual story that will work for as an "Eye-Opener>/i>. Some days are easier than others. In fact, most days are pretty easy. It is rare to have a day when something doesn't pop up that I think will serve as a business lesson.

Yesterday, however, I was struggling a bit. Nothing really grabbed my attention. And then, the news gods - as they usually do - delivered…
The
New York Times
headline says it all:
United Airlines Apologizes After Dog Dies in Overhead Compartment
The story goes like this.
A woman boarded a United flight from Houston to New York on Tuesday. She had with her two children, one an infant, and a a black French bulldog that was in a pet carrier.
The flight attendant, apparently worried that the pet carrier could not be stored safely under the seat, ordered the passenger to put the pet carrier, complete with pet, in the overhead compartment. (This apparently is against the rules. United now says it is investigating.)
According to the story, the pet owner, after some discussion/argument, complied. The plane took off. The owner then "was preoccupied by her infant during the flight and did not check on the pet, which fell eerily silent after barking during takeoff and as the plane ascended to its cruising altitude."
When the plane landed at LaGuardia, the woman went to fetch her dog and discovered that it had died. And then, according to a witness, she "collapsed to the floor, rocking back and forth while clutching the dog's body." Her daughter started to cry. And then the woman handed her infant to a stranger while everybody sat in aisle 23 and cried."
Now, at the risk of seeming hard-hearted, let me start by saying that if I'm in aisle 24 or higher, and I can't get off the plane because of everybody crying in aisle 23, I'm pissed off.
I'm sorry. But that's just a fact.
About the incident itself … I think there is plenty of room to blame the passenger in this case. Not to be cruel here, but sometimes I think that people who travel this way - two kids and a dog - are thinking only of themselves, and not about their kids or their dog, and certainly not about their fellow passengers. Which is why I think it is good thing that airlines are starting to crack down on this stuff. (United recently banned an "emotional support peacock" that some woman wanted to bring on a plane with her. I support this decision.)
But in the end, United - which, as the
Times
notes, has had "a string of alarming customer service incidents" recently that has gotten it a series of highly critical news stories and social media criticisms - has to start figuring out what it is in its corporate culture that is creating these problems. Certainly United isn't unique - there are lots of companies with cultures in which employees make the wrong decision and don't feel empowered to challenge orthodoxy when it doesn't make sense. When bad decisions or unspoken challenges lead to problems that undermine a company's essential value proposition, then companies need to think about what the real, core problems are.
The news gods delivered a dead dog, and the result is a business lesson that it a real Eye-Opener.
Published on: March 14, 2018
The
Wall Street Journal
reports that Walmart plans to launch same-day delivery of groceries in New York City, using its Jet division, and offer grocery delivery in 100 cities before the end of the year - "adopting a costly model it previously resisted as Amazon, Kroger and Target invest in similar services."
According to the story, "Under the new program, online grocery orders will be packed in a Walmart store by company workers and then handed off to a delivery company or startup that uses contract workers to bring orders to homes, said a Walmart spokesman." Uber will be one of the initial delivery services used by Walmart, with others to be added down the road.
The story notes that "Jet already delivers food to homes in some cities, but orders arrive via a carrier like FedEx , usually within a few days. Jet aims to expand fast grocery delivery to around 10 large cities where Walmart hasn't built a store presence like San Francisco."
The grocery delivery space has gotten increasingly crowded, with Amazon, Kroger, Costco, Target, Aldi and other retailers vying to develop differentiated offerings, though almost all of them have decided to use various delivery services - sometimes the same delivery services - to serve their customers. Target acquired Shipt last year for $550 million to facilitate its service.
The
Journal
writes that "Walmart's grocery delivery will cost $9.95 and have a $30 minimum order. Product prices will be the same as in stores, the company said."
KC's View:

I know it is easier and faster to simply get other people to handle the deliveries, even if it has to be different entities in different cities.

But it continues to be my view that easier and cheaper isn't always the best and most sustainable way to move forward if a company really wants to differentiate.

And I continue to believe that at some point in the not-too-distant future, we're going to see Walmart make a move to buy one of these services.

Published on: March 14, 2018
The Harris Poll is out with its annual assessment of corporate reputation, and there are the top 10:
Amazon, Wegmans, Tesla, Chick-fil-A, Walt Disney, HEB (which, Harris notes, is new to the list this year), UPS, Publix, Patagonia, and Aldi.
Which means, Harris says, that six of the top 10 companies, as measured by reputation, are "Main Street" companies that, "amid today's divisive political climate," appeal to Americans because they "offer respite from chaos and … embody hearth-and-home values … the top ten companies proved that consumers value brands that are standing by their values, building deep community relations, and fueling momentum in science, health and education - with Amazon earning an 'excellent' reputation for the 9th consecutive year."
Let's be clear. The companies at the top of the list - especially the retailers - have a defined point of differentiation. They stand out from the crowd for many reasons and clearly that's resonating. That includes the bricks-and-mortar retailers. But it also - and this needs to be underlined - includes Amazon.
Apple dropped from fifth on the list last year to 28th on the list this year, and Google dropped from 8th to No. 28. John Gerzema, CEO of the Harris Poll, tells
Reuters
that Google and Apple suffer from the same problem at the moment: "Google and Apple, at this moment, are sort of in valleys. We're not quite to self-driving cars yet. We're not yet seeing all the things in artificial intelligence they're going to do."
Harris Poll says that the rankings are based on Emotional Appeal, Products & Services, Social Responsibility, Vision & Leadership, Workplace Environment, and Financial Performance.
Here are the bottom 10 of the 100 companies rated, going from worst to 10th worst:
Takata, Weinstein Company, Equifax, Wells Fargo, Trump Organization, Monsanto, BP, Experian, Goldman Sachs, and Halliburton.
Which means that the companies ranked as having the worst reputations in the country include a company that made faulty automobile airbags, a movie company bearing the name of a serial sexual abuser and accused rapist, a chemical company, a bank being investigated for varying scandals, a company that experienced an enormous consumer data breach, and the real estate company owned by and bearing the name of the current president of the United States.
KC's View:

One of the more interesting things about this year's poll is the Apple drop. I would argue, apart from the reason offered by Harris, that this also is related to a growing perception that Apple has fallen off the innovation train a bit, something I'd agree with even though I'm a dedicated Apple user.

This is a lesson from which every business has to learn. Reputation, as my friend Norman Mayne likes to say, is what you had yesterday. Today, you have to earn it all over again. There's no room for complacency or satisfaction.

I'm securely in the Apple ecosystem - I'm writing this on a MacBook Pro, am completely addicted to my iPad, and cannot imagine giving up my iPhone. It is hard for me to imagine straying, simply because I have so much invested. But, as I've noted here before, I have no interest in Apple's new HomePod … Amazon got me first, and got me locked in.

Competition has to be seen as a race. Once you've been passed, it can be incredibly hard to catch up. I've little doubt that Apple is focused on being innovative, but I have to wonder whether it will recapture past glories.

I love this quote from Jeff Bezos: "You earn reputation by trying to do hard things well." I like it almost as much as the one from Norman Mayne.

One other thing. I'm sure some folks will take exception to my description and characterization of the bottom 10. In this case, I'm just reporting the facts, not making value judgements.
Published on: March 14, 2018
MediaPost
had a story about a new analysis by comScore of the amount of time US consumers spent on Amazon last year - and the results can be fairly described as staggering.
Ryan Williams, head of client insights-retail, travel and CPG at comScore, says that "Amazon's 22.6 billion minutes is more than retailers ranked numbers 2 through 10 combined." Those other nine retailers, in order of time spent by consumers on them, are eBay, Walmart, Wish, Kohl's, Target, Etsy, Macy's, Zulily, and Barnes & Noble.
In fact, the analysis says, Amazon's mobile minutes, "which are still only a fraction of Amazon's total digital minutes," are still higher than those of eBay, Walmart, Wish, Kohl's and Etsy combined.
KC's View:

Meaning, I think, that the prognosis for Amazon's future is pretty good. Or, in the words of Larry David, pretty, pretty, pretty, pretty good.

I was curious, so I did a little math … and this essentially means that every single American spent more than an hour - 69.4 minutes, to be precise - on Amazon last year. (There are 325.7 million Americans.) If you only count people 18 or older - there are 245.3 million - it means that they each spent 92 minutes on Amazon.

Of course, we know that not every American is using Amazon, and that not every adult American is on Amazon, so clearly folks who are on Amazon are using it a lot more than that.

Pretty, pretty, pretty, pretty good.

Published on: March 14, 2018
Reuters
reports that French retailer LeClerc plans to "launch a food delivery service in Paris this month, stepping up its offering in the face of competition from Amazon and domestic rivals.
According to the story, "The new service, to be called 'Leclerc Chez Moi' (Leclerc To My Door), will be launched on March 26 in northern Paris and from May 15 in the south of the city. It will price products at 15-20 percent below those of competitors with a goal of generating revenue equivalent to a hypermarket in the first year."
And, it goes on: "Amazon, which has run its Amazon Prime express delivery service in Paris since 2016, is steadily building up its presence in France. Privately-held French supermarket operator Systeme U recently disclosed it was in discussions over a grocery supply deal with Amazon."
"We will rise up to the challenge, starting with home delivery in Paris. Amazon are the kings of logistics, the kings of IT and algorithms," CEO Michel-Edouard Leclerc said in an interview. "But I have a trust relationship with consumers. I think commercial policy will prevail."
KC's View:

I trust that "commercial policy" sounds both sexier and more compelling to consumers in French. Because it sounds just a wee bit arrogant to me, which is the wrong way to go into a battle with Amazon.

Published on: March 14, 2018
CNBC
reports that Toys R Us is likely to go to court, possibly as early as today, to liquidate the company. "It will then begin to wind down the storied toy retailer, after more than half a century in business," the story says, with the likely closure of all of its 800 US stores.
Toys R Us filed for bankruptcy protection last September "with $4.9 billion in debt, a vestige from its $6.6 billion acquisition by Kohlberg Kravis Roberts, Bain Capital Partners and real estate investment trust Vornado Realty Trust in 2005." In addition,
CNBC
points out, Toys R Us was unable to figure out a successful strategy for competing with online retailers, and the recent holiday shopping season was a major disappointment.
While Toys R Us had been point up a brave front and telling vendors and employees that it was staying in business, this week it missed some vendor payments and stopped responding to calls.
KC's View:

Senior execs probably stopped returning calls because they had to figure out how to spend the millions of dollars in incentive bonuses that they persuaded the bankruptcy court to give them so they'd stay at the company.
Published on: March 14, 2018
•
Bloomberg
reports that "Amazon.com, Inc. is on track to reach $1 trillion in market capitalization by 2022, according to a sum-of-the-parts analysis from Jefferies analyst Brent Thill. That would be a 29 percent jump from Monday's valuation of $773.8 billion, already greater than the combined market value of Walmart Inc. and Alibaba Group Holding Ltd, the next two biggest retailers."
•
CNBC
reports that Facebook and Amazon "are likely to become major players in the battle for sports rights thanks to their large audiences and deep pockets, according to an analyst.
"Daniel Ives, head of technology research at GBH Insights, said in a note Tuesday that the next 12 to 18 months is a 'pivotal window' for both tech giants to secure rights to various professional sports programs. This story will play out over the next few years with Amazon and Facebook likely to become big contenders to win the right to stream games, he said."
•
CNBC
reports that "BJ's Wholesale Club is expanding its partnership with Instacart to offer customers same-day delivery in cities along the East Coast, with plans to expand to all BJ's Clubs nationwide by the end of April. This newly expanded partnership follows the lead of wholesale retailers Costco and Walmart's Sam's Club, which also recently partnered with Instacart to offer nationwide same-day delivery services."
• The
San Jose Mercury News
reports that "Amazon on Tuesday received a patent for cushioning packages with inflatable airbags so they can be dropped from as high as 25 feet" from drone aircraft that it plans to send out instead of trucks.
According to the story, "This patent, like at least two others Amazon has received, also envisions the possibility of catastrophic mid-air failure. To minimize damage to the drone and anything or anyone on the ground, the airbag for the package could also wrap around part of the drone, and be inflated automatically if the aircraft loses power or flies out of control, according to the patent."
Published on: March 14, 2018
•
ZDNet
reports that "McDonald's has big plans to improve the customer experience with new technologies, but there's a parallel effort to improve the employees' day-to-day and enhance the small food factory behind the counter." The company is said to be "looking at artificial intelligence, machine learning and cloud computing to improve 'the internal customer experience'."
• The
Seattle Times
has a story about new market data from Nielsen suggesting that New Englanders are more hooked on Dunkin' Donuts, which originated there, than Seattle residents are on hometown fave Starbucks.
The story says that "more than one in three adults" in the Seattle metropolitan area "say they've patronized the coffee giant within the past 30 days, according to survey data from market research firm Nielsen. That ranks Seattle No. 1. when it comes to Starbucks' market penetration.
"Impressive, until you take a look at Dunkin' Donuts' numbers. It does even better on its home turf — a lot better. In Boston, not far from where the chain is headquartered, about 47 percent of adults say they've patronized a Dunkin' Donuts in the past 30 days."
Published on: March 14, 2018
Stephen Hawking, who, despite the rare form of motor neuron disease with which he was diagnosed at age 22 that left him confined in a wheelchair and only able to speak via a voice synthesizer, managed to become a respected physicist with a high popular culture profile, has passed away. He was 76.
Hawking wrote a best seller, "A Brief History of Time," about black holes and relativity, and was portrayed on television by Benedict Cumberbatch and in a film by Eddie Redmayne; he also appeared on such television shows - as himself - as "The Big Bang Theory" and, memorably, "Star Trek: The Next Generation." In the
latter
, he was shown playing poker on the Enterprise's holodeck with Sir Isaac Newton, Albert Einstein, and android Lt. Commander Data.
Published on: March 14, 2018
…will return.