Published on: March 28, 2018
by Kate McMahon

"The measure of a man is what he does with power." – Plato

Based on the social media maelstrom engulfing Facebook this week, I'd say its multi-billionaire boy wonder founder Mark Zuckerberg is falling short.

Brand damage control experts are already calling Facebook's bungled, defensive response to a massive data breach a textbook case of what not to do when faced with a crisis.

I would place the blame squarely on Zuckerberg. When the story broke that the political consulting firm Cambridge Analytica had improperly mined data from some 50 million Facebook users, Zuckerberg was silent. For four days.

In the ensuing 96 hours, irate users were tweeting "#deleteFacebook," headlines blared "scandal" and "epic data breach," Facebook stock plunged 14% and lawmakers were demanding answers.

Zuckerberg finally issued an "update" on the issue in a lengthy Facebook post, but he didn't utter the word "sorry" until a television interview later that day. He has since launched a full-on "mea culpa" tour, and taken out full page print ads in newspapers in the U.S. and U.K.

In my opinion, it's all too little, too late. Four hours is like a lifetime on social media when a brand crisis lights up the internet. Remaining silent for four days shows either a stunning level of hubris, indecision or stupidity for a tech/PR trailblazer such as Facebook.

I would say to Zuckerberg the playbook for solid crisis management is straightforward: get out in front of it immediately, accept responsibility, say you're sorry, fix the problem and outline plans for systemic change to make sure it doesn't happen again.

The industry gold standard for managing a modern corporate crisis was Johnson & Johnson's response to the 1982 Tylenol cyanide tampering, which killed seven people. Thirty-six years later the same rules about timeliness, authenticity and transparency apply -- whether it is Chipotle or a Chobani facing a food safety recall or General Motors' faulty ignition switches.

However, the lightning quick speed and reach of social media today makes it more imperative that a brand be ready to respond immediately. It is also crucially important that any company – whether a small specialty food manufacturer, a local retailer or a Fortune 500 firm – have a plan and team already in place. You can't anticipate every calamity, but can have a strategy prepared for potential crises closely related to your main business functions.

And if you want to be a true business leader, these are the make-or-break moments.

Which brings us back to Mark Zuckerberg, who said last week he would be "happy" to appear before Congress if he was the right Facebook person with the most information on the topic. To which I would respond you're the CEO, and hence the only person - you can't outsource responsibility and culpability.

As of yesterday afternoon, CNN reported that Zuckerberg indeed has agreed to make an appearance on Capitol Hill in the weeks ahead. After his flat-footed response to the data disaster, that's a step in the right direction. But just one step, because it still remains for him to say the right things and take the right actions in response to the data breach.

Let's see how he does.

Comments? Send me an email at kate@mnb.grocerywebsite.com .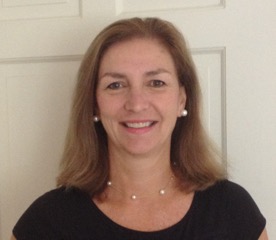 Published on: March 28, 2018
by Kevin Coupe
Digital music downloading had a short run as the dominant method of obtaining music. In 2011, it moved into first place, though it only took a few years to be surpassed by streaming technology. And today, much of the growth in the $5.7 billion music business is in subscription models such as Spotify and Apple Music.
But here's the thing. Digital downloading now has dropped into fourth place - surpassed by old-world music delivery systems such as CDs and vinyl records.
It isn't all good news. The Recording Industry Association of America, according to a story in the
Washington Post
"released its 2017 year-end revenue report … showing that revenue from digital downloads plummeted 25 percent to $1.3 billion over the previous year. Revenue from physical products, by contrast, fell 4 percent to $1.5 billion."
But it is fascinating and sort of Eye-Opening to see how the competitive ground shifts, reflecting the changing tastes of consumers and the sometimes illusory advantages of certain technologies.
Published on: March 28, 2018
Southeastern Grocers, owners of Bi-Lo and Winn-Dixie, yesterday filled for Chapter 11 bankruptcy protection.
The
Wall Street Journal
reports that the reorganization move "will hand ownership to its creditors and reduce its debt by about $500 million."
According to the story, the company "plans to keep more than 580 of its grocery stores open, while closing at least 85 and selling more than 30.
The
Journal
writes that "like its peers, Southeastern has been battered by threats ranging from low-cost competitors such as Aldi to price cuts at Whole Foods after that chain was sold to Amazon.com Inc. The company has already closed dozens of Bi-Lo stores in the past 18 months."
Last year, with sales of close to $9.9 billion, the company lost $139 million. The
Journal
notes that "both Bi-Lo and Winn-Dixie have been through bankruptcy before. Private-equity firm Lone Star Funds bought Bi-Lo from Ahold NV in 2005 and kept control of the company after it went through bankruptcy in 2009. Winn-Dixie Stores Inc., which filed for chapter 11 in 2005 and emerged in 2006, was sold to Bi-Lo in 2012."
KC's View:

Getting rid of debt is a good thing. Seems to me, though, that it is even more important for Bi-Lo and Winn-Dixie to figure out how to make their stores more compelling and differentiated in a competitive environment that is only going to get more heated.

Published on: March 28, 2018
Bloomberg
reports that Walmart has decided that it no longer will feature Cosmopolitan magazine at its checkouts, but will only make it available in its periodicals section.
The story says that Walmart is "bowing to pressure from an activist group that sees the publication's racy covers as 'sexploitation'." The National Center on Sexual Exploitation tells
Bloomberg
that "it had been working 'behind the scenes' with the retailer for months on the decision, which makes Walmart's checkout aisles 'family friendly'."
Walmart spokesman Randy Hargrove says that "while this was primarily a business decision, the concerns raised were heard."
Dawn Hawkins, executive director of The National Center on Sexual Exploitation, says that "Cosmo sends the same messages about female sexuality as Playboy." The story says that she "portrayed the campaign as a part of the #MeToo movement, which has focused on sexual harassment and discrimination, especially in the workplace."
The story notes that Cosmopolitan is published by Hearst, which calls it a "bible for fun, fearless females" that "reaches more than 17 million readers a month. It's published in more than 80 countries, according to the title's website."
KC's View:

I have to be honest here. I've never read Cosmopolitan. Never even thumbed through one. And I'm only sort of generally aware of its editorial approach, except to know that its covers usually feature one woman in a somewhat provocative pose, and the word "sex" usually makes an appearance somewhere on the cover.

But I also have the feeling, confirmed by doing a little quick research, that Cosmopolitan is a magazine by women for women … which makes it, to be fair, a little different from Playboy.

Look, I don't much care whether the magazine is displayed at checkout. But I seem to recall from my days in the magazine business that the checkout real estate on which magazines are displayed is pretty expensive, and so it'll be interesting to see what happens when, inevitably, The National Center on Sexual Exploitation extends its pressure to other retailers.
Published on: March 28, 2018
Money
reports that Starbucks plans to bring back its happy Hour promotion, which offers discounts on certain drinks ordered after 3 pm, but there's a catch - "the promotion is only available to customers who have signed up via the Starbucks mobile app and received an invitation."
"Happy Hour events and offers will vary so customers will be notified of upcoming activities through the Starbucks mobile app or directly to the email address provided," the company said in a statement.
Matt Ryan, executive vice president and chief strategy officer for Starbucks, says that "with nearly 100 million customers in our stores every week, we're looking for more opportunities to engage directly and personally, providing them with special benefits and offers that are meaningful … This shift in Happy Hour is just one example of how we can further establish, strengthen and develop digital relationships with our customers."
KC's View:

I'm going to be very interested to see how this plays out. On the face of it, the notion of using data compiled based on consumer activity to figure out where and when and what promotions to offer seems entirely sensible, even progressive. If the offers are relevant, I suspect that consumers will respond.

Published on: March 28, 2018
Fascinating story in the
New York Times
about a study done at more than two dozen Gap stores concluding that stable scheduling by retailers - providing workers "with more consistent start and stop times from day to day, and more consistent schedules from week to week" - makes economic sense and can "significantly improve a store's bottom line."
The
Times
writes that "shifting schedules have long been a complaint in the retail industry and other low-wage fields, and the Gap study suggests that they are a lose-lose proposition."
It is a complicated subject, and there are a lot of factors at play - but the story is definitely worth reading
here
.
Published on: March 28, 2018
The
Los Angeles Times
reports that Elon Musk, CEO of Tesla, is acting on his stated desire to build "an old school drive-in, roller skates & rock restaurant" where people can eat while hooking their Teslas up to electric charging stations.
According to the story, "Tesla has applied for permits to build a restaurant along with electric-car charging pumps in Santa Monica."
The
Times
writes that Tesla is dealing with a problem specific to its brand - while it has more than eight thousand more than one thousand locations globally, these Superchargers 'work only with electric cars built by Tesla," and "many Tesla drivers have complained that most of the automaker's charging stations offer people nothing to do while their cars are fueling up."
KC's View:

Of course, for all these Tesla drivers a burger, fries and shake are going to cost $87.

Give me In-N-Out any day.

Published on: March 28, 2018
Media Post
reports that Walmart "has filed a patent for drones to aid shoppers in stores," allowing consumers to "use a mobile phone or a device provided by the store to summon a drone, which the consumer could then direct to do a price verification of a product or have the drone provide navigation assistance … The drone also could provide a visual projection to indicate a path or audio output from the drone to guide the shopper to a product."
The story notes that this is part of a broader effort by Walmart to take advantage of technology in its stores, such as the shelf-scanning robots that it is testing in 50 stores as way of confirming inventory levels.
Media Post
also notes that "while some of the ideas in various patents may never come to fruition, they do provide some of the perception of the future that some retailers think may be ahead."
KC's View:

This sounds like it could be an over-engineered answer to a set of consumer problems, but it also could be very effective.

Published on: March 28, 2018
CNBC
looks at what we know and don't know about Amazon's plans to disrupt the $3 trillion health care business.
Among the things we know, according to
CNBC
:
"The company is already selling medical supplies and equipment to clinics and hospitals, and it is looking to build out that business … Its cloud business, AWS, is pitching its services to health-care customers and competing head-on with Microsoft Azure and Alphabet's Google Cloud … It is planning to take on the problem of rising employee health-benefits costs (through) a partnership with J.P. Morgan and Berkshire Hathaway" that isa designed to "strategize how to rethink health care for their 1.2 million combined workers."
Plus, "Amazon sees the potential to bring voice technologies into the home, as well as the hospital and clinic. It has partnered with Merck for a 'challenge' to inspire Alexa developers to create 'skills' to help people with diabetes manage their condition … Hospitals across the country are experimenting with Alexa for things like helping surgeons create check lists or sharing vital important with patients once they get discharged."
And then,
CNBC
says, there are things "we don't know but suspect:"
"Amazon is poised to do something big in the pharmacy space," though it is still exploring opportunities and possibilities. In addition, Amazon is looking at the problem of aging and how technology can help people cope with it, and is working on the medical records side of the business.
KC's View:

Here's the kicker from the story: "Two former Amazon execs who now work in health care told CNBC that there isn't much that the company would be 'afraid' to do."

I'm not surprised.

Published on: March 28, 2018
• The
Associated Press
reports that "the Conference Board says its consumer confidence index fell to 127.7 in March. That was down from 130 in February, which was the highest level since November 2000 … Consumers were less optimistic in March as their assessment of business conditions declined. Their short-term expectations — including their outlook for the stock market — also declined, although overall expectations remain favorable."
• Campbell Soup, as expected, has completed the $6.1 billion acquisition of Snyder's-Lance Inc., which puts it even more firmly into the snack food business.
According to the
Charlotte Business Journal
, "Campbell's executives said they think the takeover will help make both companies more efficient. The multi-billion dollar merger will allow the two massive companies to run their operations out of the same warehouses and distribution centers.
"Campbell executives think combining operations will help them get better prices for ingredients and packaging. It will also help the soup company expand its snack offerings to include popular items like pretzels and peanut butter sandwich crackers."
Campbell said that the Snyder's-Lance business will be integrated with its Pepperidge Farm business, creating a new Campbell Snacks division that will be headed up by Carlos Abrams-Rivera, who most recently was president of the company's U.S. Biscuits and Snacks division.
Published on: March 28, 2018
On the subject of the Facebook debacle, one MNB reader wrote:
Last night my 7-year-old had a bad dream. When I went in to comfort her, she asked me why she had a "bad brain" that would give her these upsetting thoughts. "Your brain isn't bad; your brain is incredible! It evolved a million years ago to help you find delicious nuts and berries and to help you avoid being eaten by lions. And now we're asking it to play Minecraft, take selfies, calculate postage, cook soup...these are things that didn't exist a million years ago. Some of them didn't exist 5 years ago! So sometimes the berries and lions part of your brain doesn't get it exactly right. You forget to use cold water in the washing machine. Or you get the giggles in class. Or you have a bad dream. Your bonkerballs monkey brain is doing OK."

I'm sure someone's going to write in with the reminder that Facebook was transparent (if abstruse) with how they were using, and sharing, personal data. They'll spout the Silicon Valley mantra, "If you aren't the customer, you're the product." Fifty years ago, these same people might have smugly insisted that "everyone knew" cigarettes kill and Philip Morris should bear no liability for lung cancer deaths.

But that's BS. Our bonkerballs monkey brains are doing the best they can but Farmville is a far cry from hunting and gathering. We rightfully depend on our public institutions--governments, corporations, non-profits--to help us institutionalize protections against our paleolithic selves. And, when those institutions are perceived as failing us...we have a day of massive nationwide protests led by teenagers.
I do think that what we've seen recently in terms of many young people protesting a situation that they find to be intolerable suggests that they are going to be a lot more socially, culturally and politically active than we might've thought.
Regarding the Uber self-driving car accident, MNB reader Larry Bourland wrote:
Kevin, I agree, tragic as this accident was, that we cannot predict the demise of self-driving vehicles or other forms of AI development on an isolated incident.  But to be clear I do not see anything in our future that would totally remove the human factor in transportation.  A good example is the current state of our commercial airline industry.  Advanced avionics allow modern aircraft to take off and land without a human touching the controls, but as I set at the gate waiting to board a plane, this frequent flyer will not move without a pilot in the cockpit.
From MNB reader Benjamin Brill:
While the instance of Uber's killing of a pedestrian in AZ is tragic, I'm convinced that, in the aggregate, autonomous vehicles are already safer than human-controlled ones, and will get more reliable and safer as time goes by, and as fewer human drivers are on the road.  People are crap at long-duration, attention-demanding tasks.
Finally, yesterday we had a story about the various problems being endured by many supermarket chains, and there was the suggestion that these issues might make the food industry seem like an unattractive place for young people to work. This prompted MNB fave Glen Terbeek to write:
To the contrary, I believe that the future of the food industry is very exciting and a great place to work, particularly for marketers (notice I didn't say retailers) that think local, small locations/individual shopper, by creating and competing on a differentiating value above and beyond distribution value. And by throwing out old industry practices! In fact I believe that the large chains are the ones that are at risk, since they have built their organizations and operating models around central buying and resale of common items (national brands) to "standard" stores. A mass model. Really, is one chain's Tide better than another chain's Tide? Really, does a shopper care about how many stores a chain has; don't they only care about "their"store? Remember A&P, Sears, Toy r Us?

I believe the future "marketer" will compete by offering localized solutions, information, education, social, and convenience as examples, in a "store" leveraged by a value added virtual site that enables the shopper to order any item being offered by any manufacturer. The virtual site would support pick up or home deliver. It only makes sense that virtually the manufacturers sets the price and takes the risk for the products performance (advertising/ownership), against like items without retailer interference. Appropriately, the "marketer" will get a fee for creating the shopper's order, not profit by buying and reselling the item. This will be enabled by what I called the "Barrier buster" in my book, the enabler that connects the shoppers with the products they want virtually thru the "marketer's" site. Does it make sense to have redundant distribution systems in the same marketplace each carrying the same national brands? Also does it make sense that many great low volume items can't reach the shoppers due to the high cost of distribution and store redundancy? For items offered in the store, the "marketer" should take ownership when the item enters the store, since that is when they are then taking joint responsibility for the items performance as part of their local offering.

The economics and thus business practices of the industry are out of alignment with the current and future marketplace realities; as defined by the shoppers. These old economics starts with the buy for resale practices where today's retailer adds no value to a product other than a marketing value, especially in a virtual world. It is one reason we have redundant, yet restrictive distribution systems, creating no value in the shoppers' mind. Shoppers don't want to go to many sites (real and/or virtual) to do their shopping. The "marketer" should provide a real and virtual shopping experience for "their" shoppers to win their business and loyalty, and not be restricted by industry practices that won't let this to happen.

It is time to disrupt the industry before it continues to be disrupted by others. Think Amazon. Daily I read in MNB and other sources about Amazon. They are becoming the "barrier buster" competing by disrupting the industry's "supply chain" mentality by starting with the needs of the shoppers.

With this said, I think the there is a resounding yes to the question "Can an industry with these sorts of issues be seen as attractive to talented students looking for career opportunities?" We need to change the industry business practices. The big chains need to operate like small chains, actually individual stores. What a great opportunity for young, bright people if we let it happen. The good news is that people need to eat, the market is there. It is a question of who wins the local market share.