Published on: April 25, 2018
by Kate McMahon

Go ahead. Indulge. It's even okay to polish off the whole pint in one sitting.

That's the mantra of Halo Top and a new batch of low-calorie ice creams currently disrupting the frozen dessert case. Unlike traditional ice creams that sometimes require a magnifying glass to read the calories per serving in the nutritional chart, these upstarts tout the calorie count in big, bold type on the container front.

And why not? Halo Top's most popular flavor -- Vanilla Bean -- is 240 calories per pint, or 60 calories per half cup serving. Compare that to Haagen-Dazs Vanilla (a personal favorite) at 250 calories per half cup serving. I won't even do the math on the pint.

Halo Top stunned competitors last year when it nabbed the best-selling spot in its niche – grocery store ice cream pints -- eclipsing industry heavyweights Haagen-Dazs and Ben & Jerry's in that category. Sales from 2015 to 2016 increased a whopping 2,500%, and just this month market researcher IRI named Halo Top the No. 1 new product for 2017 with $342 million in revenue.

My curiosity piqued, I thought I'd check out Halo Top flavors at my local supermarket. I was astounded when I saw just how many low-calorie frozen dessert products were crowding those shelves. (And I encountered strange looks when I was taking pictures of the brands I'd never seen before with my iPhone.)

Just as Chobani's success upended the yogurt category, Halo Top's ascendency is changing the way consumers scream for ice cream. The products are positioned as "healthy indulgences" or "guilt free" rather using the dread "diet" word. Ben & Jerry's recently launched "Moo-phoria" light ice cream, a line of three flavors which weigh in at 140-160 calories per serving, about 50% less than its traditional flavors.

Talenti, the best-selling brand of gelato in the U.S., also introduced three new sugar-free flavors at 120 calories per serving.

Yasso, the maker of frozen Greek yogurt bars, just jumped into the pint fray with new offerings in the 100-150 calorie per half cup serving.

And Arctic Zero recently added seven new Light Ice Cream flavors (280 to 360 calories per pint) to its lineup.

Other wannabes stacked above and below the colorful Halo Top pints at my local Acme were:

Breyers Delights, a 260 to 320 calorie per pint offering from the Unilever-owned ice cream stalwart.

Enlightened, which bills itself "the good-for-you ice cream," promoting its 60 calories per serving and added protein.

Scandal-less, a "light ice cream" promising 320 to 370 calories per pint.

Meanwhile, in Kroger country, the retailer sells its Simple Truth Low Cow Lite Ice Cream (240 to 280 calories per pint) at its stores nationwide.

While competitors can challenge Halo Top on taste and price, the Los Angeles based-creamery does have a secret ingredient – what one industry analyst called "a shrewd use of social media."

In fact, Halo Top eschewed traditional advertising following its 2012 debut, focusing on building brand awareness through Instagram, Facebook, Twitter and reaching out to fitness and health-oriented "social media influencers." It currently has 700,000 followers on Instagram, and pledges to have its in-house team respond to all posts from consumers.

Justin Woolverton, CEO and founder of Halo Top, has said maintaining an authentic dialogue with its customers base is a key component of the brand's grand plan.

Which brings us finally to the taste. Halo Top has a rabid fan base, and also has outspoken detractors such as the Content Guy, who has compared it to "eating cardboard" and said that he'd rather have a couple of spoonfuls of Graeter's than a pint of Halo Top.

So I reached out to a 20-something frozen dessert aficionado for her opinion, and she reiterated what many taste tests have found: "It works if you are trying to be skinny and want a treat… but in no way does it compare to good old ice cream."


Comments? Send me an email at kate@mnb.grocerywebsite.com .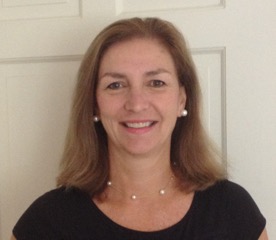 Published on: April 25, 2018
by Kevin Coupe
Forget about all the millions of dollars that he embezzled from unwitting investors. Forget about the fact that his illegal machinations led to the fact that the New York Mets apparently been unable to spend free agent money like an A-market team for years.
There also is something else we can blame on Bernie Madoff:
Amazon.
The story is in the
Washingtonian
, which writes about Jeff Bezos and how he's had an expanded presence in Washington, DC, related both to his leadership of Amazon and personal ownership of the
Washington Post
. Buried in the story is this anecdote:
"In one sense, Washington helped shape Amazon from its beginning. In 1994, Bezos decided to leave D.E. Shaw, the rock-star hedge fund in New York where he'd cut a reputation as a fierce businessman, in order to open an online bookstore that might, one day, sell virtually anything. He and MacKenzie packed up their place in New York and set out on a cross-country journey that would land them somewhere in Seattle. The now-famous trek is part of Amazon's creation story.
But before that trip west, Bezos drove south, eventually parking his car in a lot along Waxpool Road in Sterling: the headquarters of AOL.
"After some time sitting alone in an empty conference room, Bezos was greeted by Ted Leonsis, then the company's president. 'They said, 'This is Jeff Bezos,' and I didn't really know who he was,' recalls Leonsis, who now owns the Washington Capitals and the Wizards. 'He told me he wanted to launch the largest bookseller in the world.' The men chewed over Bezos's idea and discussed ways the start-up and the internet giant might collaborate.
"Leonsis would go on to become a sounding board for Bezos, who later relayed one of the reasons he'd left Wall Street: 'He said, 'I had a competitor who was kicking my ass,'' Leonsis remembers. The prodigious rival: Bernie Madoff. 'So,' Bezos cracked to Leonsis, 'no Bernie Madoff, no Amazon'."
Now that's what I call an Eye-Opener.
Published on: April 25, 2018
The
Buffalo News
reports that Tops Markets, which went into bankruptcy protection in February, want to put into place bonus programs totaling more than $7 million that would reward execs for exceeding certain financial targets and reward others for staying with the company through its financial travails.
The story says that the company is proposing up to $3.6 million in bonuses that would be paid to "its five highest-ranking executives if the supermarket company exceeds its financial targets as it restructures its business in bankruptcy." The consultant who put the bonus program together says that "the base salaries of Tops' highest-ranking executives are in the bottom quarter of other executives at comparable companies in the grocery industry, and Michael Buenzow, Tops' chief restructuring officer, says that the bonuses are "essential."
In addition, the
News
reports, Tops "also is proposing a separate bonus plan - with up to $3.5 million in payments - that would go to 115 key employees as part of a plan designed to both reward them for bettering Tops' financial situation and give them an incentive to stay at Tops and not seek new jobs elsewhere as the chain moves through the bankruptcy process. That plan would offer bonus payments of $10,000 to $100,000 apiece to the 115 Tops employees." The story reports that "Buenzow said the bonus plan for the 115 key employees is needed because those workers have important expertise and experience that would set back the reorganization efforts if they were to leave. Those workers also are being asked to work longer hours and take on added responsibility during the bankruptcy."
Tops has some 14,000 employees, and it is believed that the company will have to close between 18 and 24 of its 169 stores and lay off some employees during the reorganization process.
KC's View:

Where the hell did these guys go shopping for their bankruptcy strategy and bonus programs? Toys R Us?

Is anyone going to be surprised if the next press release is about how Tops is seeking concessions from unionized employees as it goes through reorganization? After all, according to the story, Tops "has told UFCW officials that it plans to ask a bankruptcy court judge to allow it to reduce its contributions by nearly two-thirds to the already underfunded pension plan that covers most of its employees."

Tops hardly is alone in proposing these sorts of plans, and my immediate reaction generally is one of disgust - it always smacks of top execs looking for bonuses simply for doing their jobs, while people further down the food chain, on the front lines - who they need to buy in as they seek ways to make their stores more compelling and differentiated - are expected to do more for less and with less.

It was reassuring to see that MNB fave Burt Flickinger, managing director at Strategic Resource Group, told the that "he thinks the retention bonuses are inappropriate," and that "Tops needs to make meaningful changes in the field, in the front office and in the headquarters … There's a lot of tremendous talent available."

I will say that allowing 115 people into the bonus pool is a step in the right direction, but only a baby step. That doesn't even cover every store manager in the company.

Sure, some folks might leave Tops if they don't get bonuses. But at the moment, having Tops at the top of your resume isn't exactly an advantage, or a great calling card when looking for work.

I'm just so tired of this crap. Front line employees are going to be hurt. I suspect that landlords and vendors probably are going to take it on the chin. But a few people at the top … they're going to try to make extra money for sticking around to fix problems that they helped create.

What a crock.

Published on: April 25, 2018
Bloomberg
reports that restaurant delivery courier DoorDash has signed a deal with Walmart to deliver fresh food and grocery items to customers in Atlanta placing orders on Walmart's site.
According to the story, the service "charges customers a $9.95 delivery fee on each order of at least $30 worth of goods. Customers can receive their purchases on the same day they order."
Some context from
Bloomberg
:
"The market for grocery delivery has mainly been a race between Amazon and Instacart Inc., a heavily funded startup that has a delivery arrangement with Walmart-owned Sam's Club. Last month, San Francisco-based DoorDash got a cash infusion of $535 million led by SoftBank Group Corp. The investment, which valued DoorDash at $1.4 billion, is being put to use on high-profile partnerships like the one with Walmart and a hiring spree, said Tony Xu, the startup's co-founder and chief executive officer. This year, DoorDash expects to double engineering staff to 300 and sign additional retailers in the U.S. and Canada, he said."
ZDNet
writes: "The partnership is part of a mashup of delivery options Walmart has turned to as it works to expand its grocery delivery program to more than 100 metro areas across the country by the end of this year. The push will make Walmart's delivery service available to roughly 40 percent of US households, the retailer claims."
In the same vein,
Recode
has an interesting story about how, while Walmart has developed a patchwork of relationships with delivery companies DoorDash, Postmates, Uber and Deliv, it seems likely that it won't be doing business with Instacart anytime soon.
"The sticking point?"
Recode
writes that "Instacart wants Walmart to list its grocery items for sale on Instacart's app, while Walmart simply wants to use Instacart delivery people to fulfill orders that flow exclusively through Walmart's own digital properties.
"The arrangement preferred by Walmart would likely limit the financial upside for Instacart, which typically brings in revenue through commissions from grocers in exchange for generating new customer demand, in addition to delivery and service fees it charges customers who place orders through the Instacart app. If Instacart were to simply act as a delivery network for Walmart orders, it would have limited ways to make money. Such a relationship would also go against all the work Instacart has done to make its own app synonymous with grocery delivery by making sure all popular grocers list their grocery catalogues within the Instacart app. Walmart is the largest grocer in the U.S."
KC's View:

I have to wonder if this is a kind of audition process, with Walmart looking for see if one of the delivery companies would be a nice fit for an acquisition.

The Recode piece really interests me, mostly because it reinforces a point that I keep trying to make here on MNB about Instacart.

Read this passage again:

"Such a relationship would also go against all the work Instacart has done to make its own app synonymous with grocery delivery by making sure all popular grocers list their grocery catalogues within the Instacart app."

In other words, Instacart is interesting in building its own brand and business, not just in being a service provider to retailers and building their brands.

Getting into bed with these folks would worry me a bit.

Published on: April 25, 2018
HomeWorldBusiness
has a story about how Walgreen is conducting a 17-store test in the Gainesville, Florida, market that brings together "new approaches to pricing and promotions, product selection, the shopping experience and strategic collaborations to bring new services to customers."
According to the story, "Walgreens has lowered every day prices on more than 5,000 items, including health and beauty, personal care and grocery and household items, throughout these 17 stores. In addition, at these stores the company has introduced Walgreens Plus, a subscription program through which customers who pay a $20 annual fee receive an additional 20% off prices storewide every day, including sale prices."
In addition, the test is expanding a specimen collection service to 10 stores, and is adding convenience products and services such as FedEx.
KC's View:

This makes sense in some ways - it is Walgreen adopting a model that seems similar to Amazon Prime or the membership programs of Costco and Sam's. Be interesting to see if it works.

I do know this. If Walgreen is investing in a redefinition and rethinking of what bricks-and-mortar retail means in a 2018 context, that's smart,. It is what more retailers should do.

In some ways, this is what CVS decided to when it refocused itself on the health side of its business. It sounds like Walgreen is going in a different direction, more focused on price. Be interesting to see if it is able to gain a differential advantage.

Published on: April 25, 2018
Eater
writes that McDonald's today is opening a ground-floor restaurant at its new headquarters on Chicago's trendy Randolph Street that will "serve a rotating menu of special items found at the chain's restaurants in other countries. That includes cheese- and bacon-loaded fries from Australia, a McSpicy chicken sandwich from Hong Kong, and a McFlurry Prestigio from Brazil. It'll also have full-time baristas preparing specialty espresso drinks, including flat whites. That's a page out of McDonald's restaurants in Australia."
Also on the menu - US favorites such as Big Macs, Chicken McNuggets, and Happy Meals.
The goal, says company spokesman Robert Gibbs, is to show "everything we have done to modernize the brand over the past several years," and to highlight how fast food has evolved in that time.
KC's View:

I'm going to say something I can't remember saying for a long time.

I kind of want to go to this McDonald's.

Published on: April 25, 2018
The
Wall Street Journal
reports that "investors once attracted to the steady payouts of companies selling staples like breakfast cereal, toothpaste and razors are shopping elsewhere," as many investors "remain skeptical of the companies' ability to cope with rising costs, as well as to fend off online competitors like Amazon.com Inc."
According to the story, "The sector's underperformance comes as a surprise to analysts who had expected signs of a pickup in inflation to drive investors into shares of businesses that sell household goods and basic necessities: products that consumers would typically be willing to buy, even when rising prices crimp their spending elsewhere. Instead, companies competing with discount retailers are struggling to raise prices for their marquee products - something recent earnings reports show has become a growing headwind for their businesses."
You can read the entire analysis
here
.
Published on: April 25, 2018
• Supervalu said yesterday that "it would sell eight of its distribution centers to an undisclosed buyer for about $483 million following pressure from activist shareholders … The company said after it closes the sale, it will enter into lease agreements for each of the facilities for an initial term of 20 years with renewal options,"
Reuters
reports.
According to the story, "The company also said on Tuesday that it was pursuing the sale of its grocery store chain Shop 'n Save in St. Louis and the chain's retail operations along the East Coast. In March, Supervalu said it would sell 21 of its 38 Farm Fresh Food and Pharmacy stores for about $43 million in a bid to steer its resources away from the retail business and remake itself as a distributor."
Supervalu said that its quarterly net income from continuing operations rose to $25 million, from $24 million in the year-ago period. Revenue rose 42 percent to $3.59 billion.
•
CNBC
reports that "relatives of the musician Prince are suing both the pharmacy chain Walgreens and an Illinois hospital. A wrongful-death lawsuit filed in Cook County, Illinois, reportedly alleges that Trinity Medical Center failed to appropriately treat and investigate an initial overdose on April 15, 2016 that the singer survived … The lawsuit claims that following the first incident, Prince was not given proper counseling by Trinity Medical Center and that a doctor and pharmacist did not properly investigate the overdose.
"Six heirs to Prince's estate also used the lawsuit to accuse two pharmacists at Walgreens of giving the wrong prescription medicine to the singer."
Prince's death in April 2016 has been attributed to "use of a counterfeit painkiller, laced with the powerful opiate fentanyl." The story notes that "the source of the pills has never been discovered and the prosecutor said he could not bring any criminal charges in connection with the rock star's death."
Published on: April 25, 2018
Fascinating piece in the
New York Times<>/i> about how "in the corridors of American power, it can be as easy to find a man named John as it is to find a woman.

"Fewer Republican senators are women than men named John - despite the fact that Johns represent 3.3 percent of the population, while women represent 50.8 percent. Fewer Democratic governors are women than men named John. And fewer women directed the top-grossing 100 films last year than men named Michael and James combined.

"These comparisons come from our updated and expanded Glass Ceiling Index, in which we counted the women and men in important leadership roles in American life — including politics, law, business, tech, academia, film and media … The prevalence of men in power with particular names is revealing not only of skewed gender representation, but also of the whiteness of many institutions of American politics, culture and education. White men continue to dominate many categories of leadership in America."

The story is thought-provoking … and you can read it here.

(FYI…the only "Kevin" in the piece happens to be the name of one of the people who write it. Whew.)

Published on: April 25, 2018
…will return.