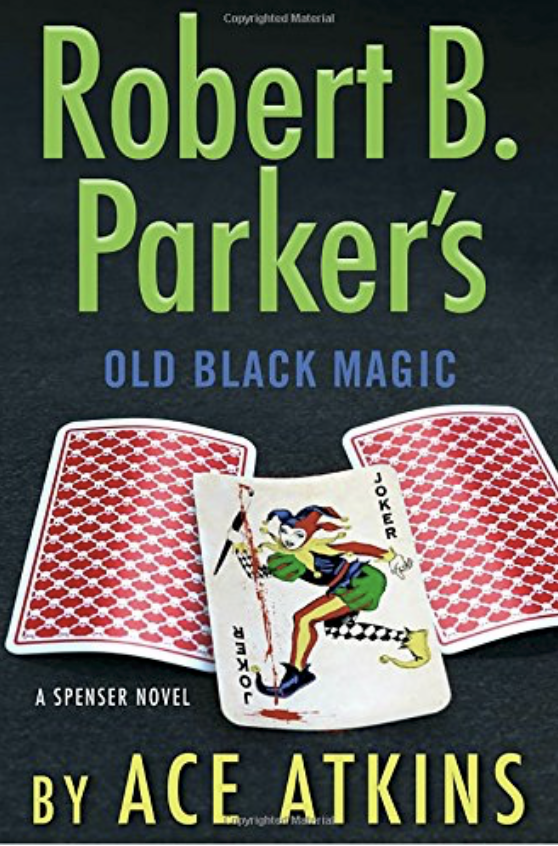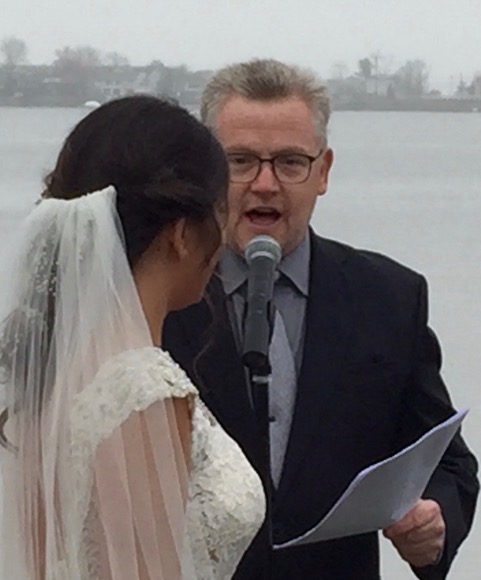 One of the best things about May is that inevitably it brings a new Spenser novel. This month it is "Old Black Magic," the latest entry in the series by Ace Atkins, who succeeded Robert B. Parker after he passed away in 2010, and it is yet another engaging work about the iconic Boston private detective.

It starts as so many Spenser novels do. He's in his office, drinking coffee, and a case walks in the door. This time, it is an old friend, an art investigator who is dying and wants him to pick up the strands of a long dormant case - the theft two decades earlier of priceless paintings from a Boston art museum. This sends Spenser into two worlds - snooty upper crust Boston society, and various levels of the underworld and black market. As always, Spenser is quick with a quip and insightful in his assessments of these two ends of the spectrum, which is the fun of a these books - the mystery is always less important than the tone and repartee.

While Parker used to say that his books were "never about who stole the Maltese Falcon," Atkins' Spenser novels tend to actually have a mystery that needs to be solved. But what I also like about his books is the fact that the author seems to set himself challenges with each new version. The last book, "Little White Lies," was more Hawk-centric and much of it took place in the South, with lots of action and violence. Hawk isn't even in "Old Black Magic," and it seemed to me that Atkins challenged himself to write a book with a lot less fighting and gunplay, working to sustain the narrative with plot, character and language.

Parker also used to say that he thought people liked his books because they enjoyed the way they sounded; he believed in the innate musicality of the language. Atkins is as strong a stylist, as he has proven both in the Spenser series and in his own series of Quinn Colson novels, which take place in the Deep South.

"Old Black Magic" is yet another winner from Ace Atkins. I heartily recommend it.



I'm sorry I just can't get totally on board with the whole Marvel universe thing (even though I've seen almost all the movies). For me, Avengers: Infiniti War is kind of a mess, though it probably as good a movie as could be made from the source material - it is just that the movie is like 20 pounds of flour in a 10-pound bag. It is all about this intergalactic fascist named Thanos who is trying to accumulate a group of stones that will give him absolute, universal power, and how the Avengers come together to try to stop him.

The problem with the movie is that absolutely no character in it - other than Thanos - has a narrative arc, which leaves the film existing as a series of individual scenarios, all well-produced and directed, some actually moving, some not really fitting stylistically, but never really gelling to the degree that I would've liked. Victories and defeats alike seem temporary and illusory, which takes away some of the dramatic impact, as does the future production schedule of Marvel films.

In addition, the movie doesn't really end - there will be a sequel out next summer, and it no doubt will make as many billions as Infiniti War will. I'll see it, but I won't be excited about it.



Last week I told you that I was about to do something that I'd never done before - officiate at a wedding. (I am an ordained minister in the Universal Life Church, which cost me a few minutes on the Internet and a couple of dollars. Say hallelujah.)

It all went well. Nobody backed out, the serious rain held off until the outdoor ceremony was over, and my attempt at a sermon seemed to work - I've just celebrated my 35th wedding anniversary, so I had a few bits of wisdom to share about marriage. (Mostly, it is about having the right spouse who will put up with all your nonsense.)

In fact, I enjoyed myself so much that I've decided to offer this service to MNB readers - if anybody is looking for someone to officiate at their wedding, just let me know. If I can do it I will, and I'll only charge you for my travel expenses. (If it is someplace fun, I may ask you if I can bring Mrs. Content Guy. But she's fun to have at a wedding.)



That's it for this week. Have a great weekend, and I'll see you Monday.

Slàinte!