Published on: May 23, 2018
by Kate McMahon

Yesterday in this space, Michael Sansolo offered some bad news for retailers who probably figured that Amazon's rapid expansion in the food retail space gives them more enough to worry about. It ends up that there are a lot more issues that challenge their continued existence.

But I'm here this morning with some good news.

New research about the American consumer's concerns over the safety of products, especially food, purchased online also points to opportunities for bricks-and-mortar supermarkets.

Market intelligence agency Mintel found that some 53 percent of U.S. consumers are concerned about online product safety, a number which surprised me given that national e-commerce sales jumped 16 percent to a whopping $435 billion in 2017.

I was less surprised when the study drilled down on food - almost eight in 10 expressed worry about the freshness of food products they purchase online, according to Mintel, and only 10 percent of Americans say they buy fresh produce, meat, poultry and/or fish through the internet.

That's what I'd call an opportunity.

To be honest, you can count me with the 90 percent skeptical about buying fresh food online. Whether it is a basic boneless chicken breast or a Granny Smith apple, I want to get a very close look at what I am putting in my cart.

Would I buy corn flakes online? Sure. Fresh corn? Not a chance. I want the experience of choosing each ear, even peering behind the husk and silk to check the size and color of the kernels. (And trust me, my years of experience come in handy when the "just-picked local corn" arrives at Stew Leonard's on a summer Saturday.)

But, I also no longer fit the demographic of the group most likely (52 percent) to purchase food and drinks online to avoid the store and save time – mothers with children under 18 at home.

So, there's an opportunity for bricks-and-mortar retailers, but it seems logical to suggest that it will be a diminishing opportunity over time, because it is likely that the number of people willing to buy fresh foods online only is going to grow. Retailers, it seems to me, have to focus on effective communication with their customers, highlight new and exclusive products, and yes, even define for themselves a quality digital and mobile strategy.

The Mintel Online Product Discovery report found that consumers want to learn about new food and drink products from websites that they are familiar with, such as their local grocer, "in their off-line lives." That especially applies to older consumers, who are nearly twice as likely to learn about new products on grocery retailer sites as they are on Amazon.

It also is well documented that shoppers like to see, touch or taste something before they buy, which has led us to showrooming vs. webrooming. Showrooming is when a consumer visits a store to review a product (i.e. a TV at Best Buy) then orders it online from home. Webrooming is the opposite – the consumer researches online before going into a store for a final evaluation and purchase – and this applies to more than just electronics.

To capitalize on both consumer desires and trends, grocery retailers need to ensure their websites provide a quality digital and mobile shopping experience, including updated product information and specials to entice consumers to shop in the store and/or online, the report found.

But, as I said before, the good news about the potential opportunity for retailers has to be tempered by reality - the opportunity will not exist forever. Not even, it seems, for people like me who are in the skeptical 90 percent.

In conversation yesterday with the Content Guy, I emphatically declared that I would never order meat, fish or produce online, and that I intended to say so in my column. But he challenged me on this: "What if you needed chicken or baby spinach for a meal and could order the known Whole Foods 365 brand from your local store, and have it delivered within a couple of hours using your Prime subscription?"

Point taken. I might try it.

Never say never.

Except for fresh corn. I will never yield on that.

Comments? Send me an email at kate@mnb.grocerywebsite.com .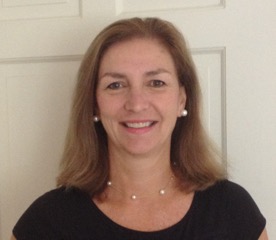 Published on: May 23, 2018
by Kevin Coupe
Sometimes, a legacy can be a good thing.
Like Thrifty ice cream, described in the
Los Angeles Times
the other day as "a portal to childhood."
Thrifty ice cream has long been sold by Rite Aid drug stores in Southern California. A mix of "mix of low prices and nostalgia, coupled with a reputation for tastiness — Thrifty ice creams are perennial medal winners at the L.A. County Fair — has fueled generations of devotion."
The story notes that the ice cream first was sold by Thrifty drug stores from soda fountains; Thrifty has changed hands several times over the years, eventually being scooped up by Rite Aid. "The soda fountains are long gone, but more than 500 Rite Aid stores — primarily in California — contain hand-scooped Thrifty ice cream stations, boasting a selection of the approximately 30 flavors that the El Monte factory makes. Rite Aid also sells the ice cream in tubs and cartons to people who want to eat it at home and to distributors that enable other businesses, in turn, to dish it up for their own customers."
MNB fave Burt Flickinger, managing director of Strategic Resource Group, calls Thrifty ice cream "the greatest power brand that any drugstore has created anywhere across America. No matter what's happened to the retailer over the years, the brand has always been a key foundation for the ongoing viability of Rite Aid because of the tremendous loyalty to Thrifty."
But now, Albertsons is acquiring Rite Aid.
According to the story, the purchase "includes the Thrifty brand and the El Monte factory where the ice cream is made. A Rite Aid executive said Tuesday that Albertsons plans to keep the Thrifty brand alive and will sell the ice cream in its grocery stores. But the two companies did not answer questions about whether the ice cream will continue to be made in El Monte, or whether they might change the tastes and pricing that customers love."
This, it seems to me, is one of those Eye-Opening cases where effectiveness needs to take precedence over efficiency. I don't care how much easier or cheaper it might be to make the ice cream differently or elsewhere … this is one of those assets that screams out to be preserved and nurtured and expanded and celebrated.
To do otherwise would be retailing malpractice.
Published on: May 23, 2018
Publix, a company of some rectitude that is more used to positive publicity than negative, is the subject of criticism in two stories this morning.
First, from its hometown
Lakeland ledger
, a story about how Publix is facing calls from some quarters for a boycott of its stores because of "news reports that Publix, the family of its founder and current and past executives have donated $670,000 over the past three years to Adam Putnam, a Republican candidate for governor."
At issue is Putnam's close relationship with the National Rifle Association (NRA), which can be seen as problematic by people looking for more rigorous gun laws in the US. The subject has become even more prominent than usual this year because of a series of mass shootings, including the massacre of 17 people at the Marjory Stoneman Douglas school in Parkland, Florida, just a couple of hundred miles southeast of Publix's headquarters.
The
Ledger
writes that "Publix issued a statement last week saying its donations to Putnam should not be taken as support of the NRA, which fiercely opposes almost all restrictions on firearms. The company said it supported Putnam because he is 'pro-business' and hails from Polk County."
And, Publix issued a new statement yesterday: "We regret that some of our political contributions have led to an unintentional customer divide instead of our desire to support a growing economy in Florida. ... As a result of this situation, we are evaluating our processes to ensure that our giving better reflects our intended desire to support a strong economy and a healthy community."
The other story occurred in South Carolina, where a family ordered a custom cake to celebrate a college graduation.
Here's what they wanted inscribed on the cake:
"Congrats Jacob! Summa Cum Laude Class of 2018."
"Summa cum laude," of course, is Latin for "with highest honors." It is a common phrase at educational institutions looking to recognize their best students.
Here's what the family got:
"Congrats Jacob! Summa — Laude Class of 2018"
After the customer who ordered the cake complained that the store had ruined the cake by misinterpreting a Latin term as a vulgarity, Publix reportedly offered to remake the cake. The customer declined, saying that "you only graduate once," but did take a refund and a gift card.
KC's View:

First, the cake incident.

It sounds to me like the store's baking staff was guilty of premature extrapolation.

The amazing thing is how fast this story went viral, with a ton of stories out there making (sometimes gentle, sometimes not) fun of Publix. And a great example of how careful companies have to be in the modern media climate, where even the most innocent of mistakes can get a lot of attention.

Which leads me to the boycott story.

Look, it's a free country. People and companies can and should donate to causes and politicians to the legal degree that they care to … but again, they have to be aware of issues like these, where emotions are running both deep and hot.

I suspect that this won't have much of an impact on Publix's bottom line, but you never know these days. (I was interested to see that the Orlando Weekly story referred to Public as "formerly beloved.")

Those Parkland students have shown themselves to be remarkably committed, with a sustained level of attention to this cause that only gets extended as new events occur, like the Texas school shootings. I'd want to be careful about being seen by them as insensitive to their concerns.

Published on: May 23, 2018
The
Seattle Times
reports that the American Civil Liberties Union (ACLU) has written to Amazon CEO/founder Jeff Bezos, asking him to end the sale of facial recognition software to various government entities, saying that the software represents "a troubling extension of the government's ability to keep an eye on its citizens."
"People should be free to walk down the street without being watched by the government," the letter says. "Facial recognition in American communities threatens this freedom."
According to the
Times
, "The letter is the latest flashpoint in an ongoing debate about the risk that increasingly powerful technologies making their way into law enforcement could trample civil liberties or otherwise invite abuse. Cities and civil liberties groups have clashed over surveillance tools like automatic vehicle license plate readers and software that turns cellular tower pings into location trackers, a debate that, in Seattle, led the city to scrap plans for surveillance drones and to dismantle a wireless mesh network of cameras and signal trackers.
"Meanwhile, advances in artificial intelligence and cloud-computing have yielded commercially available algorithms capable of quickly combing public and private databases to build a profile of people or, in the case of Amazon's tool, scanning photos or video to find similarities between faces."
And, the story says, "The letter was signed by representatives of several regional chapters of the ACLU as well as civil liberties groups, including internet freedom watchdog, the Electronic Freedom Foundation, and Human Rights Watch. Several signers, including Seattle-based One America and the Washington chapter of the Council on American-Islamic Relations, advocate for immigrants, refugees or racial groups that have historically been the victims of biased policing."
Amazon says that its terms of service for the software requires users to comply with the law.
KC's View:

That's so quaint … requiring software licensees to promise to comply with the law. Because people never break those promises.

Yeah, right.

To me, this whole thing is kind of creepy.

I know that modern problems require modern solutions. And I know Amazon isn't the only company making such a product.But I would be extraordinarily concerned about this kind of software falling into the wrong hands, or being used in the wrong way.

And yes, I know this may seem inconsistent to some folks, who will argue that I have already given up all of my privacy by having an Alexa-based system in my home and office. But I'm creeped out by this.

Published on: May 23, 2018
Value retailer Lidl announced that it is expanding its home delivery option in Northern Virginia, making it available to more than 360,000 households in communities surrounding its Ashburn, Fredericksburg, Manassas, and Woodbridge, Virginia, stores.
Powered by Shipt, the deliveries can be made in as little as an hour; new Shipt members who sign up will receive an annual membership for $49 (normally $99).
KC's View:

One doesn't ordinarily think of a value operator as offering delivery. But maybe that's changing … and it'll be interesting to see how/if this affects the value proposition at places like Dollar General and Aldi.

Published on: May 23, 2018
The
Wall Street Journal
reports that "in a move toward greater transparency, Procter & Gamble Co. is now disclosing the ingredients in most of its 3,500-plus consumer products on SmartLabel, a website where brands provide more detailed information about their products.
"To access the expanded ingredient list, shoppers can use a smartphone to scan a product's QR code (a coded square on packages that, when scanned, brings smartphone users to a link) or go to the SmartLabel site and look up the product by name."
The move comes as "big brands try to change the perception that their products contain harsh, unsafe or simply too many chemicals. It also comes as competition from smaller firms claiming to use only natural ingredients grows."
KC's View:

Finally.

I've been talking about this use of technology for years, on the grounds that transparency is always the best policy. Now it is being adopted for other reasons - a way of combatting distrust of big companies. But I don't care. This is a smart idea that more companies need to adopt - providing transparency about ingredients, sustainability, traceability, country-of-origin, etc…

Published on: May 23, 2018
Amazon's search for a second North American headquarters city - dubbed HQ2 - has gotten an enormous amount of publicity in recent months, as the list of more than a hundred initial applicants got whittled down to 20. Amazon has just finished visiting all of those cities, and now is in the process of choosing the winner, based on considerations ranging from local infrastructure to financial incentives.
It ends up that Amazon isn't the only major tech company engaged in such a search.
According to the
Wall Street Journal
, Apple is doing the same thing … but doing it under the radar with none of the fanfare encouraged by Amazon.
The
Journal
writes:
"The secrecy of Apple's effort contrasts starkly with Amazon's approach. While Amazon's effort to find a second headquarters city has proceeded with the fanfare of an Olympics host-city search, Apple is hunting for its newest U.S. location with the stealthy deliberateness it employs in developing a new iPhone.
"Since it announced plans in January for the new campus to house technical support staff, Apple has said little about the effort. (CEO Tim) Cook has limited his public comments, saying during a March TV interview only that Apple wouldn't be discussing its search because it doesn't believe in the 'beauty contest' approach.
"An Amazon-like competition creates 'a case where you have one winner and a bunch of losers,' he said, while Apple's process is designed to avoid 'putting people through a ton of work to select one' city. 'The best things we can do in business is find the win-win,' the Apple CEO said."
KC's View:

I get the appeal of what Apple is doing, but I still think that Amazon's approach has a lot of merit. It is largely positive publicity, plus it serves to identify communities that are progressive or want to be, defining places that may have appeal to other tech companies even if Amazon goes elsewhere.

Published on: May 23, 2018
•
CNet
reports on new data from eMarketer saying that Starbucks has the biggest mobile payment platform in the US - bigger than " Apple Pay or Google Pay or Samsung Pay. Not a single one of the biggest mobile payment platforms is bigger than coffee, in terms of user base. And those 23 million people buying Starbucks with their phones only account for 12 percent of Starbucks transactions in the US, according to the company."
Published on: May 23, 2018
•
CCN
reports that Walmart has received a patent on "a blockchain-based framework" that it sees "as part of its efforts to expand its digital services for retail shoppers … Walmart's proposed system enables the tracking of retail products brought by a customer.  This is achieved by allowing a customer (storehouses or retail) to 'register' a product after purchase, choosing a defined price for resale to individuals, while using Walmart's framework as a digital marketplace."
Published on: May 23, 2018
…with brief, occasional, italicized and sometimes gratuitous commentary…
• The
Associated Press
reports that, "energized by the #MeToo movement, two national advocacy groups are teaming up to lodge sexual harassment complaints against McDonald's on behalf of 10 women who have worked at the fast food restaurant in nine cities." The suits charge "a variety of offenses — groping, propositions for sex, indecent exposure and lewd comments by supervisors. According to their complaints, when the women reported the harassment, they were ignored or mocked, and in some cases suffered retaliation."
According to the story, "The legal effort was organized by Fight for $15, which campaigns to raise pay for low-wage workers. The legal costs are being covered by the TIMES UP Legal Defense Fund, which was launched in January by the National Women's Law Center to provide attorneys for women who cannot afford to bring cases on their own."
McDonald's spokesperson Terri Hickey tells the
AP
that there is "no place for harassment and discrimination of any kind" in the workplace, and that "McDonald's Corporation takes allegations of sexual harassment very seriously and are confident our independent franchisees who own and operate approximately 90 percent of our 14,000 U.S. restaurants will do the same."
Which doesn't exactly sound like a confident denial to me.
• In Minnesota, the
Star Tribune
reports that Hy-Vee opened its first Wahlburgers restaurant yesterday, "and another 25 will quickly follow over the next three years as the grocery store chain revs up its franchise partnership with Wahlberg brothers Mark, Donnie and Paul … Hy-Vee chief executive Randy Edeker said all 26 restaurants are expected to be open by the end of 2021 in the eight Midwestern states where it has Hy-Vee stores, including four in the Twin Cities … None of the restaurants will be in Hy-Vee stores, but the eight Twin Cities' Hy-Vees will start selling several Wahlburgers' entrees and drinks in the fall at their Market Grille restaurants."
• In the UK, the
Telegraph
reports that Tesco "is removing 'best before' dates from most of its fresh fruit and vegetable packs, leaving consumers to use common sense to decide when they are no longer fit to eat … The move, which applies to own-brand lines including apples, potatoes, tomatoes, lemons and onions, comes after campaign groups warned best before dates were confusing shoppers and encouraging needless food waste."
Published on: May 23, 2018
• Marvin Ellison, the CEO of JC Penney since 2015, said yesterday that he is leaving the company to become CEO at home improvement chain Lowe's.
Published on: May 23, 2018
Acclaimed author Philip Roth has died, of congestive heart failure, at age 85. "The Ghost Writer," "The Human Stain," American Pastoral," and 'Goodbye, Columbus" were just a few titles in his massive output.
The
New York Times
writes: "Mr. Roth was the last of the great white males: the triumvirate of writers — Saul Bellow and John Updike were the others — who towered over American letters in the second half of the 20th century. Outliving both and borne aloft by an extraordinary second wind, Mr. Roth wrote more novels than either of them."
And, it adds: "In the course of a very long career, Mr. Roth took on many guises — mainly versions of himself — in the exploration of what it means to be an American, a Jew, a writer, a man … And more than just about any other writer of his time he was tireless in his exploration of male sexuality. His creations include Alexander Portnoy, a teenager so libidinous he has sex with both his baseball mitt and the family dinner, and David Kepesh, a professor who turns into an exquisitely sensitive 155-pound female breast."
And
The New Yorker
, where Roth had much of his work published, wrote that his great subjects included "the Jewish family, sex, American ideals, the betrayal of American ideals, political zealotry, personal identity," and "the human body (usually male) in its strength, its frailty, and its often ridiculous need."
Published on: May 23, 2018
Got the following email from MNB reader Bob Wheatley:
If there's one thing we've learned over time in marketing, it is the unstoppable creep of commoditization of anything that is successful. Book stores were once the norm and bog box versions an attempt to bring scale and scope to the concept. But like anything that gets initial traction, as technology and culture evolve, the rust of commoditization begins. Only the most astute marketers understand this and work constantly to push the outer limits of uniqueness and differentiation.

What was once special becomes less so over time. Food retail and CPG are faced with similar challenges. This is not just a balance sheet issue. It goes to the core of what the business is about, it's higher purpose (if there is one beyond rewarding investors) and how it behaves in the marketplace. Book store and supermarkets will share the same fate if there isn't energy placed everyday on fighting the advance of commoditizing conditions that push the exceptional back to plain vanilla. Brigham's point about third place Is an emotional reward. Hence evidence that the solutions here are not just about price and product mix.
Regarding Starbucks' new rules about customer who don';t buy anything, MNB reader Joe Luehrmann wrote:
Last year, I was working and eating at a Panera store in Chicagoland.  They have a meeting room that they allow groups to use that serves as additional seating during the lunch rush.  There were two days where groups of 25+ used the room and maybe TWO of the participants bought anything.  Allowing non-customers to use the restaurant as a place to hang out will eventually drive PAYING customers away.

I will say that at the Starbucks that I frequent in the Chicago suburbs, Cincinnati, and Tucson, customer counts in Starbucks (as well as staffing) appear to be down.  Places that I used to kill time with a cup of coffee where it was hard to find a seat in 2006 have not been all that busy.
Responding to yesterday's story about a shortage of truck drivers, MNB reader Shelley des Islets wrote:
I was chatting about your article with coworkers (I'm in reverse logistics and work closely with supply chain & transportation at our company), and one brought up an anecdote from one of our third-party suppliers who complained that with the legalization of marijuana in some states, fewer people are applying for jobs with a zero-tolerance on marijuana use verified with testing.  While alcohol metabolizes relatively quickly (except for overuse), THC does not; thus recreational use results in termination when there is no real impact on the worker's functionality.  They indicated that their company is suffering from a drug policy that is not in step with new laws.
MNB reader Kelly Dean Wiseman wrote:
I would submit that the free market can handle a shortage of drivers. Meaning: pay them more and workers will sign on.

These huge corporations should lower the crazy discrepancies between upper level management pay and workers on the front lines. We don't need driverless trucks. We need to bring back the middle class by returning the money taken from it by the wealthiest tiny percent.
MNB reader Calvin Fujii had a different take:
The American Trucking Association has been crying about a driver shortage for the last decade. Prior to working in retail, I was in the logistic business.  We never had trouble hiring drivers because we paid a fair wage and benefits.

Why does the ATA think there are not enough drivers?  The driver market is not subject to supply and demand?  If drivers were fairly compensated, there would be no shortage! How about paying full detention fees when delayed at a shipper or receiver (grocery warehouses are the worst!)?   How about paying for empty miles? 

Believe me, the folks you see driving Mercedes and BMW's are not the folks who are delivering 95% of goods used by American families!
Also got this email from another MNB reader:
I just read this morning's Sansolo Speaks and was absolutely floored when he framed the discussion as to the potential economic impact of low retirement savings the way he did.

For years anyone who watches economic news has been hearing the drumbeats of so many people facing dramatically under funded retirement savings. Except none of the reports ever mention the overall potential economic impact all of that under funding is likely to have over the long term.

(Thanks to my high school economics teacher, Mr Graham, I have been interested in this stuff for years.)