Published on: June 6, 2018
by Kate McMahon

Can a sleekly redesigned website, premium fashion and "relatable photography" convince shoppers that Walmart is more than just a middle-of-the-road mass merchandiser?

The brick-and-mortar retail behemoth is banking on its new e-commerce alliance with Lord & Taylor and acquisition of hip brands such as Bonobos and Modcloth to boost its image with more affluent consumers.

The just-launched Lord & Taylor-branded flagship section on Walmart.com features some 125 name brands including Tommy Bahama, H Halston and Vince Camuto. Execs touting the union said the traditionalist, 200-year-old L&T is angling to energize its online presence, while Walmart's aim is to become a "fashion destination" and elevate the brand. Not to mention pulling out all the stops to challenge No. 1 Amazon's dominance of online shopping.

(Lord & Taylor has to energize something. As noted in FastNewsBeat below, it has just announced the closure of its flagship Fifth Avenue store in Manhattan.)

My curious piqued, I decided to give L&T on Walmart.com a try.

(Full disclosure: I frequently shop for clothing at Lord & Taylor, in its Connecticut store and online. My Walmart purchases tilt toward plastic storage bins, cleaning supplies and a six-pack of athletic socks. I also use Amazon Prime.)

I clicked on the revamped Walmart.com and the Premium Brands department featuring Lord & Taylor was the first to pop up, showcasing an attractive model in a lavender dress. I toggled over to women's and looked for one of the trendiest items in fashion this summer – an off-the-shoulder top. I found a blue-and-white striped number from Kensie, just reduced from $69 to $41.40. Bingo.

Here's where it gets interesting. On the actual Lord & Taylor site, the final cost was $52.28 -- $41.40, plus $3.13 for taxes to my zip code and $6.95 for shipping. On Walmart.com, the total was $44.03 -- $41.40, plus $2.63 in taxes and free shipping since the cost was over $35 – the Walmart.com threshold. The L&T site offers free shipping over $99. Also, the Walmart site instructed "order soon, only 6 left!" in red type.

I searched for the same top on Amazon, and found it through Zappos.com at full price ($69) but free shipping with Prime.

Thinking of Father's Day, on the men's side I sought out a classic Tommy Bahama silk camp shirt. I located the Florida Palms design for $125 all three sites: Walmart.com, Lordandtaylor.com and Tommybahama.com, all with free shipping. When I checked Amazon, I located that style on sale, but only in size XL and 3XL for $115 plus $6.50 shipping. (Caveat emptor: These full-cut shirts run big to start.)

Here's my takeaway. The Walmart.com site is a major improvement over its former static landing spot. The whole look is modern and inviting, the "relatable photos" of real people doing real things surpass the bland stock image photos and the site promises to remember your frequently ordered favorite items.

But will it lure younger, affluent shoppers? I'm skeptical, even though in the case of off-the-shoulder top the tax rate was inexplicably lower on Walmart.com. As reported on MNB, many of the same millennial males who flocked to Bonobos for its cool pants with names such as Graham Slacker and Cappu Chino are boycotting the store now. Some claimed Walmart's business practices just ran too counter to their beliefs.

I think it's more about Walmart's monolithic image as a no-frills, can't-beat-the-price purveyor of such basics as plastic storage bins, 50-pound bags of dog food, outdoor gear, cases of motor oil and cotton/poly t-shirts retailing for $4.48. Would you shop the site for a new Xbox console? Yes. Business casual clothes? No.

I just don't see young shoppers thinking "hey, I want to look for really hip distressed jeans on Walmart.com" any more than I see them lining up for beef carpaccio at McDonald's.

Comments? Send me an email at kate@mnb.grocerywebsite.com .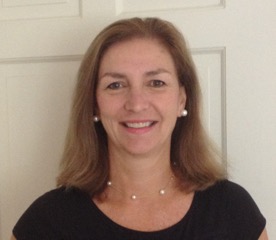 Published on: June 6, 2018
by Kevin CoupeFox Business
reports on a deal that, best I can tell, is fairly unprecedented - though it offers broader lessons about business today.
According to the story, "Major League Baseball is partnering with private equity firm Seidler Equity Partners to purchase Rawlings Sporting Goods Company for $395 million, the league's longtime baseball and helmet supplier."
Chris Marinak, MLB's executive vice president for strategy, technology and innovation, says that "MLB is excited to take an ownership position in one of the most iconic brands in sports and further build on the Rawlings legacy, which dates back to 1887. We are particularly interested in providing even more input and direction on the production of the official ball of Major League Baseball, one of the most important on-field products to the play of our great game."
I have no idea how this will play out. Rawlings makes a lot of the equipment used by professional players … will this mean that MLB will pressure them not to use equipment made by companies that now are competitors? And how will MLB position this deal when negotiating with these same companies for other sorts of deals?
But control is important. MLB clearly has decided to it makes sense to control/own the game experience to a greater degree, and so it making a considerable investment to do so.
That's a good lesson for every business. Own the experience. Control the experience. Differentiated whenever and wherever possible.
It cannot just be words.
That's the Eye-Opener.
Published on: June 6, 2018
The
Wall Street Journal
has a story about how stagnant growth at a number of food manufacturers is driving some to acquire smaller brands and products that they hope will bring a level of innovation to their companies.
It works when "it plays to the buyer's existing strengths," the
Journal
writes, but not when the acquisition becomes more about efficiency and less about effectiveness. Eventually, in many cases, "mergers designed to cut costs have been undermined by lack of growth."
"One of the biggest failures was Campbell's foray into fresh foods, which contributed to the downfall of former Chief Executive Denise Morrison, who stepped down last month. Under Ms. Morrison's leadership, Campbell acquired carrot and smoothie seller Bolthouse Farms in 2012 for $1.55 billion, and salsa and hummus maker Garden Fresh Gourmet in 2015 for $231 million. But the canned soup maker struggled to grow carrots, leading to quality problems and cost overruns. Bolthouse's beverages also lost favor with consumers due to their high sugar content—a reminder that health fads can shift quickly."
The
Journal
says that "General Mills' acquisition of mac and cheese producer Annie's scores as a success … The company boosted Annie's presence from around 20% of U.S. grocery stores to 80% and extended the brand to soup and yogurt, doubling revenue, said Jeffrey Harmening, who became chief executive last year. That success silenced critics of the deal who said the $820 million price was too high at 27 times earnings before interest, taxes and depreciation."
The
Journal
also has a story about how "the classic consumer food companies—makers of cereals, snacks, soups and condiments—are no longer the staples of pantries or portfolios. Shares of some are down by a third or more over the past year as strategies to boost sales fail, and consumers embrace fresh food and new brands.
"Supermarkets are feeling the same pressure. Last year, unit volume of the packaged products sold in the middle aisles fell by 1.7%, according to research firm Nielsen. The only places where there was unit sales growth of groceries were in the outer aisles: fresh meat, produce, and bakery, according to Nielsen."
The
Journal
writes that "four broad trends are coming together in the industry: Consumers are shifting toward fresh produce and meat, and away from packaged foods heavy on carbohydrates and sugar; digital advertising and e-commerce are allowing small brands like Kind bars to effectively reach big audiences; rising sales of prepared foods and meal kits are giving packaged brands added competition; and a group of aggressive new competitors in supermarkets, most notably Amazon.com Inc. but also European disrupters Aldi and Lidl, are pressuring margins across the industry."
KC's View:

The strategies that work, I think, are the ones where all the players involved have a sense of narrative and mission … there is an organic sense to what a company represents, as opposed to just a desire to bolt on this company and that brand in the hope that it can jump-start growth.

I've always driven cars with manual transmissions, so I know something about jump-starting cars. It is possible to do, but it doesn't always solve the core problem. Sometimes you need a new battery, and sometimes you need to drive the car for a long time just to get the existing battery recharged.

There's also another metaphor I can use - to the best of my knowledge, you can't jump start a car that is facing uphill. You have to be going downhill. (Maybe you can do it in reverse, but I've never done it, and I cannot imagine that it is easy.) The companies in trouble generally are facing uphill, and so jump starting the business with a quick deal or acquisition is a lot less likely to work.

Published on: June 6, 2018
The Grocery Manufacturers Association (GMA) said yesterday that it has hired Geoff Freeman, president/CEO of the American Gaming Association (AGA), to be its new president/CEO.
He succeeds Pam Bailey, who announced her retirement earlier this year after a decade in the role, which had a total compensation package of more than $1.6 million, on a base salary of $1.2 million.
Tim Wilmott, CEO of Penn National Gaming and the chairman of AGA's board, said that Freeman's successes included "most notably the recent Supreme Court ruling declaring the Professional and Amateur Sports Protection Act unconstitutional, a decision that paves the way for legalized sports betting in the U.S."
Freeman is expected to join GMA in late July/early August.
KC's View:

It seems to me that too often, GMA has taken positions that, while pro-supplier, also have been seen by many as anti-consumer. I think there needs to be a better understanding that manufacturers don't help themselves by being antagonistic to the people who buy their products. They may not always agree, but they always have to listen, and resist the urge to be arrogant.

Published on: June 6, 2018
CNBC
reports that the Mexican government has decided to impose tariffs of up to 20 percent on US pork being exported to Mexico, in what it said was direct retaliation for the Trump Administration's tariffs on Mexican steel being imported into the US.
According to the story, "Mexico also announced tariffs on several other agricultural products, including apples, potatoes and cheese as well as on American bourbon. The tariffs will amount to between 15 percent to 25 percent.
"Mexico's tariff on American pork applies to the animal's legs and shoulders. It also follows China slapping tariffs on U.S. pork earlier this year."
It might not necessarily be a short-term negative for US consumers, however. If US pork is not being sent to Mexico, it could help create a glut in the US that would result in lower prices. Long-term, however, "pork executives say the industry could pull back on supplies in the next year or two if trade-restricting barriers force producers to start losing significant amounts of money. If that downsizing happens, they say it could ultimately lead to higher prices in the long term for American consumers."
KC's View:

Not being an economist, I don't have a strong feel for the tariff issue. But I've read a fair amount about the subject in recent days, and I must admit that I find the anti-tariff, free-trade voices to be more persuasive.

But we'll have to see how this all turns out.

Published on: June 6, 2018
The
Financial Times
has an excellent piece about how not-meat burger companies are endeavoring to mimic the traditional burger's taste, texture and look as they develop their product lines.
What this means,
FT
writes, is that "instead of concocting new foods, flavours and textures, our culinary innovation seems to be focused obsessively on reinventing things we already have. But imitations designed to compete with a much-loved original will always be overshadowed by the comparison.
"A synthetic burger will always be a less good, slightly funny tasting non-meat meat, rather than something profound and extraordinary in its own right … Food-tech companies position themselves as offering the food of the future, yet they rely on yesterday's ideas. Wouldn't it be better to design truly new foods, or focus on evolving cultural preferences for different flavours?"
Interesting perspective about the nature of disruption and you can read it
here
.
Published on: June 6, 2018
•
Industry Week
reports that "the technology arm of Walmart Inc. is joining a growing industry effort to address both the war for talent and a lack of diversity by recruiting tech professionals who have left the workforce and want to come back. Walmart Labs, the retailer's engineering skunkworks in Sunnyvale, Calif., is starting a so-called returnship program, initially targeting 20-30 workers to start in September … They're targeting people with five or more years of experience who want to come back to work after taking time off to care for children, elderly parents or for other personal reasons -- a group that typically includes more women than men."
Published on: June 6, 2018
…with brief, occasional, italicized and sometimes gratuitous commentary…
• The
Associated Press
reports that Lord & Taylor is closing down its flagship store on Fifth Avenue in Manhattan, part of an overall strategy of shuttering 10 of its 50 units and focusing more on online sales, in part through a partnership with Walmart.
The
AP
notes that the move "comes about seven months after the company said it would sell the century-old building to office space sharing company WeWork," and would downsize to the point where it would occupy just 25 percent of the building.
Not sure if WeWork wants to keep any retail space in the building, but how about a Jet store in which Walmart could give that segment of its online business the bricks-and-mortar treatment? Just a thought…
•
USA Today
reports that when Bayer takes ownership of Monsanto this week, one of its first moves will be to get rid of the Monsanto brand name, while "acquired products will retain their brand names and become part of the Bayer portfolio."
The story notes that "Monsanto long has been a lightning rod for what critics say is its role in environmental degradation and perpetuation of harmful chemicals … Bayer signaled Monday that it would take steps to 'strengthen its commitment in the area of sustainability' after the Monsanto deal is complete."
"We aim to deepen our dialogue with society," said Bayer Chairman Werner Baumann. "We will listen to our critics and work together where we find common ground. Agriculture is too important to allow ideological differences to bring progress to a standstill."
Published on: June 6, 2018
• Empire Company-owned Sobeys in Canada announced that Lyne Castonguay, the company's Executive Vice President, Merchandising, has been named Executive Vice President, Store Experience; Pierre St-Laurent, the company's Executive Vice President - Quebec, has added the role of Executive Vice President, Merchandising, to his portfolio; Luc L'Archeveque has been appointed General Manager, Quebec, while retaining his role as VP Grocery for the Quebec business; Mike Venton, until recently an executive at Loblaws, has been appointed General Manager, Discount; and Sarah Joyce has been appointed Senior Vice President, Ecommerce, coming to the company from HBC where she built and was General Manager of Saksoff5th.com and gilt.com.
Published on: June 6, 2018
• Ted Dabney, described as a non-college-educated, mostly self-taught engineer, has died at age 81, of esophageal cancer.
Dabney was the co-founder of Atari and is the person who is said to have devised a way to move objects around on a television screen - a breakthrough that led to the invention of Pong, which essentially created the video game industry.
Published on: June 6, 2018
Today is an important day in terms of American history.
It is the 74th anniversary of D-Day, the invasion of Normandy by Allied forces that led directly to victory in World War II.
If you've never been to Normandy in northern France, I heartily recommend it … especially to young people for whom the whole notion of a world war is somehow alien. It is an extraordinary experience, deeply moving and profoundly affecting in terms of how it makes one face the reality of the challenge and the effort.
And, today is the 50th anniversary of the death of Robert F. Kennedy, in the early morning hours after he'd won the California Democratic presidential primary. I'm too young to remember D-Day, but I remember the morning we woke up to news of Kennedy's death.
It is worth remembering, I think, swords he uttered two months before his death, when Kennedy ventured into a black neighborhood in Indianapolis and told an assembled crowd about the death that night of Martin Luther King, Jr. In calming the crowd, Kennedy said, in part:
"In this difficult day, in this difficult time for the United States, it is perhaps well to ask what kind of a nation we are and what direction we want to move in. For those of you who are black — considering the evidence there evidently is that there were white people who were responsible — you can be filled with bitterness, with hatred, and a desire for revenge. We can move in that direction as a country, in great polarization — black people amongst black, white people amongst white, filled with hatred toward one another.
"Or we can make an effort, as Martin Luther King did, to understand and to comprehend, and to replace that violence, that stain of bloodshed that has spread across our land, with an effort to understand with compassion and love."
And, he added:
"What we need in the United States is not division; what we need in the United States is not hatred; what we need in the United States is not violence or lawlessness; but love and wisdom, and compassion toward one another, and a feeling of justice toward those who still suffer within our country, whether they be white or they be black."
Published on: June 6, 2018
Some reactions to Michael Sansolo's column yesterday about how technology can be creepy when it crosses a line … as when he got an email about coming back from a bike accident one day after having a bike accident.
One MNB reader wrote:
Technology is a double edged sword. The app on your phone was accessing data from the accelerometer in your phone, and "sensed" the rapid drop when you fell.

An artificial intelligence algorithm put two and two together and predicted that you fell.

Just like my phone telling me every afternoon how long it will take to get home based on current traffic.

We live in a world where the only constant is change!
And regarding Zappos' ability to respond to returns even before it has received them, another MNB reader wrote:
Amazon also does the same thing concerning returns, as soon as I leave the UPS store my refund is in my bank account within 24 hours, which I think is fantastic customer service!
Regarding the possibility that Starbucks' Howard Schultz could run for president after his departure from the company, I commented, in part:
I have no idea if he will run, or if he can win anything. But I do think this…

I have not always been a big Schultz fan. I think he has a bit of a Messiah complex, with a big ego, and that he has occasionally overstepped in both ambition and execution. But it also seems to me that for the most part his heart is in the right place, that he largely has tried to do the right thing for his employees, his customers, and his company. His career has been about lifting people up, and about aspiration. That's a pretty good beginning for a political campaign.
One MNB reader responded:
Would be hilarious if he ran for President. Would get about as many votes as Jill Stein … Here is the deal, Trump won because his message resonated with the majority of Americans. Build jobs, lower taxes America First is what everyone wants. Trump has done what he said he would do and the country is better off than under Obama. Schultz is to the left of the left and when you try to message this garbage all it does is pisses people off. Not saying its right or wrong but people in Iowa don't want to be told that they have to be inclusive to be a good person. You might be able to run a business that caters to every possible made-up sexual preference but the average American thinks that's a joke. If Schultz were to run and run on his record at Starbucks he will lose and lose badly.
You may be right.
However, I feel compelled to point something out. I don't question that Trump's message resonated with enough Americans in enough of the right states to win the election. No argument. It remains to be seen if it will continue to resonate. That's what elections are for. (For the record, at this moment, I would not bet against the GOP maintaining its dominance in the House and Senate, nor would I bet against Trump in 2020.) But you have to be careful with that "majority of Americans" argument. Because that's simply not accurate for the 2016 election, by something like 2.8 million.
It also is important to point out that Starbucks has an average of about 500 customers a day per store, and has about 14,000 stores in the US. That's seven million customers
a day
. And I think a pretty high percentage of those people are such regular customers that they use the Starbucks mobile app.
That's a lot of people. I just wouldn't make assumptions about whether a Schultz candidacy would resonate.
MNB reader Mike Lawrence wrote:
There are so few major business leaders who lead with their conscience (or even hear their conscience) that Howard Schultz should be appreciated for showing it is possible to do, even while growing a profitable business and respected brand. As for possible political ambitions, our country's political leadership is so short of heart, soul, respect, empathy, and dignity that we could use a whole bunch of Howard Schultzes right now.
From another reader:
Couldn't agree more.  He's the kind of leadership we could use more of in Washington today.  Great values, great message.  Look forward to seeing this happen.
From MNB reader Todd Ruberg:
I've had the good fortune of spending some time with Howard Schultz and his company. He was a guest speaker at P&G's annual Global Leadership Council meeting…..he sat in front of us and for an hour, without notes, told the most interesting stories and learnings, and had thoughtful responses to our questions. He was really captivating, and genuine. I've done some work with Starbucks and it seems that to an employee he is held in a high regard, even when he has made tough choices. Now, personally I worry about political neophytes (based on current experience!) and think we have a strange obsession with celebrity potential as candidates (Oprah! George Clooney!). But if the country must have an "outsider", I do believe Schultz is a man of substance.
And, finally, from MNB reader Doug Madenberg:
If you're put off by a messiah complex, then Schultz should be a breath of fresh air.