Published on: June 20, 2018
by Kate McMahon

I'm a big fan of transparency, but I think many nutritional labels are an enemy of the people. Or at least this middle-aged person, tired of squinting to decipher all that information crammed into an infinitesimal space.

So I welcomed the report that a new digital tool known as SmartLabel allows shoppers to get easy access to extra detailed information about products they consume and use – without having to reach for a magnifying glass (as I, admittedly, have done).

The Food Marketing Institute (FMI) and the Grocery Manufacturers Association (GMA) last week launched an extensive consumer awareness campaign to promote SmartLabel, a joint effort.

The two industry organizations cited a new study showing that an overwhelming majority of U.S. shoppers have access to technology and want to make more informed choices, with a focus on ingredients, sourcing, sustainability and usage instructions.

Copy that. I downloaded the free SmartLabel app on my iPhone (very user-friendly) and immediately started scanning the QR codes on standard grocery items in my pantry.

To borrow a line from the Content Guy, the experience was an eye-opener.

I began with the iconic Campbell's Condensed Chicken Noodle Soup. The good news: Only 60 calories per serving, and I learned the chicken was thigh meat removed by hand at USDA-approved farms in America. The fresh egg noodles are rolled just before they are added. The bad news: each serving contains 890 mg of sodium, or 37% of the percent daily value for sodium. Ouch. Condensed Tomato Soup, by contrast, has 480 mg sodium. Each can contains the puree of five tomatoes harvested by California family farmers. Who knew?

I was feeling more positive about another standby: the original Nabisco Triscuit. The product is made of three ingredients: whole-grain wheat, sea salt and vegetable oil. And non-GMO verified. Six crackers were 120 calories, and contained 160 mg of sodium, or 7% of the daily value.

While pleased with the five calories per serving of Crystal Light Pure Lemonade, I was chagrined when I read it contained "less that 2% of natural flavor."

There are now nearly 28,000 food, beverage, personal care and household products using SmartLabel in retail stores and in its online database. That's up from 4,000 when the product was launched in early 2017.

Among the heavyweight manufacturers participating: Coca-Cola, Conagra, Colgate-Palmolive, Dole, General Mills, Kellogg, Kraft-Heinz , Mondelez, Nestle, P&G, Pepsi-Cola and Unilever. Retailers on the list include Ahold, Albertsons and Hy-Vee.

Interestingly, when I scanned Mars-owned Uncle Ben's Original Rice, it was not in the database on the app or the website. Ditto Cargill's Diamond Crystal Salt. So, while there may be 28,000 SKUs in the database, there clearly is a long way to go. Transparency, in this case, needs to be wide and deep.

I think SmartLabel is a well-timed, well-designed initiative and presents an enormous opportunity for retailers to connect with their customers. And if it pushes stores to provide and promote wi-fi access or add scanners in every aisle, all the better.

Mark Baum, FMI's chief collaboration officer and senior vice president of industry relations, said the goal was "to provide an experience that's credible and trustworthy, effectively making connections with shoppers by going well beyond the traditional package label."

He added: "Imagine a grocery category manager helping a customer answer his or her allergen question or meet a lifestyle challenge by opening the SmartLabel app."

I'd say that works, for everyone.

In the meantime, I think I'll go with Tomato Soup and a handful of Triscuits for lunch, and continue my product research without having to squint.

Comments? Send me an email at kate@mnb.grocerywebsite.com .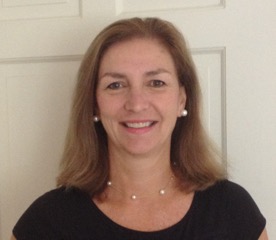 Published on: June 20, 2018
by Kevin Coupe
Outdoor retailer LL Bean, which in recent years has hooked its Rambler wagon (comes in red, $199, delivered in 1-2 weeks) to a "Be An Outsider" strategy and marketing message, now is taking the initiative one step farther.
To work.
The company yesterday announced its "Be an Outsider at Work" initiative will launch tomorrow in New York City's Madison Square Park before moving on later this summer to Boston, Philadelphia, and Madison, Wisconsin. The initiative consists of LL Bean - in partnership with co-working provider Industrious - to build an outdoor co-working space, "complete with individual workspaces, collaborative conference areas, cycling desks and outdoor teambuilding activities." (You can see a video about the installation at left.)
The installation is open to the public, and companies are allowed to make reservations. In addition, the company said, its "Outdoor Discovery Program experts will also be on-site to facilitate a short team-building exercise, which will involve a group problem-solving activity designed to highlight teamwork, communication, and leadership skills."
The retailer says that it conducted a survey that "found that while most people enjoy the outdoors, many of them rarely take time to work outside. In fact, 87 percent of indoor workers consider themselves someone who enjoys the outdoors but 75 percent of indoor workers rarely or never take time to work outside."
Indeed, 74 percent of survey respondents said that working outdoors would improve their mood, 71 percent said it would lower their stress, 69 percent said it would provide relaxation, 66 percent said it would promote health and wellness, and 64 percent said it would result in increased happiness.
Steve Smith, LL Bean's CEO, put it this way: "So many of us love spending time outdoors and appreciate the benefits, yet for many people outdoor time is only spent away from work and on weekends. We hope that the 'Be an Outsider at Work' initiative will inspire employees to be creative in finding new ways to incorporate outdoor time in their day. We also hope that by demonstrating the benefits, employers will be supportive of this idea."
In reading about the initiative and watching the video, I though for a moment about Steve Jobs - who used to like to take walks outside while holding meetings or conducting business conversations. It was, he thought, a good way to stay stimulated and open one's mind.
I think this is very smart - it isn't about selling clothes and gear as much as it is about evangelizing for a way of life and an approach to work; it is a canny way to attach the brand to something broader than just the product. And I think it positions LL Bean to do more down the road in terms of education and illumination.
It is the very definition of an Eye-Opener.
Published on: June 20, 2018
The
Wall Street Journal
reports that CVS Health has made a deal with the US Postal Service (USPS) " to pick up prescriptions at CVS stores and bring them to customers' homes in one or two days. Customers will be charged $4.99 per delivery, which could include over-the-counter products such as aspirin or face wash."
According to the story, "CVS is rolling out the nationwide service as it fights falling sales in its roughly 9,800 pharmacies and braces for potential competition from Amazon, which has considered launching a prescription offering and has made a bigger push into medical supplies. CVS is also facing competition from venture-backed startups like PillPack Inc. and Capsule Corp., which provide home delivery of medicines."
The
Journal
goes on: "Amazon relies on the Postal Service to deliver about half of its U.S. packages every day, according to analysts' estimates. The service Amazon primarily uses requires the shipper to sort its packages by ZIP Code and postal route, and drop off the parcels at the closest post office for delivery. Letter carriers bring the boxes to recipients' doors.
"CVS, by having the Postal Service pick up packages at stores, will avoid the logistical challenge of getting packages to the post office. Still, the Postal Service's network was built for letters, not parcels. The deal also comes at a time that President Donald Trump has criticized the quasigovernmental agency's dealings with Amazon and launched a task force to examine its finances."
KC's View:

The thing about using the Post Office is that the delivery infrastructure exists, but CVS knows that it doesn't want to get into the pharmacy business. So this is a smart alliance.

These are the kinds of deals that the USPS has to make if it is going to achieve some level of sustainability. Other changes have to be made - like changing the pension recognition requirements imposed upon the Post Office by the US Congress, which put it in an untenable position.

Published on: June 20, 2018
As Howard Schultz departs Starbucks after some three decades at the helm, the company announced that it plans to close 150 underperforming cafes in the US during the coming fiscal year, a response to both heightened competition and slower-than-expected sales growth.
Reuters
writes that the company said "it would address rapidly changing consumer preferences by introducing new cold drinks like a mango dragon fruit beverage and focusing on growing health and wellness trends."
The company said, according to
Reuters
, that "it would look to open more stores in under penetrated markets and explore strategic options to license company-operated stores. China is the company's biggest growth driver with same-store sales rising 4 percent in the last reported quarter.
"The company also said it would look to cut general and administrative expenses with plans to partner with an external consultant to speed up the process."
KC's View:

I'm a Starbucks fan, and yet somehow I feel like I've seen this movie before. The company had too many stores in 2008, and the number was unsustainable when the economy started to go south; too much of the company's prosperity was keyed to new stores, not same-store growth. So it stepped back a bit, though I've seen the argument made that it went back to old behaviors, which means that now it has to retrench a bit.

I'm waiting to see if, in a post-Howard Schultz world, Starbucks re-evaluates its commitment to the more upscale Roastery and Reserve initiatives … because when the economy goes south again, those concepts could leave Starbucks exposed.

Published on: June 20, 2018
Amazon yesterday announced the national rollout of what it is calling Hub by Amazon, described as an unmanned "delivery solution for apartments that brings convenience and consistency to the delivery experience" at apartment houses. It is, in essence, a bank of Amazon lockers that can be placed in private facilities.
According to the announcement, "Over 500,000 residents—from New York City to San Francisco, among others—already have access to the Hub by Amazon with thousands more gaining access each month as new Hubs are installed in apartment communities across the country.
"Designed for the safe storage of packages, the Hub works for deliveries from any sender, not just Amazon. Residents have their orders and shipments addressed to their apartment as they normally would, and when their package is delivered to the Hub - whether in a high-rise building or garden-style apartment - it is safely stored, waiting for pickup. Hub by Amazon also leverages Amazon's world-class customer service to provide residents with 24/7 support."
The story also notes that "apartment residents no longer need to wait for property staff to deliver a package or adjust their schedules for limited pickup windows at front desks. Property owners and managers also benefit from the Hub by Amazon as it takes on package tasks regularly handled by property staff, decluttering lobbies and allowing onsite staff time for other priorities."
KC's View:

It is all part of creating an ecosystem … in which even if Amazon isn't selling the product, it is part of the fulfillment/supply chain solution. It has trust, brand equity, and the economic wherewithal to make this happen.

Published on: June 20, 2018
Reuters
reports that BJ's Wholesale Club is getting ready for an initial public offering that could raise it as much as $637.5 million, at between $15 and $17 per share.
BJ's has 215 club stores, mostly on the east coast, and was taken private in 2011.
Published on: June 20, 2018
General Electric, the industrial and digital colossus, was dropped yesterday from the Dow Jones Industrial Average, the world's most widely followed stock index. What made this remarkable, the
Boston Globe
writes, is that "GE was an original member of this exclusive club, when the industrial average was started in 1896, and is the only one among the original 12 to survive today as an independent company. It has been kicked out of the Dow before but has been a continuous member since 1907."
The story notes that "in 2017, GE earned the unwelcome moniker 'the Dog of the Dow,' for being the worst performing of the 30 stocks in the world's most widely known index. GE is trading around $13 a share today, less than half its stock price a year ago … The S&P Dow Jones Indices said GE would be replaced by Walgreens Boots Alliance Inc., arguing the pharmacy chain is more representative of the consumer and health care sectors, and would make the index a better measure of the economy and overall stock market."
KC's View:

The lesson here seems self-evident. No matter how big you get, no matter how successful you are, it is a bad idea to ever get complacent. Because bad things can happen. in fact, bad things probably will happen unless a company finds a way to be smart, nimble, and internally disruptive.

I'm not smart enough about these things to be authoritative, but I wonder what this might say about the reign of Jack Welch, who was celebrated as being one of the great business leaders of his time. Is it possible that he created a company that was unsustainable, or fostered an attitude that focused on the wrong things? We certainly know that a number of his disciples - like Robert Nardelli and Larry Johnston - were unsuccessful, sometimes spectacularly so, one they left GE.

Published on: June 20, 2018
Variety
reports this morning that AMC Theatres, the largest movie theatre company in the world, has developed a program to compete with MoviePass, a subscription program that allows people to see a movie a day at participating theaters for $9.99 a month.
While there have been questions about the sustainability of the MoviePass model, not to mention resistance to it from companies like AMC, apparently its very existence has forced a response.
Next week, AMC "will begin offering guests the chance to see up to three movies per-week for the monthly fee of $19.95. The offering is being run through its loyalty program AMC Stubs, and has been dubbed AMC Stubs A-List. In a clear dig towards MoviePass, a thorn in the exhibition business' side, AMC calls its pricing 'sustainable'."
While MoviePass only can be used for 2D film showings, the AMC version also can be used for premium formats such as IMAX, Dolby Cinema, and RealD.
KC's View:

If your prime movie theater is an AMC, and you go to two movies a month, this is a good deal … and having the pass might make the difference between deciding to go out and staying home to watch Netflix. While this may be more expensive than the MoviePass version, it oddly seems more accessible to people like me. (Though, to be fair, I see a lot more than most people. The national average is five a year; I probably see 25-30.)

Still, it shows how disruption can become contagious.

Published on: June 20, 2018
• The
Washington Post
this morning reports that after three years during which food manufacturers have had the time to phase out the use of artificial trans fats from their products, the ingredient now is officially banned from use in restaurants and foods sold in US supermarkets.
The story notes that the US Food and Drug Administration (FDA) ruled artificial trans fats "unsafe to eat in 2015. Nutrition researchers and public health advocates long ago found artificial trans fats, a modified form of vegetable oil, raised 'bad;' cholesterol and contributed to heart disease."
The
Post
writes that "the transformation hasn't been easy. Some products, such as popcorn and pie crust, proved more stubborn to reinvention. Companies have also complained to FDA that they should be allowed to continue using trans fats in limited circumstances — such as to enhance product flavors or grease industrial baking pans.
"FDA agreed in May to give companies one more year to find another ingredient for those purposes. The agency has also said that, while new products can no longer be made with trans fats, they'll give foods already on the shelves some time to cycle out of the market. But food makers and public health advocates agree that artificial trans fats are effectively no more."
Published on: June 20, 2018
Regarding the fellow arrested for abusing (to say the least) Walmart's return process, one MNB reader wrote:
How in the world did Thomas Frudaker wait in the return line of over 1,000 Walmart stores and not slit his wrists? (Answer: $1.3M of course…)
 
One has to wonder if Walmart shouldn't receive some pointers on "best practice returns" in exchange for a Thomas receiving a lesser sentence.
 
I'm not at all supporting in-store theft.  But, I'm half-serious about this – there can't be that many others with the experience Thomas accumulated…..its not only a lot of stores but high dollars / store too.
Like I said. Walmart need to do an Alexander Mundy.
We had a piece about Walmart's Sam's division developing a new small-store format, leading one MNB reader to write:
From what I've read, sounds like this may be a format designed to compete with Aldi-type store formats?
Maybe. But I still think they need to find ways to link it to Jet.
On another subject, from MNB reader Yvonne Manganaro:
Kevin, loved the comment on the Costco parking lot hosting the Amazon Treasure Truck. The first time I saw one was in a Rick Caruso center in Encino, CA. The truck was parked near the Starbucks…and about two hundred feet from a Ralphs! If I was the Ralphs manager, I would have been pissed! That's a big conversation between Costco Real Estate and their landlord (giving the benefit of the doubt that it wasn't Costco that approved the decision).
From another reader:
You picked up on something I missed – the Amazon truck in the Costco lot.  In my defense I did have a similar reaction the first time I encountered Amazon lockers in my neighborhood Safeway.
Responding to our obit about Charles Hooley, MNB reader Bob Vereen wrote:
As a native of Stillwater, MN, and a class mate of Bob Tuesdon and his wife, Barbara Hooley, I was sorry to read about Charles Hooley's death. I can remember visiting one of the early Cub stores in Hudson, WI., on behalf of a local hardware retailer who wondered if he should open in the same shopping area. Would Cub bring a lot of traffic or not was the question.
Regarding the expected increase in M&A activity, one MNB reader wrote:
Every time, in every industry, when consolidation happens and companies get Bigger it means more opportunities for entrepreneurs.  The Bigger product companies always aim for the middle – look at Budweiser.  Huge opportunities for craft beer emerged.  Bigger companies struggle with customer service – hence the emergence of Southwest Airlines.  Large hotel chains recognize the danger and are creating new craft banners to appeal to different segments.

Bigger companies are more profitable in a stable, unchanging business.  The miracle of capitalism is that there are no stable, unchanging businesses.