Published on: August 1, 2018
by Kate McMahon

I thought my new Tommy Bahama beach chairs with the cooler pouch on the back were quite the find until I set them in the sand in coastal Rhode Island last week. I quickly realized more than 50 percent of the chairs arrayed on the beach in front of me sported the Tommy Bahama logo, in a myriad of styles, bright stripes and bold tropical prints.

So much for being a trend-setter.

My curiosity piqued, I decided to look into the Tommy Bahama beach chair phenomenon.

Turns out, the brand is the most ordered and highest rated beach chair on Amazon.com, and is a hot seller at Costco, BJ's, Bed Bath & Beyond and more. It tops many "best beach chair lists" and boasts what USA Today recently called a "cult following on Amazon."

The chairs range in price from $48 to $89, some emblazoned with the brand mantra "Live the Island Life" and "Relax." The best-selling $69.50 five-position chair on the Tommy Bahama site features padded back pack straps, an adjustable pillow, storage pouch, insulated cooler pouch, a towel bar and a side pouch with a drink holder and a cell phone pocket. In short, just about everything but sunscreen and a rum-laced beverage.

Interestingly, company CEO Doug Wood wasn't so sure about the whole beach chair idea. In an interview with License Global magazine, Wood admitted he lost a lot of sleep over the beach chair, sun umbrella and accessory line, which has now become a major success and an important part of the product mix.

Ironically, one spinoff that did not work for the island-influenced aspirational lifestyle brand a decade ago was a foray into spirits, specifically rum.

All of which proves that a successful brand extension is both an art and a science bridging the association between the original product and the new one, bolstered by luck and good timing. For every Tide Pen, Tootsie Pop, Dove Men + Care and O: The Oprah Magazine, there are thousands of flops, including the oft-cited Zippo the Woman Perfume.

To continue to evolve and succeed, brands and retailers need to take chances. And make mistakes. Consider Starbucks and its 1999 purchase of the music curation startup Hear Music, with the goal of "transforming the retail record industry." The leap from latte provider to music and cultural powerhouse floundered and finally failed. Starbucks' purchase of the Teavana chain appeared to be a better fit, but never gained traction or enough tea drinkers.

Though not a traditional brand extension, I was intrigued by the recent news that Kroger was developing its own apparel brand in partnership with hip designer Joe Mimran. The line, which will include men's, women's, juniors, kids, and baby collections, is called Dip and will launch this fall in Kroger Marketplace and Fred Meyer stores.

The thinking is that shoppers can fill their grocery cart then "dip into the next aisle" to easily outfit any member of the family. I initially questioned the idea of buying clothing in a supermarket, but then I thought of my typical cart at Costco filled with coffee, a rotisserie chicken, socks, paper towels and the occasional cashmere sweater or pair of sneakers.

As supermarkets, Walmart and Target do battle with Amazon, I think any innovation aimed at engaging customers is worth a try.

Just count the number of Tommy Bahama beach chairs you see the next time you go to the beach.

Comments? Send me an email at kate@mnb.grocerywebsite.com .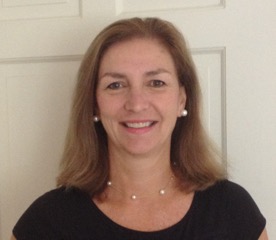 Published on: August 1, 2018
by Kevin CoupeFox News
has an interesting story about how Ed Hennessey, 45, a Florida man who spent 20 years as a high school teacher but never made more than $50,000 a year, and always had trouble supporting his family and paying off his college loans, has found a new career.
He works for delivery service Shipt as a professional grocery shopper. Full-time. And now he makes six figures.
The story notes that Hennessey, like a lot of teachers, always worked a second job, often in retail for companies like Old Navy and Target. Then he moved over to Target-owned Shipt, and discovered "he could make some real money, which made him reflect on his time in the classroom." So he took a year's sabbatical, saw how much money he was making, and officially retired.
Today,
Fox News
says, Hennessey spends his time in his car and scouring the aisles of supermarkets. Every day he picks up groceries and delivers them to families in Seminole County, Florida.
"Hennessey said life is different now. He works when he wants, mostly 50-60 hours per week, and he no longer gets summers off. But instead of grading tests and making lesson plans at home, he's glued to his phone, his lifeline, which he said he doesn't even mind."
I mind.
Not that it is a bad thing that Hennessey has found a way to better support his family. That's a good thing. I just think it is a shame when talented teachers can no longer afford to follow their passions because our culture so devalues the importance of great teachers. I think it is a shame when teachers have to work a second job in order to pay their bills; keep in mind that these same teachers work late into the night grading papers and preparing lessons, and that many teachers reach into their own pockets to pay for supplies because school district budgets are insufficient.
This is the stuff I mind.
By the way, I'm not writing about myself here. I'm not a teacher. I'm a dilettante. I enjoy being part of the educational system at Portland State University each summer, but I don't have the kind of commitment that people like Ed Hennessey have.
Some may read the
Fox News
story and think it is cute. Some may read it, shrug, and move on. But I see it as an Eye-Opener of the worst kind, spotlighting exactly how crappy our society's priorities often are.
Published on: August 1, 2018
The
Central Pennsylvania Business Journal
reports that two investor advisory firms - Glass Lewis and Institutional Shareholder Services - are objecting to the planned $24 billion merger of Albertsons and Rite Aid, and are recommending that shareholders vote against it next month.
The story says that "Glass Lewis considers the deal a merger of equals with little takeover premium paid to Rite Aid investors. ISS argued that Albertsons is getting Rite Aid at a discount.
"Under the proposed deal, Rite Aid shareholders stand to own about 30 percent of the new company, while shareholders of closely held Albertsons would control the remaining 70 percent."
The
Business Journal
notes that the two advisory firms' recommendations "are followed by major mutual funds" that are shareholders affected by the deal.
The story notes that these are not the only objections to the deal: "Rite Aid has faced opposition from some investors who believe a Rite Aid-Albertsons union may not be the right fit at the offered price, despite the added pressure on retailers to cut costs, expand their reach and differentiate themselves amid growing competition from online sales.
"Rite Aid, critics say, might do better by partnering with another retailer to run its pharmacies, rather than join a grocery company facing stiff competition and tighter margins. Albertsons also has a lot of debt, which ISS cited as a risk."
The shareholder vote is scheduled for August 9.
KC's View:

I'm not smart enough to have a truly educated opinion about this, though I keep hearing from readers who argue that the deal emphasizes size at a time when size may be less important than the ability to be nimble, and that it is designed to be investor-centric in a way that does not serve the business's various stakeholders and its long-term sustainability.

I'm not sure about this, mostly because I have a ton of faith in COO Jim Donald to make all this work. But there is no unanimity in this opinion.

Published on: August 1, 2018
The
Palm Beach Post
reports that Kroger has paid $15 million for a 74,000-square-foot shopping center in Delray Beach, as well as another $2 million for adjacent property.
If Kroger were to open a store there, it would be the company's first in Florida (at least since the eighties). It also would be right across the street from a Publix.
The
Post
provides some context: "In other parts of the country, Kroger and Publix are battling for market share. In Palm Beach County, however, Publix has emerged as the dominant grocer by far, with 75 supermarkets, far ahead of Winn-Dixie, Whole Foods and Trader Joe's.
"Publix reported sales of $34.6 billion for 2017 and a profit margin of 6.6 percent -- an unusually high figure for a player in the notoriously low-margin grocery business. By contrast, grocery giant Kroger showed $123 billion in revenues but a margin of just 1.6 percent in 2017. Unlike Publix, which has a comfortable lead in its main market, Kroger is waging supermarket wars in parts of the country. Also unlike Publix, Kroger sells gas, a notoriously unprofitable endeavor."
KC's View:

I have to wonder whether, if indeed Kroger has its eye on Florida, it could actually enter the state using an entirely different construct.

What if they built a unit or two, but mostly focused on building out an e-commerce business there that is able to exist without relying on an enormous fleet of stores. Florida is a place where many residents used to live elsewhere, so many folks there may have a strong familiarity with Kroger. Thanks to its significant data mining capability, Kroger might be able to target those folks with knowledge of what they used to buy … and could try to create a new paradigm for building out a business.

Of course, it isn't an entirely new paradigm. It is what Amazon has done.

I'm just pondering…

Published on: August 1, 2018
Starbucks has opened its first standalone Princi Bakery, in Seattle, at 2118 Westlake Avenue in the fast-growing, Amazon-dominated South Lake Union section of the city.
According to the
Seattle Times
, "The Italian-style bakery … will feature breakfasts including baked eggs and pastries; pizzas, soups, salads and sandwiches at lunch; deserts and breads. Coffee will include a Starbucks blend designed for the bakeries, and espresso beverages. It will also serve cocktails, beer and wine — the latest effort in Starbucks' ongoing quest to drive sales in the afternoons and evenings."
Starbucks struck a licensing and investment deal with Milanese baker Rocco Princi in 2015, using Princi "as a food purveyor for the company's new high-end retail formats, including its showpiece Roastery and Reserve stores."
A Princi bakery can also be found in the new Starbucks Reserve store opened on the ground floor of the company's headquarters, just south of Safeco Field. MNB took a look at the store
here
and
here
.
The
Times
story notes that "there are five stand-alone locations in Milan and one in London, predating the venture with Starbucks. The Seattle Princi will be followed by locations in Chicago and New York, set to open in the fall. Princi's lineup will also be sold in Roasteries scheduled to open over the next 18 months in Milan, New York, Chicago and Tokyo."
KC's View:

The Times also notes that the Princi deal "followed Starbucks' decision in 2015 to close 23 locations of La Boulange, a bakery chain it acquired in 2013 for $100 million."

In other words, we've seen this movie before.

I'm anxious to see the store - which, as it happens, is just .2 miles from Amazon Go - but I'm not persuaded that this is an investment and direction that will stand the test of time … especially since the guy who championed it, Howard Schultz, no longer is with the company. They'll give it a serious shot, but if they don't get traction or they think it is becoming a money pit, Starbucks will bail on this.

I hope it works, because I like big swings. I'm just not confident about how scalable the idea is.

Published on: August 1, 2018
USA Today
reports that Dunkin' Donuts plans to launch what it is calling a "Dunkin' Run" menu, which will consist of five $2 items that will be aimed at take-out customers looking for a quick snack.
Among the planned items: "Donut Fries, doughnut strips that mimic the look of french fries, and chicken tenders with a waffle-like coating," as well as "ham and cheese roll-ups using flour tortillas" and pretzel bites.
In offering this new menu, the
USA Today
story says, "Dunkin' is following other chains looking to drum up business at other times of the day. Starbucks, for instance, has been trying to expand its lunchtime offerings. IHOP recently launched a promotion to try to get diners to think of it at lunch and dinner for hamburgers, not just at breakfast for pancakes."
KC's View:

This last bit doesn't strike me as the best recommendation. (You may remember that I reported on my experience with IHOP's burger here, and that it included what I gently referred to as a "decidedly unpleasant" effect two hours later.)

That said, this story illustrates just how pitched the battle has become for share of stomach. This is hardball, and if that's not how you want to play, it may be time to hang 'em up.

Published on: August 1, 2018
The
New York Times
has a terrific story about the food retail innovations taking place at the local level. An excerpt:
"Customers, especially younger ones, want stores that offer what some industry analysts have come to call 'food experiences,' with craft beer on tap, meals to go and vegetable butchers. They tend to shop only when they cook, visiting more than one store to collect ingredients, rather than making a weekly trip to stock the pantry with toilet paper, chuck roast and gallons of milk.
"Large chains are throwing everything they can at the problem, planning smaller stores customized for different demographics. Kroger, which already sells clothes at some of its stores, has developed a grab-and-go fashion line called Dip, and is testing driverless delivery. The Midwestern chain Hy-Vee is adding medical clinics and spa-inspired bath boutiques to its stores.
"But some of the most radical reinvention is happening at the local level, in both cities and small towns, where a new breed of small community stores use the grocery aisles to fill cultural niches and address social needs."
Among them are DMG Foods in Baltimore, designed to address a severe food desert problem in that community; Nada in Vancouver, British Columbia, described as "a package-free store" where "customers use reusable containers…to shop for groceries"; and Farmhouse Market in New Prague, Minnesota, which is run essentially without a staff, where members pay $99 and have a keycard that allows them to shop anytime they want, and vendors have a key so they can restock shelves at any time.
It is a fascinating story, and you can read it
here
.
Published on: August 1, 2018
• Albertsons-owned Safeway and Vons this week have launched expanded same-day delivery services for online orders, with delivery provided by Shipt - which is owned by Target, a competitor.
The service is being offered in Las Vegas, Denver, Fort Collins, Boulder, Colorado Springs, Baltimore, Tucson, Phoenix, Reno, Seattle, Spokane, Eugene, Portland and Washington D.C.
The two chains are offering new Shipt members a $15 discount on their first order, with a two-week free trial. Shipt usually offers grocery delivery to members for $99 per year.
Published on: August 1, 2018
…with brief, occasional, italicized and sometimes gratuitous commentary…
• The
Wall Street Journal
reports that Supervalu "has settled with an activist shareholder group as the food distributor prepares to sell itself to a rival later this year. The agreement puts an end to a roughly nine-month campaign by Blackwells Capital LLC, an investment fund, to overhaul the Minneapolis-based company's operations. It comes about a week after Supervalu agreed to sell itself to wholesaler United Natural Foods Inc. for $2.9 billion, including debt."
• Published reports say that Chipotle is planning to reopen its restaurant in Powell, Ohio, after more than 170 people called local authorities complaining that they got sick after eating there.
According to
Business Insider
, "People reported symptoms such as vomiting, nausea, and fever to the website iwaspoisoned.com , which first alerted Business Insider to the issues at the Powell restaurant.
"Three reports were made to the website on July 29 and July 30, indicating that at least nine customers fell sick after eating there. By Tuesday morning, the number of reports to the site grew to 105, citing 170 people sick, according to Patrick Quade, the founder of iwaspoisoned.com."
The
Chicago Tribune
reports that after a voluntary closing and cleaning of the restaurant, Chipotle is planning to reopen the restaurant, and is promising to continue cooperating with local health officials.
Chipotle last week reported that its Q2 same-store sales were up 3.3 percent, higher than the 2.7 percent that Chipotle was predicting, which suggested that the chain finally is coming back after a series of illness outbreaks related to its restaurants and food safety procedures.
I haven't eaten in a Chipotle since the first round of food safety problems. Don't think I'll be going back anytime soon.
• The
Financial Times
reports that Procter & Gamble is raising prices for diapers, toilet paper and paper towels, "as the rising cost of commodities, exacerbated by trade tariffs, ripples through the supply chain to the supermarket aisle … The consumer products bellwether said it had begun this week to tell retailers across North America it was planning average increases of 5 per cent on the popular brands Bounty, Charmin and Puffs, and was already implementing a 4 per cent rise on Pampers."
• The
Wall Street Journal
reports that troubled subscription service MoviePass, which had to temporarily shut down last week when it ran out of money and had to borrow $5 million to restart operations, plans to increase its prices and limit the movies its members can access - all to try to keep the business alive.
According to the story, "The standard subscription price for MoviePass will increase to $14.95 a month from $9.95 within the next 30 days, said MoviePass's majority owner, New York-based Helios & Matheson Analytics Inc., on Tuesday.
It also said last weekend's cancellation of service for
Mission: Impossible - Fallout
during that film's debut wouldn't be a one-time event. The company plans to limit the availability of first-run movies opening on more than 1,000 screens during the first two weeks."
Turn out the lights. The party's over.
• JLL Retail is out with a consumer study focusing on the back-to-school season, concluding that "Walmart (50%) and Target (47%) came in at the most popular destinations for Back to School shopping, way ahead of number 3 retailer Amazon (16%)."
The study also says that parents are "trying to make Back to School shopping as simple as possible with 51% saying they plan to shop two weeks before school starts and 53.7% planning to get all their Back to School shopping done at 1 or 2 stores."
• In New York,
News 12
reports that federal highway authorities have told state officials that they need to remove more than 500 "I Love New York" signs from the sides of major thoroughfares because "they violate highway signage laws."
Which sounded like an opportunity to Stew Leonard Jr., who said he'd take them for use in his New York stores, saying that they would "add a bit of flair and nostalgia to its local produce and milk departments."
Another example of the Deep State messing with American iconography. Dammit!
Published on: August 1, 2018
• Kroger announced that Ken DeLuca, vice president of operations for the company's Dillons division, has been promoted to be president of its Michigan division. He succeeds Scott Hays, who was promoted to president of the Cincinnati/Dayton division.
Published on: August 1, 2018
Got the following email regarding Michael Sansolo's customer service column yesterday:
Michael:

I had to write in after reading your article addressing customer service with United. Within the last month I have had frustrating experiences with customer service at two different companies here in my home town. The first concerned my lawn mower; the brace that supports and adjusts my deck height broke in the middle of mowing my yard one day. I called the company that services my mower and was told they could have it fixed in a couple of weeks for about $50-60, so I packed it up and lugged it across town to them.

A week later I get a call from them that Toro no longer makes the part for that mower (which is only 4 years old) and that I could come pick it up and that it was only $29.99 service fee. When I got there, I questioned as to why I was being charged a fee for something that wasn't fixed and I was told that it was a mechanic's labor. I think the guy could tell I wasn't pleased with this and he gruffly said "If it will make you happy, I'll waive our fee. This time." As he was helping me load up my mower, he pointed out that since it can't be repaired they had a wide assortment of mowers available for sale, including their zero turn riding mowers (I brought in a push mower) starting at $2999.00, which I found to be comical.

When I got my mower home, I got to looking at the broken mower and thinking about how he said there were no longer parts available for it. I went to the internet and within 5 minutes I found the part I needed at ereplacements.com and ordered it to be delivered to my house. A week later the new part arrived and within 15 minutes I replaced the broken part and was mowing again.

My second customer service interaction happened at Macy's, where I buy 50% of my clothes. We were there shopping that day for my wife when I noticed a pair of shoes, that I have had my eyes on for some time, were on a 50% off table. Now these are not every day wearing shoes, they are quite glittery and I have been wanting them for a special event I emcee every year. I wasn't about to spend $100 on a pair of shoes I would wear once or twice at the most, but $50 was apparently my magic number. So I try them on, find the right size, and go to check out. Naturally the shoes rang up at full price. I told the clerk that they were on the half off table to with he replies "Oh, that is for select shoes only." Again, not happy. I tell him to forget the purchase and that their advertising is misleading. He apologizes and proceeds to ring up my wife's purchases. As he is bagging her clothes he looks at me and says, "We want you to be satisfied here at Macy's so if you still want those shoes, I will honor the 50% off because it is misleading." I bought the shoes.

Both of these companies had an opportunity to turn a bad situation into good and only one of them took advantage of that. As you can imagine, one of those companies will see me return as a customer while the other will never see another dime and when people ask me for recommendations on a good lawn mower repair place I will tell them where NOT to go. I have stressed to the people I have managed over the years, that in customer service we are going to make mistakes, we are human. The question becomes how do we handle it when we do. I firmly believe that lifelong customers are built when something bad is turned into something great. The lawnmower guy took care of the fee, but he wasn't happy about it and I felt like he either lied to me about the part or was just too lazy to look beyond his supplier. He lost a loyal customer because of it. The clerk at Macy's owned the bad signage and made me happy and got a sale. He also solidified me as a lifelong customer.
From MNB reader Deb Faragher:
Mike—I continue to enjoy your columns. They are insightful and, for me, serve as a connection now harkening back nearly a decade when I was with GS1US. I enjoyed this one in particular as it reminded me how happy I am to be able to limit my travel to pleasure and not have to worry about business travel. What struck me, though, is your conversation with the exec who, ultimately, had to trust in his people. After nearly 30 years in department store retailing and 10 more in the service industry, the one hard lesson I learned is that despite your passion and need to instill in others the desire to serve the customer in a professional, upbeat fashion, even when things are beyond your control, you are at their mercy. And that doesn't always work, does it? I'm always happy to hear about those instances where it works. Keep the lessons coming.
From another reader, a pithy response:
Control the controllables!
And another MNB reader reacted to Michael's observation that "you cannot control or change the upbringing and feelings your staffers bring to the job … People feel how they feel"…
Wow! Someone at your place with a sense of reality.  A really refreshing change from all that holier-than-thou "you have no right to feel that way" commentary we're so accustomed to in MNB.
Good thing that the Content Guy has a thick skin…
On another subject, from another MNB reader:
Everyone knew that the MoviePass wasn't going to be sustainable. I remember a box office employee talking to me about it when I used my parent's passes to get tickets to see the newest Avengers movie. She told me to use it while I could because she didn't expect it to last another 6 months. Well, it looks like we're hitting that time limit.
 
I've always believed that the MoviePass was amazing for theaters and getting customers to actually go to the movies. People who would normally stay at home and rent a movie from Amazon or watch something on Netflix would finally not find the $10 tickets so daunting for something that is probably better off watched on Netflix. Regal should buy out MoviePass. Or any other large theater chain. People obviously use it a lot, and when you're at the theater you are way more likely to buy popcorn and soda if you hadn't just spent $40 for your family of four to see the movie.
We had a story yesterday about a dispute between 7-Eleven and its franchisees, which prompted me to comment (probably in a holier-than-thou way):
I'm fascinated by this, especially by the fact that so little of what seems to be the focus of the argument has to do with some of the modern factors that influence retailing today. If you're arguing about hot dogs and Slurpees, how are you going to effectively compete with Amazon, Walmart's new c-stores, and all the other formats that are being developed to appeal to consumers' convenience needs?
One MNB reader responded:
Couldn't agree with you more about the focus of 7-Eleven….it's like "swatting at the flies while the elephants float by….."
As for Kroger's ongoing dispute with Visa, MNB reader Frank Rich wrote:
Kroger has a lot of leverage and from a business perspective, it's a good move. It's not much different than what Costco pulled off recently switching to Visa from Amex...or how Walmart pressures suppliers for reduced costs, it's all part of a negotiation.

But they need to manage the consumer perception so they don't alienate them. It's very expensive to get a customer back, especially if you've angered them.