Published on: August 15, 2018
by Kate McMahon

I had a momentary flashback the other day when I saw in a local store a beleaguered parent pushing a cart crowded with storage bins, twin XL sheets, a Dirt Devil, a case of flavored water, microwaveable popcorn -- and still carrying a lengthy list.

It's peak Back to College shopping season across America, and I will not be behind a cart this year. Thankfully.

Some 19 million college students will be heading off to colleges and universities in the coming weeks, and retailers can expect parents to shell out $25.5 billion this year to get their kids settled in, according to a new survey from Deloitte.

Interestingly, the survey found that in-store sales are expected to account for more than half (54%) of back-to-college sales with online to account for nearly one-quarter (24%) of sales. This means 22% of spend share - $5.6 billion - has not yet been designated to in-store or online, presenting a major opportunity for retailers to engage those shoppers completing their list now.

Once the last duffle bag is unpacked, I think there is an even bigger opportunity for retailers near campuses - particularly supermarkets - to connect with this slew of potential new customers.

My research suggests that nobody does that better than Meijer. The Midwest retailer has been hosting its popular "Meijer Mania" college shopping parties for more than 15 years.

Starting this week, some 45,000 incoming college freshman are expected to attend a total of 22 events at 19 colleges in Michigan, Indiana, Illinois, Ohio, Kentucky and Wisconsin. The kids are bused from campus to in-store evening parties that feature a DJ, photo booth and interactive contests - and, of course, the ability to shop for dorm essentials.

(If you're processing that 45,000 number, consider this: Meijer is expecting some 6,500 students at the Purdue University event, and 6,000 for the Michigan State bash. At a store. From 8 p.m. until as late as midnight. Wow.)

Meijer's Cindy Cooper says the "Mania" nights are an opportunity for the kids to have a fun bonding experience with new classmates, shop, get samples and coupons – and for some, to learn to pronounce the retailer's name for the first time.

Now I'm not suggesting supermarkets aim to emulate "Meijer Mania" in the next two weeks but rather connect with new students through social media platforms, pop-up shops, targeted advertising or that old-standby, the student discount.

When my daughter went to college in Winston-Salem, NC, I was envious of her choice of supermarkets within a 10-mile radius: Harris Teeter, Lowe's, Whole Foods, Trader Joes, Fresh Market, Publix and Walmart.

It took only two days to find out that Harris Teeter offered college students a 10% discount on all purchases, and that became her go-to store for next four years. I've read that this discount is offered at select Harris Teeter stores, and select Kroger stores offer a 5% discount for college students.

Admittedly, college kids are a transient bunch on a budget, but it's never to soon to start a relationship with the next generation of consumers.

Comments? Send me an email at kate@mnb.grocerywebsite.com .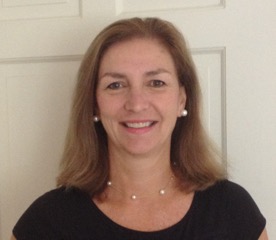 Published on: August 15, 2018
Kroger said yesterday that it will begin selling its Simple Truth private label brand in China, via Alibaba's Tmall platform. It will be Kroger's first venture outside the US.
Alibaba says that the arrangement will "meet Chinese consumers' growing demand for high-quality, organic food products."
Yael Cosset, Kroger's chief digital officer, released a statement saying that "e-commerce enables Kroger to quickly scale to reach new customers and markets where we don't operate physical stores, starting with China."
The
Wall Street Journal
reports that Kroger said the site will launch today "with an initial product offering that includes dietary supplements and private-label products, much of it natural and organic goods."
And, the
Journal
adds, "Kroger increasingly sees its Simple Truth line as a way to attract new customers domestically and abroad. The goods reached $2 billion in sales earlier this year, Kroger said.
"Kroger currently sells those items online in the U.S. through Vitacost.com Inc., an e-commerce site it acquired in 2014. The grocer has generated strong sales of its natural and organic products on the site, including in parts of the U.S. where it doesn't have grocery stores, Kroger said."
USA Today
writes that "Kroger is undergoing it biggest shift in strategy in two decades and has unveiled a series of online initiatives. It offers curbside pickup of groceries ordered through its own supermarket websites.
"In May, Kroger inked an exclusive U.S. deal with British online grocer Ocado to build automated warehouses to fulfill curbside and delivery orders. It also launched a beefed-up online shopping service called Kroger Ship that sends packages directly from its distribution centers via United Parcel Service Inc and FedEx Corp."
The
Journal
notes that for Alibaba, "Kroger's products could provide a leg up in the nation's fiercely competitive online grocery market. Walmart owns a 12% stake in JD.com Inc., Alibaba's biggest rival in China.
"Signing a deal with Kroger also adds to the list of U.S. merchants Alibaba has been seeking to woo over the past years as consumers there are increasingly shifting their purchases from brick and mortar stores online." It also has distribution deals with Macy's, Costco, Gap and Starbucks. Last year, the story says, "Alibaba Chairman Jack Ma traveled to Detroit … to urge small businesses to use its platforms to reach Chinese consumers hungry for U.S. brands."
KC's View:

We've noted here before Kroger's discussions with Alibaba, so this does not come as a complete surprise.

It does reflect a couple of new realities, I think.

First, Kroger knows that it does not need to have physical stores in a market to have a presence, and that is a critical insight. I can apply to China, but I also wonder if it could apply to places like New England and Florida, where it does not have stores but could have a digital impact under the right circumstances.

Second, it points to the possibility that the relationship between Kroger and Alibaba could be just the beginning of a beautiful friendship.


I wrote the other day that Albertsons, having been denied its merger with Rite Aid, ought to call Alibaba and pursue an alliance before it gets boxed out by Kroer. It may be too late.

Published on: August 15, 2018
In Montana, the
Independent Record
reports that "WinCo Foods is making progress on an 84,000-square-foot grocery store in Helena … In addition to Helena, WinCo is building a store in Billings. The two locations will be the first WinCo stores in Montana."
The story notes that "WinCo does not require a membership, but keeps down costs by not bagging groceries for customers and only accepting cash, debit, checks, WIC and EBT cards."
KC's View:

I love the WinCo model, largely because of the employee-ownership that creates a wonderful customer service culture within a price/value model.

But there's something else sort of interesting in this story. It points out that "the Helena store is expected to employ more than 140 full-time and part-time employees," but also that "there are only 500 to 600 unemployed people in Lewis and Clark County, meaning a great deal of WinCo's workforce would have to leave an existing job."

So two things are going to happen. One is that WinCo is going to drive down the unemployment level. The other is that it may raise the benchmarks for what makes an employer of choice.

Published on: August 15, 2018
The
Wall Street Journal
reports that Sears Holdings CEO Edward Lampert "has offered to buy the company's Kenmore brand for $400 million in cash."
The deal, according to the story, "is contingent on obtaining equity financing from an unnamed potential partner, according to the letter. ESL also proposed buying the home-improvement business of the Sears Home Services division for as much as $80 million … The moves are an effort by Mr. Lampert to inject Sears with cash and stave off a bankruptcy filing, while at the same time allowing the hived-off businesses to grow by distributing their products and services beyond Sears and its sister chain Kmart."
Lampert is Sears' controlling shareholder, and he has made a series of short-term loans to the company in order to keep it afloat, while all the while closing stores and claiming to have a long-term strategy for survival. The
Journal
writes that he has urged the Sears board to gauge debtholders' "appetite for a restructuring," while simultaneously working "with third parties to solicit interest in purchasing all or a portion of Sears's encumbered real estate, including the assumption of debt secured by the properties.," which would "allow for the stores' continued operation."
KC's View:

This continues to feel like rearranging deck chairs on the Titanic, except that they are moving the chairs around after the ship has hit the iceberg.

Maybe this all makes sense, but it all feels vaguely unsavory. The stores are going to collapse - this much seems inevitable - while somehow employees and creditors are going to get screwed. And Lampert, who has been on the wrong side of the competence line almost from the moment he bought the company, is going to end up with the only assets worth anything.

Published on: August 15, 2018
Fast Company
reports that Office Depot "is piloting its first-ever coworking space, neatly integrated into its Los Gatos, California, retail location. Yes, that means you can pull up to Office Depot and work alongside real office supplies. It sounds perfect for road warriors who are tired of working in their cars or, you know, anyone priced out of Staples's coworking space."
According to the story, "The coworking space comes as the company expands its Workonomy platform in a bid to be less reliant on retail revenue. In addition to the new coworking concept, Workonomy also includes services like DIY copying, printing, packing, and shipping as well as a new line of tech-support kiosks that will offer 'direct, on-demand access to Office Depot's technology experts,' and whatever it takes to survive in the current retail landscape."
Office Depot reportedly plans to expand the coworking concept to another 140 stores around the country in the coming year.
KC's View:

Perhaps it is just because the concept is new, but when I went on the Office Depot Los Gatos site, I found that it does a really lousy job of promoting this innovation - some nice pictures, but no apparent way to schedule usage time and no hint at the fees. Compare this to Staples, which is testing its concept in several Massachusetts stores and is very clear about fees and scheduling.

I don't want to be too critical, though. I'm a big fan of the coworking concept - I'm particularly intrigued by WeWork and Industrious - and I think it makes a lot of sense for office supply retailers to venture into this space as they deal with erosion in bricks-and-mortar retailing. I just think that Office Depot needs to do a better job in marketing it, and trust that they'll get better as it expands its services.

Published on: August 15, 2018
Starbucks said yesterday that it now is selling a plant-based protein beverage - the Protein Blended Cold Brew in almond and cacao flavors. The drink will be available through the autumn months, while supplies last.
USA Today
reports that "the nondairy 16-ounce drinks are made from pea and brown-rice protein … The new almond drink is made with almond milk, almond butter and 12 grams of plant-based protein and contains 270 calories, 12 grams of fat and 22 grams of sugar, according to Starbucks. The sweetness comes from what the Seattle-based chain calls the Banana Date Fruit Blend as well as coconut sugar; there's no refined sugar.
"The cacao version comes with coconut milk, cacao powder and 10 grams of plant-based protein. It has 250 calories, 9 grams of fat and 26 grams of sugar."
CEO Kevin Johnson has been quoted as saying that "plant-based beverages, plant-based proteins are a choice that many consumers are gravitating toward."
USA Today
notes that "from faux-beef burgers to infused energy bars, plant-based proteins are a growing trend in the U.S. – and not just among people who eschew eating animal proteins, such as beef, poultry and pork.
"Three out of five Americans say they want more protein in their diets, according to research firm NPD Group. Fourteen percent of U.S. consumers, or more than 43 million people, regularly use plant-based products, and 86 percent of them aren't vegans or vegetarian."
KC's View:

I note that this new drink is being positioned as being in the health-0and-wellness category, but 250-plus calories doesn't sound all that healthy to me. Then again, compared to 420 calories for a grande Caramel Frappuccino Blended Coffee, that's not so bad.

Published on: August 15, 2018
The
Financial Times
has an interesting story about shifts in the economy that are having critical repercussions, and whether public policy needs to be changed to respond to these shifts.
An excerpt:
"America's biggest companies are grabbing a swelling share of revenues across major sectors while workers see pedestrian wage growth, teeing up a vexed debate over whether public policy needs to respond.
"So-called superstar companies are becoming increasingly powerful, allowing some to widen the mark-ups they charge on products and services. As these highly profitable businesses become more dominant, workers are capturing a smaller slice of the economic pie, some analysts say, contributing to income inequality."
Indeed,
FT
writes, "Economists increasingly agree that some sectors are becoming more dominated by a few big corporate players. A standard measure of corporate concentration — the Herfindahl-Hirschman index — is up 48 per cent since 1996. There has been greater concentration in about 75 per cent of US industries in the past two decades, according to research from academics including Gustavo Grullon of Rice University … As big, highly profitable companies' power increases, there is a risk the economy may suffer."
You can read the entire analysis
here
.
Published on: August 15, 2018
• The
BBC
reports that in the UK, Sainsbury is testing a checkout-free store.
According to the story, "The Sainsbury's SmartShop app lets customers scan the contents of their trolley as they browse the aisles to reduce waiting time at the checkout. The app is already available in 68 stores, but customers in one location will now be able to pay with the app too."
The
BBC
writes that "Clodagh Moriarty, group chief digital officer for Sainsbury's, acknowledged that some customers may find the experience uncomfortable at first. But she told the BBC: 'As we've been looking at customers over the past few days, the level of discomfort dissipates as more and more people do it'."
•
9to5Mac
that Apple has filed for a new patent hinting that it is building technology that will allow its Siri voice recognition software that will actually be able to differentiate between different people, and therefore respond with far more personalized information than in the past. It would also allow the "digital assistant (to) perform tasks, including items that can only be performed just for that user."
Published on: August 15, 2018
…with brief, occasional, italicized and sometimes gratuitous commentary…
• A group of 90 grocery home delivery drivers working for Safeway.com has voted overwhelmingly to ratify their first-ever Teamster contract last night. These drivers are now full-fledged Teamsters for the first time in their careers as Safeway drivers.
According to the Teamsters announcement, "The new agreement will bring many improvements to the working conditions and lives of these drivers. Wages will increase across the board, with some of the lowest-paid drivers seeing double-digit percentage increases. The group will also finally receive affordable health care, which most did not previously have access to as they were held to part-time hours and the costs were prohibitive."
The deal was struck after a year of negotiations and, finally, a strike authorization.
• Ahold Delhaize is saying that, in addition to centralizing its various US e-commerce businesses on its Peapod platform, it also plans this year to update its Stop & Shop chain with a "fresh new format."
CEO Franz Muller has said that more details about the new Stop & Shop format will be released in November.
I've argued here for a long time that I think Stop & Shop is in desperate need of a refresh, though I concede that this may because the two stores closest to my house are two of the smallest, most depressing stores in the fleet.
Published on: August 15, 2018
• The
Minneapolis/St. Paul Business Journal
reports that Target Corp. has hired John Bauer, TJX's former executive vice president and chief logistics officer, to to be its senior vice president of global inventory management."
Published on: August 15, 2018
Responding to Michael Sansolo's column yesterday about hockey star Stan Mikita, MNB reader Joe Jurich wrote:
It is also worth noting that Stan Mikita was a "humble captain" for the Blackhawks.  Watching him as a kid, I never sensed that his achievements were about him.  He was always striving to make those around him better and to celebrate their achievements.  His smile was infectious (another thing we can all learn from him).  The fact that he had his "eyes open," looked for ways to improve things and was willing to "break molds" (wearing a helmet at a time when it was considered that only "sissies" wore them) effectively changed the future of his industry.  We need more, Stan "the Man" Mikitas!
From another reader:
Chicago native here. I'll give Mike a pass for referring to the "Black Hawks" (now it's one word, and being shortened to the "Hawks" in many instances)…
 
Other than that, thank you for the homage... and the business lesson!
Yesterday, we took note of a
Bloomberg
report that Walmart is facing the same challenge of rising costs as other retailers, and its size may not provide it with shelter from the storm. "Soaring costs for transportation and raw materials -- some related to tariffs -- have prompted" a number of manufacturers to raise their prices, the story said.
One MNB reader responded:
You nailed it on trucking costs ……..key question facing the industry is whether the big guys like Walmart,Amazon, and Costco will accept price increases and pass them on.

The supermarket retailers tend to agree to price increases, once the've seen Walmart move at store level. The Economist magazine reported last week that USA trucking wages are up nearly 10 % this year with the cost of road freight contracts surging 18 % while freight booked on spot market increased 28 %. Add in tariff's for some.

All increased costs that manufacturers will desperately try to pass on. The labor shortage and restrictive immigration policies are beginning to hit the pocketbook.
We had a story yesterday about how Kroger is suspending its use of eggs from the Mahard Egg Farm facility near Sulphur, Oklahoma, since an investigation by People for the Ethical Treatment of Animals (PETA) "found the farm was torturing and brutally killing unwanted hens. PETA posted a video on its website and on social media showing Mahard workers beating hens' heads against metal boxes and keeping them in sheds where temperatures reached 106 degrees. The workers also bludgeoned hens with a board and gassed many hens with carbon dioxide, which PETA says caused extreme pain."
My comment:
I don't think there ought to be much of a question about how to punish people who treat animals this way. It would start with metal boxes where the temperature reaches 106 degrees…
One MNB reader wrote:
I agree KC, and I've always thought that people that could hurt animals and think it's funny will at some point hurt a human being…sad.
Finally, we had a story yesterday about big retailers beginning to invest in small stores, prompting one MNB reader to write:
Makes me wonder when Wegmans will try a smaller store format? They are too smart not to, and I'm sure it's only a matter of time.