Published on: September 12, 2018
by Kate McMahon

They are the annual harbingers of fall: the onslaught of pumpkin spice products, football prognostications and Halloween pop-up shops.

This year, however, Party City is moving beyond its traditional Halloween City pop-up extensions on two fronts – by selling costumes on Amazon and creating companion Toy City shops which will stay open after the last Wonder Woman outfit is scooped up on October 31st.

I think that both are smart moves this season, particularly since the demise of Toys R Us.

Spending on Halloween costumes, candy and pumpkins rocketed to a record $9.1 billion in 2017, according to an annual survey by the National Retail Federation. Halloween is Party City's biggest selling season, with costumes representing about 5% of its annual revenue.

In addition to its 900 stores and its website, Party City typically opens about 250 Halloween City pop-ups. So why launch a pilot program on Amazon's marketplace platform and pay a commission?

Simple. With the e-commerce Goliath dominating the space and some 50% of all searches, it's impossible to beat them. More and more retailers, such as Nike, Chico's and Best Buy, have opted to join them. Or, as Party City CEO James Harrison told Bloomberg: "It's the world's largest mall. It gives us an opportunity to reach out to a large segment of the population."

It makes particular sense for Party City, which merged with wholesaler Amscan in 2005 and morphed from mere retailer to manufacturer as well. In fact, Party City Holdco now produces about 80 percent of the merchandise offered through its retail operations, and its wholesale brands such as Costumes USA are sold to other stores as private label goods.

In a statement, Harrison said the 50 Toy City shops opening next to select Halloween City stores allowed them to leverage existing pop-up capabilities in "optimal" markets and "capitalize on the category whitespace that has recently been created." That is a very genteel way of describing the deep, dark retail void since Toys R Us shuttered its 735 stores across the country due to bankruptcy.

From a practical standpoint, it makes economic sense to lease space (and there's plenty of that in malls these days) and hire workers for a four-month season instead of two, and it gives Party City an entrée into the toy business. It is also an opportunity to sell more holiday season party goods and accessories once the ghouls and goblins are packed up November 1st.

In fact, in New Jersey, four of the six Halloween City/Toy City pop-ups are in retail spaces occupied formerly occupied by Toys R Us and/or Babies R Us, according to NJ.com.

Ironically, CNBC noted that Party City's moves are reminiscent of those of Toys R Us in 2010, after KB Toys went bankrupt and shut down its stores. Toys R Us opened hundreds of pop-up shops, and some were kept open permanently.

I think this holiday season will see Amazon, Walmart and Target pull out all of the stops to capture the Toys R Us "kids" and parents market, with other brick-and-mortar stores scrambling to compete on price and delivery.

It's apparent that Party City is looking at the longer play, and engaging more millennials to shop online and post party photos on social media. Or as Harrison said in an interview: "We're looking to broaden our reach to a constituency that really isn't our core consumer at this time. Our brand awareness really resides with mom and grandma."

I'd call that pretty prescient thinking. As a mom (not grandma) who has spent countless hours shopping in the local strip mall Party City, I can't recall seeing many 20- or 30-somethings in the store. And my big birthday party/costume shopping years have both regrettably and thankfully come to a close. But I still may need to order a scarecrow or Santa online.

Comments? Send me an email at kate@mnb.grocerywebsite.com .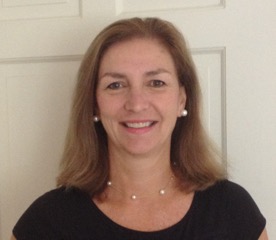 Published on: September 12, 2018
by Kevin CoupeVentureBeat
reports that a new survey from Adobe says that "almost half of all consumers in the United States will own a smart speaker — like Google Home or Amazon Echo — by the end of the year … Roughly one-third of those surveyed said they already own a speaker, and an additional 16 percent said they intend to purchase one by the end of the year."
But here are the real Eye-Openers.
A previous study by Adobe predicted that it would take until 2022 for the majority of US households to get a smart speaker.
One other thing worth noting: Adobe also says that while three-quarters of all smart speaker sales take place during the end-of-year holiday season, 45 percent of owners say they plan to buy another one for themselves during the holidays, while 23 percent say they'll buy one for someone else.
Published on: September 12, 2018
CNBC
reports that Amazon Business, a dedicated site that has been selling business supplies to corporate and institutional customers for just three years, is expected to achieve $10 billion in sales this year.
Amazon says that the site has "millions of business customers," and an analysis shows that "Amazon Business is on a faster growth trajectory than any of the company's other business units. For example, it took seven years for Amazon's consumer marketplace to go from $1 billion to $10 billion in sales, while AWS surpassed the $10 billion sales milestone only in 2016 — 10 years after its launch."
KC's View:

I cannot help but think of how the federal government, using a dated and outmoded definition of antitrust, blocked Staples' attempt to acquire Office Depot on the grounds that it would give the combined retailing entity too much competitive power … ignoring the fact that Amazon is an enormous - and still growing - factor in this sector.

Published on: September 12, 2018
Business Insider
reports that Walmart is testing a new version of an automated kiosk installation that will allow people to easily pick up grocery orders that have been placed online.
According to the story, the new version is being tested at a supercenter in Sherman, Texas. "The kiosks allow customers to pick up online grocery orders within seconds, without interacting with employees.
"Here's how it works: customers purchase and pay for groceries online, then Walmart employees pick and pack their orders and store them in bins in the 11-foot-by-127-foot kiosk, which is attached to the Sherman store.
"The kiosk has refrigerators and freezers inside that keep the groceries fresh. When customers arrive to pick up their orders, they walk up to the kiosk and scan a barcode located on the 'order ready' email from Walmart. Their groceries will appear within one minute, bagged and ready to load into their cars.
"The kiosk retrieves customers' grocery orders within a matter of seconds.
"Walmart tested its first automated grocery kiosk in Oklahoma last year. The new version is bigger and can serve five customers simultaneously."
KC's View:

I think that it would make a lot of sense for retailers with vision and a little bit of investment capital to start to develop pickup installations that also have a vending component … my feeling is that anything you can do to make your stores more convenient and differentiated is a good thing.

Published on: September 12, 2018
Reuters
reports that Tesco will unveil a new discount format next week in the UK, designed to help it blunt the impact of Aldi and Lidl, which have continued to nibble away at traditional retailers' market share there.
The first store in the mini-chain will be in Chatteris, in Cambridgeshire, eastern England, on Sept. 19. There could be as many as 60 of the new format stores - all converted from existing Tesco stores that are underperforming or seen as having greater potential if they offer deeper discounts.
KC's View:

Takes a lot of discipline to prevent the infrastructure and operational procedures that have been used in the mother chain - and that made it vulnerable to attack - from bleeding into the new entity. It can be done … but it can't just be a marketing exercise. It has to be tangible.

Published on: September 12, 2018
CNBC
reports that a new survey from Deutsche Bank suggests that 85 percent of Amazon Prime members would be willing to purchase prescription drugs from Amazon, which the bank says poses "a huge opportunity for the e-commerce behemoth."
The bank's analysis points out that "Amazon has a history of starting small, testing the market and fine-tuning the service, before launching a full-fledged commercial operation. As such, we believe it is a question of when and where — and not if — Amazon enters the healthcare space more forcefully."
KC's View:

No surprise here. I see no reason, other than regulatory, why Amazon cannot get into this business, and I see no reason why people who are thrilled with Prime wouldn't be willing to use it to get prescriptions.

BTW … didn't we have a story yesterday about at least one study predicts that Amazon Prime subscribers will more than double to 275 million in a decade?

Published on: September 12, 2018
…with brief, occasional, italicized and sometimes gratuitous commentary…
• The
Washington Post
has a story about how Jeff Bezos, founder-CEO of Amazon as well as, through a personal investment, the chairman-owner of the
Washington Post
, is bringing Amazon's board of directors to Washington, DC, for a series of meetings … though it is not expected that he will announce that the area will be the site of Amazon's much speculated-about second headquarters, dubbed HQ2.
The
Post
writes that the DC meetings appear to be the beginning of a series of high-profile area appearances for Bezos, including an interview being hosted by the Economic Club of Washington and a speech at an Air Force conference at National Harbor. (The
Post
notes that "Bezos's space company, Blue Origin, is developing a rocket capable of flying satellites to orbit, and it has said it intends to compete for lucrative Pentagon launch contracts.)
There are other reasons for Bezos to mix with the DC glitterati. The
Post
points out that Amazon Web Services "holds a $600 million contract to provide cloud computing services to the CIA," but is competing for a much larger Pentagon contract that could be worth $10 billion over the coming decade. However, frayed relations with the Trump administration could, at the very least, make getting that contract problematic.
• Amazon and Whole Foods this morning have begun delivery of natural and organic products via Prime Now in Charlotte, Las Vegas, Memphis, Nashville, New Orleans, Oklahoma City, Phoenix, Raleigh, Seattle, Tucson and expanded to additional neighborhoods in New York City, Los Angeles and Dallas/Ft. Worth.
Amazon says the service now is available in 38 cities, with plans for continued expansion across the U.S. throughout 2018.
•
MarketWatch
reports that Amazon will for the first time sell full-sized, live Christmas trees this holiday season.
The story says that the trees will begin being offered for sale in November, and will be shipped - with free two-day delivery to Amazon Prime members - in a box within 10 days of being cut down.
The story says that the online option is pricey: "A 7-foot Fraser fir from a farm in North Carolina will run about $115, the AP said. For comparison, as of 2016, the average tree nationwide cost about $75, and last year a 6- to 7-foot Fraser fir cost about $42 at Lowe's.
"But then again, you don't have to lug Amazon's tree home and get your hands covered in sap."
I'm going to get pushback from the home front on this one, but I totally want to try buying a Christmas tree from Amazon. Just for the hell of it. And if I can get it approved by Mrs. Content Guy, I will report back.
Published on: September 12, 2018
•
Inland Empire
reports that Stater Bros. is getting out of the pharmacy business, selling pharmacy records and inventory from its 22 SuperRx pharmacy locations to nearby CVS Pharmacies. The transfer is expected to be completed, with customer notified, by the end of the month.
Stater Bros. says that the space formerly given to pharmacies will be re-merchandised "to better serve the needs of customers," and CEO Pete Van Helden says that "this business decision will allow the Company to grow areas of our core food business that meet the evolving food needs and shifting grocery preferences of our customers."
• In Minnesota, the
Star Tribune
reports that Target is rolling out Prologue - a new private label women's clothing line described as "very urban and very simple," with plans to have it available in stores and online nationwide by Friday. The new line – which has a modern, minimalist and sleek look – is a continuation of the Minneapolis-based retail chain's ongoing strategy to revamp its collection of store brands on everything from housewares to fashion. Target has introduced more than a dozen house brands in the past 18 months."
Published on: September 12, 2018
Content Guy's Note: Stories in this section are, in my estimation, important and relevant to business. However, they are relegated to this slot because some MNB readers have made clear that they prefer a politics-free MNB; I can't do that because sometimes the news calls out for coverage and commentary, but at least I can make it easy for folks to skip it if they so desire.
• The
Wall Street Journal
has a story this morning about how a number of business segments - "from California apple growers to Maine lobstermen" - are forging an alliance that they hope will persuade the Trump administration that tariffs are a bad idea.
According to the story, "On Wednesday, organizations representing thousands of companies in industries including retailing, toy manufacturing, farming and technology plan to announce they are cooperating on a lobbying campaign called Tariffs Hurt the Heartland to oppose tariffs on imports.
"It is the latest sign that businesses are ratcheting up lobbying against tariffs that the Trump administration has imposed, or is considering, as Mr. Trump says he will defend American manufacturing jobs."
The
Journal
notes that "not all industry groups oppose Mr. Trump's tariffs. The National Cattlemen's Beef Association, which represents U.S. ranchers and beef producers, backs the president's tough trade stance … And some industries benefit from import duties. Domestic steel companies support Mr. Trump's tariffs on foreign steel, which have boosted prices and profits.
"But most trade-focused lobbying this year has been against tariffs. When the Office of the U.S. Trade Representative took testimony on proposed tariffs in August, a majority of the industry representatives who participated said tariffs would hurt their businesses."
KC's View:

Good luck.

It does not strike me as partisan in any way to suggest that the Trump administration seems completely dug in on the advantages of tariffs. The question - and this is way over my pay grade - is whether what the administration really is digging is a grave that will hurt the economy in the long term.

Published on: September 12, 2018
We had a story the other day about how rage rooms - places where people can p[ay to smash stuff in order to get out their frustrations - have become popular, prompting one MN reader to write:
Funny…made me remember … decades ago i managed retail stores, and the salespeople sometimes got frustrated with jerky customers. I had a large refrigerator sized box in my office that was cut down to waist height and I would regularly stop at garage sales and pick up old plates. If things were really bad I'd invite you in my office to throw a few plates into the box with force for some serious break-age and vent-age.

Guess I was ahead of my time?
Guess so.
From another reader:
I think the guy who decided to threaten the UBER driver in FL recently (before being fatally shot by the same UBER driver in standing his ground) might have benefited from a rage room.
Maybe. On the other hand, it is amazing what passes for "civilized society" these days.
MNB reader Kevin T. Duffy wrote:
That's awesome.  They should name the rooms for people who have a history of destroying hotel rooms.  Suggestions include the Keith Moon Room (more of a suite), The Joe Walsh Room, The Small Faces Room, The 1998 US Olympic Hockey Team Room…
And, from another, a different perspective:
I took a social psychology class in college where we learned that venting out your anger like this is not healthy. Sure, it feels good in the moment, but it is essentially "practicing" aggression, making you more likely to be aggressive in the future. Plus, it is teaching adults and children alike that being violent is okay. It is much better to cope by calming yourself down (meditating, for example). That lesson has really stuck with me, and I think of it every time I hear about people that need to "get out their anger" like this. So hopefully someone will take that lesson to heart!

Aside from all that, what are they going to do about the risk of people getting hurt? They could accidentally hit themselves with the weapon, or more likely get cut by the shrapnel. Just seems like a bad idea all around.
Regarding yesterday's mention of the death of Phil Straniero, MNB reader Brian Hart wrote:
I was so sorry to hear of Phil's passing and had the privilege of working with Phil for over 20 years at Kellogg's. Then after his retirement from Kellogg's,  I would typically teach one of his WMU classes each semester as RFID was becoming news worthy and then not so news worthy in the CPG industry. For what ever reason, Phil took me under his wing in my early sales career and then my later HQ career, serving as a trusted mentor. There is no doubt Phil made a significant impact on me and my career. One thing I remember about Phil is his always keeping me up to date on his boys, where they were, what they were doing how their respective families were growing. He was very proud of them and it showed!

Phil studied Aerospace in college but somehow ended up at Kellogg's. He had a unique way with math and justifying his calculations. We would fondly refer to it a "Phil Math". No one understood, but we all believed it.

P.S. Based on my once a semester outings to teach Phil's class I can see why you would love your summer adjunctivity at Portland State.  I always felt so invigorated and hopeful for our future each time I was able to lead a class!
MNB reader Frank Fay wrote:
Nice thoughts on Phil, I awoke to this on LinkedIn this morning and was surprised saddened by his passing.  Phil was a great co-worker at Kellogg; always gave a straight answer and was also a generous mentor to me as he helped me to learn the ropes of the classroom and to sharing at the college level.  His friends and colleagues will miss him, as will his students of life!
Published on: September 12, 2018
The Boston Red Sox last night, with a 7-2 win over the Toronto Blue Jays, clinched a 2018 playoff appearance for the third straight year. It was the Sox' 99th win of the year - the
Boston Globe
notes that the "99 wins are tied with the 1978 team for the most in a regular season by the franchise since 1946."
And they're not done.