Published on: September 26, 2018
by Kate McMahon

When I first heard mention of the Federal Emergency Management Agency (FEMA) utilizing the 'Waffle House Index" to track the severity of Hurricane Florence, I thought the morning news show was playing a clip from a late-night standup comic. And one in bad taste, at that.

I was wrong. The Waffle House Index is for real. FEMA officials created the term during the catastrophic 2011 Joplin tornado. As the devastated Missouri community dug out from the deadly destruction, the town's two Waffle House restaurants remained open.

The measure is based on Waffle House's reputation for keeping its other 2,100, 24-hour locations open during severe weather events such as hurricanes, tropical storms and tornadoes.

The color-coded metric is straight-forward:

• A green index means the Waffle House is open and offering a full menu.

• A yellow index means a Waffle House is open but offering a pre-determined limited menu.

• A red index means the restaurant has been forced to close.

The mapped index is initially used to determine how hard a community or region has been hit. Equally importantly, FEMA has said it indicates when the residents and local economies will begin to recover.

I realize this determination is only applicable in Waffle House territory, primarily in the South, but there are still two business take-aways applicable anywhere: the importance of preparedness and community.

Risk preparedness experts have commended four major chains in the storm-prone South for their risk management and disaster preparedness protocols: Waffle House, Walmart, Home Depot and Lowe's.

Such supply-and-demand preparedness is particularly crucial for Home Depot and Lowe's, and to a lesser degree, Walmart. Businesses and homeowners begin to stock up and in many cases board-up based on early forecasts, and rely on these stores for immediate post-storm recovery and rebuilding needs.

The crisis management squad at the Waffle House Storm Center readies for treacherous weather by trucking in extra food and supplies and leased generators, and dispatching management and employee teams from other areas, ready to bunk in nearby accommodations for the duration.

In a CNBC interview as Florence was bearing down on the Carolinas, Waffle House CEO Walt Ehmer said the chain took its responsibility to the communities it serves, and to the first responders on the scene, very seriously.

"It's an obligation and a huge part of our culture to be there 24 hours every day," he said. "The one thing we feel like we can do is be open to provide a friendly smile, a good, hot meal, and help people realize that everything's going to be back to normal soon."

No joke … even though the existence of a Waffle House Index is ripe for comedians. Back in 2o11, Stephen Colbert - then hosting 'The Colbert Report" on Comedy Central - said that "it is no accident Waffle House has become FEMA's syrup-smothered canary in a coal mine," which, he then cracked, is "also available on the menu."

But connecting to the community and surviving even the worst of disasters is serious stuff. And one thing you can say about Waffle House is that when it comes to living up to its self-imposed responsibilities, it never seems to waffle.


Comments? Send me an email at kate@mnb.grocerywebsite.com .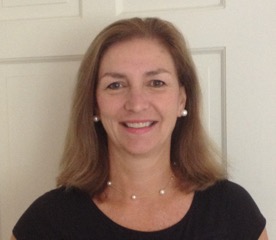 Published on: September 26, 2018
by Kevin Coupe
The
New York Times
has a story about how organized labor essentially is trying to stand up against the inevitable march of time and progress - fighting back via job actions against hotel chains that are embracing technology that may result in some workers being out of work.
Marriott employees, for example, have authorized their union, Unite Here, to call a strike at "dozens of locations from Waikiki to Boston and San Diego to Detroit. Alongside the usual demands for higher wages and better workplace safety, the union is bringing another issue to the table, asking for procedures to protect workers affected by new technologies and the innovations they spur."
The story notes that "with advances in machine learning and other innovations in information technology, many service jobs are now potentially in jeopardy. Compared with manufacturing, the investment needed to automate some tasks in the hotel sector — like front desk or concierge services — is likely to be relatively low."
The
Times
also points out that management and labor are making similar statements about technology. Management often says that technology is not being used to eliminate jobs, but rather to enable them to reassign people who can focus on a more personalized hotel stay; unions say they don't want to stop technology, but rather want to be partners in how it is deployed.
History, the
Times
writes, suggests that "the most powerful motivation to deploy new technologies has been the opportunity to reduce labor costs. From 1993 to 2007," one study says, "each new robot cut 5.6 jobs and reduced wages by 0.5 percent." And, "as technology gets better and cheaper, there are lots of new tasks it could take over."
So the unions may have something to worry about.
The
Times
points out that this all seems similar top when the International Brotherhood of Teamsters "squared off for contract negotiations with United Parcel Service this year, the union put a bold proposition on the table: to prohibit using drones or autonomous vehicles to deliver packages. But in September, when the union sent the agreement to members for a ratification vote, there was no such provision."
My take? Organized labor has a lot to be worried about, but the wrong approach is to try to hold back the tide. It just doesn't work, and it creates the image of an institution out of touch with reality.
It strikes me as entirely fair to point out that most businesses use technological advances as a way to reduce labor costs; that's certainly what happened in many cases when supermarkets adopted self-checkout systems, and it is going to happen with checkout-free stores.
It isn't just about cutting labor costs. The fact is that it is hard to find good people these days, and so finding a technology solution to this shortage makes enormous sense.
But I do think it would behoove both management and labor to find a way to work together to find a way in which this can be a win-win, at least as much as possible. Most hotel patrons, I suspect, don't want to only deal with robots when staying at a hotel. At the same time, somebody has to keep the robots working and programmed, and give a face to the business.
There's a way through this, though the road almost certainly will be bumpy. Gotta keep your Eyes Open to navigate it, though.
Published on: September 26, 2018
USA Today
reports that Kroger no longer is using the brand name "ClickList" to describe its grocery click-and-collect service. Three years after it launched the service using that name, Kroger now will call the service - wait for it - "Kroger Grocery Pickup."
According to the story, "The service is available at more than 1,000 stores nationwide – more than one-third of Kroger's stores, which include Kroger, Fred Meyer, Harris Teeter, Ralphs and other grocery chains in 35 states.
"Kroger said it changed the name to eliminate any potential confusion. It comes amid a broadening push in 2018 in which the nation's largest supermarket chain has unveiled a raft of new digital services and initiatives to compete with Amazon."
In a statement, Kroger says that "moving forward, we are being more descriptive of the service to help our customers better understand our offerings: You will now see Pickup, Delivery and Ship as the methods to receive your grocery orders."
KC's View:

Simplification is good, though I wonder if this also means that Kroger will be reducing the different ways in which it will be delivering products in the different markets that it serves. I just hope that they take greater ownership, and find a way to get out of the Instacart partnership, which I don't think serves its long-term best interests.

Published on: September 26, 2018
Amazon is getting into the home building business, almost certainly with an eye toward equipping those houses with the smart home technologies it has been developing.
Some estimates are that the smart home industry is expected to exceed $50 billion in just the next four years.
CNBC
reports that Amazon's Alexa Fund has invested in Plant Prefab, described as "a Southern California company that says it uses sustainable construction processes and materials to build prefabricated custom single- and multifamily houses. The start-up is aiming to use automation to build homes faster and bring down costs."
The story goes on to say that this "a new market for Amazon and the Alexa Fund, which typically backs start-ups focused on voice technology. The investment comes less than a week after Amazon launched more than a dozen Alexa-powered smart home devices, including a microwave oven and an amplifier that can be controlled by the Alexa voice assistant. Earlier this year, Amazon acquired the smart doorbell maker Ring, and the company is also reportedly working on a secretive home robot."
KC's View:

Very smart. I wonder how long it will be before we can start buying prefab houses, fully equipped with smart home technologies, via Amazon Prime.

Not that long, I'd guess.

Published on: September 26, 2018
Dunkin' Brands said yesterday that its Dunkin' Donuts chain is being renamed, simply, "Dunkin'."
CNBC
reports that "the switch to just 'Dunkin' will begin in January. The restaurant has used 'Dunkin'' in its tagline 'America Runs on Dunkin',' since 2006 and found that customers reacted positively to the shortened name … A new Dunkin' logo will be featured on the exterior and interior signage at all new and remodeled restaurants in the U.S. and eventually internationally."
The
CNBC
story says that "growing competition in the coffee and breakfast space has pressured Dunkin' into making itself known for more than just its doughnuts. Dunkin's strategy … includes slimming down its menu, increasing speed and convenience and focusing more on its beverages than its food.
"Currently, beverages account for about 60 percent of Dunkin's sales."
KC's View:

I'm not sure that this is going to be a big deal for most people. Hell, most people I know use "Dunkin'" as shorthand anyway.

I do think that Dunkin' began to lose its way when it stopped making the doughnut with a handle that actually encouraged people to dunk it in their coffee. I've never quite gotten over that.

Published on: September 26, 2018
Business Insider
reports that American Express has created a new service for its Platinum Card customers - allowing them "to book reservations at thousands of restaurants from their mobile phone," similar to how the popular app OpenTable works.
The move "builds on recent efforts by the card company to bolster its premium dining options for the high-end customers that have long been American Express' bread and butter."
According to the story, "The service will cover a broad range of restaurants, including access to exclusive tables at Michelin-starred spots Amex partners with like Hakkasan.
"The reservation service launches in the UK for customers at the end of September, and it will roll out to the US and other regions over the course of 2019."
KC's View:

It is smart to find new and better ways to serve one's best customers, which is what this seems to be. And I think every business ought to make asking and answering this question - "what can we do today to be more relevant and resonant to our best customers?" - an everyday priority.

Published on: September 26, 2018
Forbes
has a piece about how drug store chain Rite Aid, which recently called off its acquisition by Albertsons because of investor pressure, now is facing new pressures "to develop a strategy that includes a partner, particularly as rivals gain market share through their own acquisitions."
The reason is simple: virtually every other major player in the category is developing scale through acquisitions and innovations, and Rite Aid runs the risk of being left behind. "As a consequence," Scott Moses, managing director and head of food retail and restaurants investment banking at PJ Solomon, tells
Forbes
, "there will likely be more horizontal and vertical consolidation than had been seriously considered in the past.  Smaller operators with a higher cost of capital are struggling to compete in this arms race."
You can read the entire story
here
.
KC's View:

I have a policy - I pretty much always agree with Scott Moses about this stuff. He's smarter than I am, and he's almost always right.

Published on: September 26, 2018
Reuters
reports that "the Conference Board said its consumer confidence index increased to a reading of 138.4 this month from an upwardly revised 134.7 in August. That was the best reading since September 2000 and the index is not too far from an all-time high of 144.7 reached that year."
The surge, the story suggests, came despite the fact that "Washington on Monday slapped tariffs on $200 billion worth of Chinese goods, with Beijing retaliating with duties on $60 billion worth of U.S. products. The United States and China had already imposed tariffs on $50 billion worth of each other's goods.
"For now, consumers appear to be shrugging off the trade tensions. Households were this month upbeat about business conditions over the next six months, with many planning purchases of household appliances, motor vehicles and houses."
Published on: September 26, 2018
•
NBC News
in St. Louis reports that "Schnucks is holding hiring fairs this week, and it's looking to fill about 1,000 open positions" in Illinois and Missouri.
According to the piece, "Schnucks is looking to fully staff its 69 existing stores along with the 19 former Shop 'n Save stores that were recently bought.
"More than 600 Shop 'n Save employees already have accepted positions with Schnucks, the grocer said, and more are expected to accept offers in the coming days. Even so, Schnucks believes it will need to hire an additional 1,000 workers."
•
Reuters
reports that "Canadian food retailer Empire Co Ltd said on Monday it would acquire privately held grocer Farm Boy Inc for an enterprise value of C$800 million ($618 million US) to increase its presence in Ontario." Farm Boy, the story notes, "specializes in 'farm-to-table' wholesale," and is expected by Empire to be "a growth vehicle in urban and suburban markets."
•
USA Today
reports that Inspire Brands, which owns Arby's and last year acquired Buffalo Wild Wings, now will acquire the Sonic drive-in burger chain for $2.3 billion.
Published on: September 26, 2018
Got the following email from MNB reader John Rand about Walmart's new requirement that suppliers of fresh, leafy greens must use real-time, end-to-end traceability of products back to the farm using a digital ledger system known as blockchain:
Walmart has taken a position on traceability – good for them. It has been obvious for many years that an unimpeachable tracing system would improve product safety, preserve trust in the food supply, and probably save lives, or at least minimize outbreaks of food contamination.  The recent lettuce outbreaks are nothing new, sadly. We didn't have blockchain technology in place, but the awareness of the value of a system of some kind goes back a long ways (can you say Mad Cow disease? Remember the Great Peanut Butter disaster just a few years ago?).
 
What has always disturbed me was the efforts of many manufacturing and supply companies, particularly through strenuous lobbying efforts, to prevent such systems coming into being under a consistent national program. Many companies and trade organizations claimed they didn't want regulation, and preferred the risk. Remember the debate over Country of Origin labeling? And of course, the real risk was not to their operational profits,  it was to everyone.

It has always been clear to me that retailers, sooner or later, would take lead on this. No matter where it comes from or what the source of the problem  – either because of natural contamination, processing issues, packaging failure, it really doesn't matter -  it is the retailer who is in the shopper's sights when someone gets sick or has a negative reaction to a food product, whether grown, raised, or manufactured. The retailer is the most exposed.

Now of course companies will complain that different retailers will mandate different, possibly unique programs and systems, and there will be complaints about the cost of compliance,  with multiple industry players calling for standards. That is, of course, what they would have gotten if they had supported rational national standards in the first place, through the  various agencies such as the FDA and the USDA .
Regarding the new corporate staff cutbacks and reorganization announced by Starbucks CEO Kevin Johnson, MNB reader Dan Jones wrote:
Howard Schultz left Starbucks (again) because he knew these changes were necessary.  He did not want to finish his career, so he left it to Kevin Johnson.  This is not a radical change, this is needed work that I am sure Schultz recognized, but did not want to execute. Getting smaller and letting people go is not high on the fun index.
Also hard to make that the end point of a business career as you're considering the launching of a political career.
Responding to Michael Sansolo's column this week, MNB reader Rich Barle wrote:
Nice article re: the Browns and the Bud Light promo.  Born and raised in Cleveland, it's been a tough run, but Cleveland is back for SOO many more reasons than the Rock Hall of Fame.

Major investments in downtown over the years has made it a hot place to live and party.  Cleveland State University has expanded exponentially creating massive developments/ housing in that area.  Playhouse Square with the new Chandelier and 4 or 5 theatres is beautiful and popular, the Heinen's grocery store at 9th & Euclid in an old bank building is breathtaking and a must see, E 4th St entertainment, Public Square renovation, a MASSIVE overhaul of the flats (East & West banks), combining work, live, industrial in a unique way on the river, upgrades to the waterfront are numerous, W.25th St with Great Lakes Brewing, the West Side Market (over 100 yrs old), and too many restaurants to mention, world renowned Cleveland Clinic, University Hospitals,  neighborhoods in Tremont, Gordan Square, and this list goes on.

Most importantly, affordable housing throughout the city and good mid-west people with solid values and their feet planted on the ground.

Come and visit, you'll likely want to stay longer.