Published on: December 5, 2018
by Kate McMahon

Mishmash (noun): A confused mess; hodgepodge, jumble.

I eagerly headed down to New York's trendy SoHo neighborhood last week hoping the new Amazon 4-Star Store would yield timely insights into American consumers' wish list for this holiday season – and also be an entertaining shopping adventure.

Amazon has promised that the innovative 4,000-square foot space would feature products that are top sellers, have a customer rating of four stars and above, or are new and trending on the e-commerce giant's website.

The official opening announcement put it this way:"Amazon 4-star's selection is a direct reflection of our customers—what they're buying and what they're loving." And so, I was anticipating a curated, hip "shopping cart" in real time in a brick-and-mortar store.

Alas, I instead found the retail definition of a mishmash and a corporate full-court press promoting Amazon's voice-activated digital assistant, Alexa.

The first display greeting customers trumpeted Amazon's Most-Wished-For items, which included a Levoit Air Purifier ($89.99), the spy board game Codenames ($14.89), an Echo Dot ($29.99), the book "The Subtle Art of Not Giving a F***" ($14.99) and a Lego Ideas Ship in a Bottle set for adults ($69.99).

Most Wished-For? Really? I was decidedly underwhelmed by the odd assortment of items haphazardly arranged on the table. I was also overwhelmed by the sheer number of Alexa-enabled or activated devices at every turn: the Echo, the Dot, the Spot, the Show, the iRobot room cleaner, the FireTV stick, and the Smart Home Monitoring system.

Undeterred, I then made my move toward the Trending Around NYC section, since Amazon vowed to spotlight what savvy New Yorkers wanted, compared to the denizens of Berkeley, CA and suburban Denver, home to the two other Amazon 4-Star Stores that opened this fall.

Another head-scratcher. The trending items were a 19-ounce tub of CeraVe moisturizing cream ($15.06), a Lego 24-gift advent calendar ($29.99), a First Alert smoke and carbon monoxide alarm ($44.97), a Revlon hair dryer ($49.99) and the book Bad Blood: Secrets and Lies in a Silicon Valley Startup ($12.81).

Again - really?

As a consumer, I wouldn't bother to take the subway to Spring Street to return to the store in its current incarnation. It combines the minimal décor of a pop-up store (although Amazon has said it is permanent) and the charm of a Costco. The harried staff was friendly but too busy to answer queries.

However, as columnist who follows retail, I am intrigued to see what is next for the 4-Star stores and their future role in the Amazon ecosystem. Amazon's physical retail footprint now includes Amazon Books bookstores, Amazon Go convenience stores, Amazon PopUp kiosks in malls, AmazonFresh Pickup location, and of course, the 460 Whole Foods supermarkets across the country.

The 4-Star stores do offer two distinct advantages for Amazon. The first in the opportunity for consumers to try Amazon-brand electronics in person and to constantly promote the omnipresent Alexa. The second is to plug Amazon's Prime membership service through fluctuating digital price tags alongside each product which show the Prime price and the list price.Non-prime members can sign up for a free 30-day trial and receive the price right away.

I think it's safe bet Amazon will learn critical lessons from this launch, and the next generation of 4-Star Stores will not earn the mishmash soubriquet. But this one? I give it two stars.

Comments? Send me an email at kate@mnb.grocerywebsite.com .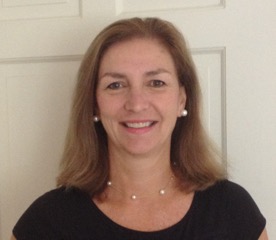 Published on: December 5, 2018
by Kevin Coupe
We write and talk a lot here about how many malls in the US have become distressed real estate, victims of changing consumer behavior and the inevitability of progress, however you want to define it.
But I found it interesting to read a story in the
Dallas Morning News
about the Southwest Center Mall in that city, which has been suffering through hard times recently, losing tenants and customers in equal measure.
That's not where you'd normally find a new Starbucks … the coffee company generally likes to open stores where the people are. But, the
News
writes, the Starbucks there actually is part of a revitalization project, "one of a dozen locations - community stores, as the company describes them - that hire and train young people from underserved neighborhoods around them. It's also meant to be a catalyst for the mall's comeback."
In Dallas, the program is facilitated by a local nonprofit, Generation, which "has partnered with Starbucks to use in-store training space to provide career path counseling classes for people ages 16 to 29." It is providing transportation for people who need it, and even financial incentives: "The store's mission is to become a community gathering spot used by other businesses, schools and neighborhood groups. And it's intended to inspire other investments."
It sounds like an impressive and Eye-Opening initiative, and worth drawing attention to here … a reflection of how business can endeavor to make a difference that goes beyond the bottom line. It isn't easy to revitalize distressed real estate, nor to provide opportunities to people who may not have had them before because they were born in the wrong zip code, or have the wrong ethnicity or color or gender. I'm glad - but not really surprised - that Starbucks is trying to do something that is hard … because, as they say in
A League of Their Own
, it is the hard that makes it worth doing.
Published on: December 5, 2018
Kroger is expanding an existing relationship with Walgreen - customers already can order groceries from Kroger online and then pick them up at a Walgreen drugstore - and testing a concept called Kroger Express at 13 Walgreen stores in northern Kentucky.
According to the
Cincinnati Business Courier
, "Kroger Express consists of 2,300 products, many of which are Kroger store brands. The items have been selected using Kroger's customer data and insights from its 84.51 data analytics unit. Kroger Express products include Home Chef meal kits, national products and Kroger's store-branded products such as Simple Truth, the nation's largest natural and organic brand. It also includes dairy, meat, produce and frozen food products."
If the test is successful, the story says, "Kroger could gain distribution nationwide through Walgreens' nearly 10,000 stores in all 50 states. Kroger has 2,800 supermarkets in 35 states."
The
Wall Street Journal
writes that "like most traditional retailers, Kroger and Walgreens are also racing to reach new customers and reshape their businesses to account for the rise of e-commerce. Amazon.com Inc.'s purchase of Whole Foods and its $1 billion bid in June for online pharmacy PillPack Inc. have raised pressure on supermarkets and pharmacies to change their businesses."
The
Courier
notes that "Kroger also has added Home Chef Express meal kit products at 65 Walgreens stores in the Chicago area as of today."
KC's View:

This is a brilliant idea - and, ironically, sort of what Albertsons seemed to have in mind when it wanted to acquire Rite Aid.

It also draws a competitive line for other retailers. In New York and New England, for example, where Kroger doesn't have stores, it sounds like it actually will have a presence in fairly short order. Which makes me wonder if it could build on the stores-within-stores offering at Walgreen to develop an online-only business in New York and New England that could be extremely competitive, all without the kind of acquisition that might've been necessary to get a presence here. If that happens, it creates pressure on companies like Ahold Delhaize, Price Chopper, ShopRite and even Wegmans to develop a competitive response.

These are the kinds of moves that retailers have to make if they're going to keep customers engaged and competitors off-balance.

Published on: December 5, 2018
Business Insider
reports that Walmart employees now will be able to access a mobile application that will allow them to help customers place online orders while in the store.
According to the story, "If shoppers can't find what they're looking for in one of Walmart's stores, employees with the app installed on their in-store touchscreen devices can offer to help the shopper place an order for any item shipped and sold by Walmart online … It's another example of how Walmart is leveraging its stores to take on Amazon and eliminate the difference between online and offline shopping."
The story says that customers can have the orders delivered to their homes or offices, or can pick them up at the store. After placing the order, they are given a ticket (via text, email or on paper) that allows them to pay for the purchase at checkout. While the system only works or items stocked by Walmart, the company says it plans to expand it so third-party retailers also can participate.
KC's View:

Yet another example of how Walmart is endeavoring to be a customer-centric retailer, finding ways where it can take advantage of where it is different from other retailers.

Smart move.

Published on: December 5, 2018
The
Wall Street Journal
reports that a task force led by the US Department of the Treasury and created earlier this year at the behest of President Donald Trump "is proposing that the U.S. Postal Service charge more for certain package deliveries, going after Amazon.com Inc. and other online retailers that President Trump has said benefit at the post office's expense."
According to the story, "It said the agency should be able to charge market-based prices for mail and package items that aren't deemed essential services." And, the task force concluded that the Postal Service "hasn't priced package deliveries with profitability in mind … The report concludes that the Postal Service isn't correctly assessing the costs it incurs in delivering packages for companies like Amazon because it hasn't sufficiently updated its formula to reflect the rapid rise in package volumes and the decline in mail volumes.
The USPS has maintained that "it doesn't lose money on its shipping contracts, pointing to annual regulatory reviews that show the agency more than covers its costs, as required by regulations." In fact, it has been pointed out that package deliveries is the one area of the post office's business that actually is growing. And, the story points out, "the Postal Service is already planning to hit Amazon, FedEx and UPS with significant price increases. The agency has received approval to raise prices on its Parcel Select service between 9.3% and 12.3%, starting early next year. Under that service, large shippers sort packages themselves and deposit them directly into the Postal Service for home delivery."
The
Journal
notes that "Mr. Trump has often claimed on Twitter that the Postal Service has given a sweetheart arrangement to Amazon, which he blames for unfairly hurting bricks-and-mortar retailing. Mr. Trump also has clashed with Amazon founder Jeff Bezos over coverage of his administration in the Washington Post, which is owned by Mr. Bezos."
The
Journal
also offers some context for the recommendation:
"Higher rates on package services would hit Amazon, which Morgan Stanley estimates relies on the Postal Service to deliver up to 45% of its packages. Analysts have estimated it's cheaper for Amazon to use the Postal Service than traditional carriers such as FedEx Corp. and United Parcel Service Inc., because the online retailer primarily injects sorted packages into the Postal Service network, paying for only the last leg of delivery.
"FedEx and UPS would also be subject to the higher rates, as they often use the Postal Service for last-mile delivery. The two carriers would likely offset higher costs by passing them on to large shippers, including retailers such as Target Corp. and Walmart Inc. The Postal Service's parcel rates have long been viewed as a floor for shipping rates. Analysts view higher rates ultimately as beneficial to the carriers.
"The Package Coalition, a group that includes Amazon, the National Retail Federation and several big direct-mail firms, said in a statement it was concerned that the task force's recommendations would harm consumers, large and small businesses, and rural communities 'by raising prices and depriving Americans of affordable delivery services'."
KC's View:

If this is a fact-based study based on real numbers and featuring reality-based conclusions, then I have no problem with the idea that postal rates on packages should be increased. However, there clearly are some disagreements with the premise and conclusion (though, to be fair to the Trump administration, I'm not sure the USPS is the best judge of successful business models).

I worry that Treasury may just be evaluating dollars and cents, and not putting its conclusions into a broader social and cultural context. I think one has to remember that the US Postal Service is just that - a service that is designed, however imperfectly, residents of the country. And there are a lot of things that could be adjusted at the USPS, like unreasonable accounting procedures for its pension commitments, that would change the numbers.

I worry a bit that the mentality suggesting these changes is the same one that would argue that e-commerce is "unfairly hurting bricks-and-mortar retailing." It certainly is hurting traditional retail, but there's nothing unfair about it. It is called competition.

Published on: December 5, 2018
Cardtronics' 2018 Health of Cash Study has been released, and it concludes that US consumers:
• "Want to preserve the right to choose the payment method that best fits their situation."
• "Often choose cash, a payment form that carries certain intrinsic benefits beyond the value on the notes themselves."
• "92 percent of consumers crave choice in how they pay, and two-thirds do not like stores or restaurants to limit cash acceptance."
• "73 percent of consumers use cash regularly despite an increase in the number of digital payment apps and mobile payment solutions vying for attention."
• "94 percent of consumers said they are likely to use cash in the next six months."
• "New digital payment options are not significantly shifting U.S. consumers' payment behavior - mobile and app-based payments are primarily shifting form factors, from card to phone, without significantly impacting cash payments."
• "Seven in 10 people prefer to use cash to pay back a friend and 65 percent prefer to receive cash from a friend when owed money despite the rise of mobile P2P payment options, which has increased in use but still lag cash in reported use and preference."
• "81 percent of digital users, and 84 percent of all respondents, try to keep cash on hand always."
• "Two-thirds believe laws and ordinances should restrict retailers and restaurants from rejecting cash payments."
KC's View:

This is contrary to a story that we had a few days ago in which it was pointed out that some retailers and restaurants have decided not to accept cash, and that, while it is not dead, cash is likely to have a dwindling presence in American life.

I think both stories probably are accurate. People like it and want to have it, but may not realize the degree to which they don't use it anymore.

Published on: December 5, 2018
The
New York Times
has a story about a digital divide between urban and rural America, as well as a divide between the Federal Communications Commission (FCC) and Microsoft about how serious this chasm is.
"A new study by Microsoft researchers," the
Times
writes, "casts a light on the actual use of high-speed internet across the country, and the picture it presents is very different from the F.C.C. numbers … Over all, Microsoft concluded that 162.8 million people do not use the internet at broadband speeds, while the F.C.C. says broadband is not available to 24.7 million Americans. The discrepancy is particularly stark in rural areas."
The
Times
goes on: "Fast internet service is crucial to the modern economy, and closing the digital divide is seen as a step toward shrinking the persistent gaps in economic opportunity, educational achievement and health outcomes in America. In some areas with spotty or no service, children do their homework in Wi-Fi-equipped buses or fast-food restaurants, small businesses drive to internet hot spots to send sales pitches and medical records are transported by hand on thumb-drive memory sticks.
"Accurate measurements on the reach of broadband matter because the government's statistics are used to guide policy and channel federal funding for underserved areas."
You can read the entire analysis
here
.
KC's View:

If we are really to be a country of equal opportunity, then we have to be land of equal access to this kind of digital infrastructure. In a 21st century global economy, that is as important as efficient airports, bridges that don't fall down, and pothole free roads.

Published on: December 5, 2018
• The
Toronto Star
reports that "Uber is hiring a head of grocery product in Toronto, a sign that the company may be eyeing moves to disrupt the supermarket industry.
"The U.S.-based technology giant says in a LinkedIn job posting that the role will help the company define and build 'a brand new product offering, which will fundamentally evolve how people purchase their groceries'."
The
Star
says that "the posting says the successful candidate will work with a newly-formed team based in Toronto.
"Uber has used the city as its test bed for food-related innovation before, launching Uber Eats there in 2015."
Published on: December 5, 2018
…with brief, occasional, italicized and sometimes gratuitous commentary…
• The
Indianapolis Star
reports that Giant Eagle has finalized its deal to acquire Ricker Oil, which operates 56 c-stores in Indiana. Terms of the deal have not been disclosed.
The story says that "there has been no mention of Ricker's stores being rebranded as GetGo stores (owned by Giant Eagle). When merger talks were revealed earlier this year, officials said there were no plans to alter either store's  look until after the acquisition is complete."
The
Star
also reports that "the agreement also includes Ricker Oil's wholesale fuels distribution business of approximately 80 branded supply accounts located in Indiana, Illinois and Kentucky."
•
USA Today
reports on the expansion of the "massive ground beef recall initiated in October by the nation's largest beef processor – JBS USA … The U.S. Department of Agriculture says an additional 5.1 million-plus pounds has been recalled beyond the 6.9 million pounds recalled two months ago for risk of contamination with salmonella newport, a strain of the bacteria that is a common cause of food poisoning."
According to the story, "Among the hundreds of products on the list are ground beef sold at Sam's Club stores in more than two dozen states and Walmart stores in Arizona, Colorado, New Mexico, Nevada and Texas. Some products were packaged with the brand names Kroger, Cedar River Farms Natural Beef and Gourmet Burger."
• Lund Food Holdings, owner of the Lunds & Byerly's chain of 27 stores, has signed a deal to build a new store in Apple Valley, Minnesota, just south of downtown Minneapolis-St. Paul.
The store is expected to be opened in 2021 and, the company says, will be "part of a more than 400-acre area that will feature a significant amount of housing, office and retail development in the coming years."
Normally, I wouldn't mention a company planning a store several years out. But at a time when there is enormous competition out there, it always is worth pointing out when an independent retailer continues to grow and succeed. Lunds & Byerly's does so by consistently and persistently differentiating itself in the marketplace, offering a shopping experience that is relevant and resonant. And so, I'm mentioning it.
Published on: December 5, 2018
Tomorrow afternoon I'll be moderating a panel discussion in Cambridge, Massachusetts, at the Venture Cafe Kendall … the subject is Supply Chain, and "Innovating From Raw Materials to Store Shelves."
Here's a
link
to event information … and if you're in the area, I hope you'll stop by.
The event also will be streamed live, which you can see
here
.
Published on: December 5, 2018
Yesterday we took note of a
Bloomberg
report that Walmart "is rolling out 360 autonomous floor-scrubbing robots in some of its stores in the U.S. by the end of the January, it said in a joint statement with Brain Corp., which makes the machines. The autonomous janitors can clean floors on their own even when customers are around." The story noted that the robots, "which look like a cross between a miniature Zamboni and a motorized wheel chair, already scrub floors at airports in Seattle, San Diego, Boston and Miami."
Unsurprisingly, labor forces criticized the move.
My comment:
I'm sympathetic to the labor argument, except that it is almost a certainty that Walmart is having trouble hiring enough workers … because almost everybody is having trouble hiring enough workers.

Of course, at some point there were will be an economic downturn. Workers will be plentiful. It'll be a buyers' market once again. And those same robots will be scrubbing the floors.
MNB reader Howard Schneider wrote:
It's amazing how an anti-immigrant policy/atmosphere, plus a roaring economy = a tight labor market. When it's hard to find workers, companies will increasingly find non-human ways to fill their labor needs. Keeping folks out "to protect American jobs" will ultimately reduce the number of available jobs permanently – especially for those without higher or technical education.
From another reader:
File this one under- jobs Americans don't want to do. Many overnight floor crews, especially outsourced, are made up of foreign labor. Similar to slaughter houses or picking in the fields, Americans will not do these jobs because of pay, the hard work required, conditions, or perceived status. Wait until autonomous trucks hit the road, the outrage will be immense. The future is here.
And from another:
Add this to McDonald's near automated ordering process. Both are responses to the minimum wage movement. As the minimum wage goes up, the cost of substituting capital for labor goes down. It simply doesn't make sense to pay someone $15 per hour for a job that is only worth $10 an hour. So, bring in the robots!
MNB reported yesterday that a a federal court has scheduled a hearing for later this month at which CVS will have to justify its already-completed $68 billion acquisition of Aetna … and if they can't, he could order them to keep their operations separate.
I commented:
Hard to imagine that it makes sense to combine operations if the government can then make you unravel them … but I'm not an M&A expert. I'm just a simple country writer.

I do have to wonder if in this case, as in others, the government is applying old-world competition metrics to a new-world deal. That would be a mistake, though a common one.
Prompting MNB reader Rich Heiland to write:
Totally agree with you that it is highly likely that regulatory agencies are well behind the retail and service curve ala CVS-Aetna.

However, wouldn't it be interesting to see a new system like Medicare for all, or some such, then let retail, service, etc respond to that new world? I have faith in savvy providers to work in any system - they do in Australia for example.

I know anti-big government folks will howl, but personally I think a major overhaul of our system, beyond the ACA, is inevitable. At some point our current system will collapse under the economic burden it places on the general population.