Published on: January 11, 2019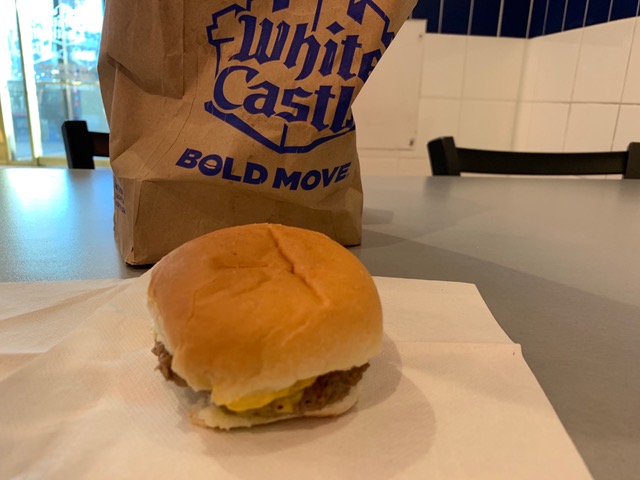 by Kevin Coupe
Earlier this week, we reported on how White Castle has started selling "the next generation Impossible Burger" - which contains no gluten, no cholesterol, is made from soy and potato protein and contains
no meat
- in select Las Vegas area restaurants, with plans to roll out the product at all of its 377 restaurants nationwide in coming months.
Impossible Burger COO David Lee maintains that "White Castle is Impossible Foods' largest customer so far."
Well, to be honest, I'm not sure that White Castle is doing Impossible Burger any favors.
Since I was in Las Vegas this week for the Consumer Electronics Show (CES), I decided to see for myself if this is a product worth eating. It took a certain amount of personal fortitude and commitment to do this, since my last White Castle experience was unfortunate, which is the polite way to describe it. (Ask Sansolo. He was with me.)
I've had an Impossible Burger, and I liked it. However, to be fair, I had it at the Irving Street Kitchen in Portland, Oregon, where I'm pretty sure they could make anything taste good … so that wasn't necessarily a good measure of what White Castle would do with the same concept.
But I was game.
I went to White Castle. Ordered one. (Though amazingly, there was not one sign in the place advertising its existence and availability. I had to ask.)
And I can tell you that while the burger may not have had any meat, it gave be the same crappy feeling in my stomach about 10 minutes after eating it. I'll spare you the details.
Some things never change.
Not only isn't this thing a burger replacement, but it isn't even passable as a veggie burger.
Like I said, I'm not sure that White Castle is doing the Impossible Burger folks any favors.
I should've gone to In-n-Out, which is about a half-mile to the south