Published on: February 27, 2019
by Kate McMahon

First it was cauliflower rice, followed by cauliflower pizza crust. The new cult favorite food among Manhattan millennials is Trader Joe's cauliflower gnocchi.

I know this because I was able to snag the last four bags of the coveted product at a suburban Trader Joe's for my city-dwelling daughters. Honestly, I had never even heard of cauliflower gnocchi until they lamented it was always sold out, and a quick Google search hailed these gluten-free, lower-calorie dumplings as a "rage" and an "obsession."

This example confirmed what a perusal of the frozen food cases, social media and industry research have all reported - frozen food is making a comeback with shoppers of all ages, particularly twenty- and thirty-somethings. A recent headline from the millennial-aimed website Well&Good stated, "Fact: The Healthiest Foods Are Now Found in the Freezer Aisle."

A new industry report found frozen sales were up 2.6 percent to nearly $57 billion in 2018. While entrees led the pack, the three categories showing the largest percentage of dollar growth were soups/sides, led by vegetables, appetizers/snacks and breakfast food.

The core frozen shoppers are millennials, particularly parents juggling families and careers and heavily focused on convenience, according to the new research from American Frozen Food Institute and the Food Marketing Institute.

The challenge facing the industry is expanding that base of high-frequency shoppers, and overcoming the perception that frozen foods are highly-processed, unhealthy fast food epitomized by the TV dinners of yesteryear (or my childhood).

That's where innovation and more sophisticated healthy options, spices and ethnic cuisines come into play, and I think it's clear which brands are forward thinking.

When cauliflower rice first burst on to the culinary scene in 2017, I noted that Green Giant and Birds Eye were nimble in getting similar "riced" vegetable products on the market quickly. Since then, both have expanded those offerings and capitalized on the spiralizer and "zoodle" trend with a new line of vegetable pastas. Birdseye even has a vegetable pasta meal kit with chicken and vegetables.

Taking a page from Blue Apron and competitors, single-meal stalwart Stouffer's recently rolled out "Complete Family Meal Kits" in the freezer section featuring meals for four that can be prepared in 25 minutes.

Breakfast is another evolving category, even after we discount the big boost in sales for Eggo fueled by one character's obsession with the frozen waffles on the Netflix hit "Stranger Things." When checking out the breakfast fare at a local Stop & Shop, there were more "healthy" Jimmy Dean options, such as egg white and spinach on a flatbread, than boxes of the traditional sausage, egg and biscuits. Next on the shelf was Evol, a new player in healthy frozen foods that made its way to supermarkets. Kellogg will soon be launching Off the Grid, a new waffle packed with extra protein.

Also, as more consumers are seeking plant-based proteins such as Beyond Meat and "tuna" from Good Catch, the freezer case will be their destination. Even Tyson Foods, known for its beef and frozen chicken products, has announced it will be debuting a vegan protein line soon.

I think there is enormous opportunity for improvement, innovation and growth in frozen foods for savvy brands and retailers. And furthermore, many folks don't want their frozen shipped from afar or from Amazon, which gives local retailers - big and small - an opportunity.

For the record, I would rate the cauliflower gnocchi right up there with the original potato and flour gnocchi. I also like cauliflower rice and don't mind cauliflower pizza, but wouldn't wish frozen mashed cauliflower on anyone.
Comments? Send me an email at kate@mnb.grocerywebsite.com .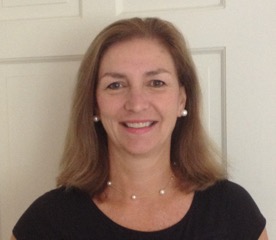 Published on: February 27, 2019
by Kevin CoupeNew York
magazine's "Grub Street" column reports that Shake Shack is launching "two roving food trucks, available for all of your catering and event needs, meaning that, should you spend time with people who can afford such things, you should get ready to see many more ShackBurgers at many more after-parties."
One of the trucks "is now running in metropolitan Atlanta, while the other services areas of New York, New Jersey, Connecticut, and Pennsylvania." Both are designed to resemble the original Shake Shack, which was opened in Manhattan's Madison Square Park.
The story notes that the trucks will be available for all "burger party needs, and can be booked online via a form on Shake Shack's website. Menus are also customizable according to your wants (and, let's be honest, needs), whether your a Chick'n Shack girl or a ShackBurger guy, and pricing depends on the usual variables like the number of people served, the length of the event, etc…"
And … "Grub Street" suggests that "this is only the beginning for the Shack fleet."
I would't be surprised, and, quite frankly, I think more food retailers ought to be developing truck programs that can bring their products to consumers. I'm not talking just delivery trucks, but food trucks that can carry both products and brand equity messages to communities. I'd be parking them at Little League games and at train stations and using them aggressively to maintain a presence in the towns that a store serves.
I think such programs, for which I have long advocated here, could be Eye-Openers.
Published on: February 27, 2019
The
Cincinnati Business Courier
reports that Kroger is taking a big step in its approach to advertising, conducting a search for an outside agency of record that would "oversee the company's marketing efforts such as brand strategy and handle interactive media and digital marketing as well as buy advertising time and space."
The story says that this would be the first time that Kroger, founded in 1883, has ever hired a creative agency of record; it also goes against the current trend of companies bringing creative work in-house.
Mandy Rassi, Kroger's head of brand building, tells
Ad Week
the company hopes an outside agency "can come in and push us out of our comfort zone and help us transform this iconic brand in a way that's true to our roots but that is extremely relevant to customers in culture today."
KC's View:

I think it is smart sometimes to create mechanisms through which creative people can push companies beyond their comfort zones, even if - in fact, especially if - you haven't done it for 136 years. I think it will be interesting to see which agency Kroger picks…I'd be thinking about a boutique shop with a record for producing groundbreaking and attention-getting campaigns.

Published on: February 27, 2019
The American Customer Satisfaction Index (ACSI) Retail and Consumer Shipping Report 2018-2019 is out, saying that "customer satisfaction with retail is down for the second straight year, as the Retail Trade sector slips 0.9 percent to a score of 77.4 on a scale of 0 to 100 … Among the six categories, gas stations take the biggest hit, falling 2.6 percent to an ACSI score of 74. Although customers prefer online shopping to all other types of retail, even e-commerce shows signs of strain, dropping 2.4 percent in the past year."
The report maintains that "this widespread deterioration in retail customer satisfaction is due, at least in part, to underwhelming customer service. With low unemployment typically accompanied by greater employee turnover, retailers have to find and train new employees and deal with staff shortages, putting a strain on customer service."
The ACSI report goes on: "The internet remains the preferred method of shopping for consumers despite falling 2.4 percent to an ACSI score of 80. This decline, however, is not the biggest news to hit the industry, as a new leader takes its place at the front of the pack: Costco, which scores 83 on the ACSI scale.
"Costco is the value leader among online retailers and its Kirkland brand may be part of the reason why, offering quality products at a lower price.
Amazon used to be number one, but fell back a bit; ACSI suggests that its Whole Foods acquisition may have had a negative impact on its customer satisfaction ratings.
The report continues:
"Along with Costco, there are 20 other companies in ACSI's internet retail category for the first time. Among the debuting companies are Etsy, Kohl's, Nordstrom, and Nike, which all tie at 81. Target, Macy's, Wayfair, Apple, and the HP Store come in at the industry average of 80. Dell trails at 79, but Walmart and Sears anchor the bottom of the category at 74 and 73, respectively.
"While customer satisfaction with supermarkets sinks 1.3 percent to an ACSI score of 78, two companies make strides: Trader Joe's and Wegmans.
Trader Joe's rises 1 percent to 86, making it number one among supermarkets—and all retailers, including e-commerce. Wegmans' 1 percent improvement gives it an ACSI score of 85.
"Publix falls 2 percent to tie with Aldi (unchanged) at 84. Costco remains steady with a score of 83, but most other large chains falter. H-E-B slips 1 percent to 82, and Sam's Club (Walmart) drops 2 percent to 80."
KC's View:

This is ironic in the view of the fact that one of the messages so-called experts keep sending - I heard a lot of this at the National Grocers Association (NGA) Show - is that retailers have to be relentless in seeking out efficiencies.

I think efficiency is important. But investment also is important, especially these days, as retailers seek new and innovative ways to come to market in a highly competitive climate. And I have to wonder if a focus on efficiency rather than effectiveness may be leading to declining consumer satisfaction numbers.

These are tough times for many retailers. Lots of curves, and it is impossible to know what is around the next one. But I have written here before of my experience learning to drive a race car at the Skip Barber school inn Lime Rock, Connecticut, where one of the lessons was to accelerate into the curves.

For me, there was no more difficult lesson to implement, because it simply ran counter to my instincts. When I couldn't see what was coming, or was unsure of my ability to control the car, I would either brake or lessen the pressure on the gas pedal. But it is on the curves where you have to know how to take the right line from one point to the next that races are won and lost. And it is on the curves where businesses often set the pattern for success or failure.

The metaphor works another way. If you speed into the curves, you get through the pain of reinventing your business model a lot faster.

Published on: February 27, 2019
The
Houston Chronicle
has an interview with H-E-B's president, Scott McClelland, in which he talks about the development process that led to the opening of two Houston-area double-decker stores, with two more under construction - each of which represents something of a departure for the company.
Some excerpts:
• "We let the community give us input and vote on what design they liked best, similarly to when we did this store. We held five or six community meetings, showed what we were thinking and asked for input. One of the things I remember hearing was, 'You don't have enough bike racks, because this is going to be a commuter store.' We got that."
• "In some areas we go through and do individual home visits. If you're going into an area where people look different demographically, meaning ethnically, culturally and financially, than the people who normally program our stores, we go in to study the customers. A piece of that is going into their homes, looking in their cupboards and refrigerators and asking them about what they had for dinner last night. If we program stores based on what we eat, we miss a lot. There are nuances."
• "We have a customer research department that will find customers willing to have us come in and visit with them. We pay them a stipend to come in. It's amazing at how honest people are and how willing they are to talk to you. It's really some of the best days I spend. When I go into a home of someone who earns $30,000 or less, I typically leave with so much respect and so much empathy for what it's like to be poor. You can tell how much money someone has by what kind of milk they have, if their orange juice is made from concentrate. You know where they bought their meat based on if it's wrapped in brown paper. Then you begin to ask questions and you're able to get into their attitudes. And it may or may not be fact, but their perceptions are reality."
Published on: February 27, 2019
Yahoo Finance
reports that Amazon-owned Whole Foods has decided to totally end its "365 by Whole Foods" program, and will convert all 12 of the stores under that banner to the Whole Foods name.
Earlier this year, the company said it would not open any more 365 stores, but would leave the 12 existing units operating under that name. Shortly thereafter, it said it could convert some of the stores to the Whole Foods name. Now, it apparently is going to go the Whole way.
The 365 brand originally was conceived as a way to address what Whole Foods - before its acquisition by Amazon - saw as gaps in its brand appeal; the stores were said to have lower prices, less service, more technology, and with greater appeal to younger consumers.
KC's View:

I suppose this makes sense. I tended to think that 365 could be a laboratory for new ideas, but Amazon is less shy than many retailers about experimenting in the big room.

The fact is that 365 never, in my view, achieved the goals for which it was designed. So maybe it is better to just scrap the whole notion.

Published on: February 27, 2019
CNBC
reports that Target "is actively reaching out to brands — both national and specialty brands — on an invitation-only basis to ask them to sell on its website. It says it's planning to partner with companies in certain categories, like sporting goods and toys, where it's seeing high shopper demand.
The story notes that the offering is similar to third-party-seller programs available on Amazon and Walmart, though those two companies have a lower barrier to entry; brands just have to "fill out an application requesting approval to sell there."
"We see this as a long-term opportunity to drive profitable growth," Rick Gomez, Target chief marketing officer and chief digital officer, tells
CNBC
. "This is intended to be a very curated and select group of products and brands. ... We are reaching out to the brands we want."
Among the brands testing the system are sporting goods retailer Mizuno, educational toy maker Kaplan and keyboard company Casio.
KC's View:

Serving as a marketplace for third-party sellers has been an enormous advantage for Amazon, and so it makes sense for Target to pursue a similar strategy. And I kind of like the idea that it is taking a different, more curated approach.

Published on: February 27, 2019
USA Today
reports that Amazon is expanding into the dairy aisle with its private label, offering milk under its Happy Belly brand.
The story says that "the Happy Belly milk can currently be ordered through Amazon Fresh, Amazon's grocery delivery service, with a 64-ounce bottle of lactose free whole milk going for $3.29 … Besides whole milk, Amazon currently sells Fresh lactose-free 2 percent, 1 percent and fat-free milk, as well as canned whip cream and heavy whipping cream."
According to the
USA Today
, "Amazon touts the product as coming from cows that were not 'treated with rbST,' a growth hormone. The company also lists that the milk is from 'an Amazon brand' and tells consumers that if they're 'not completely satisfied we'll refund the full amount of your purchase. No returns necessary'."
Published on: February 27, 2019
• In Canada, the
Financial Post
reports that "Freshii Inc. says it will soon sell its prepared food offerings in some Walmart Canada locations in Ontario its first partnership with a major grocer." Freshii "markets its meals as healthier meal options," and its products "will be in 100 Walmart Canada stores by the end of April as well as online."
•
Reuters
reports that Walmart "has acquired Aspectiva, an Israeli start-up whose technology analyses consumers' product reviews to help shoppers make decisions," through "machine-learning techniques and natural language processing capabilities." The story says that "Aspectiva will join Walmart's Store No 8, the incubation arm launched by the U.S. retailer in 2017 to find new commerce-related technologies."
Terms of the deal were not disclosed.
•
MarketWatch
reports that Walmart "has announced a new commitment to reduce plastic waste that focuses on its private-label goods. The commitment includes a pledge to achieve 100% recyclable, reusable or compostable private-label packaging by 2025."
Published on: February 27, 2019
…with brief, occasional, italicized and sometimes gratuitous commentary…
• The National Grocers Association (NGA) announced this year's top winners of its Creative Choice Awards in the Marketing and Merchandising categories, with Outstanding Marketer award going to Cecil K's Hometown Market, located in Holton, Kansas, for its "First Annual Christmas Tree Decorating Contest" video, which showcased their support of the community and raised charitable donations in a friendly competition.
Outstanding Merchandiser was awarded to Coborn's, located in St. Cloud, Minnesota, for its "Food For A Cause Campaign," which worked with vendors and guests to donate to local food shelves. Guests donated $24,745 and $19,745 worth of non-perishable food to local food shelves. In addition, Coborn's donated $85,000 to fund additional charities and non-profits that support children and fight hunger and 3,000 turkeys to local food shelves the week before Thanksgiving.
• The
Cincinnati Business Courier
reports that "Procter & Gamble Co. is set to roll out the Oral-B Genius X electric toothbrush, which uses artificial intelligence to track where people are brushing in their mouth. A smartphone app provides personalized details on areas that require additional brushing … the Oral-B Genius X will be available for purchase this summer at a suggested retail price of $279. It includes a travel case that charges both the brush and a USB device such as a smartphone."
The story notes ghat P&G says that "the Genius X helps consumers brush for the right amount of time with the right amount of pressure, regardless of individual brushing style … For example, the app can indicate where in the mouth too much pressure was applied, which could damage gums. The app also can show which teeth need extra brushing."
Sounds like the Quip folks, like the shave club folks before them, have pushed P&G into a more innovative approach to product development.
Published on: February 27, 2019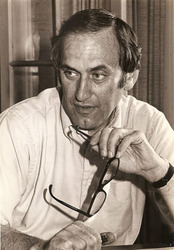 Murray Raphel, who brought not just an expertise in direct marketing but an unbridled pass and enthusiasm to his speeches and writings on the subject, has passed away. He was 91.
For two decades, Murray was a fixture at the annual Food Marketing Institute (FMI) convention, strolling onstage wearing a big smile and a tuxedo to offer example-filled and anecdote-laden presentations about marketing and selling and customer service. He also spoke at events around the country and throughout the world, sharing business insights and experiences.
Murray also was a co-founder of New Jersey's first pedestrian shopping mall, Gordon's Alley, in Atlantic City, and worked as the marketing force behind the 35 stores there. And, he wrote more than ten books on marketing, advertising, and promotion, as well as his autobiography, "Murray Raphel Remembers."
Among his survivors is his wife of 68 years, Ruth Raphel, who served as an active partner in Murray's various business ventures.
KC's View:

I first met Murray more than 30 years ago, and found him to be a source of constant encouragement, enormous charm, and seemingly boundless energy. He could be as force of nature, and was a great storyteller … I have very specific memories about his telling me a story (probably 20 years ago) about how, in his role as a civic leader in Atlantic City (a place he loved), he had an unpleasant encounter with a New York real estate mogul who was building casinos and hotels there and who wanted a plethora of concessions from the city that Murray worked hard - and successfully - to block. He took considerable pleasure in that.

I also remember being in San Francisco to speak at a conference at which Murray also was speaking, and how he insisted one evening that he knew this great little Chinese restaurant where they served the most amazing shrimp dish, and that we all had to go. So we grabbed a cab and went to Hunan Home's on Jackson Street in Chinatown, where we had, among other dishes, a prawns with honey walnuts dish that was, in fact, amazing. I remember it being an evening at which Murray held court, which we were happy to let him do, because it meant that there were going to be constant stories and plenty of business lessons.

I return to Hunan Home's frequently when I get to San Francisco, and the prawns remain excellent, as are all of my memories of Murray Raphel.

Published on: February 27, 2019
…will return.