Published on: March 13, 2019
by Kate McMahon

Harvard psychiatrist Dr. Steven Schlozman's impassioned plea to a multi-billion dollar corporation for mercy has been answered: CVS has agreed to change the cloying piano melody that constitutes its hold music.

Schlozman wrote a humorous appeal to the pharmacy chain last year, estimating that in his work he had spent approximately "25 days of my life on this planet" listening to the tune while calling in prescriptions for his patients. The fuzzy refrain he wrote, "haunts me, day and night. It's not healthy. I know. I'm a doctor."

His witty request went viral and sparked a national debate across the internet, the morning talk shows and even a headline of the front page of the Wall Street Journal that read:  "CVS Hold Music Divides a Nation." The online headline continued with question: "Enraging or Hypnotizing?" A Change.org petitions soon followed.

CVS confirmed last week it is in the process of updating the interactive voice response phone system in its 10,000 stores, including the on-hold music which has remained unchanged for 20 years.

Schlozman said he was delighted for whatever small role he may have played in this development, even though a CVS spokesperson told WBUR in Boston that plans "were already underway" to update the system.

The psychiatrist acknowledged CVS' decision was a "small thing" but still heartening that a huge company listened to a customer.

As frequently noted at MNB, it is often the "small" things and first impressions that can radically alter a consumer's shopping experience – and differentiate a savvy retailer from its competitors. And that small thing can be as simple as hold music, realistic hold times or the ability to navigate a website and contact customer service – by phone, email or chat.

Zappos has long been lauded for its customer service and a corporate culture that encourages team members to create a "personal emotional connection" with each customer. My telephone interactions with "Zapponians" have confirmed just that, and draw me back to the site even though I pay an annual fee for Amazon Prime.

And then there is the foot-traffic first impression. I've always been greeted immediately and cordially in every sleek Apple store I've frequented and found the employees willing to do more than they bargained for once I'm at the Genius Bar.

The same goes for REI - the moment one walks into one of its stores, there is a sense of instant immersion in its world of hikes and bike rides and other outside activities. Its business model as a co-op certainly encourages friendly employee interactions with shoppers.

Enter a Dorothy Lane Market in Dayton, Ohio, and one immediately knows that it is a foodie nirvana … the fresh food presentations, the aromas, and the engaged associates make for a transformative experience, time after time after time.

I find it interesting that two online companies new to the world of brick-and-mortar - Away luggage and Everlane clothing - have done an admirable job designing their stores to immediately reflect their corporate ethos.

Which brings us to the last impression – the checkout. Even in this era of Amazon Go or self-checkout kiosks, I believe that final personal experience stays with the customer. (And that is not just because I am consistently frustrated when fumbling with fresh produce in self-checkout lanes.) At Trader Joe's, the cash register crew members are not only efficient but also ask if you were able to find everything; they seem honestly concerned to hear your response and then wish you a good day. Checkout should be a fitting coda to a shopping experience.

Soothing hold music. Wait times that don't leave you seething. A well-packed double bag for heavy groceries. The scent of Killer Brownies at Dorothy Lane Market. Small things, yes … but all make lasting impressions.

Comments? Send me an email at kate@mnb.grocerywebsite.com .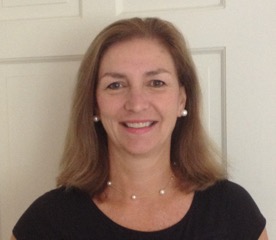 Published on: March 13, 2019
by Kevin Coupe
The
Boston Globe
has a story about how "only a few decades ago, mom-and-pop independent bookstores were supposed to disappear, crushed by Barnes & Noble. (The plot of the 1998 rom-com You've Got Mail pivots on this very tension.) But today, it's Barnes & Noble that's trying to survive the Amazon.com-driven retail apocalypse currently blighting American malls and shopping districts, while independent bookstores are doing pretty fine. According to a recent report from the American Booksellers Association, the number of independent bookstores in the country is up 31 percent since 2009. And book sales at independent bookstores grew nearly 7.5 percent on a compounded basis over the past five years."
An example of how independents are surviving comes from Trident Booksellers and Café in Boston, which has emphasized "getting people in the door for live experiences, even hiring a second events coordinator. Besides speed dating, Trident offers book swaps, a calligraphy workshop called Sip & Script, and a monthly Self-Care Night, complete with adult coloring books and feel-good movies."
Another example: "An Unlikely Story Bookstore & Café in Plainville started offering people the chance to learn to play ukulele after a local instructor pitched the idea. What started as five students has grown to 100, meeting in the store's second floor events space (the store takes a cut of the tuition)."
There are plenty of other examples cited in the story, and Oren Teicher, CEO of the American Booksellers Association, explains the approach this way: "It's not a passive business anymore — unpacking the books and expecting customers isn't enough. You've got to create a place that's interesting and compelling."
Which is a good and Eye-Opening lesson for every retailer. You've got to exploit not just your advantages, but create points of difference that are enough to get people out of their chairs and off their couches.
Published on: March 13, 2019
TechCrunch
reports that Amazon will no longer prohibit vendors that sell on its Marketplace platform from selling their products at lower prices on competing platforms.
The story notes that "Amazon's price parity provisions gave it a competitive edge, but because of its size, also led to concerns about its impact on competition and fair pricing for consumers." The decision to ends the policy "comes three months after Sen. Richard Blumenthal urged the Department of Justice to open an antitrust investigation into Amazon's policies and a few days after Democratic presidential candidate Sen. Elizabeth Warren announced she would make breaking up Amazon, Google and Facebook a big part of her campaign platform."
KC's View:

As much as I disagree with Warren's breakup proposal, it has to be acknowledged, I think, that even radical arguments can have the effect of creating discussions that can result in positive change. Amazon's vendor pricing requirements strike me as being unfair and anti-competitive, and eliminating them is good for shoppers and removes an unfortunate shackle that prevented vendors from being aggressively competitive.

Published on: March 13, 2019
The US Chamber of Commerce is out with a new study suggesting that "unlocking the digital potential of rural businesses across the U.S. could add over $140 billion to the U.S. economy over the next three years and create an additional 360,000 full-time jobs in rural communities."
The report was commissioned and underwritten by Amazon.
The study goes on:
"There are 37 million working-age adults and 18 million households in the rural U.S. While accounting for close to 15% of the adult population and nearly three-quarters of the country's land mass, annual revenues of rural businesses represent only 3.7% of total gross revenues in the U.S. economy. Despite some improvement in the adoption of digital tools by rural businesses over the past years, this new research shows how increased use of digital technology in rural America could help drive faster growth in the rural economy.
"Greater adoption of digital technology over the next three years could grow revenues of rural businesses by $84.5 billion each year (+21.0%), with states in the South realizing the greatest benefit. Online tools and technology have the highest potential impact on rural businesses with revenue under $100,000, which could see sales growth surge over 28% over three years."
Jeff Wilke, CEO, Worldwide Consumer, Amazon, pout out a statement saying that "ensuring that small businesses in rural America have good digital skills, are able to attract tech talent, and benefit from fast connectivity will deliver increased economic prosperity in rural communities."
Other conclusions from the study:
• Nearly 41% of respondents agree that policymakers should create programs to incentivize rural businesses to incorporate digital technology into their daily operations.
• 38% of rural small businesses say they can't hire the talent with the right digital skills in their area.
• Two-thirds of rural small businesses in America say slow internet or cell phone connectivity has a negative impact on their business.
• Nearly 20% of rural small businesses in America generate the vast majority of their revenue (at least 80%) by selling their products and services online.
• Rural businesses say adoption of digital technologies are important for their future, with 55.2% of them agreeing that e-commerce helps them grow their customer base and a similar percentage (54.6%) confirming that online tools had a positive impact on their revenue in the past three years.
• 29% of rural businesses say that online tools reduce purchasing costs of products and materials.
KC's View:

Am I wrong and deeply cynical when the first thing that occurs to me is that if Amazon really believed this, it would've chosen a small town in Iowa or Mississippi or Nebraska for its HQ2 campus, rather that New York City and a suburb of Washington, DC?

Just asking.

I don't think that anyone will question the conclusions of this study - that in 2019 and beyond, greater digital skills lead to greater economic value.

The real question, for me, is what combination of public policy and private enterprise will lead to initiatives that will prepare these communities for the future.

Published on: March 13, 2019
The
Wall Street Journal
this morning reports that Starbucks is struggling in China "as local upstart Luckin Coffee wins over a new kind of Chinese customer - one who wants their caffeine jolt delivered in minutes. The company's sudden rise has put Starbucks, Luckin and McDonald's Corp. in a race to build the delivery system best tuned to the frenetic Chinese market."
The story points out that "the battle to bring on-demand coffee to China shows how important delivery has become for Western companies doing business in the country, as well as how quickly competitors can emerge in the world's second-biggest economy. Consumers in the densely packed cities of the world's most populous nation have grown accustomed to ordering meals and consumer goods for rapid delivery. In some cities, so many orders arrive simultaneously that office and apartment buildings have installed robots to receive deliveries and avoid crowding elevators."
As Starbucks expanded in China, it was with stores designed to appeal to affluent and aspirational Chinese consumers, with delivery an afterthought. Luckin, on the other hand, focused on delivery from the outset, and sometimes put its stores just feet away from Starbucks location … it was in-your-face marketing that did not shrink from the challenge of facing off against the coffee behemoth.
The result: "Starbucks surprised investors last year when same-store sales in China fell 2% in its fiscal third quarter ended in July, partly because of tough competition for deliveries. Sales improved in the past two quarters, but growth is considerably slower than before Luckin began expanding."
The
Journal
goes on to report that "Starbucks plans to open nearly 600 stores in China this year on top of the 3,700 it operates there now. Luckin plans to open about 2,500 stores in China this year, which would bring its total to 4,500. Both companies hope delivery will entice consumers to crave coffee more often and make more profitable purchases at physical stores."
Published on: March 13, 2019
The
Wall Street Journal
reports that drug store chain Rite Aid, "facing investor pressure amid disappointing performance, disclosed plans Tuesday to replace three of its top ranked executives, including Chief Executive John Standley."
Four hundred corporate jobs will be eliminated at Rite Aid, or more than 20 percent of the headquarters total.
"Also leaving the company are Chief Operating Officer Kermit Crawford, Chief Financial Officer Darren Karst and Derek Griffith, executive vice president for store operations," the story says. "Mr. Crawford is being succeeded by Bryan Everett, who is currently operating chief of Rite Aid Stores, and Mr. Karst by Matt Schroeder, chief accounting officer and treasurer." Standley reportedly will remain in the CEO job until a replacement is hired.
The story notes that "Rite Aid, which has lost more than half its market value over the past year, expects to post another annual loss and sales decline for the year that ended March 2." These changes come "comes months after shareholders rejected the company's executive-pay program and a prospective merger with grocery chain Albertsons Cos. fell apart. Rite Aid and Albertsons called off the deal in August, about six months after the deal was struck, as it became clear that a key group of investors was against it."
Standley was a proponent of the deal, and was slated to become CEO of the combined Albertsons-Rite Aid entity once it had been completed, with Bob Miller remaining as chairman. Instead, after it fell apart, Jim Donald, who had been serving as Albertsons' president/COO, became CEO.
KC's View:

The argument for the merger of Albertsons and Rite Aid always was that it would give the combined company even greater geographic penetration, and would help Rite Aid compete more effectively with the likes of CVS and Walgreens. But I always thought that Rite Aid's problems had more to do with a lack of imagination and innovation, not locations … and I was never sure that Standley was the guy to make it all work.

It is interesting that since becoming CEO, Jim Donald has embraced a "we-have-to-move-from-four-walls-to-no-walls" strategy, understanding that imagination and innovation are ultimately at least as important as location, if not more so, in the current competitive environment.

Published on: March 13, 2019
•
Bloomberg
reports that a UBS analyst is saying that Amazon's delivery ambitions, which seem to be keyed to developing its own proprietary infrastructure, "remains a meaningful long term risk" to both FedEx and United Parcel Service (UPS).
While Amazon's "path is increasingly clear, the velocity is more difficult to gauge. There is still likely a meaningful timeframe of limited direct impact," writes analyst Thomas Wadewitz, who, the story points out, "is not the first to sound the alarm. In December, Morgan Stanley wrote that the two faced underappreciated competitive risks as the tech giant has been building up its freight delivery service."
Published on: March 13, 2019
•
Talk Business & Politics
reports that the Arkansas State Senate has approved legislation that clears the way for Walmart and other companies "to 'test drive' up to three autonomous or driverless vehicles on state roads and highways … Under HB 1561, the state Highway Commission would adopt rules that allow Arkansas companies to submit a plan to develop pilot programs to test self-driving or autonomous vehicles for the first time in the Natural State. The program would begin 60 days after the Highway Commission approves a state plan for Arkansas to comply with federal motor vehicle safety rules and meet all insurance requirements."
Gov. Asa Hutchinson "is expected to sign the law that will make Arkansas the 30th state to allow driverless vehicles on local roads."
Published on: March 13, 2019
•
Fast Company
reports that Trader Joe's "is cutting back on plastic waste in the hopes of eliminating one million pounds of plastic from its stores as soon as possible."
According to the story, "The move comes following an online Greenpeace petition that was started late last year and signed by 91,000 people. Trader Joe's read the room and jumped into action. It started putting some of its plastic-removing plans into effect late last year, announcing it would no longer offer single-use plastic bags to customers, replace the plastic produce bags and Styrofoam packages with compostable alternatives, and avoid using compounds like BPA in packaging." Trader Joe's also "is reducing how much produce it sells in plastic packaging, so you no longer have to buy four apples in a plastic container that won't decompose for 400 years. They will also replace Styrofoam trays with recyclable ones, use compostable, renewable sleeves on greeting cards, swap plastic sleeves and plastic flower bags with renewable ones, and eliminate non-recyclable plastic and foil from tea packaging."
Published on: March 13, 2019
• Target-owned delivery service Shipt announced that it has a new CEO - Kelly Caruso, who most recently was Target's senior vice president - hardlines.
Stepping down from the CEO job is Shipt founder Bill Smith, who will stay on in an advisory capacity.
Shipt was acquired by Target in 2017 and operates as an independent subsidiary.
Published on: March 13, 2019
We continue to get email about the proposal by Sen. Elizabeth Warren (D-Massachusetts), who is running for the 2020 Democratic presidential nomination, in favor of new regulations that would require the breakup of Amazon, as well as other giant technology companies such as Apple, Facebook, and Google.
Warren's proposal, if implemented, would mean that Amazon could no longer operate an online marketplace on which other companies could sell their products and also be a retailer on that same platform. The proposal "calls for the appointment of regulators who would "unwind tech mergers that illegally undermine competition," as well as legislation that would prohibit platforms from both offering a marketplace for commerce and participating in that marketplace.
One MNB reader wrote:
Regarding your coverage of Sen. Warren's Amazon comments, I had an interesting experience to share from this morning. I was listening to my daily Amazon Flash Briefing and Reuters had what must have been a 30 second clip of Sen. Warren taking aim at Amazon and other tech giants, but mostly Amazon. I found it a bit ironic to be hearing about the "evils" of Amazon on the Alexa platform in their own ecosystem.  At the same time, it was heartening to know that Amazon did not censor content that was critical of their entire operating model. If Sen. Warren's campaign and views pick up any momentum, it will be interesting to see if Amazon maintains this hands-off approach.
I don't think there's any question that Amazon will be hands-off about this. If Amazon were to start censoring this kind of coverage, it would just reaffirm that its critics are right about it having too much power. (Jeff Bezos' acquisition and support of the
Washington Post
amply demonstrates, I think, his belief in the critical role of a free and independent Fourth Estate, even when it reports on personal peccadilloes that he'd probably not have exposed to the light of day.)
By the way … it was interesting - and not entirely surprising - to see that Facebook took down online ads from the Warren campaign promoting her tech breakup proposal. It later put them back up and made a lame excuse for why they were deleted, but I suspect that the move tells us a lot about Facebook and Mark Zuckerberg.
From another reader:
Not sure what I'm missing... even as a split company with two sites (one Marketplace, one proprietary Retail), I don't think there's any less pressure on competitively priced products, and there's certainly no immediate impact on the number of products carried in total. I think there's a smidgen (technical term) of a chance that the Marketplace site might end up with lower customer service standards as Amazon shifts away from focusing on that 'rent collection' business and more on the proprietary stuff like AmazonBasics where they can make 40% margins instead of 12%.
Yesterday I commented:
First of all, I want to again be clear - I disagree with Warren's proposal.

But I do think that it is important to remember that the impetus for this proposal is Warren's belief - which she has held for decades - that mainstream consumers are not always best served by a kind of capitalism in which small companies are unable to compete, and that sometimes government needs to preserve as level a playing field as possible. I think this is a legitimate subject for discussion, even if I disagree with her prescription to address it.

I don't think this is about her being a Socialist, or wanting to take away personal freedoms. I think she's wrong, but I also think that political campaigns are where ideas and proposals get advanced and then discussed, analyzed and judged. In an ideal world, there is nuance and thought applied to these conversations, and when we come out on the other end, voters are able to make informed decisions about who makes sense and who does not.

I'd pay money for a pay-per-view forum, for example, in which Warren sat down with Jeff Bezos to chat about her proposal. Not argue. Just talk. It'd be really interesting, and might raise the public consciousness.
Which prompted another MNB reader to write:
Thanks once again for being a voice of reason and wisdom as well as reminding us to be as quick to listen and understand as to be instantly critical. The sharing, exchange and consideration of opposing viewpoints can actually lead to beneficial change instead of the gridlock we so often experience. Unfortunately, nuance and thought, like common sense, are not so common these days.
I think my wife and kids always find it amazing - and maybe a little laughable - when I'm described as being a "voice of reason and wisdom." Thanks, though … you make me look better than I am.