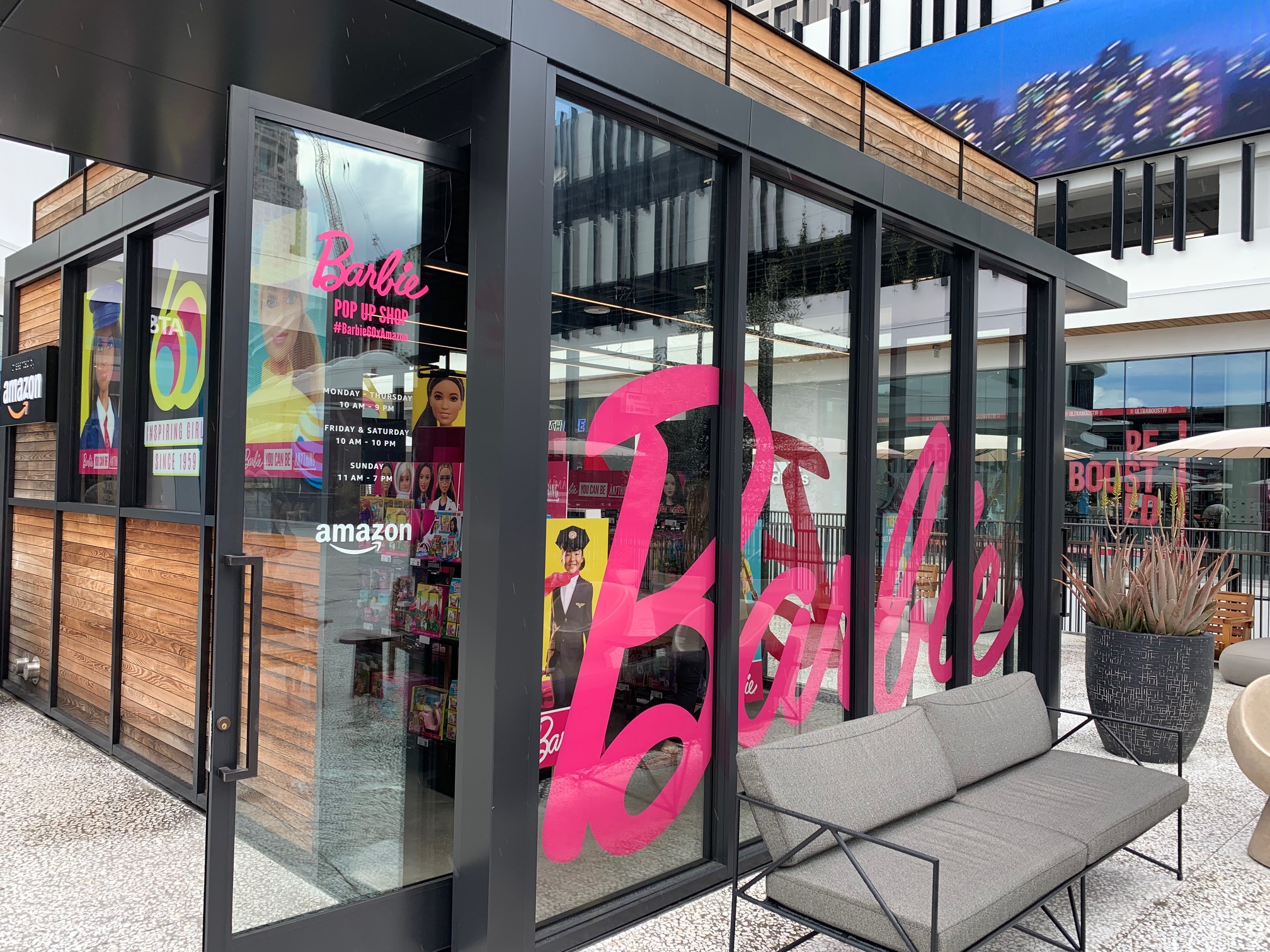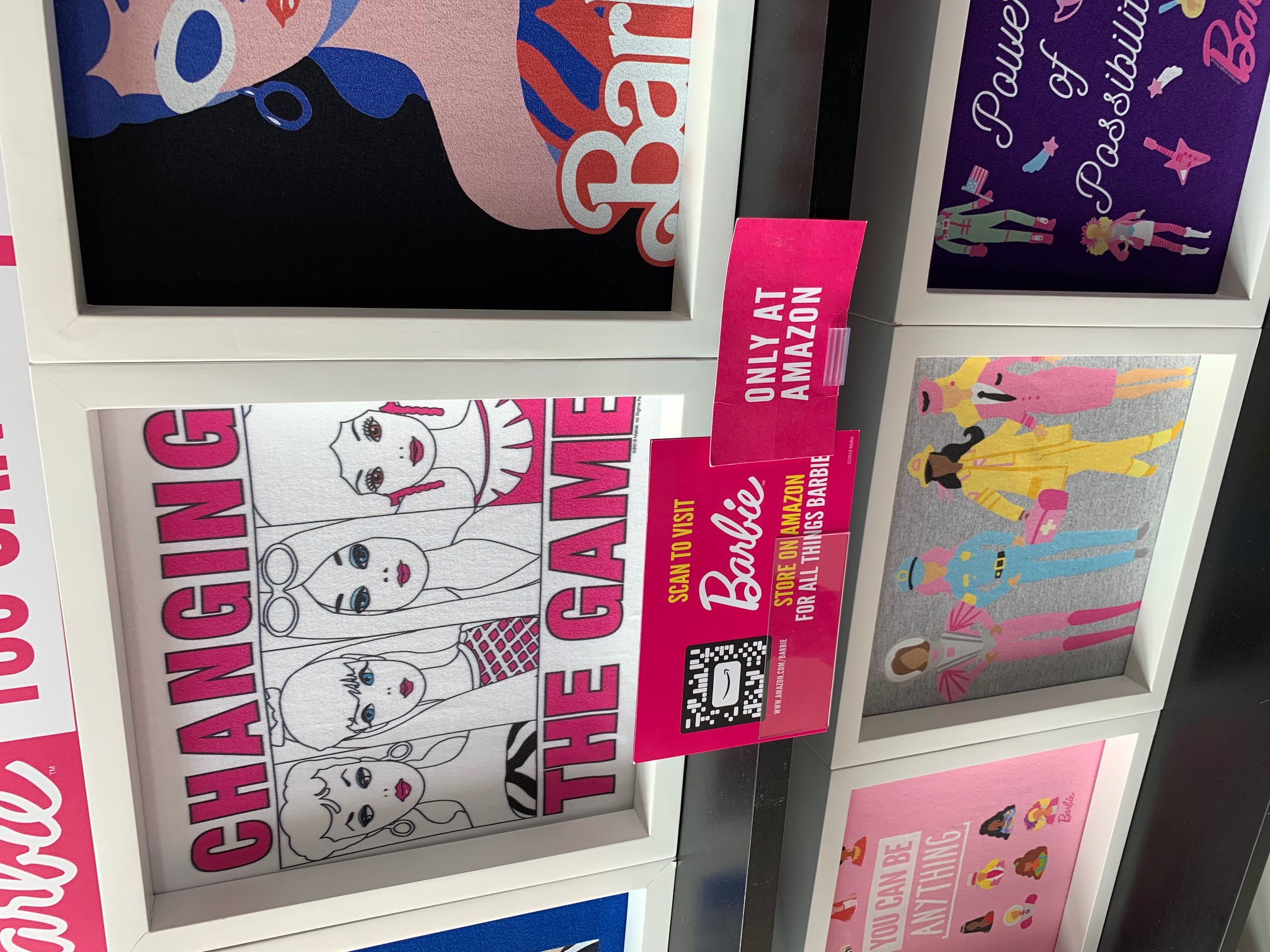 by Kevin Coupe

Amazon may be shutting down 87 pop-up stores around the country, preferring to focus its bricks-and-mortar strategy on its Amazon Books, Amazon Four-Star, and Whole Foods stores, and maybe even the new chain of grocery stores that it is rumored to be ready to open, but that doesn't mean that it is done with pop-up stores forever.

In fact, it has five new ones operating around the country - all of them celebrating Barbie's 60th birthday. (I mentioned to the store's manager that Barbie looked pretty good for 60. He grinned and replied, "Plastic surgery." Which was a pretty good line.)

These "activations" - as they are described by Amazon and Mattel - are designed to offer all measure of Barbie dolls and related merchandise. In some cases, such as t-shirts, the store has QR codes that allow shoppers to instantly go online and order the items via Amazon.

The interesting thing is that the store shown in these pictures, which is located in the Westfield Century City mall in Los Angeles, hasn't always been a Barbie store - at one point, for example, it was themed around exercise merchandise. And it won't be a Barbie store for long … the current "activation" is scheduled to end in early April. (Employees say they don't know what is coming next.)

I was impressed, as it happens, with the degree of enthusiasm for Amazon that the store's employees exhibited. They've worked for the company for less than a year, but they seemed completely on board - helpful, attentive, and animated.

It was, in short, an Eye-Opening experience … and reflective of the kinds of things that Amazon is willing to test as it expands and reshapes its ecosystem.

Pretty impressive.