Published on: March 27, 2019
by Kate McMahon

As the mayonnaise-mashup marketers at Kraft Heinz have learned, the Twitter universe can be fickle, and brutal.

Buoyed by the initial Twitter-fueled success of Mayochup, a "saucy sauce" combining equal parts of Heinz' iconic ketchup and its new mayonnaise, the brand this month debuted Mayomust and Mayocue -- featuring mayo mixed with yellow mustard and classic barbecue sauce, respectively.

The response, in short, was #MayoFail.

"They were so preoccupied with whether or not they mayocould, they didn't stop to think if they mayoshould," tweeted one user, who appears to be channeling the lessons of Jurassic Park.

"Let's MayoNOT," added another.

The name Mayomust in particular drew intense disdain, with critics claiming it sounded like "the Axe body spray scent I wore in middle school" and "the name of a pheromone rhinos give off when they're about to give birth."

The Heinz social media squad did its best to post upbeat replies to the positive comments, and wisely ignored those which were expletive-laden or featured a clip of Will Ferrell hoarding his "fancy sauce" in the movie Step Brothers.

Ironically, it was Twitter that launched Mayochup in the United Kingdom and the U.S. The product was only available in the Middle East when a British shopper posted a Mayochup photo from a Kuwaiti grocery store.

Suddenly, Mayochup was trending in the U.K The Heinz team listened and moved swiftly, launching a Twitter poll last April asking if people wanted Mayochup locally or were content to mix the two at home. (It was also a timely plug for Heinz' new all-natural REAL Mayonnaise, released just as mega-rival Hellman's introduced its new, all-natural REAL Ketchup).

The poll received more than a million responses – 55 percent in favor – and a billion impressions in 48 hours. The launch generated more social media frenzy when Mayochup hit the shelves in September.

I give Heinz credit for leveraging the social media traffic quickly and efficiently, delivering the product to US stores in less than six months and continuing the dialogue with consumers about the Mayochup name and which cities would receive the product first.

This followed an admission by the private equity honchos who engineered the Kraft-Heinz merger deal conceding they learned the hard way that even legacy brands need to continually evolve; the newly combined company has struggled of late, largely because all the emphasis seemed to be on efficiency, and not on effectiveness and innovation.

In a LinkedIn blog post earlier this year, CMO Eduardo Luz said that "marketers are encouraged to take risks and try to achieve extraordinary things, as long as they have a solid plan backed by consumer insights."

I would agree in theory, but would've questioned under any circumstances whether consumers are clamoring for condiments combining mayo with mustard and barbecue sauce. The mayonnaise-ketchup combo has long been a staple in Latin American pantries and is also known to many as "fry sauce." While Mayochup could lay claim to consumer demand, Mayomust and Mayocue were developed in-house.

A recent vote on Twitter asking fans which product they were most excited to dip into broke down as expected: 55% Mayochup, 24% Mayocue and 21% Mayomust.

All of which begs the question: Just how many condiment choices can you possibly fit on a refrigerator shelf? Particularly when there are already a dizzying number of mayonnaise variations in every store – ranging from cage-free to extra creamy to olive oil to avocado oil with a hint of lime mayo. The vegan Just brand comes in regular, chipotle, sriracha and ranch flavors, and the fat-free Walden Farms Amazin' Mayo even has a Pomegranate Mayo – which to be honest, sounds kind of revolting.

I queried the condiment-lovers in my family, and all concurred they would rather mix the mayo with mustard, ketchup, sriracha, A1, Worcestershire or barbecue sauce to their own ratio specifications to spread on a sandwich or burger. And they also responded: "Besides, there isn't enough room on the shelf."

That said, we all agreed to one exception: If the secret sauce that graces the In-N-Out burger is ever bottled and sold, there will always be room on the shelf.

Comments? Send me an email at kate@mnb.grocerywebsite.com .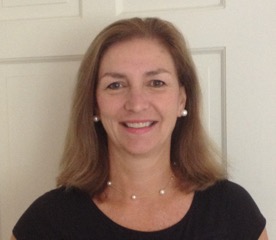 Published on: March 27, 2019
by Kevin Coupe

While this store is a pop up, it is designed to calm you down.

It is called Calmist, it is located in the Westfield Century City mall, and it carries only products designed to help people deal with anxiety and stress.

That means carrying everything from candles to lotions to books to teas to ice cream.

Wait a minute. Ice cream?

That's right. When I spoke with Cody Rapp, who came up with the concept and opened the store, he told me that when he's feeling stress, he likes to eat ice cream. So he made sure that the store included a small freezer with some specialty ice cream items.

(Me, I like vodka, or a good pinot … but he doesn't carry those. Calmist does, however, have some cannabis-based CBD items … because those are pretty much de rigueur in dealing with anxiety these days, especially in California.)

Rapp told me that this pop-up store is just a test to see what works and what doesn't, so he can make expansion plans more strategically. (It is sort of unusual that the physical store got open before the e-commerce store did, but you can go to Calmist.com to be advised when it starts to transact business online.)

I think it is a very smart idea, both as a potential standalone concept and, maybe even more powerfully, as a component of a larger retail entity. I can imagine a Calmist department in a department store or a supermarket or a drug store … in fact, it wouldn't surprise me if the likes of CVS or Nordstrom would be interested.

We'll watch its development with great interest … because I think Calmist is an Eye-Opener.

One other note - Cody Rapp will be a guest on an upcoming Retail Tomorrow podcast. Stay tuned.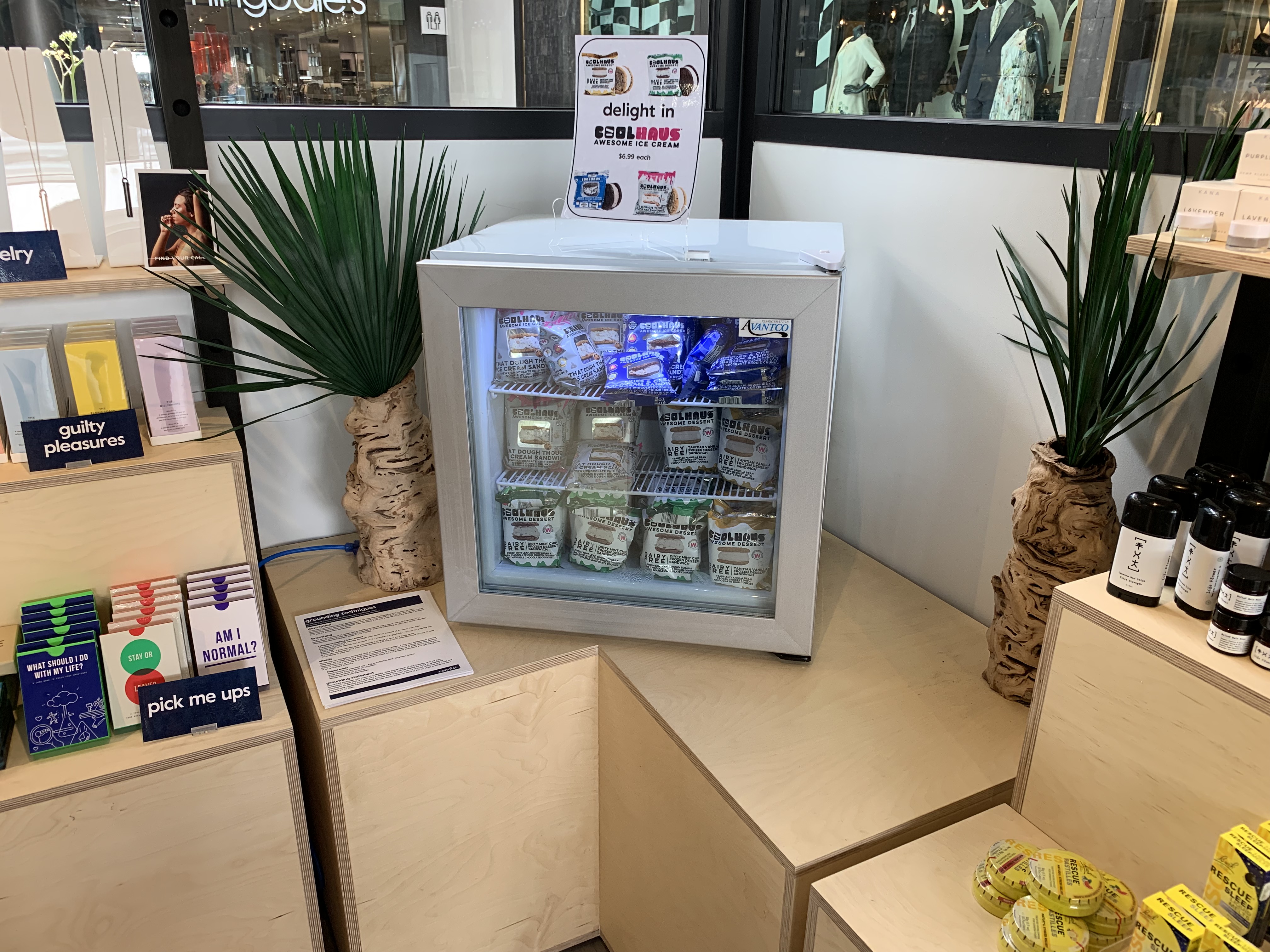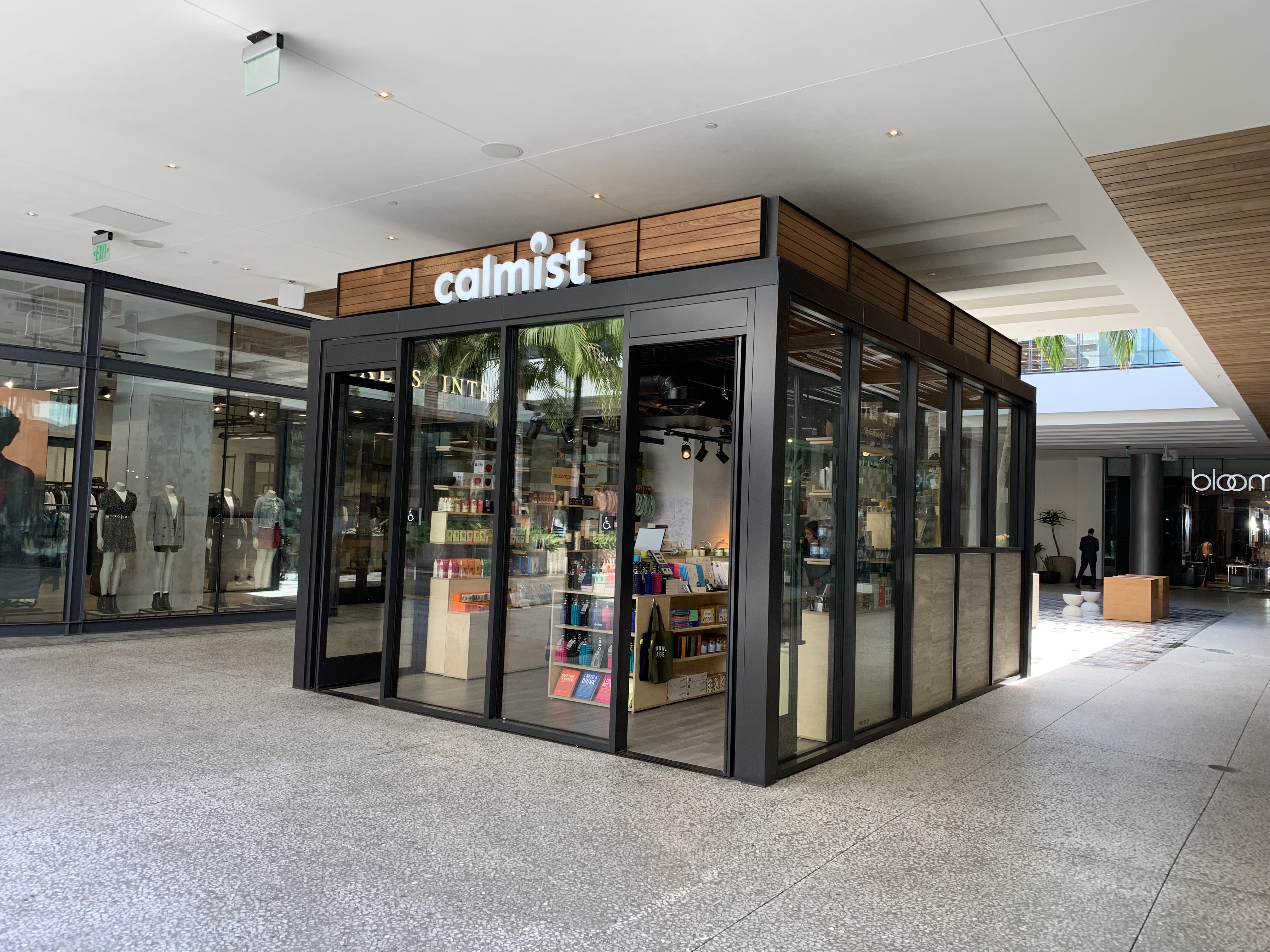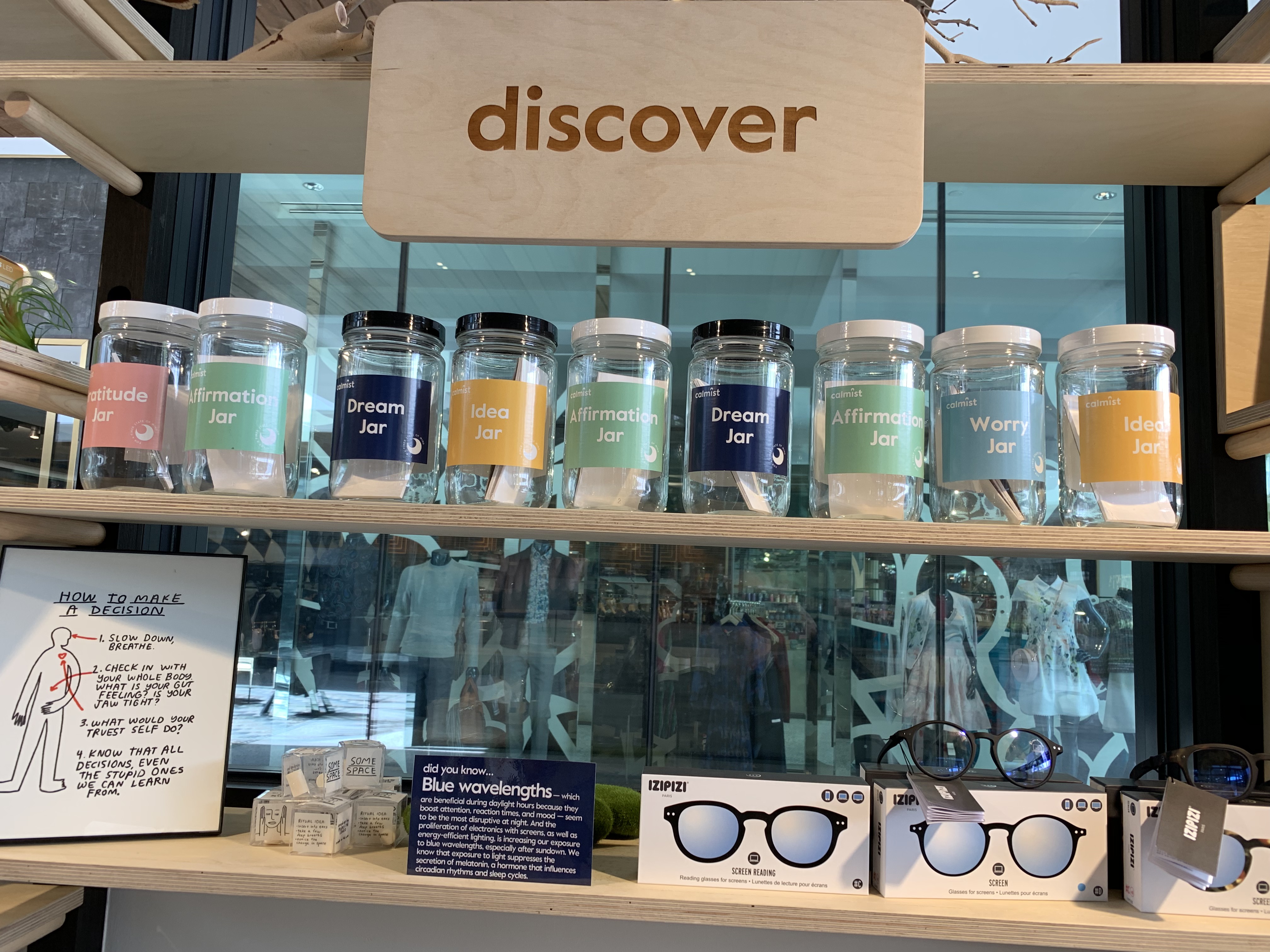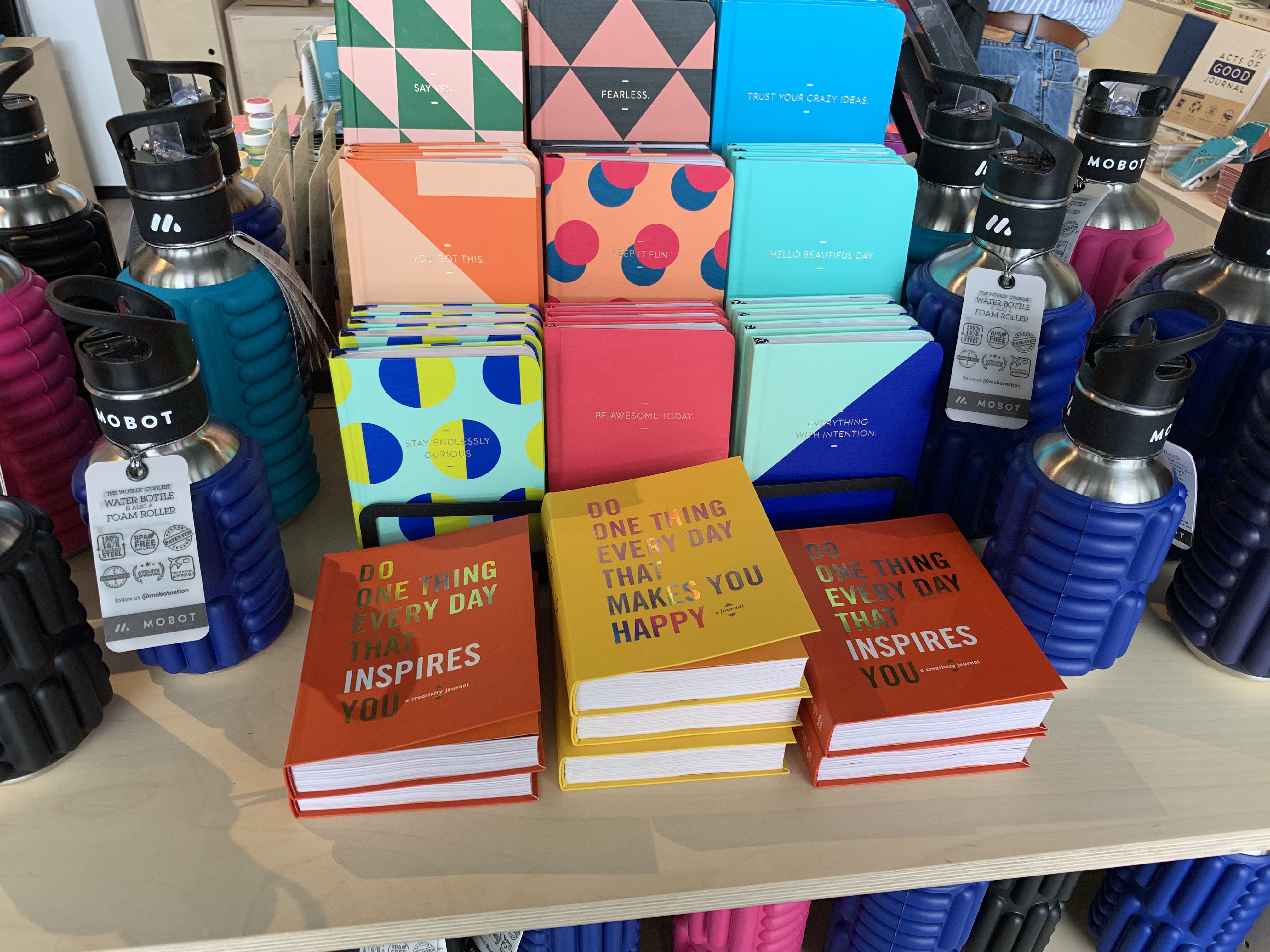 Published on: March 27, 2019
The
Charlotte Observer
reports that Kroger-owned Harris Teeter plans to convert an uptown Charlotte location to an all-self-checkout format.
The store, which at 18,000 square feet is designed for an urban customer, often is busy "with urban residents or uptown professionals making small transactions. Moving to completely self check-out is a way Harris Teeter is looking to eliminate long lines at its registers."
"We believe this will allow us to provide better customer service by having more lanes available, so shoppers should be able to get in and out more quickly," says spokeswoman Danna Robinson. "This is our only store of this size, so (there are) no plans to move forward past this unique design."
The story notes that "automated checkout has grown increasingly popular among large retailers in the U.S., especially in the low-margin grocery-store industry. It's a way retailers look to speed up transactions and ultimately to increase the number of sales at their stores.
"Sales of self-checkout terminals soared 67 percent in 2016, marking a 'breakout year' for the industry, according to a July 2017 report from RBR, a London firm that studies banking and retail automation."
KC's View:

The most interesting - and heartening - thing about this story is the fact that Harris Teeter says it won't be laying anybody off as it makes this shift … which makes me believe that it will deploying more people to work the aisles, engage in customer service, and maybe even do a bit of selling.

Makes sense to me.

Published on: March 27, 2019
USA Today
reports that as people send fewer greeting cards and instead use digital options, "major retailers, including CVS and Walmart, are poised to cut back on cards, and greeting card companies have closed hundreds of standalone locations."
According to the story, "Kevin Hourican, president of CVS Pharmacy, told USA TODAY in an interview that the company has too much aisle space devoted to greeting cards. He said the retailer, which has some 9,600 locations, is shifting more space to health care products after determining that greeting cards are not selling well, using an internal analytics tool."
And,
USA Today
writes, "Walmart is 'reimagining what we're putting' in stores, said the company's U.S. CEO, Gregory Foran. 'Do we really need the amount of lineal footage that we've got in greeting cards?' he said on a conference call earlier this month."
KC's View:

I must admit that pretty much the only time I go buy a greeting card is when Mrs. Content Guy sends me to get one when we need a card at the last minute. (I say this as someone who believes in thank you notes. But I buy them in bulk on … Amazon.)

Not sure if it is me, but when I go to the CVS card section, I see something that doesn't seem to have evolved very much in the past couple of decades. Maybe I'm wrong about that, or maybe they just don't have cards that appeal to my somewhat sardonic sense of humor. But I wonder if these sections have evolved to the extent they should have, considering the new realities of how we live.

I'm guessing no.

Published on: March 27, 2019
Business Insider
reports that United Parcel Service (UPS) "in collaboration with the drone technology company Matternet, made its first revenue-generating delivery of medical samples at WakeMed Raleigh on Tuesday. The Federal Aviation Administration and the North Carolina Department of Transportation provided oversight."
It is, the story suggests, "a major step for proving the worthiness of the highly regulated and much-hyped technology."
It also gets UPS out of the drone gate faster than Amazon, FedEx, the US Postal Service and other delivery companies.
Some background: While "the sluggishness in drone technology is due partially to government regulation.," last year the US Department of Transportation "took a major step in better regulating the commercial use of drones, announcing that 10 state, local, and tribal governments were approved to work with private corporations to test drone technology. The North Carolina Department of Transportation, working with UPS and Matternet, is one of the participants, though UPS's involvement in the program was previously undisclosed."
KC's View:

Soon, I expect, the sky will be filled with these things … and instead of dealing with speculation, we'll be dealing with expected and unexpected repercussions and implications.

Just a matter of time. (I keep wondering if, when facing these things, I'll begin definitely feeling aggressive tendencies. If you get my meaning…)

Published on: March 27, 2019
In the UK, the
Retail Gazette
reports that discounter Lidl has opened a "new and smaller 'Local' concept store in South London as part of a trial that could potentially see a roll-out of the sub-brand."
Lidl says that the store should not be seen as a move into the c-store segment - at 6,500 square feet, it says, it is twice the size of an average c-store … though the story makes the point that it carries 300 fewer SKUs than a traditional Lidl.
Lidl also says that this is a single-store test, and that "the results would be evaluated before deciding whether to roll out the concept and branding."
KC's View:

The argument here long has been that everybody ought to be thinking about testing different formats, and that often these formats need to be smaller, more urban, and more convenience-oriented. This would seem to be exactly what Lidl is thinking, and I have to wonder how long it takes for the new format to prove out and begin popping up elsewhere.

Published on: March 27, 2019
The New Yorker
has a piece entitled "Walmart and the Push to Put Workers on Company Boards" in which it says that at least some store level personnel believe that the company is making short-term devisions driven by economic and competitive factors, and that if "a meaningful number of people with a stake in Walmart's longer-term health - such as store associates - involved in the business decisions, some of these changes wouldn't have happened, and the company would be better off."
An excerpt:
"Because workers have so rarely been invited to participate in board-level decisions at companies in the U.S., there are few domestic examples to look to for a sense of how it would play out. In Germany and a handful of other European countries, however, having worker representation on boards is required." Research has shown that "companies with worker representation invest twice as much in their businesses as those without; wages are higher, and profits are distributed more evenly. These firms also performed better."
Interesting story, and you can read it
here
.
Published on: March 27, 2019
• The
Milwaukee Business Journal
reports that Kroger-owned Roundy's "aims to hire more than 500 employees to staff its stores" across the state of Wisconsin.
The jobs are said to be both full-time and part-time.
Jim Hyland, Roundy's vice president of communications and public affairs at Roundy's, tells the
that "the hiring call is to address needs at the grocer's existing 106-store network," including adding delivery and click-and-collect services.


• The Baltimore Sun reports that executives with United Natural Foods Inc. (UNFI), which acquired Supervalu for $2.9 billion last year, plan to sell the Shoppers Food & Pharmacy chain that it got in the deal.

The decision to sell the stores is not seen as a surprise, since UNFI has been clear about its retail intentions. However, there seems to be some chagrin - especially at the United Food and Commercial Workers (UFCW), which represents the chain's workers - that to this point, there is no timeline for the chain to be divested.


• The Chicago Tribune reports that Sears, just emerging from bankruptcy protection and under new ownership by old owner Eddie Lampert, has ended life insurance benefits for eligible retirees from the company.

According to the story, "It's unclear how many Sears' retirees will lose coverage, but the company paid about $16.6 million in premiums for eligible retirees for the year that ended Dec. 31, 2017 … Retirees can convert all or part of their group life insurance policies to individual whole life policies and pay the premiums, according to the letter sent to retirees.

"Sears had already sacrificed popular employee perks amid longstanding financial struggles, including significant cuts to life insurance coverage in 1997. But the company still covered life insurance policies worth at least $5,000 for eligible retirees."


• The Associated Press reports that online retailer Wayfair, which has been testing popup stores "as a way to boost sales and let shoppers touch and feel products," now has announced "plans to open 200 stores in the next couple of years … Wayfair says its new store will open this fall at the Natick Mall in Natick, Massachusetts, where it tested a pop-up shop last year. The company also recently opened an outlet store in Kentucky that sells returned furniture."

Published on: March 27, 2019
• IGA Inc. has hired Robin VanDenabeele, most recently director of brand development-private label at Fresh Thyme Farmers Market and before that category development manager at Topco, to be its new Director of Exclusive Brands.
Published on: March 27, 2019
• The Food Marketing Institute (FMI) and National Grocers Association (NGA) have registered their approval of a just-introduced bill, the "Restoring Investment in Improvements Act," described as "a bipartisan bill that will resolve the 'retail glitch,' a drafting error in the Tax Cuts and Jobs Act (TCJA)."
The TCJA "included a provision providing businesses with a 100 percent bonus depreciation to be used to write off the full costs of short-lived investments immediately. Congress intended to help retailers invest in their businesses with the inclusion of this provision. However, due to a drafting error, some categories of business investment, most notably qualified improvement property, or 'QIP,' were excluded from being 100 percent eligible for bonus depreciation. Due to this error, retailers making investments to improve their stores now face a more restrictive cost recovery period that is twice than under the prior law."
The new legislation that fixes the drafting error was introduced by Rep. Jimmy Panetta (D-California) and Rep. Jackie Walorski (R-Indiana).
Published on: March 27, 2019
Responding to our piece about Walmart closing nine stores prompted the following email from MNB reader Andy Casey:
Closing 9 out of 4,700 stores across America doesn't seem unusual and certainly not a big deal. As for only building 10 new ones, with 90% of the US population within 15 miles of a Walmart how many more can they possibly need?
I agree … my point was that it seems entirely possible that Walmart could close more US stores in 2019 than it opens. That may have happened before, but I'm not aware of it.
And yes, I agree … in the current competitive environment, how many bricks-and-mortar stores does Walmart need?
We had a story yesterday about a new Pew Research study that seemed to reflect a certain pessimism among the citizenry. For example, two thirds of Americans believe that country will get more politically divided … 60 percent believe that the United States will be less important in the world … and 73 percent believe the gap between rich and poor will grow.
I commented:
You can count me among the people who think the fabric of society is pretty much unraveling, and that much of the world, in the words of Raymond Chandler, is "as hollow and empty as the spaces between the stars."
MNB reader Tom Hahn responded:
Wow – you're usually a little more positive about the future. Maybe when we put all of our faith in Amazon and Starbucks and the like to keep the fabric "raveled", well….we get what we deserve.
And from another reader:
"The fabric of society is pretty much unraveling???"  You read too much news every day!  The media love to focus on the bad news, and I can't blame them because it sells.

I understand why people are so scared about things, but that's why I like this website - HumanProgress.org, which shows how much better the world (as a whole) keeps getting every day.  Studies have shown that we seem to have a built-in pessimism, so in the 21st century now that most of us don't have to worry about basic survival we can move on to other things that will destroy us all.

Have yourself a good burger, a tasty beer, and watch a movie, the sky isn't falling!
First of all, I kind of have to watch and read the news. It is sort of important in terms of how I make a living.
But you're both right … for some reason, I was being a little pessimistic, and was feeling like we were "in rats' alley, where the dead men lost their bones."
Maybe I need a visit to Calmist?