Published on: April 10, 2019
by Kate McMahon

If my Whole Foods shopping list included wild sea scallops, Sumo citrus, ground bison, candles, Justin's Nut Butter Cups and a plastic-wrapped turkey and Swiss cheese sandwich, I would be one happy Amazon Prime customer tallying my much-touted "member discount" at checkout.

But alas, I was in the market for more mundane groceries: eggs, milk, orange juice, butter, ground beef, asparagus, a rotisserie chicken, Arborio rice and strawberries.

And so, one week into Whole Foods' promise to cut prices on "hundreds of items" and reward Prime members who fork over $119 a year for membership, only the strawberries were on sale.

I saved two bucks.

Amazon announced the effort last week, heralded in stores by light blue signage for "Member Deals" and posters reading "Hey Prime members, you're gonna need a bigger cart." These follow the bright yellow "sale" signs introduced during the last price cut, including an additional 10% off those items for Prime members who present their Whole Foods app barcode at checkout. (Oh yes, and there was an under-the-radar price increase in between "cuts.")

At first glance, the light blue "Members Deal" sign advertising organic strawberries reduced from $5.99 to $2.99 a pound looked promising. Then the one-pound container rang up at $4.99 reduced to $2.99 for a savings of $2 not $3. (Did Whole Foods mark them up only to mark them down and make the cut look bigger? That's certainly the implication.) And then I noticed that strawberries were on sale at just about every supermarket in town.

I wasn't the only one underwhelmed. Many Prime members vented on Twitter with posts such as:

"They need to do better. My Prime discount was $2.21 on a $252 shop" and "Well, thank God Amazon bought Whole Foods, otherwise I never would have been about to afford it without my MASSIVE 80 cent discount (eye roll emoji)."

The New York Times enlisted the basket approach, purchasing the same groceries the day before and the day after the price cut. "The result: We saved a nickel."

Admittedly, there were significant savings on the wild sea scallops (from $22.99 to $12.99 per pound), the Sumo citrus ($3.99 to $2.49 per pound), ground bison ($9.99 to $7.99) and 25% and 35% off of candles and Justin's Nut Butter Cups, respectively. There was a $2 savings on the $6.99 pre-made sandwich, just steps away from the deli.

But Whole Foods did not deliver on its pledge to slash prices on seasonal produce and premium meats, and trust me, I looked for bargains. In fact, the very seasonal organic asparagus was $4.99 a pound. The price at local supermarkets was 60% lower.

Which begs the question: are these real savings for loyal shoppers or just a vehicle to drive Prime memberships? In fact, new customers who try Prime can get $10 off of a $20 in-store order through the end of April.

If Amazon truly wants to make a Prime membership "irreplaceable" and forge a strong connection with Whole Foods shoppers, this isn't enough. Its Twitter feed was filled with customers grousing that they didn't even bother to open the Whole Foods app at checkout any more, since there was so rarely any benefit.

Furthermore, it seems to me that there are only so many times that Whole Foods can go to this well. At some point - and we may already have reached it - press releases, advertisements and in-store signage about discounts will fall on deaf ears.

Let's face it, Whole Foods will always be more expensive than its mainstream competitors, and its loyalists expect quality. In this competitive category, I would like to see a real loyalty program with quantifiable discounts based on Prime shoppers' history. Sea scallops, bison and Sumo citrus aren't doing it for me.

It may be that Amazon - seeking to drive more value from its Whole Foods ownership to other parts of its business (like Prime membership) - could be slowly eroding Whole Foods' value proposition. It is, at least, something to consider.

Comments? Send me an email at kate@mnb.grocerywebsite.com .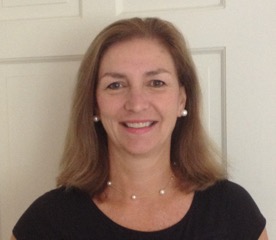 Published on: April 10, 2019
by Kevin Coupe
The
Good News Network
has a story about seven-year-old Benjamin Ball, who while visiting LL Bean's flagship store in Freeport, Maine, requested a paper straw at the café … only to be told that they only had plastic straws.
Upon returning to his home in Carlisle, Pennsylvania, young Benjamin wrote a letter to Steve Smith, LL Bean's president/CEO, in which he said, "I'm writing to you because I'm a friend of the Sea Turtles and I want to protect them. Marine animals get killed by plastic in the Ocean. The Sea Turtles are important to the ecosystem and me … I know that L.L. Bean cares about the Earth too. If it is possible, could you use paper straws instead of plastic straws, please?"
Smith wrote back within 24 hours, promising the young man he'd looking into the situation.
""It made me smile," Smith says. "It was a really articulate, well-reasoned, polite, yet passionate and emotional note about saving a species that no one is speaking for. It hit me in a really emotional way."
And, the letter got results: "L.L. Bean has announced that its retail affiliates and employee cafeterias are converting to 100 percent corn biodegradable straws," the story says. "The retailer is the latest to join the growing anti-straw movement that includes Disney, Ben and Jerry's, Starbucks, Major League Baseball, and McDonald's."
I love everything about this.
I love the fact that a seven-year-old wrote a
letter
.
I love the fact that Steve Smith responded so quickly and so well. (No surprise here, by the way. He's one of the best CEOs out there.)
Putting itself on the side of the whales, not to mention responsive to the concerns of its shoppers, reflects well on LL Bean's culture. Also, it suggests that LL Bean understands that seven year old children are its future customers … and that it must be in synch with their concerns if it is to be relevant and resonant in the near and distant future.
That's the Eye-Opener.
Published on: April 10, 2019
Digiday
reports on Amazon's latest effort to become a third-party shipping and logistics provider, competing with the likes of FedEx and UPS. Last week, the story says, Amazon "reportedly offered sellers in the New York City, Los Angeles and Chicago areas the option to use its owned and operated shipping capability (called Amazon Shipping) to ship from sellers' warehouses directly to customers, and not through its fulfillment centers. It takes Amazon's delivery capabilities beyond multichannel fulfillment, a service that allows merchants to ship via Amazon's fulfillment centers."
The story notes that "a more robust homegrown shipping capability reduces Amazon's reliance on third-party delivery providers, letting it control more of the experience. It also solves a pain point for some sellers who experience problems when using third-party providers … Looking longer term, with its extensive logistics network, shipping is an untapped opportunity for Amazon. According to a recent report which cited data from consultancy Shipmatrix, Amazon currently handles 10 percent of its own shipping traffic. Meanwhile, USPS handles 62 percent of Amazon's traffic, UPS handles 21 to 26 percent and FedEx handles 8 to 10 percent. An owned and operated shipping service opens up possibilities to scale the service to companies outside of Amazon's ecosystem."
KC's View:

This all seems inevitable to me. As Amazon looks to exercise greater control over its delivery systems - both for economic and branding reasons - it almost certainly will look to sell those services to others as a way of exerting dominance and amortizing the costs.

It is funny that when I first read this story, I wondered if such efforts were distracting Amazon from more important priorities, like Whole Foods. But this probably represents linear thinking, and mostly reflects the fact that I'm not able to walk and chew gum at the same time.

Amazon seems to recognize no such limitations.

Published on: April 10, 2019
Bloomberg
reports that Albertsons-owned meal kit company Plated, which just weeks ago said that it would be pulling the offering from some of Albertsons' banners, how is laying off about 10 percent of its headquarters staff in New York City.
According to the story, the cuts affect about 25 employees, and the company said it will allow it "to reduce expenses and better utilize the larger company's operations structure already in place."
KC's View:

I continue to believe that meal kits done right have a future.

Which then raises the question: Was Plated conceptually flawed, or was it the implementation that didn't work?

Or, did it just not fit inside the Albertsons infrastructure?

Published on: April 10, 2019
The
Yonhap
news service reports that Starbucks will convert 350 of its stores in South Korea to a cash-free format, bringing to 759 the total of its units in that country that only take credit cards and mobile payments.
The stores there are operated in a joint venture between Starbucks Coffee International Inc. and South Korean retail giant Shinsegae.
According to the story, "Starbucks said the decision is part of its broader digital innovation drive, as the number of cash payments has been declining at its stores in South Korea. The daily average for electronic financial transactions came to a record 126.1 billion won (US$111.1 million) in 2018, up 86.2 percent from a year earlier, according to government data."
KC's View:

Seems to me that there is a lot of evidence that there are a lot of countries like South Korea where they embrace the future and develop technologies that move them forward, while in the US we have communities that attempt to create barriers to the future.

Published on: April 10, 2019
Digiday
reports on how Walmart "is using money services to lock in customers, grow sales, and stave off e-commerce rivals," offering customers a "menu of money services that includes on-site check cashing, bill payments, money-transfer services and prepaid cards. It announced last week that its MoneyCard platform — a prepaid card and budgeting tool accessible through an app and a website — saved its customers $2 billion since its inception two years ago."
According to the story, "The MoneyCard savings milestone marks Walmart's slow march to drive customers to its ecosystem through financial services tools. The company recently launched a purchase financing option through startup Affirm in late February. Money services help Walmart position itself as a full-service retail and financial center for its customers — a tool to encourage customers to come to stores and make more purchases at Walmart."
KC's View:

It is a measure of Walmart's ambitions that even as it expands its offerings to the un-banked, it also is testing a high-end concierge service in New York City.

Published on: April 10, 2019
The Retail Feedback Group is out with a new survey saying that 63 percent of shoppers have a digital interaction with their supermarket, up from 56 percent just two years ago.
In addition, the study says that 55 percent of shoppers check an online circulars, 47 percent build their grocery lists online, 44 percent research special promotions online, 25 percent go online to get recipes, 11 percent seek out nutritional information, and nine percent read their store's blogs.
Published on: April 10, 2019
Kroger yesterday announced a series of executive moves designed to support its Restock Kroger growth initiative.
• Mary Ellen Adcock, currently group vice president of retail operations, has been promoted to senior vice president, retail operations.
• Joe Grieshaber, currently president of the Fred Meyer division, has been promoted to senior vice president, merchandising.
• Robert Clark, currently senior vice president of merchandising, has been named senior vice president, supply chain, manufacturing and sourcing.
• Dennis Gibson, currently president of the King Soopers division, has been promoted to president of the Fred Meyer division, succeeding Joe Grieshaber.
• Dan De La Rosa, currently president of the Columbus division, has been promoted to president of the King Soopers division, succeeding Dennis Gibson.
• Marlene Stewart, currently president of the Houston division, announced her plans to retire from the company after 41 years of service, effective July 20.
• Joe Kelley, currently vice president on special assignment, has been promoted to president of the Houston division, succeeding Marlene Stewart.
Published on: April 10, 2019
The
Milwaukee Business Journal
reports that a new study from Earnest Research examining the relationship between Amazon and the Kohl's department store chain, concludes that it has been largely successful.
The relationship between the two companies allowed customers to return products bought on Amazon to some 100 Kohl's locations, including some in the Chicago area.
According to the story, "Earnest Research says it based its conclusions on an analysis of credit, debit and bill payment activity from millions of anonymous consumers in the United States. The firm says its analysis found 7% to 8% of Kohl's customers in Chicago were making Amazon returns last summer, compared with 3% in most of the rest of the country."
At the same time, "Earnest Research found an uptick in revenue growth at Kohl's in the Chicago area coincides with approximately the start of the Amazon pilot. Prior to the partnership, the study says, sales in the Chicago region tracked closely with the rest of the nation. Then in the first quarter of 2018, growth topped more than 10% in Chicago, compared with 5% for the rest of the nation."
KC's View:

The story rightly observes that some folks criticized Kohl's for sleeping with the enemy, while others suggested that it was innovative for the traditional retailer to take this step. The numbers would suggest that Kohl's found some benefit in the relationship, and that's a good thing … though I do think that Kohl's will only feel Amazon's love for as long as it benefits Amazon.

Published on: April 10, 2019
•
CNBC
repots that the US Food and Drug Administration (FDA) has scheduled its first public hearing on the legalization of CBD - the non-psychoactive compound found in the cannabis - for May 31.
According to the story, "The agency wants data on CBD's safety in food products and feedback on how it might regulate manufacturing, marketing and labeling, according to a notice posted Tuesday in the Federal Register … Congress legalized CBD derived from hemp in December.
This was supposed to lead to a surge in consumer products infused with the cannabis compound. However, the FDA's rules prohibiting the addition of CBD to food and drinks have kept most large companies on the sidelines, though a number of start-ups have jumped in anyway."
•
MarketWatch
reports that Unilever-owned Schmidt's Naturals plans to launch "a line of hemp-oil deodorants that will be available at certain retailers," to be followed by "a separate range of CBD products" - if the company is confident that such a product line complies with all legal requirements.
CBD, a non-intoxicating ingredient in the cannabis plant, "was expected to be fully legalized along with hemp as part of the December Farm Bill, but instead it was moved under the purview of the U.S. Food and Drug Administration from the Drug Enforcement Administration," the story says. "That's because the FDA views it as a drug.
"CBD is an ingredient in the only cannabis-based drug that has won FDA approval as a treatment for severe forms of childhood epilepsy. The FDA has promised to hold talks on regulating the substance this month and outgoing commissioner Scott Gottlieb said he would seek pathways for approval. But until those have been created, the FDA is not allowing companies to add CBD to food, beverages or cosmetics, forcing many companies to put their plans on hold."
Published on: April 10, 2019
• Amazon announced this morning that is expanding its delivery services, via Prime Now, to Whole Foods stores in Asheville, Charlottesville, Columbia, Lexington, Little Rock, Manchester, Mobile, Naples and Savannah, as well as grocery pickup services to stores in Columbus, Ohio.
Amazon says that delivery now is available in 75 U.S. metros and pickup from Whole Foods Market is available in 30 U.S. markets; additional expansion of both services is scheduled for later this year, the company said.
• The
Washington Business Journal
reports that Amazon "is looking for a booze business policy and lobbying expert, and it could portend a push into more alcohol sales for the online retail giant." The paper knows this because Amazon is advertising for a "manager of alcohol public policy," who will "create, execute, and manage key public policy issues related to alcohol procurement and sales."
The story suggests that "this could be a part of a play by Amazon to expand its two-hour or less alcohol delivery service to cities in the eastern Untied States, or, Amazon could be looking to completely change the regulatory game for alcohol shipment … Amazon's most recent efforts on alcohol distribution come in the form of local delivery. Over the last few years, Prime members in a few cities like Minneapolis, Cincinnati and Seattle have been able to get beer, wine and liquor delivered to their homes. Amazon offers beer runs in a number of other cities but not always liquor or wine. That's likely because of a wide range of state and local laws regulating who can sell and even when spirits can be sold."
The retailer did create an offering called Amazon Wine, which was available in about a dozen states, but shut it down because of a plethora of local and state regulations that made its operation problematic.
• The
Washington Business Journal
reports that Amazon, as it begins opening its HQ2 offices in northern Virginia, "is considering covering the full cost of transit fares for its Arlington employees."
According to the story, "The coverage of transit fares by the company could assuage some fears that Amazon will further hamper traffic congestion problems in Greater Washington. The company has pledged to bring at least 25,000 new jobs to National Landing — a new name for parts of Crystal City, Pentagon City and Potomac Yard — over the next 12 years."
The
Journal
points out that "currently, Amazon covers the full fares of its Seattle employees' use of buses, light rail and ferries, according to the report. About one in three use transit to get to work in Seattle."
Published on: April 10, 2019
…with brief, occasional, italicized and sometimes gratuitous commentary…
•
Glossy
reports on a new Unilever brand of cleaners and soaps called The Right To Shower, consisting of eight SKUs going by names such as Dignity, Hope, Joy and Strength. The kicker - "Unilever is promising that 100% of the brand's profits in its first year of business will be donated to mobile shower initiatives to serve the homeless population."
The initiative is in line with Unilever's stated desire to develop "purpose-led brands" as a growth opportunity.
Federal statistics suggest that more than a half-million Americans are homeless and "don't have regular access to shower spaces."
"We consider Unilever as a company of purpose, and we want our brands to be seen with that same purpose," says Laura Fruitman, co-founder and GM of The Right To Shower. "We knew this issue of homelessness existed, and we wanted to flip the idea of social good by baking it into the brand, rather than start with an issue we wanted to solve."
Love this.
• The
Cincinnati Business Courier
reports that Procter & Gamble is testing a new brand - called Pepper & Wits - that is designed to appeal to women coping with menopause.
For the moment, the story says, "The brand's hormone-free products are available only via the Pepper & Wits website. Products include dietary supplements and estrogen-free lotions, including separate moisturizers for the hands and feet, body and vagina … Each capsule contains a blend of three herbal extracts and melatonin, a popular sleep aid, P&G said. The product is vegan and non-GMO."
The
Courier
says that P&G "is also interested in developing health care products for men, including treatments for symptoms of hair loss and erectile dysfunction."
• The
Sacramento Bee
reports that the "Harris Ranch Beef Holding Company, which operates a beef slaughterhouse and packing plant in Selma and a cattle feedlot in Coalinga, has been sold to Hanford-based Central Valley Meat Holding Company." Not included in the sale were "other Harris Farms businesses, including the Harris Ranch Inn and Restaurant off Interstate 5 near Coalinga and Harris Farms' horse division as well as farming operations for a range of crops including nuts, vegetables, citrus and grapes."
•
Fox Business
reports that restaurant chain Friendly's is about to have fewer links - it is closing 23 locations in the Northeastern US.
The move will leave the company with 77 corporate locations and 97 franchisee-owned restaurants.
The story quotes CEO George Michel as saying that the decision follows a lengthy review to "chart a successful course forward in the face of shifting customer preferences, increased competition and rising costs."
Wait a minute. There are still Friendly's that are open?
Published on: April 10, 2019
The other day we had a story about how Patagonia planned to stop doing customized vest orders for large corporate clients that it essentially feels are out of synch with its company's social/cultural priorities. I said I approved, which led one MNB reader to suggest that maybe I was being a tad inconsistent, since I earlier had criticized a bakery for not being willing to bake wedding cakes for same-sex ceremonies.
I said that I thought the charge of hypocrisy was a legitimate one; I agreed with Patagonia because I approve of its priorities, and didn't extend the same consideration to the baker.
Got a lot of email on this one.
MNB reader Doug Wheeler wrote:
In response to your response to the reader's response on Patagonia, the comparison to the baker is a separate legal argument from Patagonia's situation. (I'm not a lawyer, so check me on all of this).

There are commercial laws, like Patagonia can't sell the same quantity of vests to JP Morgan at a different price from what they sell that amount to a solar energy company. It doesn't appear they are doing that. But Patagonia has every right to refuse to sell to JP Morgan because they are legally allowed to choose what businesses to contract with for a sale in almost all cases. I believe B2B sales differ from B2C in these types of laws (more leeway in B2B given contract laws and so many variations of contracts vs. retail sales).

In the baker's case, the reason they didn't sell the cake to the gay couple is precisely because they're gay - a protected class (well partially, depending on state and on judge) - same as if they were Hispanic or Jewish or blind. A Patagonia store couldn't refuse to sell a bunch of retail products to an LGBTQ organization either (assuming that organization can reasonably prove that was the reason).

Investment bankers aren't a protected class, nor should they be. That's why your comparison is off, at least legally. You could make the case that Patagonia shouldn't pick customers like that and "discriminate" against certain companies, and perhaps you do feel that way. I don't agree, but it's a fair point and I appreciate your willingness to acknowledge your biases.
From another reader:
The rebuttal to your comments where another reader drew a parallel between the Patagonia issue and the bakery case smells like a "reverse racism" argument.  Are we really going to believe that Wall Street, and the cultures they create are credibly impacted by being prevented from having their brand associated with Patagonia? These are the same guys who protested the Fearless Girl's location facing down the Charging Bull. 

In the bakery case, the harm occurred when the customer (who is in a protected, frequently discriminated against class) wasn't able to purchase that specific cake, from that specific baker.  In the Patagonia situation, do we believe that a Wall Street firm or VC firm qualifies as a protected class?  The short answer is:  no, probably not.  

I understand that the bakery customer could've gone elsewhere, but the point is that we should protect those who have historically been subject to, at a minimum, less-than-ideal equality norms.  

It's funny to me that there is so much hand wringing over this.  It doesn't strike me as discrimination.  At all.   

And for the record, I don't own any Patagonia, but you know I'll be buying a jacket this fall!
MNB reader Derek Woo wrote:
I don't believe you're a hypocrite here.
 
That reader's logic is wrong.  All the differences that the commenter points out are considered protected classes in the US. Being a Wall Street guy is not a protected class. These aren't the same situation.
 
Sellers can pick and choose their buyers all they want, just as long as it's not discriminatory according to law.
From another:
I'm not sure your commentary rises to the level of hypocrisy. Discrimination is fairly well defined legally. If a business discriminates based on those things, then they could be compelled to change their behavior or penalized. If a business discriminates on non-protected things (like Wall-street types or maybe Mets fans), then they can. Some people, in playing the 'moral equivalency' game, seem to forget this.
And, from MNB reader Rich Heiland:
Methinks you might have rushed to judgment of yourself.

Patagonia did not, as I read it, say a fleece could not be sold to an individual customer. What it said was that it would not engage in co-branding - allowing its logo to be used by companies and organizations that are not ones with shared values.

I do not feel the comparison with the baker and gays is valid. If an LGBTQ walks into a bakery, wants a cake and is turned down because of their individual status, then this is a one-on-one situation. Is it legal? it appears we remain in limbo between absolute court opinion and what some of us may feel is right or wrong.

But, in the case of Patagonia, the firm has said to another corporate entity that it does not want to share its brand. Citizens United notwithstanding, I do not consider a corporation to be a living, breathing human entity subject to all the rights that go with that.

When I taught branding with my clients, my common warning was "the brand never sleeps." You are the brand. if it is on your car, don't flip off someone who cuts in front of you. If it's on your shirt, don't get in the 10-items or fewer lane if you have a full cart.

And, if you are Patagonia and your core values are earth-centered, don't co-brand with a dirty coal company.

So, to me, if Patagonia, living within its corporate and cultural values, wants to maintain the integrity - and hence ultimate value - of its brand by setting criteria for how that brand is used and shared, it can and should do so.

Since I am, by a few years, older than you I gently would advise you to be more fair with yourself. 🙂
We had a story the other day about how European Union lawmakers are considering new legislation that would prevent plant-based products being described using words that imply they that they are made from meat.
I commented:
I'm basically in agreement with the idea that if something is not meat, it ought not be called meat. I like accuracy in labeling - it is the least that consumers can and should expect from retailers and manufacturers.
MNB reader Shelley des Islets responded:
I differ with you on this.  Regarding the terms 'milk' and 'meat'—we already use the term milk for things sourced somewhere else besides mammary glands.  The milk of the dandelion, for example (and a bunch of other 'milky' plants) is a thing easily understood long before a vegetarian diet was more of a choice than a necessity.  We have called the liquid inside a coconut 'milk' for a really long time, too. Second, we are accustomed to 'milk' being predicated with other information such as 'whole,' 'skim,' 'goat,' 'chocolate,' etc. If I see 'almond' or 'coconut' before the word milk, I am not going to be confused about which animal's breasts were accessed for it.  It does not impede my understanding of cow milk to know it can come from goats or coconuts.  Nothing is confused.   Similarly, 'meat' is used for other things other than ground or sliced muscle tissue.  'Meat' is what we're after when we use the little pick tool after employing a nutcracker.  We are accustomed to seeing clarifying terms here, too—'crab,' 'lean,' 'ground,' 'filet,' and so forth.  Seeing 'vegetarian' or 'plant-based' doesn't take anything away from my understanding of a beef steak or ground turkey patties.  Seeing 'swordfish steak' doesn't confuse me about whether it came from a cow or not.  If I see that I'm offered 'medallions' I can usually discern whether it is an edible item made from pork, beef, or seafood or it is to be awarded to the top player on a team.  Would we suddenly disallow 'paper' towels because they're not made from cloth?  or cease referring to lemon and lime rinds because they are not the same as pork rinds?  Can we still have icing florets AND broccoli florets?  And let's not even discuss 'fingers!'
 
All of this to say that 'beef' refers to cows, 'pork' to pigs, 'seafood' to water creatures, 'poultry' to feathered, two-footed animals, and 'vegetarian' to plant-based products.  What they're processed to look like or taste like is immaterial to me.  The first concern (after food safety) has to be whether people are likely to be confused by how a product is labeled and be misled into consuming one thing that they thought was something else.  The biggest words on Boca patty packaging are "Boca All American Flame Grilled Veggie Burgers."   If it said "Jenny O All American Flame Grilled Burgers," I'd probably guess at turkey, but it could be chicken.  If it said "Jimmy Dean's All American Flame Grilled Burgers" I might check to see if it was a sausage patty or a plain beef patty.  It's rare, I think, to see only 'burger' without a clarifying word like 'beef' or 'turkey' but beef enjoys the spot as the assumed default for burgers.
 
All of that to say that I think 'meat,' 'milk,' 'cream,' 'burger,' 'sausage,' 'steak,' 'medallion,' 'fingers' and anything else are generic terms, and require clarifying words in nearly every case to understand what is being referred to.   Certainly, if someone munches on some Morningstar Chik'n Tenders and finds out they are not chicken, they may be surprised, they may even feel they've been wronged on some level, but they won't be sick.  If they have food allergies or sensitivities, they are reading the label anyway.
 
Thanks—I have to admit I was a little surprised at your remark, though I know you are a champion on truth in labeling.  I am adamant about transparency, too.
And, from MNB reader Stephanie Steiner:
I think it's time for producers to deal with competition just like the rest of the world. "Moo juice," is an oft-used slang term for milk, and  a quick internet search shows that Pillsbury had no trouble using it: even though it was not juice.
 
A burger did not come from a cow.   If a product is plant based, it should not be legally allowed to be called "ground beef," certainly.  But "burger," or "patty?"  Those terms are invented and should be available for usage.
Responding to the story the other day about the battle for the last untethered screen - the one found in cars - one MNB reader wrote:
Been some time since I wrote in but this one seems to miss one huge issue - distracted driving. I will never be an autonomous car "occupant" as I enjoy driving & prefer being in control - just my preference - no issue with those that like the autonomous approach. However renting cars often as I do I run into situations where the car finds my phone or wants to configure something as I'm driving and I've often been momentarily distracted as a result - and I've been driving for a long time. Enter newer drivers like my older children who have enough distractions to contend with and we're OK letting marketers take over vehicle dashboards? I'm not arguing against maintenance or safety related notifications but my car alerting me to an Instagram post or a Starbucks offer when my eyes and attention should be on the road - yikes! No thanks - they have plenty of other opt-in ways to market to me.

Similar but related subject - did convenience stores do any research at all before they placed monitors at the pump that shriek offers to you that likely aren't relevant to you at all while all you're trying to do is pump gas and move on down the road? It's auditory pollution and to me demonstrates that they have little interest in me as a customer. If they did they would leverage the loyalty ID that I swiped (tapped if they ever upgrade their equipment) before I started pumping to know what I like or don't like and present me with a relevant offer. Instead they blare useless information to me and demonstrate that I'm just a marketing opportunity versus a valued customer.

There's a fine line between targeted offers and distractions that could drive accident rates even higher than the unacceptable level they're at today.
And, from another reader:
I read this also and wondered "how many more distracted driving accidents will we have ?" I get radio/audio only but it seems that using all the old ad tricks to get screen attention could be counter productive. And, as I recall, most cars only have one occupant (the driver) so a passenger only option would fall short of these glorious projections. Most humans can't do 2 things at once effectively.
Yesterday, Michael Sansolo wondered in his column what The Who would need a french horn player for.
MNB reader Peter Talbott wrote:
Gentlemen, surely you recall the horn from The Who's Quadrophenia's  "Helpless Dancer" (which was bassist Keith Entwistle's theme, and he played it live onstage) as well as in Tommy's  "It's a Boy".
Surely.
And from MNB reader Mark Wright:
As a recovering horn player, I advise you to dig out your old vinyl copy of "Tommy" and start with the overture.  That should answer any questions about why The Who needs French horns…
Got the following email weighing in on the discussion of retailers curtailing their greeting card sections:
I am of that generation that collects things. Baby Boomers . . . now trying to figure out how to get rid of it all and scale down, and confronted with it, which reminded me of some of my beloved "stuff" because it relates to greeting cards.

There was a time "before" greeting cards, long, long, ago, when people gave each other framed mottos. They were cheery, corny, had colorful graphics, and almost always sweet sentiments. You put them on the wall, in the kitchen, or the living room, or the den I suppose to remind you of the person who sent them.

Primarily they were manufactured by the Buzza Print Company of Minneapolis, MN. There were a few other competitors, but Buzza was the best known. And then came the Great Depression, and people could no long afford to buy framed prints to give to each other, and the Buzza Co. went out of business in 1931. 

Shortly thereafter, a new startup company called Hallmark started making something new to replace frames, and cheaper, too. The greeting card was born! Sure, there were cards around before, but Hallmark marketed cards to the masses, and the concept stuck, until you pointed out via data from the purveyors of most cards, people aren't sending them anymore. 

While I lament the demise of cards, especially better cards than Hallmark (I admit, I'm a card snob), no one wants to spend $3 to $6 for a Papyrus card or Punch card. And people are just too lazy to write. I hate that. I miss getting letters. I miss people organizing their thoughts for me, generally in more positive form that the drivel that comes across in text most times.
Reacting to a financial analyst's comments about Kroger's recent quarterly numbers, one MNB reader wrote:
Boy, that Scott Mushkin is a genius, he figured out price cuts will affect profits, really? Kroger seems laser focused on what they need to do, and the Street be damned. Seems so silly that the stock drops because Whole Foods may drop prices, but that's the way it goes on Wall Street.
Which is why I try to pay a lot more attention to Main Street than Wall Street.
On another subject, from MNB reader John Carroll:
Restaurant delivery is here to stay, because it's all about what the consumer wants. Variety, Convenience Speed and Quality all play roles in the value equation. Restaurants and vendor partners will need to work together to develop a better plan for the disruption. Beverage providers (usually one of the top contributors to profit in many formats) will need to develop tactics to drive incidence, packaging partners will need to provide vessels that keep fries crispy and food warm, and they all need to work together to design a better digital menu .

The biggest difference to me between grocery and restaurants is the product / brand offerings. I order Doordash from my favorite greek place because their dolmas and tzatziki are awesome .When Instacart delivers my Diet Coke, Bounty, Tide and K-Cups does it really matter if it's delivered from Publix, Kroger , or Walmart? The big lesson and insight here for the food industry is how can retailers differentiate though delivery ….. we have seen the discounting / price movie before, so it's time to get creative.
Regarding CVS's decision to expand same-day delivery, one MNB reader wrote:
I had to laugh...There is an independent pharmacy in Greenville, SC (Fowler's Pharmacy - check out their web site) who has been offering same day delivery since the 1950's and at no extra charge! 

BYW - Walgreen's built a store across the street from them several years ago...never hurt their business….
Regarding Albertsons' future, from an MNB reader:
I think at this point it would behoove Albertsons to find either a global partner to merge with, or a national player like a Target, CVS, or Walgreens.  Either that or I fear the company will have to be broken up and sold in pieces in the next few years.

Hopefully it's not too late, and I kind of think that's why Jim Donald stepped aside.
The other day I made a joke about gas lines, which prompted MNB reader Jim Huey to write in and note that while he was not alive during the gas lines era, he had studied them in history classes. Which, I responded, was one of the meanest things ever written to me by an MNB reader.
Jim Huey responds:
My apologies Kevin.

I am 49 and my sons who are teenagers or in their early 20's tell me I am old all the time. I guess I didn't think about how that comment would read to someone who did experience it.

The 80's still seem very recent to me, but my kids studied the fall of the Berlin wall and communism in history class. I guess it means I am old but I can still run more miles than they can.  I love your blog. It has really helped me to deal with change at work and understand why it needs to happen. I reference stuff from it at meetings all the time. Have a great day Kevin and thanks for all you do.
No worries … I was just joking around. My goal was to make fun of myself more than you.
And finally, MNB the other day took note of a
Wall Street Journal
report that Amazon "is positioning Alexa, its artificial-intelligence assistant, to track consumers' prescriptions and relay personal health information, in a bid to insert the technology into everyday health care."
I commented:
I fully expect that at some point, Alexa is going to say to me, "Please state the nature of the medical emergency."
Prompting MNB reader Steve Yandel to write:
Loved the 'Star Trek Voyager" reference in the Doctor Alexa story.  Hopefully Amazon is reaching out to Robert Picardo as we speak – the commercials would almost write themselves…
Knowing how Jeff Bezos feels about Star Trek, I think that there are always possibilities.
Published on: April 10, 2019
Hooray for Hollywood! This podcast comes to you from the Retail Tomorrow Immersion conference in Los Angeles, which may have more storytellers per capita than any other place on earth. With visits to Google's new campus in Playa Vista, in the converted hangar where Howard Hughes' Spruce Goose once resided, and to some of the most interesting and experiential retail spaces in the city, this conference also featured several sessions that, now as podcasts, bring this fascinating content to you.

First up - a discussion of disruptive storytelling - told through stores, pop-ups and, coming soon, AI and VR - that is changing the way marketers connect with and influence existing and potential customers.

Our guests:

• Cody Rapp, CEO of Calmist, a fascinating and growth-focused retail concept recently featured on MorningNewsBeat.

• Lori Schwartz, founder of Tech Cat, which helps marketers shape their narratives in a fast-evolving environment.

• Amanda Solosky, co-founder/CEO at Rival Theory, which is developing game-changing AI capabilities that definitely will impact the relationship marketers have with shoppers.

• And Mariya Zorotovich, director of Responsive Retail Strategy and Incubation, at Intel Corporation, which helps to make all this possible.

The host: Kevin Coupe, MorningNewsBeat's "Content Guy."

Pictured, from left to right:

Kevin Coupe, Mariya Zorotovich, Amanda Solosky, Cody Rapp, Lori Schwartz.