Published on: April 24, 2019
by Kate McMahon

In the Bible and in the 1989 classic Field of Dreams, both Noah and our film hero are told "if you build it" they (the animals) or he (baseball's Shoeless Joe Jackson) will come.

Fast forward to 2019 and two business throwbacks – the shopping mall and TGI Fridays restaurants – are hoping a decidedly current mobile app will bring customers back to the brick-and-mortar stores and the red-and-white striped awning.

Their premise: If you throw in an Uber voucher, they will come.

The ride-share giant recently announced its Uber Vouchers program allowing businesses to "show your customers you care" with free or discounted rides. Participating companies include TGI Fridays, Westfield shopping centers, Live Nation, the Golden State Warriors, MGM Resorts and Sprint.

Here's how it works: The business designs a custom campaign made available to select customers organizing perks, loyalty rewards or incentive programs through Uber. When the passenger orders an Uber, the applicable Voucher free fare or discount will come up as a payment option.

The stated goal: a "differentiated experience" and "deeper connections" with the customer.

I'd call that a pretty lofty goal in exchange for a free ride in the back of a 2009 Hyundai Sonata.

Let's begin with Westfield's promise to "surprise and delight our customers with a complimentary ride with Uber" to increase foot traffic – especially during key events and seasonal promotions. That may be a draw at Westfield's upscale Century City Mall in prime L.A. Uber territory, which even has a designated Uber lounge, but I don't see it luring folks to the dated (circa 1964) shopping center near me in suburban Connecticut. (Reminds me of the old joke - admission is free, but you have toi pay to get out. Uber might be better positioned as a way to escape the Stamford Town Center, not get there.)

Which brings us to the global fast-casual chain TGI Fridays, founded in 1965 by 28-year-old Alan Stillman so he could "meet Pan Am stewardesses" and create a singles' scene in New York City. In the U.S., TGI Fridays was an early adopter of Uber Eats delivery service ferrying take-out to homes and apartments. The Vouchers program is designed to get patrons back in to the actual restaurant, let them relax, enjoy and get a safe ride home.

In theory, I am a huge fan of any effort to ensure safe travels after a night out. But the question is whether an Uber voucher is enough to overcome TGI Fridays' image - at least to me - as a completely inauthentic experience that seems to be trying to replicate an environment mired in a decades-old vision.

Let's be clear. TGI Fridays is a company being sued for $5 million because the bags of potato skins that it sells inn supermarkets don't actually contain any potato skins - just, apparently, a mixture of "potato flakes" or "potato starch." Which tells you everything you need to know about TGIF's dedication to authenticity. It's Loaded Potato Skins appetizer, sold in its restaurants, weighs in at 1,510 calories … which doesn't strike me as a particularly modern approach to food.

I think an updated menu with healthy offerings might be more important than an Uber voucher. Those kinds of value-added offerings are more attractive if the place where it takes you actually has value.

For MGM Resorts, for example, I can see the value of Uber Vouchers to transport patrons between its different properties, restaurants and shows in Las Vegas.

There's merit in the Golden State Warriors' plan to incorporate Uber Vouchers in ticket packages to get fans to and from a designated Uber pickup spot at Oracle Arena in Oakland. Especially since the Warriors continue to be uber-hot in the NBA playoffs.

And there is a lot of marketing synergy in Uber's deal with the Australian car servicing comparison site Autoguru, which helps answer the age-old question that spans the continents: how do I get where I need to go after I take my car in for repair?

I think these kinds of offerings can be supremely effective when they address consumer pain points. But at TGIF, I think they ought to spend more time focusing on the food and establishing value there, and worry a little less about value-added propositions.

Comments? Send me an email at kate@mnb.grocerywebsite.com .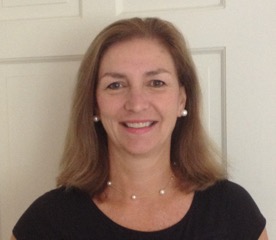 Published on: April 24, 2019
by Kevin CoupeBloomberg
reports that the drone wars may officially have begun, as Wing Aviation, which is owned by Google parent company Alphabet Inc., has become "the first drone operator to receive government approval as an airline, an important step that gives it the legal authority to begin dropping products to actual customers."
Wing, according to the story, "now has the same certifications that smaller airlines receive from the U.S. Federal Aviation Administration and the Department of Transportation. It plans to begin routine deliveries of small consumer items in two rural communities in Virginia within months, the company said."
While "drone regulations still don't permit most flights over crowds and urban areas,"
Bloomberg
writes, "limiting where Wing can operate … the approvals signed by the FAA on Friday and Monday give the company the ability to charge for deliveries of clients' goods in Virginia and apply for permission to expand to other regions."
And, the
Wall Street Journal
writes: "Because Tuesday's green light currently covers only a rural area around Blacksburg, Va., it doesn't resolve longstanding industry hurdles including security concerns about widespread drone operations, or current restrictions on commercial drone flights over populated areas.
"By giving its approval to Wing, which was created in Google's technology incubator and is now owned by the tech giant, the FAA is signaling its determination to approve so-called air-carrier certifications even before a full regulatory framework is in place, according to industry officials."
Seems pretty clear to me that the flight path to a more robust drone delivery infrastructure has been opened, and it will be populated by more players - not to mention more drones - sooner rather than later.
There will be turbulence, of course. We'll need a strong regulatory framework to make sure this business doesn't get out of hand. There will be some markets where this won't be workable, but a lot of places where it will soon be seen as preferable to traditional truck deliveries. And I think it'll have to be opt-in for consumers, who won't react well if a drone starts dropping off stuff without permission.
But it is happening. And it'l be an Eye-Opener.
Published on: April 24, 2019
Ahold Delhaize has warned the investor class that the 10-day strike that affected its Stop & Shop stores in Massachusetts, Rhode Island and Connecticut could end up reducing its operating profit for the period by between $90 million and $110 million.
Previous reports had said that business at stores affected by the labor action was down as much as 75 percent.
The
Financial Times
reports that Stop & Shop settled the labor dispute, in a move that most observes argue was a concession to the United Food and Commercial Workers (UFCW), at least in part because of political pressure from several candidates for the Democratic 2020 presidential nomination, including former Vice President Joe Biden, Sen. Elizabeth Warren (D-Massachusetts), Sen. Amy Klobuchar (D-Minnesota), and Mayor Pete Buttigieg of South Bend, Indiana.
Adding to the distress was the fact that the stores were being picketed during the 10-day run up to the Easter and Passover holidays.
KC's View:



So I went into one of my local Stop & Shop stores on Monday afternoon. It was easy to get a parking space because there were almost no cars in the lot, and inside it was even more depressing - lots of empty shelves and cases, and a staff that, truth be told, seemed a little lackadaisical about gettin things back in working order. (That may be a little unfair - they may have been laid back more because there was not enough stock there to put onto the shelves.)

But I did think they missed a moment.

It would've been smart, I think, to have signs posted either on the doors or just inside the doors that said something like this:

Thanks for your patience during the recent strike. It is all settled now, in a way that we think will be good for our valued associates and will allow us to continue offering you a superior shopping experience. It is going to take us a day or two to get back to peak effectiveness, so we're going to ask for just a little more patience … if you have any questions, or would like us to help you find something, just ask. As always, Stop & Shop is here for YOU.

But, there were no such signs. Nothing to communicate any message at all to me, the customer.

As I say, a missed moment. I walked around, didn't see what I wanted and needed, and so went about a quarter-mile away to a local independent (who, I need to point out, didn't seem to be doing anything especially communicative to press its advantage during the strike that would allow it to keep Stop & Shop customers who might've been trying it out).
Published on: April 24, 2019
Two stories this morning about how Amazon seems to be deepening its relationships on two continents with a pair of bricks-and-mortar retailers:
•
USA Today
reports that the Kohl's department store chain will begin accepting Amazon returns at all its stores, starting in July, expanding a program that began in select locations about two years ago.
Items will be accepted for return "regardless of the reason and whether the items are packaged or not for shipping," the story says.
The story suggests that "Kohl's is seeking to enhance its appeal to customers as traditional retailers struggle to compete with online retailers and shoppers seek more personalized and direct-to-their-door experiences." Or, to put it another way, if it can't beat Amazon, it might as well join it.
"This unique partnership combines Kohl's strong nationwide store footprint and omnichannel capabilities with Amazon's reach and customer loyalty," says Michelle Gass, Kohl's CEO. "This new service is another example of how Kohl's is delivering innovation to drive traffic to our stores and bring more relevance to our customers."
It was just a month ago that Kohl's announced "that it is deepening its product relationship with Amazon by carrying Amazon products in more than 200 stores and that it would be shrinking the size of some of its stores."
•
CNBC
reports that "e-commerce giant Amazon and French retailer Casino are expanding their partnership, with Amazon installing pick-up lockers in Casino stores and more of the French company's products to be available on Amazon. The move, which follows an initial co-operation between Casino's upmarket Monoprix supermarket chain and Amazon in Paris, could re-ignite speculation of a bigger deal later on."
The story notes that "France is Amazon's third largest market in Europe, after Britain and Germany. Amazon is the e-commerce leader in France with a market share of 17.3 percent, but its grocery market share stands at just 2 percent, according to Kantar data."
KC's View:

All of which makes perfect sense, and opens the door to other alliances that will deepen and strengthen Amazon's ecosystem.

Published on: April 24, 2019
Drug chain Walgreens announced yesterday that henceforth it will only sell tobacco products to people who are 21 and older, attempting to address criticisms that it has made tobacco too available to minors.
The
New York Times
writes that "the decision came weeks after the Food and Drug Administration accused the company of repeatedly selling tobacco products to minors — and amid similar moves by competitors and lawmakers around the country to curb teenage vaping.
"About a dozen states and hundreds of American cities have already raised the minimum age to buy tobacco to 21. Last week, Senator Mitch McConnell, the Republican majority leader, said he would introduce a bill in May to raise the minimum age nationwide."
KC's View:

A positive move, I think, but not enough if Walgreens wants to position itself as a health care company, as rival CVS did when it decided to stop selling this crap back in 2014.

Walgreens still is trying to be a little bit pregnant, which just ain't possible.

Published on: April 24, 2019
TechCrunch
reports that Chinese internet giant Alibaba went to the Shanghai Auto Show this week to announce that it is "developing apps for connected cars that will let drivers find restaurants, queue up and make reservations at restaurants, order food and eventually complete a plethora of other tasks using voice, motion or touch control. Third-party developers are invited to make their in-car apps, which will run on Alibaba's operating system AliOS."
The story notes that "Alibaba's move is indicative of a heightened competition to control the operating system in next-gen connected cars. For those who wonder whether the e-commerce behemoth will make its own cars given it has aggressively infiltrated the physical space, like opening its own supermarket chain Hema, the company's solution to vehicles appears to be on the software front, at least for now."
KC's View:

For now. Those are important and highly clarifying words.

We've had a number of stories here about connected cars, and while I think there are some natural limitations and concerns - largely because the last thing we need are more distracted drivers - I do think there is a place for these kinds of technologies.

Published on: April 24, 2019
Digiday
reports on a new approach to loyalty that "retailers and brands are increasingly taking to generate longer-term emotional loyalty among customers. It's a sign retailers and brands care about more than just repeat business: They're now competing for the mindshare of the customers and trying to create as many brand advocates as possible."
Examples cited in the story include Sephora, Reebok and Foot Locker, all of which argue that "retailers need to go beyond discounts and focus on experience to hold customers' attention, especially when they can't always compete on price."
You can read the entire story
here
.
Published on: April 24, 2019
Doug McMillon, Walmart's CEO, yesterday published his annual letter to shareholders. While it got less attention in the media than the annual letter to shareholders written by Amazon founder-CEO Jeff Bezos, elements of it are instructive… and here are two passages that stood out to me:
• "Sam Walton showed us the way. He gave us a clear purpose and four timeless values. At Walmart, we save people money and help them live better — and we do it by serving others, striving for excellence, respecting everyone and acting with integrity.
"Clear and constant.
"You know what else is constant at Walmart? Change. As I visit with our associates all over the world and ask, 'Other than our purpose and values, the only thing that's constant at Walmart is …' and they respond: 'Change!' It's a powerful mindset, and our people have it."
• "Recently, I was visiting with a group of students, many of whom are joining our company, and one of them asked me what I had learned during my five years in this position. Surprises? Revelations?
"It's a good question, and I've been giving it some thought. These five lessons came to the top of the list.
1. Leadership — You can't push a rope, but you can pull it. In other words, sometimes you just can't lead from behind. You can't muscle or push things along. As a leader during transformation, you have to be out in front — show that you want to learn, be curious, introduce new ideas, ask questions. Our people are talented, competitive and have a sense of urgency. When they hear about a better way of doing things, they engage, learn and act.
2. Risk — There is no growth without change, and there is no meaningful change without risk. So, get comfortable with an intelligent level of risk. Otherwise, the law of diminishing returns sets in as always doing the same things the same way takes over. We invested substantially in wages, associate education, pricing and eCommerce. We acquired Flipkart, Jet and others, and we partnered with global technology companies in places like China and Japan. We don't know what Sam would have done in these moments, but we know he would have been adapting — and he would have been aggressive. We're drawing on that legacy today and tapping into that DNA.
3. Time Horizon — We're playing the long game. Our priority is to position our company for long-term success. History has shown us that companies that focused too much on the short term were doomed to fail. Managing our business on a daily basis is important, but our most important strategic decisions are made in light of what we want our company to become for the next generation.
4. Our Associates — People will surprise you. Several times a week I see or hear about something creative our associates have done. It's inspiring to see their ingenuity and pace. Around the world, Walmart associates feel more comfortable taking risk. They're launching minimum viable products to test and learn from. These have enough function to satisfy early adopters, whose feedback informs future design. Result: We go from Product 1.0 to Product 2.0 a lot faster. This is a powerful unlock. We've always said that our people make the difference. We're certainly seeing that today.
5. Trust — It's a challenge to have the broader world know the Walmart we know. As we strive to make our company better, we will also look for ways to build trust by communicating the good work our people are doing and its impact. Included is the work we are doing to strengthen our culture of integrity and improve our compliance talent, processes and systems. In our supply chain, we are eliminating waste, using more renewable energy, reducing carbon emissions and making our items and the packages they come in healthier and more sustainable. Of course we aren't perfect. We make mistakes. But, if the world could see all of the hard-working, well-intentioned people inside our company who are making things better in their communities and in the world, I'm convinced they would be moved by it all. I am."
Published on: April 24, 2019
•
Business Insider
reports that Amazon has "announced that its in-garage delivery program, Key for Garage, had become available for eligible customers in select cities.
"Eligible Amazon Prime members with the right equipment can now select 'in-garage delivery' at checkout. This follows Amazon's other Key delivery options: in-home delivery, which launched in 2017, and in-car delivery, which rolled out in 2018.
"They all work similarly. The delivery person uses an Amazon app to verify the package is for the recipient at that exact geolocation, and a door opens to allow brief access … Like other Key offerings, in-garage delivery requires specific equipment. Amazon partnered with Chamberlain Group, which manufactures garage doors openers under the brands LiftMaster and Chamberlain. Key uses the MyQ technology behind Chamberlain's WiFi-enabled garage-door openers … Customers with the compatible system need only download the MyQ and Amazon Key apps and link the two accounts."
Published on: April 24, 2019
Kantar and Leafly (a marijuana-centric news and information source) are out with a new study saying that "more than 80% of known US cannabis consumers use cannabis daily … Of those who use cannabis daily, 77% use cannabis across the spectrum of medical and recreational use, blurring the use case lines. The top five reasons for cannabis use in the US include: 1. Relax and unwind, 2. Acute need, 3. Treat myself, 4. Have fun with friends and 5. Enhance other experiences."
In addition, the study found that "American cannabis consumers tend to use less medication as 58% of Americans consumer significantly/somewhat less OTC medications, while 48% consume significantly/somewhat less prescription medication. Cannabis usage also impacts alcohol consumption, with 54% of American cannabis consumers reporting a decrease in alcohol consumption."
Other findings:
• "US cannabis consumers currently purchase cannabis through independently owned retailers with a single location (e.g. 'mom and pop' retailers), unregulated providers or chain retailers with multiple locations
41% of American cannabis consumers prefer to purchase through a boutique retail outlet, as it feels like a unique buying experience.
• "An additional 35% of users prefer a one-on-one buying experience, as it feels like they are purchasing from someone they trust."
• "Only 10% of respondents preferred purchasing at a chain retail outlet, while 8% preferred an online setting."
• "American cannabis consumers complete their retail purchases relatively quickly, as 57% complete their retail purchase in less than 15 minutes and 88% complete their retail purchase in less than 30 minutes."
Published on: April 24, 2019
•
Fortune
reports that PepsiCo "is announcing a new beverage dispenser for the food service sector - a rollout that will attempt to reduce plastic usage by prompting consumers to fill up their own reusable bottles."
The story says that "a desire for more sustainable options is not the only consumer demand PepsiCo's dispensers attempt to answer. One thing missing from the machines, which will launch in colleges, workplaces, and hotels in June? Soda. The 'hydration platform,' as PepsiCo calls it, dispenses sugar-free, carbonated water in six natural flavors … The new dispensers will also be missing the PepsiCo name. The company is in the middle of finalizing what the dispensers will be called, but don't expect it to include Pepsi."
•
Yahoo Finance
reports that Coca-Cola completes its $5 billion acquisition of Costa Coffee, Coke CEO "James Quincey is wasting no time in ramping up Coke's involvement in the lucrative global coffee industry," saying that he is targeting a market that has been a prime target for Starbucks.
According to the story, "Coke is expanding its test of coffee-infused soda to 25 markets this year. The company debuted Coke 'Plus Cafe Espresso' in Southeast Asia in 2018 … Coke is also poised to release ready-to-drink coffee products under the Costa brand shortly. No launch markets were shared."
While "there are no plans to debut Coke Coffee in the U.S. at this time," the story says, "it will likely be here before you know it though."
• The
Chicago Sun Times
reports that "Tyson Foods, Cargill and two other large meat packers illegally conspired to lower livestock prices, squeezing ranchers and hurting traders who deal in cattle futures at the Chicago Mercantile Exchange, a federal lawsuit alleged Tuesday.
"The suit accuses the meat-packing giants, including JBS and National Beef Packing Co., of violating U.S. antitrust law by depressing cattle prices since at least January 2015. It was brought by R-CALF USA, a nonprofit organization that represents cattle ranchers, and by four ranchers … The suit seeks class action status for all ranchers who sell to the big packers, and for traders who specialize in cattle futures and options."
Published on: April 24, 2019
Got the following email about Michael Sansolo's column yesterday:
I enjoyed reading your missive about tire stores. The next time you and Kevin get out to the NW, I would ask that you stop by and see one of the premier tire store chains in the entire country, Les Schwab Tire Stores. They are the Wegmans and Nordstrom of tire stores. They are clean, well stocked, the employees are really knowledgeable, the employees are owners of the stores, you are greeted immediately the minute you step out of your car. Interestingly, women love going to Les Schwab for any of their car needs. Having listened to many motivational speakers about the food industry over the years, often times, they will mention Les Schwab stores. The stores are in several of the western states. Take a look. Also, Les Schwab wrote a book about his tire store chain several years ago. Well worth the read about how to treat the customer and to gain their business for life.
From another MNB reader:
Michael's "The Rubber Meets the Road" story illustrates several great lessons that apply to all kinds of businesses.

• Let go of what you've always done: For many organizations, creating something new can be held back by failing to forget the old ways. Odds are, if you're operating the same way you did even 2 - 3 years ago, your business is behind and may become obsolete.

• "Experience is the new brand" is a useful — and potentially sobering — framework: It's sobering because so many businesses are focused on features and touchpoints that aren't fundamentally improving things for their customers and bottom lines. When that's the case, brand equity and competitive advantage fade.

• When you're redesigning the customer experience, don't get distracted by chasing "disruption." Disruption is not what customers want, it's what competitors want to do the marketplace. Really want to be disruptive? Create new experiences that are so much better for customers and so clearly reflect and enhance your brand that disruption will be a natural side-effect.

• Get the word out: Customers have long memories of their past experiences, which may be outdated if it's been some time since they visited your store or site. You need to let current, lapsed, and potential customers know about your improvements so you can capitalize on your updates and upgrades.
On the subject of proposed changes to the 2020 US Census, and opposition stated by Nielsen CEO David Kenny, MNB reader Ben Ball wrote:
As a career marketer and consultant, I can empathize with Nielsen CEO Kenny's position.  His characterization of the reliance of the media, marketing, and in particular research companies on U.S. Census data is spot on.

However, this utilization of the U.S. Census is an evolution of the survey and not its primary purpose. The U.S. Census was commissioned to accurately count U.S. citizens for the purpose of apportionment of the legislature.  It was not commissioned to accurately count consumers for corporations. While David Kenny's angst is understandable, it is due to the loss of a taxpayer funded benefit that U.S. industry has been piggy-backing on for free for decades. Changes that might impact that must certainly qualify for Mr. Kenny's "things that keep you up at night" list.
From another MNB reader:
Lumping non-citizens in with citizens in the census skews the apportionment of Congressional House Seats to states with the highest immigrant populations.  California has 53 seats now, almost double any other state, Texas, Florida, Colorado, Arizona, Georgia and North Carolina all gained seats in the last apportionment.   By counting only citizens, some estimates are that 5 seats in California could be re-apportioned to Midwest and Northeast states.
But another MNB reader disagreed:
David Kenney is right, and the proposed addition of a citizenship question goes far beyond impacting Designated Market Areas. In today's heightened anti-immigrant climate, if a citizenship question is asked, you can assume fewer people will answer the census. This could reduce "official" population counts in larger market areas, which could eventually reduce the distribution of US Representatives away from larger population areas. I believe this is being done to score political points and perhaps even change our representative government longer-term.
 
The only Constitutional requirement is that there be an "actual headcount" of all people. Anything else distracts from its purpose.
Published on: April 24, 2019
Hooray for Hollywood! This podcast comes to you from GMDC's Retail Tomorrow Immersion conference in Los Angeles, which may have more storytellers per capita than any other place on earth. With visits to Google's new campus in Playa Vista, in the converted hangar where Howard Hughes' Spruce Goose once resided, and to some of the most interesting and experiential retail spaces in the city, this conference also featured several sessions that, now as podcasts, bring this fascinating content to you.

First up - a discussion of disruptive storytelling - told through stores, pop-ups and, coming soon, AI and VR - that is changing the way marketers connect with and influence existing and potential customers.

Our guests:

• Cody Rapp, CEO of Calmist, a fascinating and growth-focused retail concept recently featured on MorningNewsBeat.

• Lori Schwartz, founder of Tech Cat, which helps marketers shape their narratives in a fast-evolving environment.

• Amanda Solosky, co-founder/CEO at Rival Theory, which is developing game-changing AI capabilities that definitely will impact the relationship marketers have with shoppers.

• And Mariya Zorotovich, director of Responsive Retail Strategy and Incubation, at Intel Corporation, which helps to make all this possible.

The host: Kevin Coupe, MorningNewsBeat's "Content Guy."

You can listen to the podcast here, or on iTunes ands Google Play.

Pictured, from left to right:

Kevin Coupe, Mariya Zorotovich, Amanda Solosky, Cody Rapp, Lori Schwartz.