Published on: May 8, 2019
by Kate McMahon

Swept up in the media frenzy on Wall Street and Main Street over the sizzling plant-based burger sector, I made it my mission last week to sample Burger King's new, highly-touted Impossible Whopper.

It turns out that effort was mission impossible. In a whopper of a marketing misstep, Burger King's rush to announce a national roll-out of the vegetarian burger sent patrons in search of a product which may not be available until the end of the year. Judging by the chagrined reactions from Burger King employees at two franchises, I wasn't alone.

One manager said he had been responding, "No, I'm sorry, not yet and not sure when" to disappointed faces at the counter and scores of telephone callers. On Twitter, users demanded details on when said Whopper would arrive in their city. Requests to Burger King for specifics went unanswered.

Talk about squandering genuine momentum for the fast-food chain and its supplier, Impossible Foods.

Impossible Foods and Beyond Meat are the two heavyweight contenders in the plant-based burger ring: creating highly-engineered alternative patties that look, smell, sear, taste and even "bleed" like the real thing. In short, not your basic veggie burger.

Beyond Meat made its "historic" and "explosive" debut on the NASDAQ on May 2nd, with shares surging as much as 163% and actress-vegan-investor Jessica Chastain on hand for the opening bell. Some 48 hours earlier, Impossible Foods and Burger King announced the deal to bring the Impossible Whopper to 7,200 locations across America.

It seemed to me an impulsive, hurried response to a new product test that only began April 1st at 59 BK locations in St. Louis, prompting "No this is not an April Fool's Day Joke" headlines. Sure, the month-long test went "exceedingly well" but what was the rush? Especially when adding a new menu item requires much more then updating signage.

Impossible burgers are already sold at thousands of restaurants, most notably some 370-plus White Castle locations (the Content Guy tried one there and reported back on MNB about how most of the disruption was to his intestines) and 570 Red Robin franchises. The product is made from potato proteins, soy protein, coconut and sunflower oils, and an ingredient named heme, which adds the "bloody" color. Impossible Foods announced an ambitious plan to distribute to retailers this year.

Beyond Meat already has a strong presence at some 5,000 retailers and on Amazon. You can also grab a Beyond Meat burger at Carl's Jr., TGI Friday's and Bareburger, among others. Ingredients include peas, mung beans, sunflower seed, rice, canola and coconut oils, and beet juice for the bleed. Beyond Meat also manufactures Beyond Beef Crumble and the pork substitute Beyond Sausage.

Clearly, the Beyond Meat stock price (which soared again yesterday and is up 223% since its IPO), and the major/eventual Burger King national rollout show that plant-based meats are no flash in the pan. Competitors should take note.

Tyson Foods reacted quickly and Monday confirmed it will introduce a meatless protein product in coming months. A slew of smaller manufacturers is angling for space in grocers' freezers. McDonald's just began selling a veggie burger in Germany and is reportedly "paying close attention" to the plant-based market. (In-n-Out, which longtime readers of this column know is my personal favorite, seems to be resisting the trend.)

I give Burger King credit for partnering with Impossible Foods, especially it has always boasted its burgers were "100% beef."

But I think it stumbled by launching the mission prematurely.

Comments? Send me an email at kate@mnb.grocerywebsite.com .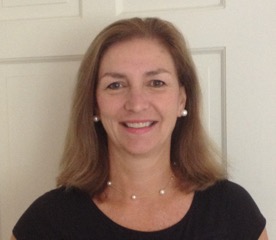 Published on: May 8, 2019
by Kevin CoupeBloomberg
has an excellent story about the Apple store, which even enthusiasts have lately found to be disappointing in terms of basic customer service. This opinion, the story says, "is shared by legions of Apple customers who vent on social media, customer forums and in conversations with reporters. Only a few years ago, the raves easily outpaced the pans."
For the record, I'd agree with this … the Apple store experience can be more of a mixed bag than it used to be, I think. The
story is worth reading here.

According to the story, "In interviews, current and former Apple employees blame a combination of factors. They say the stores have become mostly an exercise in branding and no longer do a good job serving mission shoppers … Meanwhile, they say, the quality of staff has slipped during an 18-year expansion that has seen Apple open more than 500 locations and hire 70,000 people. The Genius Bar, once renowned for its tech support, has been largely replaced with staff who roam the stores and are harder to track down. That's a significant drawback because people are hanging onto their phones longer these days and need them repaired."

Now, it is worth noting that Apple CEO Tim Cook has replaced retail chief Angela Ahrendts - who came to the company from Burberry - with veteran Apple executive Deirdre O'Brien, who is seen as being far more grounded in Apple's culture and tradition. She has challenges to make the stores more shopper-friendly and to improve the level and quality of staffing. She certainly "has plenty to work with - and her division remains an object of envy for the beleaguered retail industry," and generates an estimated $5500 a year in sales per square foot.

I always wondered about the Ahrendts hiring - I just wasn't sure that her fashion background was in synch with how most people use and think of their Apple devices, and I thought that she might put all the emphasis in the wrong places.

To me, it is less important that Apple may have gone off the rails a bit than it is that it appears to be working to fix its issues. I'm an Apple store regular, and I can tell you that if the experience is not as consistently superior as it used to be, it still is better than most … and my sense of Tim Cook is that he doesn't think that good enough is good enough.

Things will, I think, get better … Apple will once again realize that that a brand only is as powerful as its customers and evangelists … and it'll be an Eye-Opener.

Published on: May 8, 2019
The
Financial Times
reports that Chinese e-commerce giant Alibaba is adjusting one of its subsidiaries' business model so that it is m ore competitive with Amazon.
According to the story, "Trudy Dai, president of Alibaba's wholesale marketplaces division, told the Financial Times that AliExpress — an ecommerce business that sells goods from Chinese retailers to customers in more than 150 countries — is making changes to enable retailers from other countries to also sell products on its platform around the world … AliExpress has for the first time opened its platform to vendors overseas, allowing small and medium-sized businesses in Russia, Turkey, Italy and Spain to register and sell their products to other countries in the AliExpress network."
FT
writes that Alibaba has "identified AliExpress as the spearhead for a globalisation strategy that is also supported by Alibaba's subsidiary Lazada, south-east Asia's largest ecommerce platform, and other affiliated companies around the world. Alibaba has also taken equity stakes in Indonesia's Tokopedia and India's Snapdeal."
KC's View:

What seems to be happening here is Alibaba positioning itself to be more competitive with Amazon throughout the world, which means figuring out how to assemble the pieces of its empire in the most competitive configuration.

Alibaba, along with JD.com, has managed to blunt Amazon's impact in China - Amazon is closing its online store there, though Chinese consumers still will be able to order from Amazon's international marketplace.

Seems to me that we're just at the beginning of this conflagration.

Published on: May 8, 2019
The
Cincinnati Business Courier
reports that Kroger's Home Chef meal kit company "is launching three product lines and rolling them out first in Cincinnati along with two other cities."
According to the
Courier
, the new products Home Chef Oven-Ready meals, described as "fresh, ready-to-cook ingredients that come in a tin and can be popped in the oven for quick and easy preparation and cleanup," requiring about five minutes of prep work and taking 30 minutes to cook … Home Chef Heat & Eat meals, that are "fully cooked meals that are ready to be heated and can be prepared in as little as five minutes" … Home Chef Lunch Kits, which "feature salads, grain bowls, sandwiches and other options with fully cooked proteins that can be quickly and easily prepared at home or at the office."
KC's View:

Very smart, I think … testing out the boundaries of what the meal kit business can be.

When I read this story, I think about the alliance that Kroger has created with Walgreens … it would make a lot of sense, I think, to start selling these through the small Kroger food sections that they're supposed to be putting in Walgreens stores around the country. It is all about nibbling away at the available share of stomach…

Published on: May 8, 2019
While Amazon's decision to invest $800 million in improving its Amazon Prime shipping guarantee from two-days to one-day was seen as a challenge to its competition,
Bloomberg
writes that it is "good news for logistics startups helping Walmart Inc., Best Buy Co., Macy's Inc. and other retailers compete online. These upstarts, often led by Amazon alumni, say their phones are ringing with new inquiries and that venture capitalists are keen to pony up."
Some examples: "Seattle startup Flexe, which operates a marketplace for warehouse space and online order fulfillment, on Tuesday announced a $43 million investment led by New York firm Tiger Global. Dolly, another Seattle startup, recently announced $7.5 million in fresh funding to expand to new cities and start delivering televisions, sofas, appliances and other big items for the likes of Lowe's Cos. and Costco Wholesale Corp."
The story points out that "the interest will only keep heating up as the busy holiday season approaches and retailers look for ways to keep Amazon from gobbling up more sales. Last-minute shoppers are one of the last places retailers have an edge over Amazon, and next-day delivery blunts that advantage."
KC's View:

One logistics guy tells Bloomberg something that I've heard other such folks say - that "Jeff Bezos is absolutely our best salesman … He comes out with something and our phones light up."

No kidding.

I think we are in a moment when everybody is - or should be - looking for an angle and a partner … the goal has to be to create alliances that are 1+1+3 … or 4 or 5 or 6.

Published on: May 8, 2019
Reuters
reports that discount retailer Save-A-Lot, which was acquired by private equity group Onex Corp. from Supervalu for $1.365 billion in late 2016, is exploring a sale of all or part of the company's 1230 stores. If a sale cannot be engineered, the story says, the company will explore other options for reducing what is described as a crushing debt load.
According to
Reuters
, "Save-A-Lot has hired investment bank PJ Solomon to explore a potential deal … The move comes as German discounters Lidl and Aldi are putting pressure on Save-A-Lot by expanding across the country, and big box rivals such as Walmart Inc cut prices."
Published on: May 8, 2019
Multiple reports say that African swine fever (ASF) continues to spread across Asia, with
Forbes
saying that it "poses some serious market implications for global agriculture."
ASF is described as "a viral disease that is both highly contagious and almost always fatal. While the virus cannot be transmitted to humans and is not a food-safety threat, the economic consequences from a spread of this disease are potentially devastating."
China is the world's largest producer and consumer of pork, and
Forbes
goes on to say that "since China's Ministry of Agriculture and Rural Affairs confirmed the ASF outbreak in Liaoning Province in early August 2018, the United Nation's Food and Agriculture Organization (FAO) has reported that the contagion has spread across all of China's provinces, and into Vietnam and Cambodia. And last week, the virus had reportedly spread to North Korea, a country that is unlikely to make any effort toward containment."
That's not to say that ASF is bad news for everybody.
Reuters
reports that Tyson Foods is saying that "the U.S. meat processing industry could reap significant financial gains from a global shortfall in pork … Tyson projected its U.S. pork, chicken and beef units could all benefit from increased demand linked to outbreaks of African swine fever."
The story says that "China is expected to import more protein to make up for its hog deaths … The losses could help Tyson by pushing up pork prices and prompting consumers to buy more chicken and beef as alternatives."
KC's View:

Nice to know that somebody is going to profit from all these sick animals. Though maybe they could've found a less opportunistic, more compassionate way to make the case.
Published on: May 8, 2019
USA Today
reports this morning that the US Department of Commerce has announced that it has ended the 2013 Suspension Agreement on Fresh Tomatoes from Mexico, which means that the US will immediately impose a 17.5 percent tariff on tomatoes imported from Mexico.
The story says that Arizona State University estimates are that tomato prices "could rise 40% from May to December … During the cooler months, when there are fewer domestic supplies of tomatoes, prices could escalate up to 85%." Shortages also are expected to occur.
US Secretary of Commerce Wilbur Ross released a statement saying that his department "remains committed to ensuring that American domestic industries are protected from unfair trading practices. We remain optimistic that there will be a negotiated solution."
Negotiations between Mexico and the Trump administration have been ongoing for almost a year and a half.
KC's View:

Good timing … just as we're getting into burger and salad season, tomatoes are going to become more expensive, maybe prohibitively so. Hard to imagine that this won't raise the hackles of US consumers. (It raises mine - I eat a lot of tomatoes. In fact, one of my favorite lunches is a tomato sandwich - just sliced tomatoes, dusted with pepper, served on toasted sourdough bread with a bit of mayo infused with harissa.)

One interesting note from the story. It says that "the tariffs could be refunded if a revised agreement is reached, according to the Commerce Department's statement." Does that mean that I, as a consumer, am going to be able to get a refund of the extra money I have to spend on tomatoes at my local store while these tariffs are being imposed?

I'm guessing not.
Published on: May 8, 2019
The
Dallas Morning News
reports that grocery-marketplace hybrid Eataly, which specializes in high-end Italian food, appears to be looking at Dallas for its next US location.
Eataly has 37 locations around the world, with a dozen in Italy and six so far in the US, in New York, Boston, Chicago, Los Angeles and Las Vegas.
According to the story, "Eataly Dallas LLC was created in Delaware last month … The concept has both freestanding and mall locations in the U.S. and varies from 40,000 to 67,000 square feet. In Dallas, it may be looking at NorthPark Center, which has a large space with an exterior entrance available on the Boedeker Street side of the mall."
KC's View:

Be an interesting move for Eataly, which I think needs a mix of locals and tourists to work most effectively. But the folks in Dallas have proven their taste for such things with Eatzi's, which has been a culinary fixture there for years. And so this would seem to have possibilities.

Published on: May 8, 2019
•
CNBC
reports that you can add Dunkin' to the list of fast feeders considering the addition of plant-based proteins to its breakfast menu.
According to the story, CEO David Hoffmann says that such a move would be consistent with Dunkin's move to healthier items beyond doughnuts; while "plant-based proteins are not necessarily lower-calorie substitutes … they do not share meat's connections to heart disease and cancer."
Published on: May 8, 2019
…will return.
Published on: May 8, 2019
In this new edition of the Retail Tomorrow Podcast, we discuss the unique partnership between Kroger and Microsoft, developing cutting edge innovations that will take each of them to the next level when it comes to things like digital shelving, video analytics, sensor networks, temperature tags … and beyond. And here's the thing - the innovations that emerge are not proprietary, but will be available to any retailer looking to leap into the future.

This podcast was recorded at GMDC's recent Retail Tomorrow Immersion conference in Los Angeles.

Our guests:

• Kevin Fessenden, Senior Product Manager at Sunrise Technology, which is a Kroger company.

• Chris Dieringer, Senior Director of Industry Solutions for the Retail and CPG Industry at Microsoft.

The host: Kevin Coupe, MorningNewsBeat's "Content Guy."

You can listen to the podcast here, or on iTunes and Google Play.

Pictured, from left to right:

Kevin Coupe, Chris Dieringer, Kevin Fessenden.