Published on: June 5, 2019
by Kate McMahon

When an 'R' icon suddenly replaced the 'E' in the top left of my internet browser, I figured it was time to pay attention to Rakuten, the Japanese e-commerce giant that boasts 70-plus companies and 1.2 billion members around the world.

As it turns out, I am now one of them.

The 'E' in question was Ebates, the internet cash-back and shopping rewards company I frequently used for online purchases. Rakuten purchased Ebates for $1 billion back in 2014, but has only recently begun rebranding in earnest.

The firm debuted humorous TV commercials during the Super Bowl and Grammys showing consumers attempting to pronounce the name (for the record it is RACK-uh-ten) and getting cash back for saying it right. The ad uses the tagline "a more rewarding way to shop" but there is no mention of the Ebates transition.

For the uninitiated, here's how it works: Ebates-now-Rakuten is an affiliate to more than 2,000 stores. When a shopper clicks on an Rakuten link to a retail store, the site gets a commission (which can range from 1% to 20%). Rakuten then pays the consumer half of the commission, in the form of a 'Big Fat Check' sent quarterly or deposited into a PayPal account. Affiliates include Walmart, Walgreens, Macy's, Best Buy, Kohl's, Safeway, Albertson's, Blue Apron, Grub Hub, and even Amazon, but the percentages and easy access to the rewards can vary greatly.

I must admit I was quite skeptical when I signed up for Ebates during the 2014 holiday shopping season. Any concern disappeared when I received my first Big Fat Check three months later, and I have since racked up $694.51 in rewards from the site. My cash back balance for this quarter is only $6.79, but hey, even those 44-cent rewards add up. Consider me a happy customer.

I was receiving emails from Ebates.com (with a new logo tag line saying a Rakuten company) through May 6 and six days later there was an account update from Rakuten.com. That was it. No letter explaining the changeover or confirming my account was unchanged.

It was unnerving at first. I knew Rakuten was a huge player in online retailing and multiple internet-based businesses in Japan, had stakes in Lyft and Pinterest, and had teamed up with Walmart last year on two e-commerce fronts.

Still, I was expecting an assurance that my account (and personal information/shopping history) was safe and the rewards program would continue. I eventually found a helpful Q&A on the Ebates-turned-Rakuten site, but only after extensive searching.

I was surprised and disappointed that a multi-billion dollar, international e-commerce conglomerate didn't have more seamless rebranding rollout, especially since the transition began five years ago. That's PR/Marketing 101. I'm sure I wasn't the only consumer puzzled by the new icon appearing.

Those complaints aside, I am encouraged that Rakuten plans to add more in-store offers and categories such as ride shares and food delivery to the service. And since the word "rakuten" means optimism in Japanese, I will choose to remain optimistic that those Big Fat Checks will keep arriving.

For many of us, that may be the bottom line.

Comments? Send me an email at kate@mnb.grocerywebsite.com .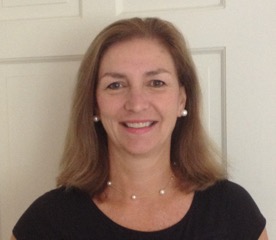 Published on: June 5, 2019
by Kevin Coupe
I don't pay a lot of attention to professional boxing, and so the fact that there was a heavyweight championship fight last weekend wasn't on my radar, either before or after it took place.
But then I started to read some of the stories about the event, and it grabbed my interest … and offered a business lesson.
The fight, to give you some brief context, was between the highly popular UK heavyweight champion Anthony Joshua and Andy Ruiz Jr., who is described as "flabby" and even calls himself "the little fat kid." Ruiz wasn't even supposed to be in the fight; he only got the bout because Joshua's original opponent was suspended for using banned substances, and Ruiz lobbied aggressively for the opportunity.
The stories make clear that Joshua was heavily favored, and that while he claimed not to be looking beyond the Ruiz fight, he clearly was. "I've always looked at the bigger picture. Who's in front of me. Who's beside me. And also who's behind me," Joshua said.
Then they got in the ring. The fat guy against someone with a chiseled, classical physique.
Joshua dominated the first two rounds, and knocked Ruiz down in the beginning of the third. But then, Ruiz took control, knocking Joshua down twice later in the third round, and then again in the seventh round, at which point the referee stopped the fight, awarding it to Ruiz with a technical knockout.
Boxing writers agreed - it was one of boxing's biggest upsets ever, as Ruiz now owns a bunch of titles and has become the first champ evert of Mexican heritage.
Now, to be clear … I think boxing is a brutal sport, and I'm no fan. (I've belonged to a boxing gym over the years and have enjoyed the training process, but I have no desire to get into the ring.)
But it was a quote from Joshua that caught my attention and struck me as a business lesson.
"I know he may not look like the typical modern day boxer, but I always say if you put 10 guys in the ring from a gym, you won't figure out where they are at until they get punched in the face.," Joshua told the
Wall Street Journal
. Then you'll know which ones have heart."
Joshua added that in the end, abs and biceps don't make champions. Heart does.
That's a great Eye-Opening metaphor for business. Competition can come from anywhere, and it is a mistake to underestimate anyone … and, in the end, it isn't the fundamentals that make the difference. Fundamentals are a given … it is what lies beneath the fundamentals and what you do on top of them that differentiate between champions and also-rans.
But here's the deal. Joshua is going to get a rematch. In business, that doesn't happen all that much.
Put up your dukes.
Published on: June 5, 2019
Reuters
reports that Amazon will "open pop-up shops in Britain to give more than 100 small online businesses an opportunity to sell on the high street for the first time. The first of the 10 stores, which are branded 'Clicks and Mortar' and will sell homeware, health and beauty, food and drink and electronics, opens in Manchester, north England, on Monday."
The story notes that British "high street" shopping centers have struggled in recent years, hit by store closures and diminished consumer traffic that is the result of changing shopper preferences.
According to
Reuters
, "Amazon, which is working with small business support group Enterprise Nation on the project, said it would submit independent research on the success of the pilot stores to help develop the government's 'Future High Street' strategy."
KC's View:

At a time when Amazon is under increasing regulatory and political pressure, it makes a lot of sense for it to invest in ways to help revive bricks-and-mortar shopping centers as well as in small businesses with which it might otherwise be competing. It may cost some money, but it probably is a rounding error; after all, Amazon CEO Jeff Bezos just spent $80 million on three NYC apartments, so investing in initiatives that protect Amazon's long-term interests is a no-brainer.

I keep coming back to the much-speculated-about chain of food stores that Amazon is supposed to open later this year in the US … and I wonder what concepts like the UK high street venture might tell us about how it might innovate in this new concept.

Published on: June 5, 2019
Forbes
reports that CVS Health plan concept s to expand its HealthHUB from three test stores in Houston to more than 1500 stores in the US within the next three years.
The
Forbes
story describes the format as one that dedicates "more than 20% of the store to health services that include new durable medical equipment, supplies and various new product and service combinations. CVS is adding thousands of new personal care items as well as additional services at its MinuteClinics in the health hub stores … The move to add new healthcare services comes as retailers like CVS, Walgreens Boots Alliance and Walmart look to fill the emptying space in their brick and mortar stores in the face of changing consumer shopping habits driven by online retail giant Amazon and others."
The story also suggests that "given CVS' merger with the big health insurer Aetna, analysts are expecting more business from customers that are ensured by the combined company."
KC's View:

CVS is redefining the whole idea of what a chain drug store is and does … and I'm a believer. At a time when health care is a major concern for people, CVS is putting itself at the center of the discussion …the approach may have risks and certainly will take investment, but it assures that CVS will not be marginalized.

Published on: June 5, 2019
Apple this week has provided a demonstration of how companies evolve, even if that means abandoning an initiative that when it started reflected a dramatic and game-changing departure.

The service that is going away is iTunes which Apple CEO Steve Jobs introduced almost two decades ago as a way to acquire, store and play music (and eventually TV shows and movies and podcasts) - signaling a dramatic shift in the balance of power to consumers.

But now, because streaming technology has become even more popular, Apple - which has its own streaming service - will stop supporting iTunes software when it releases its new Catalina operating system this fall. Users still will have access to what they've acquired over the years, but these songs, podcasts and videos now will be reorganized into three different and dedicated apps that Apple has decided is more in synch with how people consume these items today.

It is instructive that even as Apple essentially ends one part of its business model, it also is launching a new part - following the lead of Netflix, Amazon and seemingly countless other competitors, it is getting into the original content business, looking to make its Apple TV ecosystem even more attractive and compelling.

Apple debuted the first trailer for one of its original productions this week - "For All Mankind," a fictional history series that will posit that the Soviet Union got to the moon first, and what that meant to the US space program. (You can see the trailer above.)
KC's View:

It is a good business lesson. Apple introduced iTunes, and changed our lives. And then, because life moved on, so has Apple.

As a practical matter, I'm a little less impressed by the Apple TV original content. "For All Mankind" looks interesting - and it has a great pedigree, co-created by Ronald D. Moore, who worked on both "Battlestar Galactica" and three different "Star Trek" series. But it suffers a bit simply because Apple looks like a follower, not a trailblazer … though this may not matter in the long run if the stuff it creates dazzles.

Published on: June 5, 2019
The
Associated Press
reports that beauty products retailer Sephora plans to close all of its US stores for one hour this morning to conduct diversity training and "inclusion workshops" for its employees.
The move comes about a month after the retailer got a lot of negative publicity when "R&B star SZA said she had security called on her while shopping at a store in California."
Sephora says that "the training had been in development months before SZA's experience, which undermined the company's efforts to cast itself as a champion of diversity. Sephora, which apologized to SZA last month, said the incident 'does reinforce why belonging is now more important than ever'."
According to the
AP
, "In addition to the store closures, the company said it would also close its distribution centers and corporate office for the workshops to discuss what it means to belong in the context of 'gender identity, race and ethnicity, age abilities and more'."
KC's View:

The simple fact is that businesses - especially consumer-facing retailers - have to confront issues that they never had to deal with before, and demonstrate to both employees and customers alike that they have a progressive, inclusive culture. To do otherwise - to essentially practice exclusion rather than inclusion - is to put a company at risk because in the 21st century, it will be on the wrong side of history.
Published on: June 5, 2019
Fast Company
has a dissection of the rapid decline of the La Croix sparkling water, describing it as "an experiment in hipster design. It had an aesthetic that appealed to large masses of people who believed they were part of a fringe group. They didn't care that the drink wasn't that good. They liked that they had an interesting preference."
But the experiment ultimately seemed to have failed," with analysts suggesting that any sort of recovery is unlikely.
You can read the story
here
.
Published on: June 5, 2019
The Specialty Food Association's (SFA) is out with its annual report, saying that total sales in the segment jumped 9.8 percent between 2016 and 2018, reaching $148.7 billion last year.
According to the report, "Specialty food sales outpaced the growth of all food at retail – up 10.3 percent vs. 3.1 percent. Product innovation and the wider availability of specialty foods through mass-market outlets is playing a part in the industry's success. Sales through foodservice represented 22 percent of sales, with retail taking the top spot with 76 percent of sales. While online represents less than three percent of sales, it has grown 41 percent since 2016."
Two of the highest growth categories, the study says are "refrigerated Plant-Based Meat Alternatives" and "Frozen Plant-Based Meat Alternatives." The growing popularity of specialty foods also seems to cut across generations.
Among the take-aways from the report: "Plant-based is going strong … Specialty beverages are increasingly a force in the market … Younger consumers don't look to supermarkets for quick meals … Reduced packaging and food waste are hot points … The C-store channel is an under-tapped market for specialty items … Foodservice needs to move to greater customization … (and) Opportunity lies in breakfast."
Published on: June 5, 2019
New research commissioned by Precima suggests that while shopping online for food remains relatively rare, acceptance is growing and retailers have limited time during which they can be "optimizing in-store experiences (that) can help retain customers who might otherwise prefer digital options."
For the time being, the study says, "while Amazon.com continues to be a primary disruptive influence in fast moving consumer goods retailing, they struggle with retaining food shoppers." For competitors, "investing in advanced analytics, personalized offers, and localized assortment optimization, while adapting the store format to shoppers' behavior, will allow grocery retailers to achieve short-term success," the study says.
Additional findings from the study:
• "63% of shoppers say personalization is important."
• "35% of shoppers will spend 26%-40% of their grocery budget online by 2020."
• "A Personalized Customer Experience strategy is a clear opportunity for brand differentiation."
• "Consumers expect a seamless experience throughout in-store and online journeys."
• "Retailers expect major disruption in the next three years, from operations automation, retail commerce platforms, and added- value shopper services."
Published on: June 5, 2019
CNBC
reports that FTD Companies, the floral ordering network, has filed for bankruptcy, "succumbing to about $200 million in debt the flower and gift delivery company took on to buy ProFlowers in 2014. Buying its rival was a move it had hoped would fend off industry change … FTD was unable to fully integrate the two companies. Its goals of consolidated technological investments and combining business and marketing teams never fully came to fruition."
According to the story, "FTD said it has received commitments for up to about $94.5 million in debtor-possession financing to help fund its operations during bankruptcy. It also said it has entered into a number of agreements to sell its businesses.
"It has a deal to sell ProFlowers and the rest of its North America and Latin America business to an affiliate of private equity firm Nexus Capital for $95 million. It also sold its Interflora U.K. business, which is not part of the Chapter 11 filing, to a subsidiary of The Wonderful Company for $59.5 million."
KC's View:

A seemingly perfect example of what happens when you are too late, too slow, and too conventional at a time of rapid, disruptive change. We talk about "retail tomorrow" here a lot … but some companies - and we know who they are - are relentlessly focused on "retail yesterday."

Published on: June 5, 2019
•
Bloomberg
reports that PetSmart is taking its online business, Chewy, public, "at a proposed valuation of around $7 billion," and "hoping to cash in on robust growth at its online unit."
According to the story, "PetSmart last year pegged the value of Chewy at $4.45 billion in private documents shared with investors, according to people with knowledge of those documents … The documents point to figures showing that "pet parents" continue to spend even in times of economic uncertainty. During the 2008 to 2010 recession, overall consumer spending in the U.S. declined, while pet spending increased by 12%, Chewy said, citing the American Pet Products Association."
Published on: June 5, 2019
•
Fox Business
reports that Walmart CEO Doug McMillan is saying that the retailer "has been working on mitigation strategies to try and keep consumer prices low" in the event that threatened additional tariffs on goods imported from China and Mexico actually are implemented by the Trump administration.
According to the story, "Although Walmart makes a majority of its products in the U.S., McMillan said that he's 'paying close attention to' trade in respect to China and Mexico and hopes the negotiations get resolved quickly.
•
Reuters
reports that "Wal-Mart de Mexico said on Tuesday that the nation's Federal Competition Commission opposes its parent company Walmart Inc's acquisition of grocery delivery platform Cornershop … Walmex announced last September that it had struck a deal to acquire Cornershop for $225 million, reflecting the firm's growing investments in online delivery services across the globe as it aims to compete with Amazon.com Inc."
"We are analyzing the scope of this resolution and the measures we will adopt, since we are sure that this operation is positive for the competitive environment and for the consumer, and that it drives the development of eCommerce in Mexico," Walmex said in a statement.
Published on: June 5, 2019
…with brief, occasional, italicized and sometimes gratuitous commentary…
•
Markets Insider
reports that "the owner of Abercrombie & Fitch, Abercrombie Kids, and Hollister has shuttered flagships — larger stores often located in expensive parts of major cities  — in Copenhagen and Hong Kong already. It intends to close its Hollister flagship in New York's SoHo neighborhood this quarter, and its Abercrombie & Fitch flagship in Milan, Italy, by the end of the current fiscal year." The reason? The story says that the company wants to "cut costs and reshape its business," and has already begun moving to smaller store footprints that it believes are better positioned to serve local customers.
The story notes that "reducing the number of flagships would be the latest in a series of steps intended to revitalize sales and appeal to the current generation of shoppers. Under former CEO Mike Jefferies, Abercrombie & Fitch was perhaps best known for its shirtless models, branded attire, and dark, loud, perfumed stores. Since his departure at the end of 2014, the company has covered up its employees, ditched logos, turned up the lights, turned down the music, and cut back on spritzing clothes."
In other words, less show biz and hopefully more biz.
Published on: June 5, 2019
Got the following email from MNB reader Jesse Sowell:
Love MNB, and all of your commentary, even (especially, actually) the ones I disagree with. Keep up the great work.

Tuesday's story about the new IHOP ad falls into the latter category. I admit that I'm not the gourmand that you are, so the fact that I like IHOP may need to be discounted. The bottom line for me is that there aren't many places you can get waffles for dinner. And if what IHOP serves may not be gourmet waffles, they're consistently good enough, and available pretty much everywhere I travel. I also grew up in a household where eating at IHOP was an indulgence and a treat, so that probably colors my perception.

Anyway, from my perspective, the ad relabeling burgers as pancakes was funny and a little self-mocking, and pretty good. I suspect it will be effective with consumers who don't share your active dislike of the company.
My father-in-law sued to say, "Where taste is concerned, there is no dispute." We are entitled to have different opinions.
One thing, though … I don't think I qualify as a gourmand. (I hear that word, I think Nero Wolfe.) "Gourmand" can mean a person who is a connoisseur of good food, but it also can suggest a tendency to be gluttonous … and I really try to avoid that. I also think that there is a difference between being a connoisseur of food and someone who just enjoys a good meal.
Responding to the same story, MNB reader Tom Redwine wrote:
Please don't put yourself through that again. I'd much rather hear about the delicious foods & wonderful culinary experiences you've had, rather than your, um… tummy troubles.

As an amateur musician, I can confirm that IHOP's actual purpose is to be open late, after the gig, for those of questionable constitutions to increase their grease ratio, counter-balancing the hearing damage, sweat output, and alcohol intake of the previous five-to-seven hours. (It's very likely the loudest one of the bunch is the lead guitarist, who kept notching his damn amp up before every set… but I digress.)

Same goes for Waffle Hut, when they're not acting as a FEMA indicator.

P.S. Thanks for the recommendation of Mr. Tamarkin's NYT article; I'm trying to get off the processed food train myself & learn some real cooking. Thankfully, I have very knowledgable friends and other awesome educational opportunities in Northwest Arkansas.
MNB reader John Rand had some thoughts about McDonald's plan to briefly take foreign currency in US stores as a way of promoting its new international menu offerings:
I rarely go into a McDonald's these days, but there are moments, on highways under time stress or immediately after fasting for my regular blood tests (don't ask) when I go into one. And from what I can see of the recently remodeled ones I have been in over the past year, they are designed as much as possible to prevent any use of cash, to eliminate any human interaction at the counter until the order it actually ready, and to create a large formless aimless line of people who have no confidence that they are being "served".

Adding international currency? When they pretty much discourage actual money (cash) already?  This is a rodeo clown video waiting to be filmed.