Published on: June 19, 2019
by Kate McMahon

I honestly meant to up my game with Alexa, using the voice-activated search assistant for more than today's weather forecast, my music playlist or to set the cook time for a 20-pound Thanksgiving turkey. I was determined to jettison my hand-written shopping list and embrace the new frontier of e-commerce via a spoken command.

I failed. I've never executed such a purchase. And it turns out I am not alone.

A new study found that fewer than one in five consumers have shopped using a voice assistant. Having followed the much-ballyhooed introduction of Amazon's Alexa, Apple's Siri and Google Assistant, I was relieved to learn I'm not the only tech challenged/Artificial Intelligence dinosaur out there.

But the rest of the survey – and the "what's next" forecast – is more important.

The research from the digital commerce consulting firm SUMO Heavy also found that 42% of frequent voice assistant users have shopped via the medium, smart speakers drive higher levels of voice engagement, and predicted that "we are at the cusp of the voice revolution."

This confirms other research showing voice activated commerce is poised to take off. Now I realize you've heard (and we've written) that prediction before. Consumer utilization of voice activated shopping has taken longer than many forecasted when Alexa and the Echo first arrived on the scene in 2014, but that's not necessarily a bad thing.

Voice activated commerce requires technology and trust. Today some 25% of Americans have a smart speaker device and that number is expected to more than double to 55% by 2022. Amazon commands the smart speaker market with its Echo, Dot and other products, followed by Google Home and then Apple. One strategic consulting firm is predicting that voice shopping will skyrocket to $40 billion-plus in 2022, up from $2 billion today across the U.S. and the U.K.

The trust quotient is more complex, and goes way beyond Echo users' concerns that Alexa and Amazon employees are eavesdropping on their household. Shoppers need to feel confident that their order is correct, their payment is safe and their delivery confirmed when they place an order. It is a leap of faith to go from an on-screen confirmation of your online order to an assurance from a speaker on the kitchen counter.

The more that Amazon, Google and Apple - along with app developers and participating retailers – have time to implement these programs, the more seamless it will be for the consumer. (As we've frequently stated on MNB, it takes years to earn your customer's trust and one mistake to lose it.) It was just two months ago that Walmart announced it had struck a deal with Google to allow customers order groceries through the Google Home system, escalating its battle with Amazon for the voice-activated market.

It's like building a house – the more time and thought that goes into the foundation, the sounder the structure will be. And we all know that it almost always takes more time to build any building that predicted or expected. I think that applies to this scenario as well.

Not surprisingly, the survey found that consumers said they see themselves purchasing household products and groceries using a voice-assistant in the very near future.

I wish I had done just that this past Sunday afternoon, when I made my second trip to the grocery store to pick up the one key ingredient I had forgotten to purchase. I could have just asked Alexa.


Comments? Send me an email at kate@mnb.grocerywebsite.com .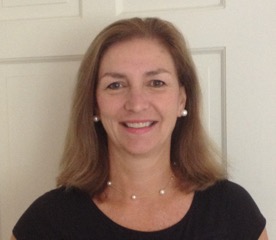 Published on: June 19, 2019
by Kevin Coupe
Dorothy Lane Market continues to illustrate how an independent retailer - in this case, a three-store supermarket company in Dayton, Ohio - can continue to be a vital and growing presence.
In this case, the food-centric retailer is opening a new facility, in Miamisburg, Ohio, where it can make its famed Killer Brownies.
According to the company, "The new building is nearly 27,000 square-feet. In October of 2016, Killer Brownie moved into its current location, a 7,200-square-foot building. Simply put, The Killer Brownie Company has outgrown its current facility and now offers more than 100 products in the brownie category. The taste of its well-known signature Killer Brownie as well as Every Day and Gourmet brownies has spread to national restaurant and retail chains … such as Wegmans in the east, Lunds and Byerlys in Minnesota, and Bristol Farms in southern California."
The Killer Brownies also are available online and, obviously, at Dorothy Lane stores.
I love these kinds of stories. This is a time when a lot of retailers are trying to figure out how to be relevant and differentiate themselves. But pretty much daily, DLM Gets. It. Done.
As a three-store independent, it is a pretty fair bet that DLM has fewer resources than bigger entities. But the greatest resources an independent retailer can have are imagination, ambition, and an unwillingness to be hemmed in by tradition and expectations. A core value at DLM - one of the most accomplished retailers in the country - has been never to be complacent about its achievements. Reputation is something you had yesterday … today you have to earn it all over again.
And that ought to be an Eye-Opener for everyone.
Published on: June 19, 2019
The
Cincinnati Business Courier
reports that Kroger is testing a 30-minute delivery service called Kroger Rush that is available to online customers at two stores - one in Ohio, one in Kentucky - near its Cincinnati headquarters.
The deliveries, costing $5.95 apiece, are available for a limited number of SKUs, including some meal solutions, produce and beverage products that might be needed in a hurry.
KC's View:

They don't talk about it, but I suspect that the real race - Amazon, Walmart and Kroger are in it, along with a bunch of other folks like Google, Apple and Microsoft - is to develop a Star Trek-style food replicator that will make a 30-minute delivery wait seem like an eternity.

Published on: June 19, 2019
UK-based Tesco, which last year invested in a new discount format called Jack's, now says it also is developing a more upscale format, showing off "a sleek gray store emblazoned with a 'Tesco Finest' logo, with cafe tables and chairs outside." More information is scheduled to be unveiled later this week.
Bloomberg
writes that "the U.K.'s largest retailer said it has opened nine Jack's stores so far and they've sold 24 million pounds ($30 million) of products to date. The format promotes private-label products, most of them supplied domestically, to compete better against German discounters Lidl and Aldi."
Tesco also told investors yesterday that "it sees an opportunity to reduce costs, allowing it to improve its offering and increase its margin," and that "it plans to expand its presence in Thailand, eyeing 750 new convenience stores in the medium term. It currently has 1,583 stores in the region."
KC's View:

I've always thought that retailers like Tesco are well-served by developing different formats that appeal to different demographics. It stretches them and forces them to get better on lots of levels, and sometimes those learnings can be applied across the company.

This is smart.

Published on: June 19, 2019
Albertsons announced this week that it will install new self-checkout lanes in most of its more than two thousand stores, reversing a move away from self-checkout that it made almost a decade ago.
At the time, Albertsons said that it was part of an "effort to encourage more human contact with its customer" with on spokesperson saying that the company just wanted "the opportunity to talk to customers more … that's the driving motivation."
Now, the world has changed.
"We are empowering our consumers to curate their in-store shopping experiences based on their needs and desires," says Anuj Dhanda, executive vice president and chief information officer at Albertsons, adding that the goal is a "smoother experience for our shoppers using self-checkout by reducing the interventions they experience."
The new systems being used by Albertsons are Toshiba Global Commerce Solutions' self-checkout systems.
KC's View:

I'll be curious to see if these self-checkouts actually represent any sort of quantum leap forward in terms of the technology … most of the self-checkouts I've been to tend to be pretty much the same as they were back when Albertsons got out of this area.

Published on: June 19, 2019
CNBC
reports that electronics retailer Best Buy is getting into the fitness business and will open "dedicated" fitness spaces in more than 100 of its stores in time for the holidays, selling items such as spin bikes and connected treadmills.
"We know there's a growing intersection between fitness and technology," says Jason Bonfig, Best Buy's chief merchandising officer. "We've promised our customers we'll help enrich their lives, including their health and wellness, by using technology. This is a great example of how we're living up to that commitment."
These fitness-oriented items will be available shortly on Best Buy's website, with a store rollout scheduled to begin shortly.
The move is part of a broader health-oriented strategy.
CNBC
writes that "the announcement comes as Best Buy has already started to venture into health tech. It acquired GreatCall, a health-services platform that focuses on personal emergency response services for senior citizens for $800 million in August 2018. Earlier this year, it began to sell TytoCare's telehealth devices online and in some stores. Then, earlier this month, it acquired senior remote monitoring company Critical Signal Technologies for an undisclosed amount."
KC's View:

This totally ties into the broader healthcare/self-care focus that I think a lot of retailers and suppliers are embracing, which is tied to the greater amounts of information that people want and have access to, plus a growing sense that the traditional health care industry may be more interested in its business model's survival than the survival of the patients it is supposed to serve. (Am I being too harsh here?)

Published on: June 19, 2019
Terrific piece in the
Washington Post
addressing something that consumers think about a lot. Here's how it starts:
"Mom's Organic Market founder and chief executive Scott Nash did something many of us are afraid to do: He ate a cup of yogurt months after its expiration date. Then tortillas a year past their expiration date. 'I mean, I ate heavy cream I think 10 weeks past date,' Nash said, 'and then meat sometimes a good month past its date. It didn't smell bad. Rinse it off, good to go.' It was all part of his year-long experiment to test the limits of food that had passed its expiration date. "
There's a story and a video explaining the experiment, which concludes, "It turns out that the dates on our food labels do not have much to do with food safety."
Check it out
here
.
Published on: June 19, 2019
The Food Marketing Institute (FMI) has just issued its U.S. Grocery Shopper Trends 2019 study, which makes the following observations:
"Online continues to grow, now fully doubled from 2015, with 32% of shoppers using online-only retailers at least occasionally. Among Gen X, users grew by more than one-third over last year's base. Online shoppers now see online as on par with the supermarket in meeting a number of key shopping needs," but, the study suggests, "there are signs of headwinds against further growth" and "we may be seeing the beginning of a plateau in the reach of online grocery shopping."
"While consumers value the flexibility to eat how they want, they also resist splintering the household. They don't often seek personalized solutions but instead use a range of tactics from eating to planning to shopping to balance and reconcile individual needs and preferences within the household. Consequently, shoppers enter the store tasked with meeting not only their needs and wants but those of others in their household. Customizing and humanizing the shopping experience in a way that empowers different shoppers to meet these different needs within the store can help retailers compete within and across channels."
Shoppers aspire to healthier diets, and while they see this goal as their own responsibility, they also recognize the grocery store as a helpful ally. As retailers innovate in ways to engage the shopper more deeply, they will be able to earn additional trust through transparency and community engagement but also simply by consistently and attentively meeting shoppers' needs around product quality, selection, information and helpful customer service.
You can check out the study
here
.
Published on: June 19, 2019
The US Supreme Court has decided not to take a case that pits discrimination laws against religious freedom, but rather has urged the Oregon Supreme Court to reconsider its ruling.
The case concerns a Gresham, Oregon, bakery that refused to bake a wedding cake for a same-sex wedding, saying that such an action conflicted with the owners' religious beliefs.
Willamette Week
has the details:
"In 2013, two women, Rachel and Laurel Bowman-Cryer, asked for a wedding cake from Sweet Cakes by Melissa, a bakery owned by Aaron and Melissa Klein. The bakery refused to make a cake for the same-sex couple, citing religious opposition to their marriage.
"The Oregon Bureau of Labor and Industries determined that the company had violated state anti-discrimination laws, which protect people from discrimination based on sexual orientation. The state agency imposed a $135,000 fine against the Kleins' business … The Kleins appealed. The appellate court upheld the fine, and the Oregon Supreme Court did not review the decision."
The US Supreme Court "told the state court to reconsider the case in light of a 2018 ruling in a similar case in Colorado," the story says. In that case, the Supreme Court "ruled that Colorado officials had demonstrated hostility toward the religious beliefs of the bakery's owners - by comparing their Christianity to defending slavery or the Holocaust."
KC's View:

Look, I've always been clear about my opinion in these sorts of cases. I think people's religious beliefs should never be treated with hostility or disrespect, and that everybody at least has to acknowledge that when two core American values - religious freedom and freedom from discrimination - come into conflict, it is a hard decision to make.

I always wish in these cases that the gay couple in question could simply get a cake elsewhere, or that the bakers would think that baking a cake is not the same as being in a same-sex marriage. But life doesn't always work that way, for lots of reasons, and I think in the end that I support the gay couple … though I do so with the utmost respect for the bakers' religious beliefs.

Published on: June 19, 2019
• The
Wall Street Journal
reports that Amazon "is expanding its domestic air-cargo operation, adding smaller jets to its rented fleet to link its distribution centers and extend the reach of its next-day delivery service.
"Amazon is experimenting with local collection centers, its own delivery vans, on-demand taxis and even its own employees to speed deliveries to consumers at a lower cost. The e-commerce giant's experimentation is bringing it into direct competition, in some cases, with companies that also deliver its packages. "
This means that "Amazon will "rent another 15 Boeing Co. 737-800 jets converted to carry cargo, in addition to five it's already leasing, alongside a fleet of 40 larger planes it uses to ship packages around the U.S. Amazon expects to have a rented fleet of about 70 planes by 2021."
• The
Washington Post
reports on how Amazon is looking to heighten its appeal to low-income shoppers.
The story notes that Amazon "has announced new offerings aimed at the poor, most recently a new credit card for consumers trying to establish or rebuild their credit. It has also added half-price Prime memberships for those on certain governmental aid programs, as well as a method for consumers to reload their online accounts with cash at convenience stores. It has even recently looked at buying Boost Mobile, a prepaid cellphone wireless service that caters to low-income customers, from Sprint."
These moves, the
Post
writes, "could help Amazon attract a new customer group that has long been loyal to Walmart and its more than 4,700 U.S. stores, many sprinkled throughout rural and lower-income communities."
Published on: June 19, 2019
• The
Charlotte Observer
reports that "Walmart will lay off nearly 570 corporate employees at its facility near Charlotte's airport as the retailer transitions its finance and accounting services to a third-party vendor … The layoffs will begin in September and will continue in waves through early 2020."
Walmart has said that it needs to "pull back" from some functions while investing in others, and that this move will accelerate its "digital transformation."
•
MarketWatch
reports that Walmart "will add wireless experts to 600 more stores by the holidays, part of an overall push to upgrade consumer electronics departments." This will mean that "more than 3,000 Walmart stores will have dedicated wireless experts," the story says.
Published on: June 19, 2019
•
WCBS 880 News
in New York City reports that the City Council there yesterday spent the day debating proposed legislation that would ban the sale of foie gras, with violators potentially facing fines of up to $1,000 and possible jail time.
The bill was brought up by City Council Member Carlina Rivera, who cited "the force feeding of ducks and geese to fatten their livers. 'Veterinarians have determined this overfeeding process poses numerous health risks to birds including liver disease, bacterial and fungal infection, potential damage to the esophagus,' Rivera said."
However, the story notes, "Matt Igo, with the Hudson Valley Foie Gras, has invited all the council members to the farm in Kingston so they can see for themselves how the animals are treated.
'We have well-raised animals and we've been selling them under USDA inspection into New York City for 30 years and if this bill goes through you're going to put about 400 people out of business in a very, very depressed part of Sullivan County, which is not like New York City where we can't absorb job loses like that,' Igo said."
Published on: June 19, 2019
…will return.
Published on: June 19, 2019
In this new episode of the Retail Tomorrow podcast, recorded on the exhibit floor at the annual United Fresh Produce Association show in Chicago and produced by GMDC, we focus on the the opportunities and challenges that the self-care movement creates for companies looking to take advantage of it, how retailers can go beyond their four walls and develop an "outpost marketing" strategy, and the degree to which information can be the most compelling marketing tool.

Our guests:

• Michael Stebner, director of culinary for Sweetgreen, the salad-centric fast casual restaurant chain

• Peter Steinbrick, director of national sales at Melissa's, an importer and distributor of exotic and specialty fruits and vegetables

The host: Kevin Coupe, MorningNewsBeat's "Content Guy."

You can listen to the podcast here, or on iTunes and GooglePlay.

This edition of the Retail Tomorrow podcast is sponsored by Hillphoenix, shaping the future of retail through technology and design innovation.