Published on: July 31, 2019
by Kate McMahon

This is the story of a cheeseburger, an iconic brand and a mystery that captivated burger lovers from coast to coast.

I am speaking of the In-N-Out signature Double/Double with cheese that miraculously appeared on a New York City sidewalk some 1,500 miles from the nearest In-N-Out location - way west of the Mississippi River.

To add to the "only in New York" aspect of this tale, the passerby who happened upon the still neatly-wrapped burger was a "self-proclaimed In-N-Out superfan" originally from California, where the iconic family-owned West Coast chain was founded in 1948.

Lincoln Boehm was headed for a 6:30 a.m. train in Jamaica, Queens last week when he discovered the pristine Double-Double "smiling up at me." The two patties, the cheese, lettuce and tomato looked too good to be true.

"There was something magical about it," he told the New York Times, "like seeing the Mona Lisa for the first time at the Louvre."

(Yes, I know there are critics out there just waiting to take a swipe at In-N-Out's "cult-like following." However, since I am an inveterate member of said cult - as is the Content Guy - I will continue.)

Boehm, a 31-year-old creative director, posted a photo on Instagram, and the story went viral. Was it a marketing stunt? (No, responded In-N-Out). A deliberate prank? The work of aliens? Among those chiming in on Twitter: local congresswoman Alexandria Ocasio-Cortez and celeb "momager" Kris Jenner, who called it a "case for the FBI."

Then Boehm got a direct message from Helen Vivas, a 16-year-old high school student who said she purchased four burgers at an In-N-Out in San Diego, kept them safe on her lap during a Jet Blue red-eye flight back home to New York, was running to catch a bus in Queens when the burger bag broke and one inadvertently dropped to the pavement.

In an article in Vice, Boehm documented her story, replete with a receipt, a photo from the actual In-N-Out, her boarding pass, and texts to friends bemoaning the loss of one burger. When Boehm noted that his previous attempts to bring a burger back to New York resulted in a mushy mess, Helen responded that a helpful In-N-Out employee told her the only way to take a Double-Double to go across country was to hold the special sauce, which she did.

That anecdote, and this story, are prime examples of why In-N-Out is the best burger brand in America. Bar none. (I'm already anticipating blowback from Five Guys and Shake Shack aficionados).

All retailers and restaurateurs could learn by taking a page from In-N-Out's playbook.

As detailed in the 2009 business best-seller, "In-N-Out Burger: A Behind the Counter Look at the Fast-Food Chain That Breaks All the Rules," the company is known for its commitment to the freshest products, the same, simple menu of burgers, fries, soda and shakes, providing well-above average employee wages and benefits, and keeping it in the family.

Expansion to other states has been slow and steady under the helm of 37-year-old billionaire Lynsi Snyder, whose grandparents Harry and Esther opened their first drive-thru in suburban L.A.. The overall look inside and out in the now 330-plus outlets, and the burger and fry recipe, remain unchanged 71 years later. It is the very definition of the care-and-nurturing of brand identity and value proposition.

I of course support innovation and new product launches in a competitive market, but I respect In-N-Out's steadfast commitment to doing one thing (actually 15 menu items) extremely well, with revenues surpassing $1 billion this year and a die-hard coast-to-coast fan base – including Lincoln Boehm, Helen Vivas and yours truly.

Comments? Send me an email at kate@mnb.grocerywebsite.com .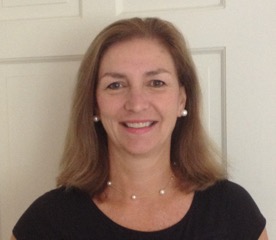 Published on: July 31, 2019
by Kevin Coupe
The
New York Times
reports that the veil of self-delusion finally has been lifted from the eyes of the American population, with a study from the the American Psychological Association saying that "a majority of Americans (finally) believe women are just as competent as men, if not more so."
According to the story, researchers from Northwestern University "examined public opinion polls representing the views of more than 30,000 adults from 1946 to 2018, looking specifically at how they rated communion (compassion, sensitivity, warmth); agency (ambition, aggression, assertiveness); and competency (intelligence, organization, creativity) along gender lines.
"In 1946, 35 percent of people thought men and women were equally intelligent. In 1995, 43 percent thought so. Last year, 86 percent believed men and women were equally intelligent. And those who favored one sex over the other thought women were smarter."
Alice Eagly, the social psychologist at Northwestern University who led the study, described the results this way: "It's a pretty dramatic shift" and represents "massive social change."
At least part of the reason for the change is that Americans simply have been exposed to more women in power and more female role models, and this has adjusted their thinking.
It also may be that at least some of the people who held the view that women are inferior have died off. The herd has been culled, so to speak.
To be clear, that stuff about "lifting the veil of self-delusion from the eyes of the American population" is mine. The
New York Times
didn't use that language.
Just couldn't help myself.
It seemed more elegant than "Duh."
Published on: July 31, 2019
Published reports say that Kroger has decided to start charging a fee for cash back requested by customers at checkout.
According to a variety of stories, the fees are as follows:
• 50 cents for cash back under $99.99
• $1.50 for cash back between $100 and $150
• $3.50 for cash back between $150.01 and $2,000
• $6 for cash back between $2,001 and $9,999
Some reports said that Kroger would waive the fees to people who swipe their Kroger loyalty cards, but
AL.com
reports that Kroger said that this is inaccurate.
The new policy is said to be generating significant protest on social media.
One typical comment:
"Really @kroger ??? This is customer service and your saving a me trip to the ATM?? No favors here.. The trip will be to @GiantEagle from now on."
And, Kroger's response to such comments:
"We are sorry that you are dissatisfied about the fee applied when using our Cash Back program. With banks raising their ATM fees and other retailers are limiting the amount of cashback. We want to offer our customers a convenient, low cost, way to get their money. Thank you for your comments we will share your feedback with our Leadership Team. Have a great day!"
KC's View:

Kroger is going to take the heat for this, but it seems perfectly reasonable to blame the banks, who pretty much can be blamed for most problems for which we cannot assign blame to politicians, lawyers, insurance companies and cable providers.

But … I am sympathetic to consumers who are upset about this. Cash back at checkout is a major convenience to which people have become accustomed, and a lot of folks are going to be upset by this. At some level, I suppose that Kroger, faced with enormous competitive pressures, has to find ways to save money wherever and whenever it can. But the question is if it is taking a risk in making this move.

The other question, of course, is whether other retailers will follow suit. Which would give Kroger some cover, but wouldn't necessarily do a lot of good for the industry's image.

How many people decide to go to the store not just to shop, but because they can get cash back and skip a trip to the ATM? I'm not sure I'd be taking away reasons for people to go to the store.
Published on: July 31, 2019
DigitalCommerce360
reports that Amazon "is making a play for a larger share of apparel market with the launch of personal styling service it calls Personal Shopper by Prime Wardrobe. The Stitch Fix-like styling service is only available to U.S. members of Amazon's Prime loyalty program and costs $4.99 for one styling per month."
According to the story, like with Stitch Fix, "a shopper creates a style profile within the Amazon app, and then an algorithm and human stylist access her preferred style, fit and budget. Each month the shopper can send additional details, such as specific items she wants to receive, trends or colors she prefers (or prefers to avoid). A member of Amazon's styling team then uses that information to curate items from Amazon's thousands of clothes, shoes and accessories."
For the time being, the service only is available for women, though Amazon says it plans to expand into men's fashion.
KC's View:

This isn't just about creating another replenishment/subscription service, which is something at which Amazon has proven particularly adept. It also is about expanding the market for its private label clothing, which I don't think has taken off to the degree that it would've liked. Expect a lot of own label items to be in the mix when Amazon sends out those boxes of clothing.
Published on: July 31, 2019
The
Boston Globe
reports that "nearly a month after spring water from a Haverhill company was found tainted with toxic chemicals, its gallon-sized jugs are still stocked on supermarket shelves across New England, despite a health advisory from state health officials that pregnant women, nursing mothers, and infants should not consume the water."
The story notes that the discovery of the tainted water came when New Hampshire officials were tightening water regulations and decided to do random testing of bottled water sold in supermarkets.
According to the story, "The results showed that water from Spring Hill Farm Dairy in Haverhill had sharply elevated levels of the human-made chemicals, known as PFAS, which have been linked to kidney cancer, low-infant birth weight, and a range of diseases … Some chemicals were found at levels four times higher than New Hampshire's new standards for safe drinking water."
The
Globe
notes that the water was being sold - as it has been for years - under a variety of private labels at Whole Foods, CVS, Stop & Shop, Market Basket, Roche Brothers, Cumberland Farms and Garelick Farms.
However, as the
story
makes clear, there have been a variety of reactions to the testing results - while state health departments in New England states have posted advisories, urging people not to drink the water, they were not in any position to require the chains to do the same, or to require a recall. And Spring Hill Farm says that it is able to still sell the water because the chemical levels fall within federal guidelines.
The
Globe
also notes that the expiration date on the water is two years out.
KC's View:

If you read the story - and I hope you do - I think it is important to put yourself in the customer's shoes.

I'm a New England resident, and when I read it I find myself worrying if we've bought any of that water, and frankly not being impressed by the back-and-forth about state guidelines and federal guidelines and what's legal and what's not. I read lines like "PFAS … have been linked to kidney cancer, low-infant birth weight, and a range of diseases," and I find myself wondering what all the discussion is about, and how chains (and, quite frankly, governments) will lose their faith in institutions that should protect them but don't.
Published on: July 31, 2019
The
Los Angeles Times
reports that the University of California Santa Barbara has filed suit against five retailers - Amazon, Walmart, Target, Ikea and Bed Bath & Beyond - claiming that they should be paying it royalties on light bulb sales.
Specifically at issue at "vintage-style LED lightbulbs" that are energy efficient but designed to "imitate the iconic look of the incandescent bulbs developed by Thomas Edison almost a century and a half ago. The dangling Edison bulbs, with their old-fashioned look, glowing filaments and sepia tones, are popular at restaurants and with modern home designers."
The suit is based on the school's claim that researchers at its Solid State Lighting and Energy Electronics Center developed the technology allowing "an exposed filament that disperses light in all directions."
According to the story, "Seth Levy, the lawyer representing the university, said the school had approached some of the retailers to seek a licensing agreement and was rebuffed. The bulbs are all made overseas by many manufacturers, so suing the sellers is more efficient than trying to track down all the manufacturers."
KC's View:

I guess the school has to look for funding sources in new places now that it can't depend on parents willing to write big checks to get their less-than-qualified kids admitted. (Just kidding.)

My first reaction to this is that the school is looking for funding in all the wrong places, searching for money in too many places. I'm not sure how retailers can be held culpable for this, if all they are doing is buying the bulbs from manufacturers. But, there recently was a court decision saying that Amazon was responsible for the products sold on its Marketplace site by third-party purveyors, so anything is possible.
Published on: July 31, 2019
In the UK, the
Retail Gazette
reports on how Walmart-owned Asda Group used 90,000 plastic water bottles to repave one of its parking lots.
According to the story, "The bottles, which were turned into tarmac, would have otherwise gone to landfill or incineration … The plastic was ground to tiny pieces and then mixed with asphalt, which sets to form the tarmac."
The
Gazette
says that Asda points out that "the use of plastic bottles reduced the amount of virgin petroleum needed in the process – thus reducing the carbon footprint. It added that the initiative could be used in other car parks across its store estate."
KC's View:

There's so much discussion of recycling and so many stores collecting plastic … you'd think that more retailers would use this technique to repave their parking lots and point out to their shoppers the direct line between all their environmental efforts and actual results. Most people want to do the right thing, but it helps when they understand the narrative behind their efforts.

Kudos to Asda. Very smart.

I think this stuff is really important. It is worth noting that yesterday, InterContinental Hotels Group, which owns the Holiday Inn and InterContinental hotel brands, announced that it no longer will feature mini bottles of shampoos and toiletries in its rooms, but now will have bulk-sized amenities - the goal being to reduce the use of plastic.

This is no small thing - the company estimates that its more than 5,600 hotels uses an average of 200 million bathroom miniatures every year.

Yikes.

It also was interesting to see the CNN story saying that Coca-Cola and PepsiCo are pulling out of the the Plastics Industry Association, which has lobbied heavily for "states to make plastic bans illegal." The story says that the two soft drink companies were concerned that participation in the group "could tarnish Coca-Cola and Pepsi's images as companies working to find solutions to plastic pollution."

According to the story, "The association took positions that 'were not fully consistent with our commitments and goals,' Coca-Cola said in a statement last week, noting that it withdrew from the group earlier this year. Pepsi said it had joined the association to learn about innovation as it works to 'achieve a circular economy for plastics … We do not participate in the policy advocacy work of the association or its subsidiaries, and our membership will conclude at the end of this year,' Pepsi said."

Seems to me that when two major soft drink companies say that a plastics association's positions are inconsistent with theirs, it means that the association sort of has a credibility problem.
Published on: July 31, 2019
Bloomberg
reports that the Sears Estate - which is what was left after it sold off what remains of the retailer's assets to the company's former CEO, Eddie Lampert - has made an offer to retired employees with whom it is looking to settle a dispute over a terminated life insurance plan.
$135. Each.
The story says that "the retiree plan provided policies to about 29,000 former workers with death benefits between $5,000 and $14,500," but because of the estate's limited resources, estimated payouts under the proposed settlement would be less than three percent of the benefit.
The settlement is being submitted to the bankruptcy court that is overseeing the Sears Estate's affairs; the story points out that the estate needs to resolve this issue in order to resolve all its bankruptcy issues.
The retirees are not impressed. "'The new plan is totally unacceptable to the retirees,' said Ronald Olbrysh, chairman of the National Association of Retired Sears Employees. He added that many Sears retirees aren't able to obtain new life insurance policies now because they're too old."
KC's View:

I feel bad for these folks … but at some level the writing has been on the wall at Sears for many years. Many of them may not have had options, but they had to know, if they were paying attention, that this morass was never going to get any better.

Note to remaining Sears employees: If you are counting on the company and/or its new owners to do the right thing or to look out for your best interests, you are making a serious mistake. You are disposable to these people. Nothing more.

Published on: July 31, 2019
•
Advertising Age
reports that Amazon has begun rolling out " a new private-label line of commercial products that will compete with Kimberly-Clark and other brands, starting with bulk orders of toilet paper and paper towels." The brand is called Amazon Commercial, and is described by the retailer as "a line of professional-grade products created with business customers in mind" - or sort of Amazon Basics for business.
Published on: July 31, 2019
…with brief, occasional, italicized and sometimes gratuitous commentary…
•
National Public Radio
reports on a new survey conducted by US Foods revealing that close to 30 percent of food delivery drivers admit to snacking on the food they are delivering.
Not surprisingly, more than eight out of 10 customers responded to the survey by saying they thought that this behavior was unacceptable, and that companies should respond to it by "adding tamper-evident labels or packaging, which commonly comes in the form of a sticker seal."
The idea that some mook might have his fingers in my food is truly disgusting, and alone is reason for me to pick up rather than ordering in. Because the sad reality is that if 30 percent of these clowns are admitting to it, the reality is probably a lot worse. Yuck.
Published on: July 31, 2019
• The Grocery Manufacturers Association (GMA) announced that it has hired Bryan Zumwalt, vice president of federal affairs at the American Chemistry Council (ACC), to be its new executive vice president of public affairs.
The Hill
reports that this is "the first big hire" by GMA's new CEO, Geoff Freeman, who recently joined the organization from the American Gaming Association (AGA).
KC's View:

Yikes. That's a lot of alphabet soup - GMA, ACC, EVP, CEO, AGA. I hope that these folks get GMA on the right track - you know, not hemorrhaging members - ASAP.

Published on: July 31, 2019
In this new Retail Tomorrow podcast, recorded at GMDC's annual GM conference in Denver, we focus on the ways in which startups are working to disintermediate traditional retailers … how retailers can turn these innovations to their own advantage … why cultural resistance within companies can be the ultimate enemy of progress … and even brainstorm about a business model that could've made Toys R Us relevant again.

You can listen to the Retail Tomorrow podcast here, or on iTunes or GooglePlay.

The Retail Tomorrow podcast series is a production of GMDC, the Global Market Development Center.

Our guests:

• Patrick Fore, CEO and co-founder of Fleat.

• Sterling Hawkins, co-founder of the Center for Advancing Retail & Technology (CART).

The host: Kevin Coupe, MorningNewsBeat's "ContentGuy."

Pictured, left to right: Patrick Fore, Kevin Coupe, Sterling Hawkins
Published on: July 31, 2019
I've gotten some emails from Portland, Oregon-area MNB readers wondering if I am going to have one of those casual get-togethers that we've done here the past few years.
The answer is yes … let's get together Thursday night, August 8, at 5 pm, at Nel Centro, located at 1408 SW 6th Ave, in Portland. I'll plan on being there for a couple of hours, hopefully on the outside patio - and I hope that any MNB readers who'd like to stop by will do so.
Once again, I'm thrilled that our get-together will be sponsored by Portland State University's Center for Retail Leadership.
Put it on your calendar.
Published on: July 31, 2019
In response to our story about 7-Eleven testing self-checkout technology, one MNB reader wrote:
In January , I toured a 7-11 "X store" in Taiwan, no employees or check outs. This concept has now been shelved, as 7-11 discovered that their two X stores required 8 people to support them, more than the requirement for managing conventional stores.

Now the move is to 21st century vending machines.
Responding to Michael Sansolo's column about his encounter with a Home Depot locker, MNB reader Carl Henninger wrote:
I too had an online order delivered to the lockers at Home Depot. Finding the lockers took much longer than the instant, no line, retrieval of my product. At the time I picked up my item there was a long line at the traditional online orders counter. Home Depot also did a good job following-up on my experience with an emailed survey and I suggested that they needed to increase the signage directing customers to the lockers.
Finally, from MNB reader Lisa Malmarowski regarding our story about new packaging technology from 3M of questionable environmental impact:
A company as large and influential as 3M should be a leader in sustainable packaging and not try to spin more plastic into something it's not. They have the money, infrastructure, technology, brain power and brand awareness to something really innovative and great. If companies like this don't try harder, we are doomed.