Published on: September 25, 2019
by Kate McMahon

Laurin Mills was juggling a busy executive job and three kids just fine but for one piece of the working family puzzle – planning and executing a healthy dinner for five people five nights a week. "It was the stress at the end of the day that never went away," she says.

So Mills, an MBA-educated CPA, sat down at her computer with an excel spreadsheet and her local supermarket's weekly flyer. She set out to pre-plan five meals that would take advantage of sales and specials and result in one shopping list for the week. The outcome: much less stress, better meals, and a savings of $300 in the family grocery bill that first month.

That was in 2011. Today her company, The Dinner Daily, creates customized dinner meal plans for shoppers at more than 16,000 grocery stores, including the major chains, in all 50 states.

I stumbled upon The Dinner Daily when I read about its partnership with Stop & Shop in conjunction with National Family Meals Month. Under the plan, up to 30,000 Stop & Shop customers can join and use the service at no charge through the end of 2019, bypassing the subscription plans which begin at $4 a month.

Always game to try a new shopping app or meal planning service, I signed on, completed my food preferences, dietary needs and family size, added my local Stop & Shop, and hit submit. Within 15 seconds my meal plan and shopping list were ready.

I'll admit I was at first skeptical, but then happily surprised by the five low-carb meals and the shopping list, particularly since all of the proteins – chicken, pork and fish – were on sale. The recipes were fresh, healthy and easy to make. In fact, they were easier to prepare than many typical meal kit options at a fraction of the price. I could shop for the ingredients myself, or use one-click ordering for Peapod home delivery on in-store pickup.

I spoke with Mills about the evolution of The Dinner Daily, which started as an email chain among friends sent from her suburban Boston home, incorporated in 2016 and has since grown ten-fold. I was surprised I had never heard of the service, nor seen any promotion from Stop & Shop or other retailer. (The Shop & Stop rollout is happening in stages). I've seen plenty of other digital recipe apps that link to a particular store, but nothing this customized.

It also struck me that it was such a perfect way for a supermarket to connect with its customer, particularly those who still like to shop in a brick-and-mortar store, by providing an easy and affordable meal planning service. Or as Mils put it: "We are a piece of the grocery store ecosystem that's missing."

Successful retailers have to consider their entire ecosystem, from online apps to ease of checkout to home delivery services. Here's what we know – busy consumers want options for meals. Those include picking up pre-made meals and/or pre-assembled meal kits from the store, which allow for more flexibility than the traditional (and struggling) subscription meal kit delivery services.

I think The Dinner Daily is prime example meeting shoppers' needs and creating consumer loyalty.

Comments? Send me an email at kate@mnb.grocerywebsite.com .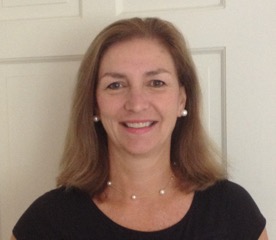 Published on: September 25, 2019
by Kevin Coupe
The
Boston Globe
the other day had an interview with chef/author Mark Bittman, who is coming out with a new, 20th anniversary edition of his now-classic cookbook, "How To Cook Everything," which the story notes "has made its way into more than a million first apartments, college dorms, and family homes since it debuted. Guided by author Mark Bittman's chatty, relaxed coaching, countless cooks have used the book to get comfortable in the kitchen."
"You know, 'How to Cook Everything' was never intended to be, 'This is the best way to do this, and this is the best way to do that'," Bittman tells the
Globe
. "It's more, 'This is a really good way to do this that's not going to drive you crazy, and it's going to work' … It's not 'go to the store and buy haddock.' It's 'go to the store, buy what looks good, and then I'll help you figure out how to cook it'."
The story notes that the revised anniversary edition reflects some basic changes in how people eat that have taken place over the past two decades - not only are people eating fewer meat-centric meals, but they also are eating less meat at meals where they do have it.
Some things are changing for the better, he says. But others, not so much.
"'I used to have to drive across town to buy soy sauce and olive oil. . . . And now, obviously, those kinds of things are in every supermarket,' he said. But disappearing farms and an increase in monoculture means that while local ingredients may be easier to find, prices are higher, and overall, he said, food quality seems to be lower. That's bad news for our tastes and our diets alike."
Bittman remains a committed minimalist, the
Globe
writes:
"Julia Child once said to me, 'I don't get what's going on with Italian food — all they do is put a few herbs and olive oil on stuff and stick it in the oven.' And that's exactly right … Not to take to anything away from her, because obviously, she turned zillions of people on to cooking — but back then it was, 'how elaborate can I make this dish?' and now it's kind of, 'how simple can I make this dish?' and I think that's real progress."
Agreed. And a nice, Eye-Opening mission statement, I think, for how food retailers can help their customers approach cooking and eating.
Published on: September 25, 2019
Reuters
reports that Walmart is expanding on an employee education program that already was offering degrees in the fields of business, supply chain management, computer science and cyber security, by creating a program that offers healthcare degrees that will cost workers to take the courses $1 a day.
According to the story, "The new offerings will help the retailer train staff to fill critical healthcare roles across its stores, which include more than 5,000 retail pharmacies as well as vision and hearing centers … Medical services, which typically have higher margins than retail products on shelves, allow Walmart to not only tap into the healthcare needs of senior citizens and low income shoppers but also boost its retail business by getting customers visiting its pharmacies to pick up additional items along the way."
The move is seen as a way of allow Walmart to grow its healthcare-related sales, which analysts estimate generate about 11 percent of its sales, as well as improve its standing as an employer-of-choice, which is a high priority for many retailers at a time of low unemployment.
The story notes that "a year after the launch of Walmart's education program, more than 13,000 Walmart workers have been accepted to at least one of the courses and over 100,000 employees have expressed an interest in joining."
KC's View:

As politicians and lawmakers dither and debate about healthcare in this country, reflecting ideology rather than actually being willing to find compromise in ways that will make healthcare and insurance more affordable and available to everyone, it simply falls to companies to step into the breach and find relevant and resonant solutions.

I think we're going to see a lot more of this - retailers of various stripes are going to see this as an enormous opportunity to connect to shoppers in fundamental ways and create extended relationships with them. It is very smart, and we're just at the beginning.

Published on: September 25, 2019
Retail Detail Europe
reports that Ahold Delhaize-owned Albert Heijn in the Netherlands is testing out its own Amazon Go-like checkout-free store format.
The unit, located in its Zaandam headquarters, "is filled to the brim with technology … Customers need a debit or credit card to gain access to the store, then they can take all the products they want and walk to the exit. Payment is done automatically, then the door opens. That grab-and-go experience - no more hassle than taking food from your own fridge, says the Dutch chain - is made possible by cameras that can see where you are and which products you take. Sensors in the shelves feel if you take a product or put it back, and the combination of the two can register meticulously which products you really take home."
According to the story, "CEO Marit van Egmond says that in this quickly evolving technological world, retailers have unlimited opportunities to increase convenience for their customers." And, as it happens, it can create all sorts of conveniences for store operators as well.
KC's View:

I've actually been a little surprised that there haven't been more tests of checkout-free technology since Amazon Go debuted … I continue to believe that this kind of tech could end up being the most important retail development since scanning.

But maybe we're getting there. Though slowly.

I got an email yesterday informing me that Standard Cognition, which has been developing a competitive system (I visited and reported here on a test store it is running in San Francisco) is actually going to operate a checkout-free concession stand at Polar Stadium, home of Boston Red Sox tripe-A affiliate the Worcester Red Sox, beginning in …2021?

That's a long time to wait, but then again, Polar Park won't be open until then - it is just now being built for the team, which is relocating from its longtime home in Pawtucket, Rhode Island, a move that has created its own share of controversy among traditionalists and fans.

Published on: September 25, 2019
Bloomberg
has a story about how Best Buy plans to "beef up its fledgling health-care business … selling everything from fancy fitness machines to health-monitoring services for seniors." The goal, according to the story, is to "help Best Buy grab some of the $3.5 trillion market for health spending in the US - while offsetting sluggishness in its main business of selling laptops, TVs and phones."
"I am not saying we will own the whole health-care experience -- we don't want to," says the company's new CEO, Corie Barry. "But we are uniquely well-suited to be in people's homes with technology. We can help with the tech side of health."
Bloomberg
writes that this strategy can help Barry "put her own stamp on the company and step out from the sizable shadow cast by her predecessor Hubert Joly, who brought Best Buy back from the brink seven years ago. Barry is betting that Best Buy can thrive as digital-health technology migrates from hospitals to homes, but she'll have to move fast since the retailer is just one of many companies looking to capitalize."
Among those retailers: Walmart, Amazon, and CVS. In addition, since best Buy is focused more on tech than providing things like flu shots and health care services, it also will be competing with the likes of Google, Microsoft and Samsung.
Bloomberg
writes that among Best Buy's investments have been the hiring of a chief medical officer for the company (who also practices at the Mayo Clinic) and the spending of more than $1 billion "on acquisitions in the health space, most notably the $800 million purchase of GreatCall Inc., which sells mobile phones and emergency-response systems for older Americans."
KC's View:

It is an interesting challenge, but certainly timely … one has to wonder that the older Americans being targeted by so many of these healthcare-curious companies will be helped or confused by the plethora of offers and options they will be facing. One of the ways that companies can deal with this, the story suggests, is by nurturing partnerships with hospitals, medical groups and insurance companies that can refer people to one retailer or another … and I would agree that companies have to find ways to become preferred providers.

Published on: September 25, 2019
Bloomberg
reports that 19 big food companies have joined a coalition designed to deal with the fact that the "world's biggest food crops are too similar, which could jeopardize the entire food system in a pandemic or crisis." The coalition is designed to "push for regenerative agriculture, a holistic method of farming that rebuilds resources instead of depleting them."
According to the story, Danone is taking a leading role in developing the coalition's mission, joined by "Google Inc., Nestle SA and L'Oreal … Other companies participating include Mars Inc. and Kellogg Co., as well as Dove soap maker Unilever, Gucci owner Kering and specialty chemicals maker Royal DSM NV."
The formation of the group was announced this week at the United Nations Climate Action Summit in New York, and comes "a year before the United Nations is set to update its strategic plans for improving biodiversity from 2020 to 2030. While concerns have mounted on the impacts of climate change, the spotlight has mainly been on reducing plastic waste and carbon emissions, and not biodiversity."
"The way we've created the food system over the last 50 years has been to focus on driving economies of scale and simple solutions, but it's over-simplistic now," says Danone CEO Emmanuel Faber. "We have a complete loss of diversity."
Bloomberg
goes on: "The group, dubbed 'One Planet Business for Biodiversity,' seeks to provide a UN meeting in China next year with achievable targets for 2030. Those set a decade ago have not been met.
"Members of the group plan to work with farmers that supply them to promote regenerative farming. They also will lobby governments to introduce incentives for farmers to ditch chemicals and promote organic matter in soil … The coalition will aim to introduce more diversity of crops into their products and even use satellite monitoring to keep a steady check on how agricultural practices improve over time, Faber said.
"We need to reintroduce biodiversity within agriculture itself," Faber tells
Bloomberg
. "If the 2030 targets aren't properly set and missed, the whole food system will be at risk."
KC's View:

I know very little about this subject, but just enough to suspect that some people will be surprised and others will be skeptical about these big companies taking this position; many probably are viewed as being the problem, not the solution.

But if we accept the sincerity of their position, we can accept the possibility that they have come to realize the fragility of their positions and see this kind of approach as being not just their moral and ethical duty, but also their fiduciary responsibility as corporate leaders. I have no problem with that if it gets us where we need to go - tending to the needs of an increasingly fragile planet.

Published on: September 25, 2019
The
New York Times
has a lovely picture essay that is totally worth reading - it shows how and what 18 families eat dinner around the world - from "palak paneer (spinach with cheese), raita, kadai aloo (potatoes with onions and spices), cucumber salad and roasted chapatis" consumed by one family in India to "saltimbocca alla Romana (veal rolled with ham and sage)" and "homemade pesto with trofie pasta, a salad and baked tomatoes au gratin" by one family in Italy.
It is instructive and more than a little inspiring, and you can check it out
here
.
Published on: September 25, 2019
…with brief, occasional, italicized and sometimes gratuitous commentary…
• The
Los Angeles Times
reports that McDonald's has created a program that will allow people to begin the application process to work at its stores by talking to one of Amazon's Alexa-powered smart speakers or a Google Assistant-enabled device.
For example, "If users say, 'Alexa, help me get a job at McDonald's,' Alexa will ask which country they want to work in and play McDonald's catchy 'I'm lovin' it' jingle. After that, users can share their phone number and get a link to continue the application process. Alexa also shares some facts about working for the company, such as how it can lead to jobs in other fields."
"For McDonald's, voice-initiated hiring is a way to stand out in a tight job market," the story says. "The U.S. unemployment rate of 3.7% is near a 50-year low. Unemployment is also below 4% in the U.K. and Germany."
The
Times
goes on: "Applications by voice - dubbed McDonald's Apply Thru - are also part of a broader effort to use technology to streamline every part of the restaurant, said David Fairhurst, McDonald's executive vice president and chief people officer. For customers, that means digital ordering kiosks and mobile ordering; for employees, it means online scheduling and virtual reality games to train store managers."
•
TechCrunch
reports that robotic pizza company Zume, in an effort to bolster its goal of "providing sustainable infrastructure for the restaurant industry," is partnering with the &pizza chain, "which operates 36 'fast-casual' locations" and now "will be utilizing Zume's 'Forward Mobile Kitchen' trucks to expand outreach in its native Washington, D.C."
According to the story, "The food truck model opens the company to some new opportunities not always afforded by the standard brick and mortar model, including the ability to try out new neighborhoods and check the demand for different products … Zume's offering is a combination of bespoke mobile kitchens that double as food trucks and delivery vehicles, combined with AI systems designed to better understand and respond to customer demand, based on location, traffic patterns and the like.
The deal isn't make or break for Zume, but it's an important step for a startup whose promises for profitability still appear fairly abstract from the outside."
Zume isn't the only one playing in this space. About a year ago, I wrote here about a company called Fleat that already was going down this road and, as I understand it, also is partnering with a pizza chain. To me, this is a strong indicator of where the world is going - mobile and empowered by AI, but highly focused on customer service.
•
VentureBeat
reports that "as part of a continued mission to make its Alexa intelligent assistant more accessible for everyone, Amazon today introduced a new feature called Show and Tell, which helps blind and low vision customers with an Echo Show smart display identify common pantry goods (like canned or boxed foods) that can be difficult to distinguish by touch … To get started, say 'Alexa, what am I holding?' or 'Alexa, what's in my hand?,' which will kick off verbal and audio cues that guide you to place the item you'd like to identify in front of the Echo Show's camera."
According to the story, "Amazon says the feature was developed in close collaboration with blind Amazon employees, and that the development team gathered input and feedback from blind and low vision customers. Additionally, they worked with the Vista Center for the Blind in Santa Cruz and other organizations throughout the process."
Published on: September 25, 2019
•
CNBC
has an interview with Bonobos' CEO Micky Onvural, in which she says that "the men's clothing brand has learned a lot since it was acquired by Walmart for $310 million two years ago, but it's benefited from being able to maintain some space from the big-box retailer."
According to the story, "Onvural said that when Bonobos was acquired, Walmart CEO Doug McMillon said he wanted to 'hug [Bonobos] — but not too tight.' McMillon didn't want to 'strangle innovation' at Bonobos after the deal was done, Onvural said. 'We've been very lucky ... [and] it doesn't look like [that's] going to change anytime soon'."
While there was some backlash after the acquisition by customers who were afraid that Walmart would ruin the company's culture, she says that "customers shouldn't be able to notice many differences when they go in one of Bonobos' showrooms." One place where Walmart has been able to help - "from shipping contracts to real estate deals, Bonobos has benefited from Walmart's experience."
CNBC
says that while there were rumors that Walmart might sell off the still-unprofitable brand, for the moment it appears that those plans may have been shelved.
Published on: September 25, 2019
• In what appears to be part of its inexorable and perhaps inevitable decline, specialty grocer Dean & DeLuca has closed its midtown Manhattan store in New York City, leaving it with just one unit there, its flagship store in SoHo.
At least for the moment.
The
New York Times
writes that the SoHo store is "nearly empty. In baskets that once brimmed with fresh, rare produce, there were only a handful of kiwis. On shelves once full of boutique sodas and premade salads, employees were unloading Coca-Cola and LaCroix from boxes. If not for the Dean & DeLuca branded merchandise — aprons, salts, tote bags — it might well have been any other bodega in the city.
"Signs taped to columns said the company was preparing for renovations. Employees would not comment, and said the manager was not there."
The
Times
notes that "Dean & DeLuca, owned by a Thai real estate magnate, has been closing stores all summer, amid mounting debts and complaints from suppliers that they had not been paid. When The New York Times first reported the closings in July, the company said it would shut three stores. Four more closed in August." In addition, employees reportedly have not been paid or have been getting paychecks late. While ownership has spoken of international expansion even as its US presence dwindles to almost nothing, for the moment that seems to be just talk.
• The
Cincinnati Business Courier
has a story saying that "Walmart has cut prices again this month, further widening its gap with food prices at Cincinnati-based Kroger Co. and damaging the outlook for supermarkets, an analyst says … Walmart's prices are now 1.7% lower than they were a year ago.
"Meanwhile, Kroger – the nation's largest operator of traditional supermarkets – kept its prices flat in September for the same basket of items that Kelly's team sampled at Walmart. Kroger's prices are actually up 0.7% so far this year. That only widens the gap between prices at Walmart and Kroger. It indicates that Walmart is becoming more aggressive in cutting prices and that food price inflation is weakening."
The story notes that "Kroger CEO Rodney McMullen and other company executives have said its prices don't have to be as low as those of competitors such as Walmart because its customers feel Kroger offers advantages in service and product selection. Those executives also say Kroger's prices have to remain competitive."
Published on: September 25, 2019
Yesterday, MNB took note of a
New York Times
report about a new study from AARP saying that "older Americans" are being "shunned and caricatured in marketing images, perpetuating unrealistic stereotypes and contributing to age discrimination." In short, older Americans, when portrayed in the media at all, are shown at home rather than working, and are rarely shown using technology.
I commented:
Ironic that this story appears on the same day that Bruce Springsteen turns 70.

I'm not surprised that the AARP is annoyed by this, but I think the real mistake is looking to the advertising business for approbation … or reality checks. It hardly should be a shock that advertising focuses on using young people to appeal to young people. Been that way pretty much forever.

It is important to be aware of this stuff, but then to keep moving forward. And maybe listen to Bruce's new album, "Western Stars," which is terrific.
MNB reader Tami Lewis-Blue thought I spit the bit:
It's disappointing to me that you would simply respond "…it's good to know this, but keep moving forward".   Keep moving forward with what?  Ageism? What will be done about it?  It is correct to look to advertising agencies and society for approbation since all groups, including young and old and black, white, and yellow, need and should be acknowledged and correctly represented in the media.

Advertising agencies and consumer companies need to do a better job with hiring more people who understand what it is to be a society of many and not just one group of people.

As an African American women, it irks me when I don't see a true representation of my family in the media.  This exists because some advertising executive, who is not from my cultural background, has decided what it is to be an African American family and that it should be a mixed-raced  family because this is more appealing to them.  What does this say to my family as we watch this commercial?  This is harmful to our psyche.  These approaches say to the groups that are being ignored that they are not of value in our society.  Advertising agencies should acknowledge that they need to add more African American employees to their staff since they are so quick to speak of ageism is the culprit in their offices.  They need to hire more people who are more cognizant  of our similarities and differences and appreciate people in the different stages of life and different cultural backgrounds.  We should be honest acknowledge the culprit to these attitudes and biases and take meaningful steps to correct them.
All fair criticisms. I was being a bit of a wisenheimer when a more considered response was called for.
From MNB reader (and fave!) Glen Terbeek:
Assuming that all of the facts are true in the AARP research, the report really represents the mass marketing model bias that the AARP members grew up in. I would guess that there are many areas of Florida where seniors represent almost all of the "local market", while there are many urban "local markets" where there are very few if any seniors.

Accordingly mass marketing for sure doesn't work any more. This is true for retailers as well as manufacturers. The individual shopper only cares about "their local market". This "local market" bias is further enabled by internet advertising and shopping where the individual is truly in control. By the way, age is only one factor in defining the shoppers "local market". And don't forget the total market (population growth) is growing at a very slow rate, so building shopper loyalty which enables taking business from others is becoming more and more important.

Its time for the industry to move from mass market thinking to serving as "agents" for individual shopper.
Published on: September 25, 2019
This special podcast, recorded in front of a live audience at the recent Retail Tomorrow Immersion conference in Boston, goes inside the evolving world of LL Bean, the iconic catalog business that has engineered a dramatic and highly successful shift into omnichannel retailing through transformational leadership and a willingness to disrupt from within.

Our special guest is CEO Stephen Smith, the first outsider to ever run the company, who offered a unique perspective on how a legacy retailer - founded in 1912 - has been transformed into a model of 21st century marketing savvy.

The host: Kevin Coupe, MorningNewsBeat's "Content Guy."

You can listen to the podcast here , or on iTunes or GooglePlay.

This edition of the Retail Tomorrow podcast is brought to you by the Global Market Development Center (GMDC), connecting people & companies to opportunities for growth.

Pictured, left to right: Kevin Coupe, Stephen Smith