Published on: October 9, 2019
by Kate McMahon

Hungryroot, the ever-evolving plant-based product maker, wants to be the one-click curator of your grocery cart.

Last week, Hungryroot announced its repositioning as the "first and only personalized online grocery service" – driven by consumer preferences using artificial intelligence and complete with easy, healthy recipes.

In addition to its nutrient-dense and largely plant-based offerings, HungryRoot is partnering with 20 emerging food brands, including the popular Beyond Meat, Banza and Right Rice brands, in its corporate "refresh." The company's goal seems to be five consumers easy and informed access to plant-based products while curating quality items in the space from a a variety of brands.

Company founder and CEO Ben McKean went so far as to proclaim: "We're taking on Amazon Fresh, Whole Foods, and other competitors to offer consumers a more convenient and modern way to shop for healthy groceries."

A pretty bold assertion, I would say, bordering on hubris, but interesting given Hungryroot's past pivots and gambles.

Hungryroot launched in 2015 as an online meal kit provider, specializing in vegan and gluten-free meals that took seven minutes or less to prepare – compared to the up to 30-minute prep time required by "organic" competitors such as Sun Basket or then market leader Blue Apron.

In its first year, Hungryroot had six products, which grew to more than 30. Faced with stress on production lines by March 2017, McKean shut down the company for six months to reconfigure, forfeiting $1 million a month in revenue.

The retooling, and a round of refinancing, worked. For its revamped weekly delivery service, Hungryroot is now touting a new digital experience allowing customers to select their food preferences, dietary restrictions, frequency, and allow for consumer feedback. Using a proprietary technology, Hungryroot will curate the order, include recipes, and deliver weekly.

McKean told Direct-to-Consumer the new survey allows Hungryroot to mine rich data for its own products and for those of its partners.

Clearly, Hungryroot plans to continue evolving. The company opened a pop-up in New York's trendy Flatiron District for almost three months earlier this year, to positive reviews.

In one interesting development, McKean told Forbes that it would make its branded products, including the signature Almond Chickpea Cookie Dough and Black Bean Brownie Batter, available to private grocery stores. Which creates two intriguing possibilities.

One is that traditional retailers should look to the Hungryroot model and mimic it, doing a better job of curating and marketing items in the plant-based sector; it indeed this is more than a fad, retailers should take advantage of the moment and make it more than just another category.

Or, perhaps retailers could team with the company and create Hungryroot sections, outsourcing the curation process in a way that would resonant with shoppers.

Either is possible. The upside potential is enormous.

Comments? Send me an email at kate@mnb.grocerywebsite.com .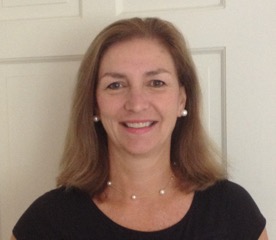 Published on: October 9, 2019
by Kevin Coupe
It used to be that while traveling, one of the common experiences was the sharing of computer cables with fellow journeyers who were unfortunate enough to have forgotten or lost a small but critical cord that would allow us to keep our mobile phones, tablet computers or laptops alive.
(I know whereof I speak. Years ago I boarded a flight from Newark to Shanghai and discovered that I'd left my MacBook charger at home. For several days I was like Blanche DuBois, depending on the kindness of strangers, until we could track down a replacement charger in Shanghai. This was no small thing - this was so long ago that there were no Apple Stores in China. But I digress…)
These used to be moments that would reinforce the commonality and camaraderie of traveling. We were all in it together, and we could help each other out.
But no longer, apparently.
Fast Company
has a piece suggesting that it now is dangerous to accept or extend these small but meaningful kindnesses.
"Even though every Apple gadget that requires a Lightning cable comes with one, many of us lose them, replace them, or buy extras," the story says. "Many times we also forget our cables at home, leading us to ask a friend - or even a stranger - if we can borrow one to revive a dead phone. This is never more evident than at an airport or a major conference. You're sure to run into someone asking if they have a spare Lightning cable they can use for a moment.
"But from now on, asking a stranger to borrow a Lightning cable, or accepting an offer by a stranger to give you one, is the last thing you'll want to do if you're scrupulous about protecting your data. That's because a hacker has created the first Lightning cable that, when plugged into your Mac or PC, will allow someone to remotely take over your computer. Worse, this hacked Lightning cable, called the O.MG Cable, isn't a bespoke one-off. It's being mass-produced in factories so anyone can buy and use them to target your data."
And, "the O.MG Cable also contains a built-in wireless hotspot. This allows attackers to remotely run commands on the Mac or Windows PC the cable is plugged into, which allows them to do, well, pretty much whatever they want—including reading or even deleting your data."
As a Mac user who travels with numerous Lightning cables, I'm glad to have read this story … which is part of the reason I'm sharing it with you. It is Eye-Opening, and certainly will affect my behavior going forward.
But I'm a little sad about how such technological "advances" erode the pleasantries of a civilized society. We can't even be nice to each other anymore because of the small and nagging fears that we are putting ourselves at risk.
It is sort of like hitchhiking. When I was young, I used to hitchhike from school to work every afternoon, and sometimes from work to home. I got lots of rides, had lots of great conversations, and got places faster than I would have otherwise. As I got older, I'd pick up hitchhikers.
(Once, just a couple of weeks after I graduated from a private Catholic prep school, I got picked up by a group of Jehovah's Witnesses who were out proselytizing … and among them was a guy with whom I'd gone through a dozen years of Catholic school, but whom in just a few short weeks had not only discovered a new faith, but had decided to evangelize on its behalf. Talk about a fascinating conversation. But again, I digress…)
You can't do that anymore. I'd never pick up a hitchhiker, and I'd be appalled if I found out my kids ever had hitched. The world has changed, and such things just aren't safe anymore.
You can't even share your computer cables.
Fast Company
writes that it is "important to note that Lightning cables aren't the only kind open to this type of manipulation. In theory, hackers can now create a USB-C or MicroUSB cable incorporating a dangerous Wi-Fi connection. It just so happens that the first cable built to do this was a Lightning cable. But it surely won't be the last."
Published on: October 9, 2019
Bloomberg
reports that US consumers could see tightening bacon supplies next year … and, go figure, it is all China's fault.
Apparently there is a "pig-killing disease in China" that is rippling "through the global market … While China's hog crisis hasn't had much impact on the U.S. market yet, that could change in 2020 as the Asian nation is forced to increase imports even more in the face a prolonged protein deficit."
Arnold Silver, director of raw materials procurement at Smithfield Foods, the world's largest pork producer, tells
Bloomberg
that the Chinese "are insatiable in their appetite for pork," and that this hunger almost inevitably will affect supplies here in the US.
According to the story, "Smithfield will prioritize supplying its long-held U.S. customer base before directing meat for export to China, Silver said. But strong demand from Asia means more U.S. pork exports could flow to the Asian country, and some cuts of meat could face particular tightness."
KC's View:

Seems to me that this gives the Trump administration an enormous weapon in the tariffs battle with China. Accede to our demands, or it'll be years before you're able to enjoy a delicious BLT or bacon cheeseburger. That would do it for me.

Of course, it is possible that the Chinese could turn to mutton … and as we know, there is nothing better in the world "than a nice MLT - mutton, lettuce and tomato sandwich, where the mutton is lean and the tomato is ripe…" (But again I digress…)

Published on: October 9, 2019
Bloomberg
reports that PricewaterhouseCoopers LLP, in its annual prognostication, is predicting that 54 percent of US consumers will do more of their end-of-year holiday shopping online, up from 50 percent a year ago.
Which makes it a good thing that "retailers have been beefing up their online capabilities for years by investing in e-commerce websites, mobile apps and delivery services to boost digital sales. This year, Americans are spending about 6.3 hours a day using digital media, up 7% from last year, PwC said in the outlook."
One other interesting note from the study: "Sustainability is also on the minds of shoppers. Younger gift buyers are increasingly looking at options besides buying new, with almost 36% of millennials surveyed saying they will seek resale or rental items."
KC's View:

The rest of the world is just catching up with my household. I can't remember the last year that Mrs. Content Guy and I spent more time and money in actual stores during the Christmas holidays than we did online.

Published on: October 9, 2019
Fox Business
reports that as part of this year's London Cocktail Week, Glenlivet is putting its scotch whiskey in edible capsules.
You know, pods. Like the Tide pods you throw in your washing machine (and that some morons swallow because they think it would be fun).
According to the story, "The Glenlivet 'Capsule Collection' was developed using technology from sustainable packaging company, Notpla. The company uses seaweed as the base for its 'Ooho' beverage package. It calls the biodegradable packet 'ideal for on the go consumption'."
For the moment, it is a limited release … and the capsules have not been approved for sale in the US.
KC's View:

I don't know. At some level, this seems like an idea that is totally wrong, totally ripe for a nightmare scenario. (Though one has to admire innovative impulses, however misguided.)

Me, I think certain drinks simply call for a thick glass tumbler, something with weight to it. Doesn't have to be crystal, but it has to have some heft. Call me a traditionalist.

On the other hand … I wonder what would happen if I tried to wash my clothes in Glenlivet.

Published on: October 9, 2019
MarketWatch
reports that FedEx has announced a partnership with Walgreens Boots Alliance that will allow thousands of the drug retailer's stores to accept consumers' returns packages … making it easier for them to send back online orders that they found to be unsatisfactory.
The announcement comes as UnIted Parcel Service (UPS) announced a similar partnership with Michaels craft stores. Amazon has for some time had the same kind of arrangement with Kohl's.
KC's View:

It is interesting to see these partnerships forming, as different companies look for ways to facilitate the various components of the consumer experience and make the whole larger than the various parts. Every retailer ought to be asking the same question - how do we make the consumer's life easier? Better? More convenient? More rewarding? More aspirational?

Published on: October 9, 2019
CNBC
reports that Target, which just announced a deal that has it opening mini-Disney stores at a number of its locations, now also is getting into business with the new owners of Toys R Us, who are hoping they can revive the somnolent retail brand.
The deal between Target and TRU Kids "will allow the Toys R Us brand to once again have an online presence, post bankruptcy, as it simultaneously begins to open stores in the U.S. again … Starting Tuesday, shoppers who visit ToysRUs.com to buy the latest L.O.L. Surprise! dolls or Hot Wheels cars will be redirected to Target.com, to complete the purchase, once they select 'buy.' The companies declined to comment on how much of each sale goes to Target versus TRU Kids."
According to the story, "For Target, the deal builds on its investments in the toy aisles for more than a year. Ahead of last holiday season, Target added a quarter-million square feet of space permanently dedicated to toys across more than 500 stores. About 100 stores received a fuller remodeling in the toy aisles. When it reported 2018 holiday results, Target said same-store sales were up 5.7%, with the toy category being one of its strongest."
KC's View:

While I like partnerships that make sense, I must admit that I am sort of struggling with this one. It sounds like Target was able to capitalize on Toys R Us's problems and build its own toy sales … but now, having done its level best to help kill off its rival, it now is offering a lifeline to the vanquished company.

Now, maybe it makes sense. Maybe Target has a bigger play in mind, if the holiday partnership works out. But on the face of the initial reports, I'm sort of struggling with why it makes sense.

Published on: October 9, 2019
…with brief, occasional, italicized and sometimes gratuitous commentary…
•
TechCrunch
reports that Twitter has acknowledged that "it used phone numbers and email addresses, provided by users to set up two-factor authentication on their accounts, to serve targeted ads."
Which would be, in technical jargon, a no-no.
According to the story, "Twitter finds itself in the same boat as Facebook, which last year was caught using users' phone numbers and email addresses, which they gave Facebook for securing their accounts, for targeted advertising. The Federal Trade Commission fined the social networking giant $5 billion earlier this year and was prohibited from using the phone numbers it obtained for setting up two-factor for advertising."
Twitter's issue "stemmed from the company's tailored audiences program, which allows companies to target advertisements against their own marketing lists, such as phone numbers and email addresses. But Twitter found that when advertisers uploaded their marketing lists, it matched Twitter users to the phone numbers and email addresses users submitted to set up two-factor authentication on their account."
• The
Washington Business Journal
reports that Amazon has signed a lease for more than 8,000 square feet on an expanding retail corridor located at 14th and Riggs streets NW in the nation's capital.
What's unknown at this point is which of Amazon's retail formats will occupy the space.
Amazon Books? Amazon 4 Star? Amazon Go? Or one of its new grocery stores, part of a new chain that the company plans to start opening as soon as later this year?
Amazon isn't commenting.
It is unlikely to be one of the new grocery stores, I'd guess, simply because those are supposed to be larger, like around 35,000 square feet. But you never know what Amazon has in mind … this could be a format we know nothing about yet. What this story illustrates is just how many arrows Amazon has in its quiver.
•
USA Today
reports that Amazon " is launching a $109.99 Kindle Kids Edition, which it describes as a first-ever dedicated reading experience built just for kids. Preorders begin today.
"Featuring a 6-inch (167 ppi) e-ink display and adjustable front light, the hardware is identical to the entry-level Kindle Amazon that sells for $20 less, meaning it does a very good job of replicating the experience of reading on paper.
"What parents pay a premium for then is a bundle that includes a special kid-friendly case (blue, pink, rainbow birds or space designs) and wallpapers, a two-year guarantee that Amazon will replace a broken unit you send back for no extra charge, and a one-year subscription to Amazon's FreeTime Unlimited. That's the service that provides access to a selection of curated e-books, all inside a password-protected 'walled garden'."
Get them when they're young, and get them addicted to Amazon's ecosystem. That's the pan. It's brilliant. Maybe a little insidious, but brilliant.
Published on: October 9, 2019
•
Eater NY
reports that Wegmans new store in Brooklyn, NY, scheduled to open in just a few weeks, will "bring a lot more than another grocery store to the neighborhood. Wegmans will be housed in a 74,000-square-foot space at the Brooklyn Navy Yard — which includes a full-service bar as well as several restaurant concepts, from made-to-order salads and a sushi bar to gourmet burgers and pizzas."
According to the story, "Executive chef Stephen De Lucia tells Eater that Wegmans takes pride in offering a wide variety of 'restaurant foods' to its customer." The burger bar "also makes lobster rolls, crab cake and fried chicken sandwiches, and fries. In line with a health-leaning trend seen throughout the market, a Mediterranean-style Impossible Burger with lemon caper aioli and roasted tomatoes will be available at the burger bar, as will cauliflower crust at the pizza station. De Lucia says the store wants to provide 'as many options' for all the 'different diversity of opinions and dietary needs'."
Published on: October 9, 2019
Regarding the increased numbers of retailers getting out of the vaping business. one MNB reader wrote:
I find it annoying that these retailers jump on the mass hysteria bandwagon and stop selling vaping products after 1,080 deaths. I'm not minimizing the 1,080 deaths from vaping and applaud them for ending the sales….BUT they still continue to sell cigarettes which according to the CDC are responsible for 480,000 deaths per year. That is 1,315 deaths DAILY. Where is the hysteria or outcry for that?
Another MNB reader agreed:
Given that both Kroger and Walgreen will be ending the sale of electronic cigarettes because they "have come under regulatory and public scrutiny as a mysterious, deadly vaping illness continues to claim lives", I'm curious about their continued sale of tobacco products which apparently don't raise the same health concerns.  I'm fairly certain that tobacco continues to cause deadly illness and claim lives.
You won't get any disagreement from me.
I also made the following observation about this story, which noted that the retailers are selling through current inventory before eliminating the category from their stores:
I was interested to see a story yesterday about how Dick's Sporting Goods did not decide to sell through its inventory of assault style rifles after announcing (after the mass shootings at Marjory Stoneman Douglas High School in Parkland, Fla.) that it would no longer sell them because of concerns about the epidemic of gun violence in this country. No, Dick's actually destroyed more than $5 million worth of assault-style weapons … preferring, as it were, to bite the economic bullet rather than feel complicit in future mass shootings.
MNB reader Jon Townsend wrote:
Leadership In action.
And MNB reader Howard Schneider wrote:
I had the same reaction, Kevin. If there's sufficient concern (and I think there is) to stop selling the product, just stop selling the product.
MNB reader Brian Blank had a response to last Friday's review here on
Downton Abbey
:
So, having gone to see Downton Abbey, followed soon after by going to see the 40th anniversary of Star Trek: The Motion Picture, I felt sure that I was in a very narrow overlap in a Venn diagram of the respective fandoms.

I guess I was mistaken, and happily so!  The big-screen immersion into the world of Downton Abbey was just wonderful.  And I was surprised to find that ST:TMP was much better than it is given credit for (even my sci-fi averse husband enjoyed it, although he refused to see Downton).  I can see why I didn't enjoy the Trek film when it was new—it was WAY over the head of an 11 year old.  (And almost nothing will ever be as bad as Star Trek V: "Let's Meet God!")
On the other hand,
Star Trek V
does have the immortal line, "What does God need with a starship?"
In our book, "The BIG Picture: Essential Business Lessons from the Movies" (available now from
Amazon
, and BTW, it makes a great holiday present), Michael Sansolo and I argue that this is a great example of why it is important to ask questions … and that even the obvious questions can reveal greater truths.
Published on: October 9, 2019
In the American League Divisional Series, the Tampa Bay Rays beat the Houston Astros 4-1, evening the best-of-five series - which pits the Rays, which had the worst record of any AL playoff team against the Astros, which has the best record in the major leagues - at 2-2.
Published on: October 9, 2019
The Retail Tomorrow podcast goes to GroceryShop 2019 in Las Vegas for an in-depth discussion of not just the strategies and tactics preoccupying many of the attendees, but the motivations behind the decisions they are making with regard to brand identity and technology.

There were some three thousand attendees at GroceryShop this year, from about a thousand companies and 30 countries, all looking for a competitive edge found in innovative technologies, disruptive business models and provocative insights. Sifting through the presentations and exhibits for Retail Tomorrow, looking for nuggets of wisdom that have the potential to animate and differentiate a retailer, are:

• Lisa Sedlar, CEO, Green Zebra Grocery.
• Scott Moses, Managing Director at PJ Solomon.
• Bob Perry, Director of Business Development, NBC Universal
• Tom Furphy, CEO/Managing Director, Consumer Equity Partners.

The host: Kevin Coupe, MorningNewsBeat's "Content Guy."

You can listen to the podcast here, as well as on iTunes and GooglePlay.

This edition of the Retail Tomorrow podcast is brought to you by the Global Market Development Center (GMDC), connecting people & companies to opportunities for growth.


Pictured, below: Lisa Sedlar, Scott Moses, Tom Furphy, Bob Perry