Published on: October 22, 2019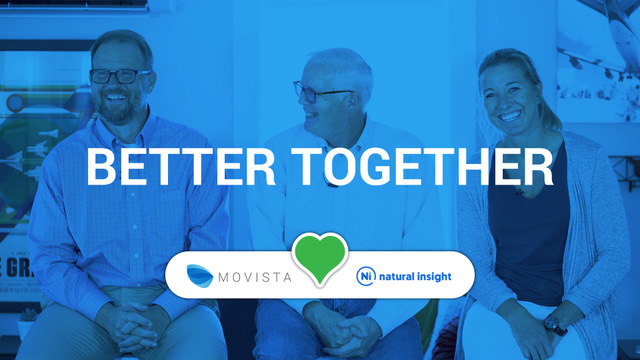 Movista Inc., provider of the leading advanced, mobile-first retail execution and workforce management platform, has announced the acquisition of Natural Insight, a retail technology provider and its largest competitor.

It is a deal for which the reasoning and implications are explained in a new podcast that features Stan Zylowski, co-founder/CEO of Movista … April Seggebruch, co-founder/COO of Movista … and Stefan Midford, president/CEO of Natural Insight and newly appointed chief customer officer at Movista. This isn't just a deep dive into the deal, but an in-depth discussion - moderated by MNB "Content Guy" Kevin Coupe - of the competitive constructs that continue to put enormous pressure on retailers to provide superior in-store experiences in order to remain competitive. And you can listen to it by clicking the image at left, or by clicking here.

The rationale behind the deal is simple: The continued rise of e-commerce giants has placed brick-and-mortar retailers under tremendous pressure to provide superior in-store experiences in order to remain competitive. This includes ensuring that shelves are fully stocked and displays are uniform across multiple locations. As retailers navigate a market experiencing seismic shifts that many market watchers say threaten the very existence of the brick-and-mortar experience, the costs tied to underperformance are steep. Movista and Natural Insight have facilitated the successful completion of more than 63 million work assignments around the world by more than 100,000 workers combined.

"In today's rapidly evolving retail environment, customer experience is critical. Physical stores have to look great, and products have to be where expected," says Stan Zylowski, co-founder and CEO of Movista. "Our technologies ensure the shopper finds what they want, when they want, where they want. Together, we will lead the way to a more mobile, agile and collaborative retail environment that delivers tangible, measurable returns for our customers."

To find out more, click here.