Published on: October 23, 2019
by Kate McMahon

Rent the Runway, the designer clothing rental service that disrupted fashion retail when it debuted in 2009, is finally facing mainstream challengers:

• Banana Republic just launched Style Passport, a monthly online rental service for women designed "to keep up with our customers' ever-changing, moving lifestyle."

• Saying "we need to get in this game," Bloomingdale's recently unveiled its new program named "My List at Bloomingdale's."

• Urban Outfitters, which caters to a younger, hipper clientele than Gap-owned Banana Republic, went live with a plan dubbed "Nuuly" in August.

• Ann Taylor, Express and American Eagle also have rental services through CaaStle, a technology and logistics platform.

And in an interesting twist, a smaller rental clothing start-up called LeTote (founded in 2012) will be purchasing the venerable and struggling Lord & Taylor (founded in 1826) from parent company Hudson's Bay.

Given flat sales and the challenges brick-and-mortar retailers are facing, I'm surprised it has taken players such as Bloomingdale's and Gap so long to get into the game. Especially since the rental market is estimated at around $1 billion today and will hit $2.5 billion by 2023, according to GlobalData Retail.

Trust me, my now twenty-something daughters were early adapters of Rent the Runway for prom dresses and outfits for graduations and weddings. At its inception, RTR featured "special occasion" designer clothing available for rent for four- to eight-day periods -- at about 10% of the price of the dress. The wear-it-once, post-the-photo-on-Instagram option was an immediate hit with social media-savvy millennials.

In a smart move, RTR in 2012 expanded to offer more casual and work clothes and rolled out its monthly "Unlimited" subscription service, which now accounts for 70% of the company's revenue.

And that's the market each challenger wants, with clothing selection and monthly pricing geared toward its consumer base. For example, RTR's "Unlimited" is just that – four outfits at a time for $159 a month. Bloomingdale's provides 10 pieces for $149; Ann Taylor promises three pieces for $95 and Banana Republic does the same for $85, and Nuuly guarantees six items for $88.

It should be noted that RTR and the new programs are strictly rental (or rent with an option to buy) compared to the popular "StitchFix" or Nordstrom's "Trunk Club" subscription services, in which "stylists" send curated clothing choices each month that the consumer can try on at home, purchase and/or return.

(Both of my daughters, and their roommates, use RTR's "Unlimited" and have indeed ended up purchasing a handful of pieces they really liked.)

I'm guessing the traditional retailers didn't rush into the rental business because it is known for razor-thin margins and unique logistical challenges – not to mention sky-high dry-cleaning bills. Even with all of its success, RTR had a major computer and customer service crash-and burn last month that forced it to pause taking new orders or subscriptions for three weeks.

RTR blamed the operations breakdown on a "significant software transformation" in its massive New Jersey warehouse. Orders weren't shipped on time, and shoppers who were expecting "special occasion" dresses from the Reserve service for one-off rentals got the bad news just a day or two before the events. They lit up Twitter and Facebook with their frustrations – and rightly so.

In this case, though, I don't think it is fair to judge the segment by the glitch. It is clear that something is happening in this space, just as it is clear that traditional retailers must stay nimble to keep up with younger consumers' rapidly changing tastes in fashion.

And not just fashion. The clothing rental market once again shows us how traditional business models can be disrupted by new entities, forcing longtime competitors to play catch up, which never is where you want to be.

Comments? Send me an email at kate@mnb.grocerywebsite.com .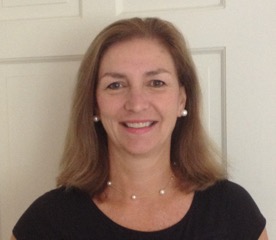 Published on: October 23, 2019
by Kevin Coupe
There was a good column earlier this week in the
Houston Chronicle
that posed an interesting question: What would happen if retailers decided to be deliberately mindful about their impact on the environment?
Here's a reality check from the piece:
"More than two-thirds of Americans will likely shop online this season, and last year shippers delivered 87 billion parcels according to shipping services firm Pitney Bowes. That's 2,760 packages per second and a 15 percent increase over 2017.
"That number is only rising as Amazon and Walmart compete for customers with low-cost and same-day delivery.
"Achieving that level of speed, though, is wasteful. Rather than pack multiple items in one box for delivery in a few days, companies are sending out multiple boxes delivered by multiple drivers."
And, the fact is that "transportation is one of the largest sources of greenhouse gases. In its sustainability reports, FedEx said it emitted 15.1 million metric tons of CO2 in 2017. UPS reported 13.8 million metric tons, and the U.S. Postal Service released 4.3 million metric tons."
The column suggests that bricks-and-mortar retailers might find an appreciative audience if they explained these realities to their shoppers, reminding them "that buying online and picking up in the store has a lower environmental impact than next-day delivery. American shoppers are also a lot more interested in reducing, reusing and recycling than we assume," the story posits, and retailers can take advantage of that.
I tend to agree … to a point.
Yes, I think it can be a mistake to underestimate the degree to which consumers may be willing to change their behavior if they are persuaded that they can make a difference and contribute to positive change. But it also can be a mistake to underestimate the degree to which we all are addicted to convenience. These can be oppositional priorities, and I am not entirely convinced that we will always listen to the better angels of our nature.
But.
It is worth a shot. As someone once said, a crisis is a terrible thing to waste.
Wouldn't it be interesting if traditional retailers positioned themselves as trying to walk this line, developing programs that would help reduce people's trips to the store
and
stores' trips to deliver to customers? This is way above my pay grade, but I think it is possible that if retailers gave shoppers the ability to opt-in to such programs, they'd be willing. It actually plays right into the replenishment model that we talk about here so often - but instead of being purely as convenience play, it is positioned and engineered as a way of reducing trips and travel.
It is more complicated for Amazon since it has so many distribution centers from which packages are shipped, but I'd certainly be willing to opt in if they offered me the ability to reduce shipments by allowing them to delay some shipments and then combining them for a lighter footprint.
These all are baby steps, but it strikes me that they can take us in the right direction. At the very least, initiating the conversation with consumers could create a more Eyes Open environment.
Published on: October 23, 2019
Fast Company
has a piece about how Miller Coors is taking a counterintuitive approach to modern marketing in its new marketing, tapping into "a growing sense that the scale, scope, and intensity of our digital lives is not a healthy way to live" and "positioning Miller Lite as a nonconformist in a world of Brand Twitter and the manufactured life of a social feed."
Miller Time - which is a decades old marketing invention - now is being sold as "an antidote to our collective social feed fatigue." Among the things that Miller Lite is doing is engineering "a promotion that will reward drinkers who unfollow Miller Lite on Facebook and Instagram with free beer. Just text a photo or screenshot to an SMS short code and include keyword 'Unfollow,' and the brand will send you a link to upload a receipt from buying some Miller Lite, and the brand will credit your PayPal account. Miller Lite is also taking two weeks off from any social media of its own."
The promotion is seen as a response to a pair of alarming statistics: "The company's research found that people will spend five and a half years of their lives on social media, and 50% of 21-to-27 year olds only meet up with their close friends a few times a month."
The new approach reflects an "amped up" level of competition in the beer category,
Fast Company
notes. "This year Bud Light used the Super Bowl to call out MillerCoors duo Miller Lite and Coors Light for using corn syrup as an ingredient. MillerCoors took them to court—and won. More recently, Bud Light parent Anheuser-Busch accused MillerCoors of stealing recipe secrets."
KC's View:

I'm not sure that all this negativity about the competition is good for anyone … if a rising tide raises all boats, it isn't hard to figure out what happens to all the boats when the waters start to recede.

Though I must admit that the stat about people spending five and a half years of their lives on social media is more than a little concerning. "Turn off your phone" is a pretty good message, under the circumstances. "Turn off your phone and go have a beer with friends," not so much.

Published on: October 23, 2019
Media Post
reports that the "owner of company that allegedly sold fake social media followers and endorsements to musicians, athletes, actors and other would-be influencers has agreed to a $2.5 million fine to settle charges brought by the Federal Trade Commission; the agreement specifically holds German Calas, Jr., owner/CEO of the company, Devumi, personally responsible for 10 percent of the fine.
According to the story, "The FTC specifically alleges that Devumi sold more than 4,000 fake YouTube subscribers, and more than 32,000 fake YouTube views to musicians and other clients. Devumi also allegedly sold more than 800 fake LinkedIn followers to businesses -- including advertising firms, financial services companies and human resources firms. The company allegedly sold more than 58,000 fake Twitter followers to
'actors, athletes, musicians, writers, and other individuals who wanted to increase their appeal as influencers,' and to 'motivational speakers, law firm partners, investment professionals, experts, and other individuals who wanted to boost their credibility to potential clients for their services.'
"The fake followers allowed purchasers 'to deceive their potential clients about their influence, whether clients were seeking to hire them as influencers or to hire them for other services,' the FTC alleges."
Devumi - which is described in the story as "defunct" - already has paid $50,000 to resolve similar charges.
KC's View:

It is too bad that companies selling fake social media followers can't somehow be banned from going on social media for years at a time. Make it hurt where they live.

Published on: October 23, 2019
Amazon this morning announced the expansion of its Counter network of staffed pickup locations, with the addition of "thousands more Amazon Hub Counter locations with … new store partners GNC, Health Mart and Stage Stores. Delivery to a Counter location is available for the tens of millions of items sold on Amazon.com, and works with Same-Day, One-Day, Two-Day and Standard Shipping."
Here's how Amazon describes the program: "Counter is part of the Amazon Hub network of secure, convenient pickup locations, which also includes thousands of Lockers nationwide. Amazon designed and built the technology for Counter from the ground-up, resulting in a quick and simple pickup experience for customers. For partners, Counter easily turns a store of any size into a pickup location available to millions of Amazon customers. Counter's intuitive, user-friendly design also enables store staff to efficiently serve customers picking up packages without disrupting their daily activities."
Published on: October 23, 2019
Tech Crunch
has story about how, despite the enormous and consistent size of the food and agriculture industries, these sectors are "facing unprecedented challenges in production, demand and regulations stemming from consumer trends. Consumer demands and focus have changed in recent years. An increasing focus by consumers on sustainability, health and freshness has placed significant pressure on the food industry to innovate."
A challenge, yes, but also an opportunity: "The opportunity to use technology to improve food is massive and extends to improving food usage and decreasing waste — a key to minimizing the environmental impacts of a growing human population.
"Cognizant of this huge opportunity, venture capitalists are closely tracking this space. According to PitchBook, funding for food tech has skyrocketed from about $60 million in 2008 to more than $1 billion in 2015. And unique investments from VCs and private equity funds have doubled from 223 in 2015 to 459 in 2017, according to CB Insights. In examining total investments made, along with exit activity, food tech has now surpassed agtech on both fronts. This is still relatively small, given the food tech sector's large potential customer base globally of more than 7 billion people (and growing)."
You can read the entire story about "new and novel approaches along the value chain"
here
.
Published on: October 23, 2019
Starbucks yesterday "announced the latest expansion of Starbucks Delivers to five new U.S. markets, Atlanta, Denver, Phoenix, Philadelphia, and New Jersey, as well as further expansion in the New York Metro. The delivery program, which initially launched as a pilot in partnership with Uber Eats in late 2018, is now available in a total of 16 major U.S. markets and will reach national availability in early 2020.
The Starbucks Delivers program makes available approximately 95% of core items from the Starbucks menu, with customers "able to customize their orders as they would when ordering on the Starbucks Mobile App."
Starbucks noted that in addition to the US, it has launched delivery programs in more than 15 global markets, including Canada, Chile, China, Colombia, Hong Kong, India, Indonesia, Japan, Mexico, Singapore, the U.K., and Vietnam.
KC's View:

I guess that the folks at Starbucks didn't see the Houston Chronicle piece about sustainability referred to in this morning's Eye-Opener.

One of the things I like to do if I have a hankering for Starbucks during the afternoon is put a leash on the dog and take her for a walk there. Seems to me that if I'm going to indulge myself during the day, I ought to get a little exercise doing so. Getting a cup of coffee delivered seems sort of decadent to me.

Published on: October 23, 2019
CNBC
reports that Best Buy "will now offer free next-day delivery on thousands of items — right in time for the holiday season … Best Buy said 99% of customers will be able to receive free next-day delivery. Individuals who live in areas where this service is not available will still have free standard shipping on all items.
"Shoppers also have the option of picking up their orders within an hour at their local Best Buy store."
The service does not include larger items such as big-screen televisions and refrigerators.
This move is seen as Best Buy's response to the growing delivery war among major retailers: "Unlike Walmart, which requires a minimum purchase of $35 for an order to qualify for free next-day delivery, Best Buy and Amazon do not have a minimum purchase requirement. However, Amazon requires customers to have a Prime membership, which costs $119 annually. Target expanded its same-day delivery option for 65,000 items on Target.com in June, but this requires a flat fee of $9.99 per order."
KC's View:

Why not big screen TVs? Seems to me that a big TV is exactly the kind of thing I'd like to have delivered the next day … and the price tag is big enough to justify free delivery.

Published on: October 23, 2019
•
CNBC
reports that "Amazon is adding to its own-label product line with its first spirit brand in the U.K. called Tovess Gin.
"The drink is listed as a premium single batch crafted dry gin and sells for £24.99 ($32.32) for a 70cl bottle, and is produced at a distillery on the outskirts of Birmingham in the U.K."
According to the piece, "Amazon has been expanding its own range of goods, listed under "Our Brands", which are created by Amazon or its partners and sold exclusively on the site. These benefit Amazon by offering better margins and can be used to help persuade big brands to cut prices.
"Tovess gin is the only alcohol product listed as an Amazon brand on the U.K. site."
Published on: October 23, 2019
• The
New York Times
reports that "last year, nearly two-thirds of the $2.2 billion in beverages marketed to children contained added sweeteners, according to a report released last week by the Rudd Center for Food Policy & Obesity at the University of Connecticut.
"At a time of mounting childhood obesity, food and beverage giants like Coca-Cola, Kraft Heinz and Harvest Hill spent nearly $21 million last year advertising sugary drinks to children. Although beverage companies have been developing healthier options like blends of juice and water, the report found that the packaging and marketing of these products often leaves parents confused.
"Another problem, the center found, is that drinks made with 100 percent fruit juice and those devoid of wholesome ingredients are often sold side by side in supermarket aisles."
Published on: October 23, 2019
• Ahold Delhaize announced the appointment of Natalie Knight as Executive Vice President Finance for Ahold Delhaize and member of the Executive Committee, effective March 1, 2020. Knight is to be named CFO, effective next April 1, succeeding Jeff Carr, who will leave Ahold Delhaize when his current term expires in April 2020.
Published on: October 23, 2019
…will return.
Published on: October 23, 2019
The Washington Nationals beat the Houston Astros 5-4, taking a 1-0 lead in the best-of-seven 2019 World Series.
Published on: October 23, 2019
There is a health, beauty and wellness revolution taking place, driven by enlightened consumer thinking about selfcare and startup companies that are innovating in the space. In this new Retail Tomorrow podcast, recorded in front of a live audience at the recent GMDC Selfcare Summit in Indianapolis, two such startup companies - in very different spaces - talk about how their strategies and tactics are helping retailers perform more effectively and efficiently.

One important shift that has to take place: Retailers need to say "help me," rather than "show me." Which is more than a semantic difference.

Our guests:

• Monte Ahlemeyer, chief revenue officer at Accelerate, which is on the front lines of the CBD marketing revolution.

• Dan Bourgault, VP, Sales & Business Development at Replenium, which provides consumer-level replenishment services to retailers.

The host: Kevin Coupe, MorningNewsBeat's "Content Guy."

You can listen to the podcast here, as well as on iTunes and GooglePlay.

This edition of the Retail Tomorrow podcast is brought to you by GMDC, the Global Market Development Center.

Pictured, below, from left: Kevin Coupe, Dan Bourgault, Monte Ahlemeyer