Published on: December 4, 2019
by Kate McMahon

Like millions of Americans this past Thanksgiving weekend, I was engaged in low-key multi-tasking: grazing leftovers, watching football and taking advantage of online shopping deals.

On Sunday, I was jolted out of complacency when a text popped up on my iPhone that read:

"Hey Kate, this is Lauren from Buffy. I saw you were checking out our Breeze Comforter. Great choice! Did you want me to see if I can get you a discount?"

Lauren from Buffy? Now, I've been the recipient of many emails "reminding" me that I have items left in my cart and I should "hurry" to complete my purchase. But this is the first time I have received 1) a personalized text and 2) a discount offer.

Clearly, Buffy.co's algorithm tracking consumer sales that were initiated but not completed kicked in just an hour after I was on the site. And while I was originally taken aback by the fact that a company texted me, I realized 1) I did enter my cell phone into my contact information and 2) it is the most effective way to communicate. Particularly when there is a potential 20% discount involved.

But I'm not surprised. Buffy.co is the hottest disruptor in the $4 billion comforter industry and a fast favorite among millennials and Gen Z-ers. It is also a textbook example of an innovative start-up maximizing eco-friendly materials, a free-trial period, savvy social media and Zappos-caliber customer service - to the tune of $15 million in revenue in less than two years.

Glowing reviews compare well-priced Buffy.co comforters to "sleeping under cotton candy." I was a bit dubious when I read Buffy's claim that the products were "super-sustainable." They are. Instead of using "cruelly harvested animal feathers," Buffy has managed to recycle 7 million plastic water bottles from landfills for the fiber inside its Cloud Comforter and Pillow. That's a savings of feathers of 12 geese per comforter. The Breeze Comforter is made from eucalyptus fibers grown in "Austria, not Australia – the Koalas are safe!"

The mastermind behind Buffy is Leo Wang, whose family owns a major textile mill in China that for the past 30 years has produced linens for big-box companies such as Walmart, Target, Kohl's, and more. According to Wang: "It was apparent to me that everything we were doing could be rewritten" through the use of sustainable materials to provide "comfort" for a new generation.

Buffy started with a single comforter in three sizes back in December 2017, and has gradually added a second "cooling" comforter, a pillow, duvet cover, and sheets. Originally a direct-to-consumer enterprise, products are now available on Amazon and at other retailers.

Still, the majority of sales are on Buffy.co, and that's where its customer service effort comes in. In addition to my text exchange with Lauren (a real person, I determined), I received an email from Cristina M., the Consumer Experience manager, and had a phone call with a very helpful team associate regarding a return question. I have ordered the comforter requested by my millennial daughter (hope she doesn't see this), with a 20% discount and free holiday returns can be initiated up until Feb. 1.

Do I think that some consumers might find a text from an online company off-putting or invasive? Yes, that's a definite possibility, and the outreach could send potential buyers elsewhere. If the dialogue – whether by text, email or phone – enhances the consumer experience, then it may be worth the gamble. Kind of like making comforters out of recycled plastic bottles.

Comments? Send me an email at kate@mnb.grocerywebsite.com .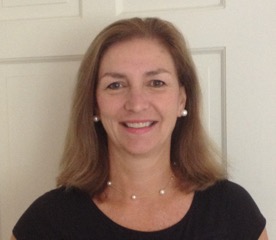 Published on: December 4, 2019
by Kevin CoupeCNBC
has a story about how Coca-Cola CEO James Quincey says that "fear of failure is often the biggest hurdle for innovation in large organizations," and that one of his priorities is to encourage people to take risks, even if they end up failing.
"We must learn to celebrate failure" to prevent stasis, Quincey says, adding, "The only true failures are situations in which we fail to learn. Learning is never a failure and makes our innovation muscle stronger and sharper."
Quincey means when he talks about "celebrating" failure. Coke even has invented an award for the occasion:
"Ali Akbar, the director of sparkling beverages for the Middle East and North Africa business unit, received the Celebrate Failure Award in 2017," the story says. "He won it for a failed effort to to launch energy drink Sprite3G in Pakistan, after which Akbar and his team went on to use what they learned to launch a more successful product in Pakistan."
(The winner of the 2018 award hasn't been revealed, the story says, because proprietary lessons still are being applied. The 2019 winner hasn't been named yet.)
But celebrating failures doesn't mean keeping them on life support. Far from it.
"When Coca-Cola products fail, they are discontinued quickly, a process Quincey calls killing the 'zombies' … Killing zombies means getting rid of stuff that's not working. We analyzed about 2,000 of our beverage product launches over five years and found that 30% contributed only 1% in volume. In 2018, we killed more than 700 zombie products, which allows us to redeploy resources in areas where we see more growth opportunities."
I thought this was interesting - a lot of companies and leaders talk about being free to fail, but I really like the idea of Coca-Cola celebrating it in an institutional manner.
I'm not aware of Amazon giving awards for failure, but it certainly has embraced the idea that the bigger it gets, the bigger its failures must be.
Investors Business Daily
had a story just the other day pointing out that Amazon "wrote off $170 million for its failed Fire smartphone. It invested $175 million in the daily deal site LivingSocial before pulling the plug. And Amazon dumped half a billion into Drugstore.com before selling it for a fire-sale price."
It is an Eye-Opening approach to business. And maybe the only way to really thrive in the current competitive environment.
Published on: December 4, 2019
Marketing Daily
has a story about a new study from UBS Evidence Lab into why people are willing to try plant-based products. Go figure - most folks are focused on price and taste.
Just like real meat.
Interest in health benefits, animal welfare, and "the quality of being resource-friendly" come next.
However, "among survey respondents who planned to increase their consumption over the next six months, health perceptions was the #1 reason."
Interestingly, concerns about taste also are the number one reason that people are unwilling to try plant-based meat substitutes.
The study also found that "at 8%, trial consumption of plant-based burgers in the United States lags behind that of Germany and the U.K., both in the mid-20% range."
KC's View:

Imagine … taste being a high priority for people eating food.

Somehow, I don't find this to be all that surprising. It is, however, a good thing for retailers to keep in mind as they try to build sales in this category … let people taste the stuff, and maybe they'll buy it.

On the other hand, that's a pretty good rule for every kind of food.

Published on: December 4, 2019
Bloomberg
has a story about how and why retailers are embracing automation - driven in no small measure by Amazon's aggressive technological moves.
An excerpt:
"It's enough to make old-school grocers adopt the fetal position and brace for the retail apocalypse. They aren't, of course. Animated by the threat and mindful that Amazon remains a tiny player in the $900 billion U.S. grocery market, they're rushing to out-innovate the Seattle leviathan before it's too late.
"The advancements - being tested by everyone from mighty Walmart Inc. to small regional chains - include shelf-scanning robots, dynamic pricing software, smart carts, mobile-checkout systems and automated mini-warehouses in the back of stores. While shoppers should expect to see more technology in their local store, the innovations are less about dazzling customers and more about improving day-to-day operations and solving some of the thorniest problems facing food retailers today.":
Great piece … and you can read it
here
.
Published on: December 4, 2019
The
Wall Street Journal
has a story about how gum manufacturers are responding to a challenging fact: "Gum sales dropped 4% globally by volume between 2010 and 2018, according to Euromonitor, and 23% in the U.S."
The response: "Trying to turn things around, Mondelez and other gum makers are coming up with formulas that they say convey additional benefits. Trouble sleeping? There is a gum for that. Other new chewing gums purport to boost energy, alleviate headaches and stimulate weight loss."
Mondelez, for example, sees "the possibility of a gum designed to boost energy and another containing cannabidiol, a compound derived from hemp that many consumers and food makers believe conveys health benefits. The maker of Oreo cookies and Ritz crackers has added a gum under its Halls brand in Europe, moving the cough-drop brand into breath-freshening. Separately, it is looking for ways to promote the gum's benefits, like oral care, in the U.S."
Another example: "Apollo Brands LLC is selling 'Fly Gum,' which releases caffeine and vitamin B. The Denver startup said its gum helps frequent travelers and pilots combat jet lag. Apollo also sells the same recipe as 'Golf Gum' that purports to help golfers stay energetic and focused. Los Angeles-based NeuroGum makes a caffeine-laden brand that touts the same benefits.
KC's View:

I suspect this approach will work. I had a family member who saw the headline of the Journal story - "Chew on This: Gum That Promises to Help You Sleep and Make You Skinny" - and said, "Where do I buy it?"

I explained that I suspected that it will be one gum that will help people sleep and another that will help them lose weight … but this reaction suggests to me a double-barreled combination with real marketing potential.

Published on: December 4, 2019
ARTICLE TEXT
Chick-fil-A was out with a new television commercial over the Thanksgiving weekend, which you can see at left. It focuses on a family that has trouble finding time for the important things, and how a young girl, bu visiting a magical "Time Shop," is able to get them refocus their priorities.
QSR
writes that Chick-fil-A was prompted to take this approach after seeing a national survey saying that "73-percent of respondents said they want more time together with people they care about. Ninety-three percent said quality time together is the single most important ingredient to creating favorite holiday memories, surpassing the food, decorating and music, parties and gifts."
The story notes that as part of the promotion, Chick-fil-A "is opening "a free pop-up Time Shop experience in New York City. The Time Shop brings to life the world featured in the film and celebrates different ways to spend together time with time zones of Story Time, Play Time, and Snack Time."
KC's View:

I think it is a charming commercial with a laudable theme … but I'm not sure how it helps Chick-fil-A grow its brand. In fact, the Chick-fil-A connection is virtually negligible; if you're not paying attention, I'm not sure you'd remember who even sponsored the thing.

In that way, I'm not sure the commercial achieves what should be its goals.

Published on: December 4, 2019
• From the National Retail Federation (NRF): "A record 189.6 million U.S. consumers shopped from Thanksgiving Day through Cyber Monday this year, an increase of 14 percent over last year's 165.8 million, the National Retail Federation and Prosper Insights & Analytics said today … Shoppers spent an average $361.90 on holiday items over the five-day period, up 16 percent from $313.29 during the same period last year. Of the total, $257.33 (71 percent) was specifically spent on gifts. The biggest spenders were 25- to 34-year-olds at $440.46, closely followed by those 35-44 at $439.72."
NRF also said that its survey "found that 124 million people shopped in stores while 142.2 million shopped on retailers' websites; demonstrating today's seamless shopping world, 75.7 million did both. Consumers who shopped in both channels spent an average $366.79, spending at least 25 percent more than those who shopped in only one or the other."
• From
Bloomberg
: "Bumble Bee Foods former Chief Executive Chris Lischewski was convicted in a price-fixing conspiracy, capping a years-long U.S. investigation that shook the packaged-seafood industry and pushed Bumble Bee into bankruptcy protection last month.
"Lischewski was found guilty Tuesday by a federal jury in San Francisco after just a few hours of deliberations in what experts say is likely the final piece of the Justice Department investigation. Prosecutors alleged that Lischewski conspired with colleagues and executives at rival companies on a 'peace proposal' in order to boost prices and meet earnings targets set by Bumble Bee's 2010 sale to Lion Capital.
"The former CEO faces up to 10 years in prison and a fine of $1 million, according to the indictment."
• The
Wall Street Journal
reports that "Acosta Inc., the marketing firm owned by Carlyle Group LP, has gone bankrupt after big consumer-product firms decided to do more of the work themselves to keep up with changing consumer tastes. The company filed for Chapter 11 bankruptcy in Wilmington, Delaware, with support from creditors on a plan that would hand them ownership of a reorganized company and slash $3 billion of long-term debt."
The story notes that Acosta "helps stock shelves for some of the largest U.S. consumer goods companies and offers sales and marketing services to brands including Campbell's, Kellogg's and Coca-Cola," but that business had been "squeezed" - which seems like an understatement - "as customers handle more of the marketing tasks in-house. They're dealing with changing consumer behavior, including a shift from packaged goods to fresh foods, and to private label rather than traditional brands, leaving less demand for outside marketing firms.
"The bankruptcy filing listed total liabilities of $1 billion to $10 billion, and no more than $1 billion in assets."
• PepsiCo announced that it is acquiring BFY Brands, which makes the PopCorners snack brand, from private equity firm Permira.
PepsiCo said that the deal "will expand Frito-Lay's snacking portfolio and further deliver on its Winning with Purpose vision to offer consumers more positive nutritious options."
Terms of the deal were not disclosed.
Published on: December 4, 2019
Dorothy "D.C." Fontana, a legendary science fiction writer who for many years was the rare woman in the field, has passed away at age 80.
D.C. Fontana was best known for her contributions to "Star Trek" canon, where she contributed to the original 1960s television series as both a writer and story editor. Many of her greatest contributions were focused on crafting the logic-centric Vulcan culture, usually as personified by Leonard Nimoy's Mr. Spock. Among her scripts for various "Star Trek" series were "Yesteryear," "Journey To Babel," "Charley X," "Tomorrow is Yesterday," "Dax," and "Encounter at Farpoint."
Published on: December 4, 2019
Got the following email about Michael Sansolo's column yesterday focusing on the lessons taught by demographics:
Enjoyed Michael's column. Am 95 years old, living in a retirement home where one resident is 101. Have noticed Walmart is providing part-time employment for a lot of people. More firms should do it.

Fortunately, I am still physically and mentally active. Have been retired since 1987.
It gives me enormous pleasure to know you read MNB. I hope I'm as sharp when I'm 95.
Even before MNB reported on the Acosta bankruptcy, MNB reader Pauline Towler wrote:
Unfortunate situation for Acosta on their filing for bankruptcy, which is going to be very interesting development in in-store support for grocers.  Being in the industry, they have already lost a lot of their business to Crossmark and Advantage, but both of those firms are also owned by private equity.

It seems the big three, have gone out and paid handsomely to acquire smaller brokers, but it's coming back to haunt them, as retailers are consolidating and CPG's are doing their own headquarter work and this loss of revenue is taking its toll on them.  These equity firms generally hold companies they buy for 5 -7 years, squeeze them for profit, and then try to sell them.  This is a big development in the grocery industry and think others will face the same situation in the future.
More email about the need for baby changing stations in men's rooms … as MNB reader Mitch Hill wrote:
Restaurants routinely have a number of decals on their door reflecting a number of things such as credit cards/e-payments accepted, food reviews, chamber of commerce, etc. etc.  What about a universal symbol decal indicating ALL restrooms are equipped with changing facilities?  This would take the guess work out and help families to better enjoy their meals.
And from another reader:
With regards to Diaper Changing Stations, I agree they should be available in either gender restrooms and am surprised that is not always the case in this day and age.

Just for the record, a business associate of mine who also happens to be a Mom has developed an App called "Changing Station Locator" that uses crowd sourced information as to which bathrooms nationwide have stations available.

This is by no means a plug in any way, but I thought it was information that was worth sharing. I tested the Apple version and found it pretty handy and she was supposed to be developing an Android version too.
Regarding Kroger's deal with ghost kitchen company ClusterTruck, MNB reader Tom Redwine wrote:
First, I'd've LOVED to have been a fly on the wall in that pitch meeting.

Second, hope they can get Samuel L. Jackson for their commercials.
Agreed.
Published on: December 4, 2019
Past Retail Tomorrow podcasts have focused on how technology can have an impact on business models and people's lives. In this edition, however, we drill down to talk about how technology affected one life … and, in fact, makes living a best life possible.

Our guest: Heidi Dohse, senior program manager in Google's Cloud - Health and Life Sciences division. Dohse's personal and professional story makes for a compelling narrative that is at once provocative and inspiring.

Hosted by Kevin Coupe, MorningNewsBeat's "Content Guy."

You can listen to the podcast here, or on iTunes and GooglePlay.

This edition of the Retail Tomorrow podcast is brought to you by GMDC, the Global Market Development Center.