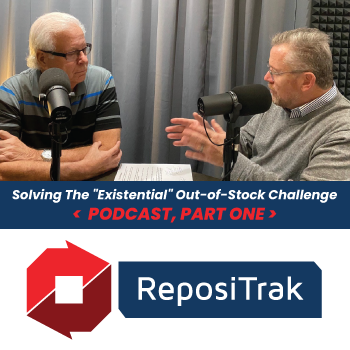 A Conversation with Randy Fields & Kevin Coupe … sponsored by ReposiTrakA Note from the Content Guy:

A recent email from an MNB reader, on the subject of why bricks-and-mortar have so much trouble competing with online retailers, said, in part:
Retailers are causing at least some of their own problems by not keeping their shelves stocked.
Bingo.

Those 15 words encapsulate what Randy Fields, chairman/CEO of Park City Group, calls an "existential threat" to the ability of many retailers to compete with e-commerce companies, especially Amazon. Out-of-stocks, he argues, is a problem the severity and consequences of which are generally underestimated by retailers and suppliers.

And, it is a problem for which Park City Group has formulated an effective response - the ReposiTrak OOS Management Solution - for which there is definitive ROI in terms of sales, profits, and customer retention.

I recently sat down with Randy for a conversation about out-of-stocks, and this is part one, in which we define the problem and explain its implications for retailers.

You can find out more about the ReposiTrak OOS Management Solution by clicking here.