Published on: January 8, 2020
by Kevin Coupe
Among the Eye-Opening devices on display at the Consumer Electronics Show (CES) in Las Vegas this week:
• DnaNudge, which the
Associated Press
describes as collecting "your DNA through a cheek swab and sends data related to nutrition to a wristband. Have a genetic predisposition to high blood pressure? Maybe the wristband will tell you to stay away from salty snacks. You scan the barcode on a product, and the wristband turns red or green to indicate whether it may be good for you."
• Coffee maker Keurig is out with a new machine - that mixes drinks. Drinkworks by Keurig, the
AP
writes, "sells for $299 and can make cosmopolitans and fizzy drinks, such as vodka sodas. Each pod makes one cocktail and costs about $4." (You have to provide your own alcohol - the pods are just the mixers.)
• Samsung unveiled "Ballie," said to be a concept for a "robot friend." According to the
AP
, "In its keynote at CES, Samsung showed the bright yellow ball — about the size of a baseball — rolling behind H.S. Kim, CEO of the company's consumer electronics division. It kept its distance from Kim when asked to, and a video showed Ballie as a companion to pets at home alone … The technology within Ballie is anything but simple. The artificial intelligence companion has a camera that can record and send video. Ballie can communicate with other smart devices around the house."
In other words, three items that replace actual people - the nagging parent, the bartender, and the friend.
I'll leave it to you to decide whether this is progress or not.
Published on: January 8, 2020
Hartford Business
reports that Ahold Delhaize-owned Stop & Shop has sold a group of 23 properties - 14 in New England, and the rest in New York, New Jersey, Pennsylvania, Virginia, North Carolina, South Carolina and Georgia - to a pair of commercial landlords for $150 million.
The locations represent more than 1.4 million square feet, and will continue to house Stop & Shop stores.
The acquiring landlords are Connecticut-based Winstanley Enterprises and New York-based Surrey Equities LLC.
The story notes that "earlier this month, Ahold inked a 15-year lease for 975,000 square feet at Winstanley's sprawling distribution center in Manchester. The facility, acquired by Winstanley for $70 million last year, is considered one of New England's largest warehouses."
KC's View:

This would appear to be a decision by Stop & Shop that when it makes economic sense, it wants to get out of the real estate business and use its resources to be more competitive at retail.

That's smart … retailers need to gather whatever weapons they can in order to do battle in a crowded, hostile environment. I, of course, am working on the premise that this money will go to initiatives that will be better for stores and customers, not shareholders.

Published on: January 8, 2020
Nice piece in
Fast Company
about Boston's revitalized Seaport District:
"In many ways, the Seaport represents the retail space of the future. And the strange thing about it is that it feels a lot like the kind of Main Street we see in pictures from the past, before suburban malls and shopping centers sprung up in the late 1950s and became the dominant shopping experience for half a century. Instead of setting up shop in malls, brands are increasingly entering cool neighborhoods and renting storefronts next to the places where people work, eat, and seek out entertainment. Retail in 'town center'-type locations is strong; according to Public Square, occupancy rates in those areas average around 95%."
The story goes on: "In some ways, the many brands that sprinkle the Seaport District are not really the point. Sure, there are shopfronts everywhere you turn, but they're part of a broader landscape of things to do and see. And the result is that shopping feels a lot more like a communal activity you might do after a meal with friends or a visit to a museum."
Inventory, the story suggests, "thanks to the ease of online shopping, is almost beside the point. Buying new products just isn't the most compelling reason for people to get off their couches and head to the store. What will draw them in is the lure of community." (Though actually having product is a quality that should not be underestimated.)
You can - and should - read the story
here
.
Published on: January 8, 2020
Bloomberg
has a story about how a Netherlands company is reviving the concept of the milkman, "but with a modern flourish.
Picnic BV, the story says, "has a concept dubbed 'Milkman 2.0' to deliver groceries using electric vehicles, focusing on less food waste and fewer food miles traveled. The company buys and delivers locally, with its vans going no faster that 50 kilometers per hour … Picnic has unleashed a fleet of 1,000 electric vans on to the streets of the Netherlands and Germany and plans to add 'hundreds more' by the end of 2020. The company says the delivery vehicle it has designed and produced is fully electric and 'has no small particle emissions and prevents traffic due to its slim design'."
KC's View:

I have to say that I like this idea more than autonomous vehicles, in part because it seems to be more immediately attainable. But there's something else…

The thing I remember best about the milkman - and I am old enough to remember that metal box that sat on our back porch, magically being filled on a regular basis with bottles of milk and cream being delivered and empties being taken away (sustainability!) - is that he tended to have a relationship with the households that he served … there were connections being forged that went beyond the simple product.

That's something sustainable worth aiming for.
Published on: January 8, 2020
• From
CNN
: "Drivers can already ask Amazon's Alexa to turn off the lights at home, buy movie tickets and dish out restaurant recommendations. Soon, drivers will be using Alexa to pay for a tank of gas from the comfort of their vehicle.
"ExxonMobil and Amazon announced Monday at the CES consumer electronics show a partnership that will allow voice-activated fuel purchases in vehicles with Alexa built-in as well as from Alexa-enabled smartphones and other devices … Customers using Alexa to pay for gas will be asked to confirm the station location and the pump number. Transactions will then be processed using Amazon Pay with payment information stored in their Amazon account."
•
Reuters
reports that Amazon says that its Fire TV streaming device now has passed 40 million active users worldwide. Its closest competitor, Roku, has about 75 percent of that number.
The Fire TV number is up 8 percent since September.
• From
TechCrunch
: "Amazon is deepening its relationship with India's second largest retail chain, Future Retail, as the e-commerce giant widens its footprint in one of its key overseas markets.
"The two said on Monday that they have entered into a long-term business agreement to expand the reach of Future Retail's stores through Amazon India marketplace. Future Retail operates more than 1,500 stores across India, but until now, it has not aggressively explored sales online."
The deal means that "Amazon India will become the authorized online sales channel for Future Retail stores, including department and grocery store chain Big Bazaar and lifestyle food superstore Foodhall," while Future Retail will list its items "on Amazon's two-hour delivery platform Prime Now, which is currently operational in Delhi, Mumbai, Bengaluru and Hyderabad."
•
Medium
has a story about Plant Prefab, a construction company that builds prefabricated homes in which Amazon has invested millions through its Alexa Fund, "which backs companies that are developing uses for voice technologies and A.I."
According to the story, "Plant Prefab integrates smart home features into all the models in its Living Homes range, including a Ring video doorbell, Nest smart thermostat and smart lighting system like Lutron. Homeowners can use either Amazon Echo or Google Home to control the devices.
"Homes range from a 406-square-foot accessory dwelling unit for $112,000, to a 2,090-square-foot three bedroom, two bathroom home for $501,600. Plant Prefab also works with star architects like Yves Behar, Ray Kappe and the collective Brooks + Scarpa to create high-end custom models. While most of Plant Prefab's designs are angular and modern, prefabricated homes can be designed in any architectural style."
An Amazon spokesperson tells
Medium
, "Our vision for the smart home is the ability for Alexa to understand the state of the whole home and its devices, adjust the living environment accordingly, be helpful without customers having to ask, and provide the peace of mind when people are home or away."
Published on: January 8, 2020
•
Yahoo Finance
reports that Walmart has developed a relationship with SmileDirectClub that will put "a unique line of oral care products" in its stores, bringing out "a set of superior yet reasonably-priced oral care products solely at Walmart's U.S. stores as well as its website, Walmart.com. These products include a state-of-the-art electric toothbrush, as well as bright on, which is a fine teeth whitening system.
"Apart from this, SmileDirectClub will offer other products at Walmart, including toothpaste for whitening and sensitivity, water flosser and smile spa, a cleaner that sanitizes toothbrush heads, dentures and retainers, among others."
The move, the story says, "reinforces Walmart's solid focus on enhancing assortments to boost sales."
Published on: January 8, 2020
• Albertsons said yesterday that its third quarter sales were up 1.9 percent to $14.1 billion, driven by a 2.7 percent increase in same-store sales - the eighth consecutive quarter of same-store sales growth. Q3 net income was $54.8 million compared to $45.6 million during the same period a year ago.
The retailer said that Own Brands sales penetration reached a new high of 25.6 percent, while online home delivery and Drive Up and Go sales growth was 34 percent.
• The
Washington Post
reports that Walmart, CVS, Walgreen and Rite Aid have all filed suit against physicians in northeast Ohio, charging that
they
"are the real culprits" in the nation's opioid epidemic.
All four of the retailers are facing "an October trial in the mammoth federal opioid litigation," the
Post
notes, but now are trying to redirect some of the attention.
The
Post
writes that the retailers say that "opioid prescribers bear responsibility for the prescription narcotic crisis, but unlike the drugstores, have not been sued by Cuyahoga and Summit counties. In legal papers filed Monday, they contended that doctors and other prescribers should have to pay some of the penalty if the drugstore chains are found liable at trial."
Specific doctors are not named in the suites, with the retailers saying that they will be named " if it became apparent during legal proceedings who they are."
•
USA Today
reports that Macy's plans to close at least 19 stores over the next few months, though the company has not confirmed the number. Among them is the company's store in downtown Seattle, which has been shrinking in recent years as floors formerly devoted to retailing were leased out to Amazon.
Accumulating local media reports,
USA Today
says that stores will close in Connecticut, Florida, Georgia, Idaho, Illinois, Indiana, Kansas, Kentucky, Maryland, Massachusetts, Montana, North Carolina, Ohio, Pennsylvania, Tennessee, and Washington State.
Published on: January 8, 2020
• The
Wall Street Journal
reports that Sprouts Farmers Market has named Denise Paulonis, until recently the CFO at arts-and-crafts retailer Michaels, to be its new CFO.
She succeeds Lawrence Molloy, who has held the job on an interim basis since the departure of Brad Lukow last June.
Published on: January 8, 2020
…will return.
Published on: January 8, 2020
This is a great post.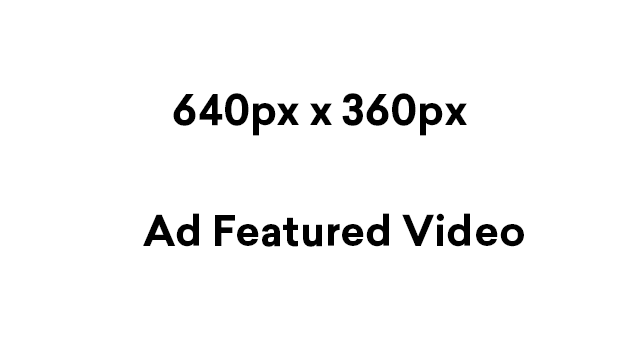 Published on: January 8, 2020
This is an amazing test post 2.
| | |
| --- | --- |
| Table Left | Table Right Column |
| | |
Published on: January 8, 2020
p1
Published on: January 8, 2020
Booker T Washington Founder of Tuskegee Institute Using Education as a Key Instrument for Black Elevation
Booker T. Washington was one person whose abilities and energy have taken him far beyond the limitations life placed on him. He rose up from slavery and illiteracy to become the foremost educator and leader of black Americans at the turn of the 19th century. For decades, he was the major African-American spokesman, lecturer, Civil Rights/Human Rights Activist, Educational Administrator, Professor, Organization Executive/Founder and Author/Poet.
His childhood is recorded in his autobiography, Up From Slavery which this writer had the fortune of reading in his early years in an abridged edition at the second form of the Prince of Wales School at Kingtom, western Freetown in Sierra Leone West Africa from which end Washington's ancestors may well have hailed.
Booker T. Washington was born a slave on April 5, 1856 on the Burroughs tobacco farm which, despite its small size, he always referred to as a "plantation" at the community of Hale's Ford, Virginia. This was in what he described as "the most miserable, desolate, and discouraging surroundings." His mother Jane was a black slave who worked as a cook for a small planter. His father was a white plantation owner whom he never knew. Under the laws then, his mother's status also made young Booker a slave. His childhood was thus one of privation, poverty, slavery and back-breaking work, for from birth he was the property of James Burroughs of Virginia. His mother, Jane, raised him, and was put to work as early as possible.
Since it was illegal for a slave to learn to read and write Booker T. Washington received no education. For as he writes: "The early years of my life, which were spent in the little cabin, were not very different from those of other slaves." He went to school in Franklin County - only to carry books for one of James Burroughs's daughters. "I had the feeling that to get into a schoolhouse and study would be about the same as getting into paradise," he wrote.
In April 1865 when the Emancipation Proclamation was read to joyful slaves in front of the Burroughs home he was seven years old. President Abraham Lincoln it was who issued the Emancipation Proclamation, which freed the slaves. It could not be enforced until the end of the Civil War by the Thirteenth Amendment. The former slaves were at first jubilant about being free but it quickly became apparent that there was no place for most of them to go.
There was more singing in the slave quarters than usual as the great day drew nearer. It was bolder, had more ring, and lasted later into the night. Most of the verses of the plantation songs had some reference to freedom
After the reading of the proclamation speech Washington remember being told that they were all free, and could go when and where they pleased. "My mother, who was standing by my side, leaned over and kissed her children, while tears of joy ran down her cheeks. She explained to us what it all meant, that this was the day for which she had been so long praying, but fearing that she would never live to see."
After emancipation, his family was so poverty stricken that they could not make it on their own. So Booker Washington moved out with his mother and three siblings to join his stepfather in Malden, West Virginia, where he had found work packing salt. The young boy took a job in this salt mine. Work began there at 4 a.m. so that he could attend school later in the day. The nine-year old Washington spent long, exhausting days packing salt.
He worked with his mother and other free blacks not only as a salt-packer in this salt mine. He also worked in a coal mine. He even signed up briefly as a hired hand on a steamboat. Then he became employed as a houseboy for the wife of General Lewis Ruffner, who owned the salt-furnace and coal mine. Many other houseboys had failed to satisfy the demanding and methodical Mrs. Ruffner, but Booker's diligence and attention to detail met her standards. Encouraged to do so by Mrs. Ruffner, when he could, young Booker attended school and learned to read and to write so that soon, he sought even more education than was available in his community.
Always an intelligent and curious child, like many blacks after Emancipation he yearned for an education. So despite the exhausting days, he used his free time to go to school in the evenings. He was frustrated when he could not receive good schooling locally. So when he was 16 his parents allowed him to quit work to go to school. They had no money to help him, so he traveled 500 miles, often by walking, to enroll at the Hampton Normal and Agricultural Institute in Virginia. He did not know if he could get in, and if he got in he didn't know how he was going to pay for it. He arrived with only 50 cents in his pocket. The head teacher suspicious of his country ways and ragged clothes admitted him only after he had cleaned a room to her satisfaction.
"Students with little income such as Washington could get a place there by working to pay their way.", says one of a college application essay writers and history expert. So he was given a job as a janitor to enable him earn enough to pay his school fees. He thus paid his tuition and board there.
The normal school (teachers college) at Hampton was founded for the purpose of training black teachers and had been largely funded by church groups and individuals such as William Jackson Palmer, a Quaker, among others. In many ways he was back where he had started, earning a living through menial tasks, but his time at Hampton led him away from a life of labor. Hampton Institute was started and run by General Samuel Chapman Armstrong. Armstrong and the institution he created were to become the one great influence in Washington's life. Armstrong believed in work, study, hygiene, morality, self-discipline and self-reliance - in large amounts. It was not a place for slackers. Armstrong's purpose was to train black teachers, but he believed every student should have a trade as well. Washington imbibed these principles so well in him that later, when he developed the Tuskegee Institute it emphasized these same qualities and convictions.
Booker T. Washington who had only managed to get a primary education that allowed his probationary admittance to Hampton Institute proved such an exemplary student, teacher, and speaker that the principal of Hampton recommended him to Alabamans who were trying to establish a school for African Americans in their state to lead them to establish a school for African Americans in their state.
In 1881, he was hired as the first principal of a school being founded in Alabama, under a charter from the Alabama legislature for training teachers, the first time a black was being offered such a high position.They found the energetic and visionary leader they sought in Washington as he became the first principal of the Tuskegee Normal and Industrial Institute which he built from scratch into the most reputable and stable higher institution for blacks in the United States.
In 1895, Washington was asked to speak at the opening of the Cotton States and International Exposition, an unprecedented honor for an African American at that time. His Atlanta Compromise speech there explained his major thesis, that blacks could secure their constitutional rights through their own economic and moral advancement rather than through legal and political changes. Washington's address was widely welcomed in the African American community and among liberal whites North and South. Whites approved of his views. Thus he won over diverse elements among southern whites, whose support for the programs he envisioned and brought into being especially in the area of education he harnessed easily. He was supported by W.E.B. Du Bois at the time but several years later the two started having differences. Washington's conciliatory stand angered some blacks including Du Bois who feared his conciliatory stance would encourage the foes of equal rights. Whilst Washington valued the "industrial" education oriented toward actual jobs available to the majority of African Americans at the time Du Bois demanded a "classical" liberal arts education among an elite he called The Talented Tenth. Both sides sought to define the best means to improve the conditions of the post-Civil War African-American community. However, despite not condemning Jim Crow laws and the inhumanity of lynching publicly, Washington privately contributed funds for legal challenges against segregation and disenfranchisement, such as his support in the case of Giles v. Harris which went before the United States Supreme Court in 1903..
Washington the public figure often invoked his own past to illustrate his belief in the dignity of work. "There was no period of my life that was devoted to play," he wrote. "From the time that I can remember anything, almost everyday of my life has been occupied in some kind of labor." This concept of self-reliance born of hard work was the cornerstone of his social philosophy.
Although not everyone agreed with Booker Washington, he became a respected leader who helped many schools and institutions gain donations and support from the government and other private donors. From this position of leadership he rose into a nationally prominent role as spokesman for African Americans.
Washington's philosophy and tireless work on educational issues helped him enlist both the moral and substantial financial support of many philanthropists such as self-made men from modest beginnings as Standard Oil magnate Henry Huttleston Rogers and Sears, Roebuck and Company President Julius Rosenwald.
Washington associated with the richest and most powerful businessmen and politicians of the era who also funded his causes, such as in supporting, running and equipping the institutions of higher education at Hampton and Tuskegee. Besides being seen as a spokesperson for African Americans, he became a conduit for funding educational programs. His contacts included such diverse and well-known personages as Andrew Carnegie, William Howard Taft, John D. Rockefeller, Henry Huttleston Rogers, and Julius Rosenwald, to whom he made the need for better educational facilities well-known. As a result, countless small schools were established through his efforts, in programs that continued many years after his death.
A representative case of an exceptional relationship was Washington's friendship with the millionaire industrialist and financier Henry H. Rogers (1840-1909). Henry Rogers, a self-made man, had risen from a modest working-class family to become a principal of Standard Oil, and had become one of the richest men in the United States. Around 1894, Rogers heard Washington speak at Madison Square Garden. The next day, he contacted Washington and requested a meeting, during which Washington later recounted that he was told that Rogers "was surprised that no one had 'passed the hat' after the speech." The meeting began a close relationship that was to extend over a period of 15 years. Although he and the very-private Rogers openly became visible to the public as friends, and Washington was a frequent guest at Rogers' New York office, his Fairhaven, Massachusetts summer home, and aboard his steam yacht Kanawha, the true depth and scope of their relationship was not publicly revealed until after Roger's sudden death of an apoplectic stroke in May 1909.
A few weeks later, Washington went on a previously planned speaking tour along the newly completed Virginian Railway, a $40 million dollar enterprise which had been built almost entirely from a substantial portion of Rogers' personal fortune. As Washington rode in the late financier's private railroad car, "Dixie", he stopped and made speeches at many locations, where his companions later recounted that he had been warmly welcomed by both black and white citizens at each stop.
Washington revealed that Rogers had been quietly funding operations of 65 small country schools for African Americans, and had given substantial sums of money to support Tuskegee Institute and Hampton Institute. He also disclosed that Rogers had encouraged programs with matching funds requirements so the recipients would have a stake in knowing that they were helping themselves through their own hard work and sacrifice, and thereby enhance their self-esteem.
$1,000,000 was entrusted to Washington by another prosperous contact, Anna T. Jeanes (1822-1907) of Philadelphia in 1907. She hoped to construct some elementary schools for Negro children in the South. Her contributions together with those of Henry Rogers and others funded schools in many communities where the white people were also very poor, and few funds were available for Negro schools.
Julius Rosenwald (1862-1932) was another self-made wealthy man with whom Washington found common ground and from whom he received much support. By 1908, Rosenwald, son of an immigrant clothier, had become part-owner and president of Sears, Roebuck and Company in Chicago. Rosenwald, a philanthropist, was deeply concerned about the poor state of African American education, especially in the Southern states.
In 1912 Rosenwald was asked to serve on the Board of Directors of Tuskegee Institute, a position he held for the rest of his life. Rosenwald so adequately endowed Tuskegee that Washington could now spend less time traveling to seek funding. This allowed him to devote more time towards the management of the school. Later in 1912, Rosenwald provided funds for a pilot program involving six new small schools in rural Alabama, which were designed, constructed and opened in 1913 and 1914 and overseen by Tuskegee. The model proving successful, Rosenwald established The Rosenwald Fund, to replicate it all over the South. The school building program was one of its largest programs. Using state-of-the-art architectural plans initially drawn by professors at Tuskegee Institute, the Rosenwald Fund spent over four million dollars to help build 4,977 schools, 217 teachers' homes, and 163 shop buildings in 883 counties in 15 states, from Maryland to Texas. The Rosenwald Fund used a system of matching grants, and black communities raised more than $4.7 million to aid the construction of these schools which became known as Rosenwald Schools. By 1932, the facilities could accommodate one third of all African American children in Southern U.S. schools.
Each school was originally founded to produce teachers. However, graduates had often gone back to their local communities only to find precious few schools and educational resources to work with in the largely impoverished South. To address those needs, through provision of millions of dollars and innovative matching funds programs, Washington and his philanthropic network stimulated local community contributions to build small community schools. Together, these efforts eventually established and operated over 5,000 schools and supporting resources for the betterment of blacks throughout the South in the late 19th and early 20th centuries. The local schools soon grew to great sources of much community pride and were of priceless value to African-American families during those troubled times in public education. This work was a major part of his legacy and was continued (and expanded through the Rosenwald Fund and others) for many years after Washington's death in 1915.
In 1901 he wrote Up From Slavery - his autobiography which became a bestseller. Up From Slavery, first published in 1901, is still widely read today. As a result of his work as an educator and public speaker, Washington became influential in business and politics. Washington did much to improve the overall friendship and working relationship between the races in the United States.He also became an advisor to the then President of the United States - Theodore Roosevelt in the process becoming the first black ever to dine at the White House with the President, though it created a huge stir. Many whites thinking that it was wrong for whites and blacks to mix socially, were horrified at their President for doing so. Roosevelt defended his actions at the time, and continued to ask for Washington's advice, but without inviting him again. As Washington's influence with whites and blacks grew he reaped several honors.
Eventually Washington's leadership of blacks began to be undemined by the attitude of whites to the progress of blacks. It became apparent that the whites that had gained control of Southern institutions after Reconstruction did not ever want the civil and political status of blacks to improve - regardless of how hard they worked or how much character they had. They passed laws to keep them from voting and to keep them from mixing with whites in schools, stores and restaurants.
Washington's critics. charged that his conservative approach undermined the quest for racial equality. Washington was criticized by the leaders of the NAACP, which was formed in 1909, especially by W.E.B. Du Bois, who demanded a harder line on civil rights protests. After being labeled "The Great Accommodator" by Du Bois, Washington replied that confrontation would lead to disaster for the outnumbered blacks, and that cooperation with supportive whites was the only way to overcome pervasive racism in the long run. Although he did some aggressive civil rights work secretively, such as funding court cases, he seemed to truly believe in skillful accommodation to many of the social realities of that age of segregation. While apparently resigned to many undesirable social conditions in the short term, he also clearly had his eyes on a better future for blacks. Through his own personal experience, Washington knew that good education was a major and powerful tool for individuals to collectively accomplish that better future.
"In all things purely social we can be as separate as the fingers," he proposed to a biracial audience in his 1895 Atlanta Compromise address, "yet one as the hand in all things essential to mutual progress." Even though his methods partly arose from his need for support from powerful whites, some of them being former slave owner, it is now known, that Washington secretly funded anti-segregationist activities. But he never wavered in his belief in the attainment of freedom: "From some things that I have said one may get the idea that some of the slaves did not want freedom. This is not true. I have never seen one who did not want to be free, or one who would return to slavery."
However, by the last years of his life, Washington having moved away from many of his accommodationist policies, speaking out with a new frankness, attacked racism. In 1915 he joined ranks with former critics to protest the stereotypical portrayal of blacks in a new movie, "Birth of a Nation." He also spoke out against lynchings and worked to make "separate" facilities more "equal."
Washington was now the dominant figure in the African American community in the United States, especially after he achieved prominence for his Atlanta Address of 1895. To many politicians and the public in general, he was seen as a popular spokesperson for African Americans. Representing the last generation of black leaders born into slavery, he was generally perceived as a credible proponent of educational improvements for those freedmen who had remained in the post-Reconstruction, Jim Crow South.
Throughout the final 20 years of his life, he maintained this standing through a nationwide network of core supporters in many communities, including black educators, ministers, editors and businessmen, especially those who were liberal-thinking on social and educational issues. He gained access to top national leaders in politics, philanthropy and education, and was awarded honorary degrees. Critics called his network of supporters the "Tuskegee Machine."
Washington did much to improve the overall friendship and working relationship between the races in the United States. When Washington's autobiography, Up From Slavery, was published in 1901, it became a bestseller and had a major impact on the African American community, and its friends and allies. Washington in 1901 was the first African-American ever invited to the White House as the guest of President Theodore Roosevelt. His autobiography, Up From Slavery, is still widely read today. As a result of his work as an educator and public speaker, Washington became influential in business and politics. In addition to Tuskegee Institute, which still educates many today, Washington instituted a variety of programs for rural extension work, and helped to establish the National Negro Business League in 1900 in an effort to inspire the "commercial, agricultural, educational, and industrial advancement" of African Americans. For his contributions to American society, Washington was granted an honorary master's degree from Harvard University in 1896 and an honorary doctorate from Dartmouth College in 1901.Booker's leadership also earned him honorary degrees from Harvard University and Dartmouth College. He wrote several books, and several more books have been written about him.
Shortly after the election of President William McKinley in 1896, a movement was set in motion that Washington be named to a cabinet post, but he withdrew his name from consideration, preferring to work outside the political arena.
Washington was married three times as revealed in Up From Slavery, where he gave all three of his wives enormous credit for their work at Tuskegee emphasizing that he would not have been successful without them.
Blacks were solidly Republican, but after 1890 many lost the vote in the deep South .Washington emerged as their spokesman and was routinely consulted by Republican national leaders about the appointment of African Americans to political positions throughout the nation. He worked and socialized with many white politicians and notables. He argued that the surest way for blacks eventually to gain equal rights was to demonstrate patience, industry, thrift, and usefulness and said that these were the key to improved conditions for African Americans in the United States and that they could not expect too much, having only just been granted emancipation..
Despite his travels and widespread work, Washington remained as principal of Tuskegee. This had serious strain and stress on him. Washington's health was therefore deteriorating rapidly; so much so that he collapsed in New York City and was brought home to Tuskegee, where he died on November 14, 1915 at the age of 59. With the permission of his descendants, examination of medical records indicated that he died of hypertension, with a blood pressure more than twice normal, confirming what had long been suspected. He was buried on the campus of Tuskegee University near the University Chapel. At his death Tuskegee's endowment exceeded US$1.5 million. His greatest life's work, the work of education of blacks in the South, was well underway and expanding. A man who overcame near-impossible odds himself, Booker T. Washington is best remembered for helping black Americans rise up from the economic slavery that held them down long after they were legally free citizens.
In 1934, Robert Russa Moton Washington's successor, arranged an air tour for two African Americans aviators, and afterward the plane was christened the Booker T. Washington. On April 7, 1940, Washington became the first African American depicted on a United States postage stamp. The first coin featuring an African American was the Booker T. Washington Memorial Half Dollar minted by the U.S. from 1946 to 1951. He was also depicted on a U.S. Half Dollar from 1951-1954. On April 5, 1956, the hundredth anniversary of Washington's birth, the house where he was born in Franklin County, Virginia was designated as the Booker T. Washington National Monument. A state park in Chattanooga, Tennessee was named in his honor, as was a bridge spanning the Hampton River adjacent to his alma mater, Hampton University. In 1984, Hampton University dedicated a Booker T. Washington Memorial on campus near the historic Emancipation Oak, thus establishing, "a relationship between one of America's great educators and social activists, and the symbol of Black achievement in education." Numerous high schools and middle schools across the United States have been named after Booker T. Washington. At the center of the campus at Tuskegee University, the Booker T. Washington Monument, called "Lifting the Veil," was dedicated in 1922. The inscription at its base reads: "He lifted the veil of ignorance from his people and pointed the way to progress through education and industry."
References
- Washington, Booker T. The Awakening of the Negro, The Atlantic Monthly, 78 (September, 1896).
- Up from Slavery: An Autobiography (1901).
- Washington, Booker T. The Atlanta Cotton States Exposition Address (Sep, 1895).
- The Booker T. Washington Papers University of Illinois Press online version of complete fourteen volume set of all letters to and from Booker T. Washington.
- James D. Anderson, The Education of Blacks in the South, 1860-1935 (1988)
- Mark Bauerlein. Washington, Du Bois, and the Black Future" in Wilson Quarterly (Autumn 2004)
- W. Fitzhugh Brundage, ed Booker T. Washington and Black Progress: Up from Slavery 100 Years Later (2003).
- Louis R. Harlan, Booker T. Washington: The Making of a Black Leader, 1856-1900 (1972) the standard biography, vol 1.
- Louis R. Harlan. 'Booker T. Washington: The Wizard of Tuskegee 1901-1915 (1983), the standard scholarly biography vol 2.
- Louis R. Harlan. Booker T. Washington in Perspective: Essays of Louis R. Harlan (1988).
- Louis R. Harlan. "The Secret Life of Booker T. Washington." Journal of Southern History 37:2 (1971). in JSTOR Documents Booker T. Washington's secret financing and directing of litigation against segregation and disfranchisement.
- Linda O. Mcmurry. George Washington Carver, Scientist and Symbol (1982)
- August Meier. "Toward a Reinterpretation of Booker T. Washington." The Journal of Southern History, 23#2 (May, 1957), pp. 220-227. in JSTOR. Documents Booker T. Washington's secret financing and directing of litigation against segregation and disfranchisement.
- Cary D. Wintz, African American Political Thought, 1890-1930: Washington, Du Bois, Garvey, and Randolph (1996).
- Booker T. Washington High School
- Booker T. Washington's West Virginia Boyhood
- Works by Booker T. Washington at Project Gutenberg
- Up from Slavery, Project Gutenberg edition
- Up from Slavery, Electronic Edition
- Booker T. Washington's 1909 Tour of Virginia on the newly completed Virginian Railway
- Dr. Booker T. Washington papers - comments about Henry Rogers
- National Park Service Booker T. Washington Birthplace
- Legends of Tuskegee
- Booker T. Washington's Gravesite
The African American Almanac, 7th Ed., Thomson Gale. Reproduced in Biography Resource CenterThomson Gale.
- The Booker T. Washington papers digital archive, University of Illinois Press searchable index to complete annotated text of all important letters to and from Washington and all his writings.
- A Criticism of the Atlanta Compromise by W.E.B. Dubois
- Booker T. Washington Delivers the 1895 Atlanta "Compromise" Speech from the American Social History Project / Center for Media and Learning (Graduate Center, CUNY) and the Center for History and New Media (George Mason University)
Published on: January 8, 2020
p3
Published on: January 8, 2020
p4
Published on: January 8, 2020
p5
Published on: January 8, 2020
p6