Published on: February 18, 2020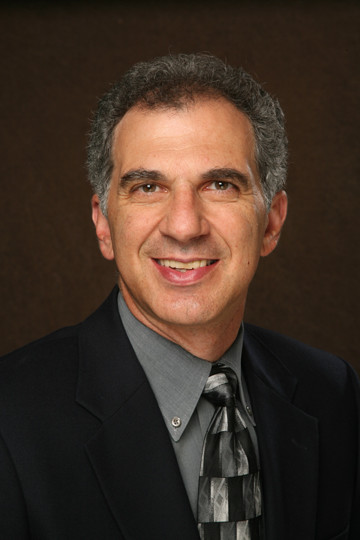 by Michael Sansolo
Insights often merge from what we see and hear. But sometimes, - as in Arthur Conan Doyle's "The Adventure of Silver Blaze," in which Sherlock Holmes solves a mystery in part by realizing that a dig did not bark when it should have - we can insights from something that we don't see or hear.
I'm not Sherlock Holmes, but that is the elementary deduction I made just a few weeks ago, when participating in the judging for the National Grocers Association (NGA) annual Creative Choice merchandising and marketing competition. I am impressed every year by the exceptional creativity shown by small retailers working on extremely limited budgets, and it is my privilege each year to interview the winners at the NGA annual convention, which will take place next week in San Diego.
This year, though, the dog didn't bark .. or rather, we judges noticed that something was missing.
As one of the judges pointed out to the rest of us, over the past year there have been two consumer items that have been incredibly newsworthy: CBD-infused products and plant-based meat substitutes. Yet as we dug through the hundreds of entries we only found one each highlighting CBD and plant-based meats.
In the case of CBD, obviously there remains significant controversy and the laws are very inconsistent state to state. Plant-based meat is a different story, though, and at least partly thanks to Burger King, is featured in television advertising as much as car insurance. Yet, clearly, the independent operators in the NGA competition didn't land much on either topic.
The point the judge made was simple. Independents need to stay current and that means recognizing the products and trends that seem to be of the moment. And like it or not, that means putting at least some focus on areas like CBD and plant-based meat.
Supermarkets occupy a unique position in communities because they are usually the business everyone interacts with most frequently, which means the issues in society are the issues in the industry.
That means that throughout the industry there needs to be a consistent focus on emerging topics. For that reason, companies need think about how they will handle CBD as it is legalized and made increasingly available in your locality. In addition, you need to determine how to sample, introduce and market the daylights out of plant-based meats.
And don't for a second think it stops there. Right now, I hope retailers of all stripes are having internal discussions about coping with the potential impact of the coronavirus that leads the news (however you consume it) constantly. I know next to nothing about diseases, but it seems obvious to me that this thing is spreading and the reporting from China shows us how devastating this is.
It's more than focusing on the coming interruption to supply chains; it's also about how to create the safest environment for shoppers. That may mean putting all workers in disposable gloves, placing hand sanitizer dispensers every where and making it clear that you understand shopper anxiety and you are doing everything to protect them.
Let's be clear about this. Coronavirus is a widely discussed topic and mania at the moment and if shoppers decide to cocoon to avoid crowds, there now exists many readily available shopping services that will bring their staples to them. Have you heard of Amazon?
Being current isn't just a nice thing it's a necessary thing. It is critical, perhaps even more so if you are a smaller independent retailer fighting a very difficult competitive battle.
Which, by the way, reminds me of another Sherlock Holmes observation, from "The Hound of the Baskervilles," in which he tells Dr. Watson, "There is nothing more stimulating than a case where everything goes against you."
Sort of like bricks-and-mortar retailing in 2020.

One final thing. If you attend the NGA show in San Diego next week, please come by to say hello. Just don't be offended if I keep putting Purell on my hands.
Michael Sansolo can be reached via email at msansolo@mnb.grocerywebsite.com.

His book, "THE BIG PICTURE: Essential Business Lessons From The Movies," co-authored with Kevin Coupe, is available here.

And, his book "Business Rules!" is available from Amazon here.