Published on: June 18, 2020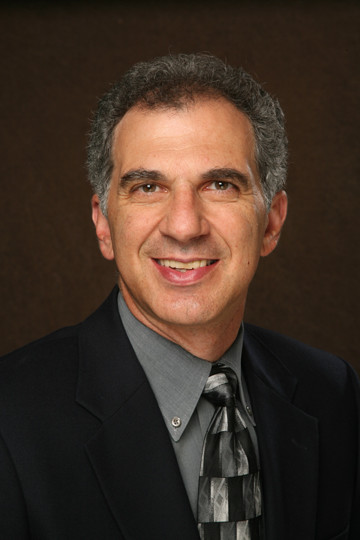 by Michael Sansolo
If there's to be a patron saint of improvement and making the most of the Covid-19 forced lockdown it might well be professional golfer Bryson DeChambeau. Go figure.
Stay with me on this.
DeChambeau used the long Covid forced layoff in his sport to whip himself into an entirely new level of fitness and apparently it worked so well that there is talk of changing the rules of the game to cope with what he did.
In hopes of improving his ability to cope with a back injury, the golfer did some serious weight training to the point that his shirt size ballooned to extra large, up from medium.
The impact on his golf game was more dramatic. Golf is a game that rewards the ability to hit a ball long distances and accurately. In last weekend's first tournament since the pandemic hit, DeChambeau averaged 345 yard per drive (the longest shot golfers hit.) For reference, that was 51 yards longer than the professional average a year ago, a stunning increase by any measure.
In fact, one retired European golf champion saw DeChambeau's new skill as an assault on the game itself and suggested a change in equipment rules so that golf balls won't travel as far.
I see a business lesson here. Of course.
At its most basic, the story is this. A competitor forced to shut down by the Covid lockdown used the time to build up strengths (and minimize weaknesses) to an entirely new level of performance.
Two questions.
Is this something your competition may be doing?
Is this something you have done?
And a third question:
Even if you didn't have to close down, have you worked during the pandemic - even while trying to keep up with day-to-day business, have you also been working toward a future in which your strengths are stronger?
An idea:
A smart business could create its own DeChambeau Award for an employee who used this very unusual three-month period to think way outside the box to dramatically improve himself or herself, their team and your company.
For example: your shoppers are eating a lot more meals at home these days. What have you done to capitalize on that? Some of those meals may return to restaurants at some point, but how have you helped them through this tough period and possibly given then reason to stay in the kitchen when the virus is blessedly gone.
Or how have you handled all the new forms of shopping from physical distancing to curbside pick up to delivery? Did someone on your team examine what you've done well and poorly in this rapid adjustment and help you see a path to an entirely new form of commerce?
There may be countless other innovations that have popped up inside your company or perhaps there have been simple improvements in operations to make you more capable of dealing with the strangeness in your world. Either way, that's where the DeChambeau Award comes in to commemorate those who used the lockdown period to make a quantum leap in operations, rather than just a chance to watch everything available on Netflix.
Pardon me for mixing my sports metaphors, but those types of improvements sound like a grand slam. And that's exactly the thinking you want to encourage and reward.
(By the way, DeChambeau finished this weekend's tournament tied for third place, one shot behind the winner. He picked up $365,000 for his efforts.)
Michael Sansolo can be reached via email at msansolo@mnb.grocerywebsite.com.
His book, "THE BIG PICTURE: Essential Business Lessons From The Movies," co-authored with Kevin Coupe, is available here.
And, his book "Business Rules!" is available from Amazon here.