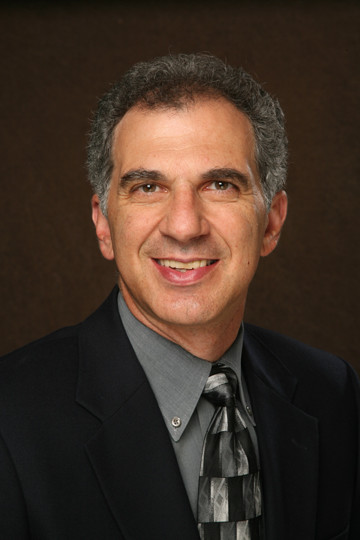 by Michael Sansolo
When talking with a young person there is a simple way to discern if they are a Millennial or a member of Generation Z. Ask them to identify Charli D'Amelio.
Trust me, this works. I recently saw an 18-year-old family friend and mentioned that I read an article about the reigning queen of Tik Tok, the newest and hottest social media craze. Before I could say anything more, she said, "You mean, Charli D'Amelio."
She explained to me that Charli, a 16-year-old from Connecticut who posts short videos in which she dances or lip syncs, has 60 million followers on Tik Tok.
A day later I asked Kevin's daughter, Ali, a young millennial, if she knew about Miss D'Amelio. Ali not only didn't, but she had nothing kind to say about Tik Tok. I quickly informed Ali that she had just joined the out-of-touch generation with her dad and she might never talk to me again.
It is, Kevin and I agreed, an entirely new demographic group: YBNYETLTT, or Young, But Not Young Enough to Like Tik Tok.
Let's be fair here: new technological "must haves" seem to come along constantly these days, so Ali shouldn't get blamed for not knowing each one.
A few months back - in the days when we had conferences and other forms of social contact - Kevin and I were making a speech in Dallas. In advance, we handed out questions to the audience including "what's the one technology you are least willing to ever give up." We expected and received a slew of answers citing Netflix, iPhones and Google.
But we got one mention of Twitch, to which Kevin and I both said, "What the hell is that?" (Twitch, if you don't know, is an incredibly popular platform for sharing all manner of videos with an emphasis on gaming.  It boasts 1.5 million visitors each day and if you want to see why this matters to marketers, just read this.
Tik Tok, by comparison, has 800 million users worldwide and has been Apple's most downloaded application for the past two years.
Understand also that these apps aren't to be brushed aside lightly. As Ali told me, and I believe her, Tik Tok can get misused and can lead to problems with younger kids, but it also is an enormous marketing tool. A prominent example comes from Ohio, where the state teamed with Procter & Gamble and the aforementioned Miss D'Amelio to effectively spread a message on social distancing for coronavirus and raised charitable contributions for Feeding America and Matthew:25 Ministries.
D'Amelio created the #distancedance, which drew 95,000 viewers in 10 minutes and 6 million in 10 hours. Ohio Gov. Mike DeWine was beyond impressed.  Check this out.
As articles throughout Ohio reported, DeWine recognized that his message on social distancing could only go so far. D'Amelio's message supercharged an entirely different demographic that was probably unlikely to heed the governor's request.
Over the past weekend, the power of Tik Tok was demonstrated a very different way as the app apparently enabled teen-agers to organize a protest that is blamed or credited (depending on your point of view) with impacting attendance at President Trump's Oklahoma rally.
It's a powerful message for all marketers out there that there are countless challenges in communicating with our increasingly diverse population. As Ali Coupe demonstrates, unless you have a Gen Z talking to you (possibly at home or in your neighborhood), you might miss an entirely new and apparently effective communication device.
And you wouldn't know about a 16-year-old with 61 million followers who seemingly has an ability to move mountains.
Michael Sansolo can be reached via email at msansolo@mnb.grocerywebsite.com.
His book, "THE BIG PICTURE:  Essential Business Lessons From The Movies," co-authored with Kevin Coupe, is available here.
And, his book "Business Rules!" is available from Amazon here.