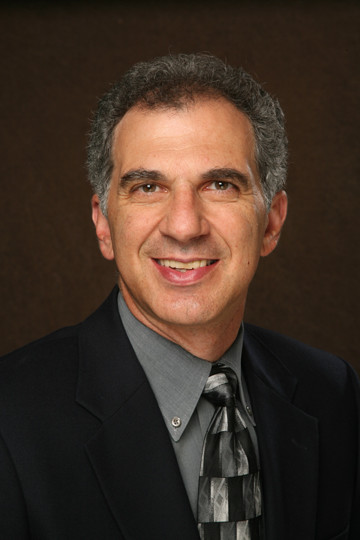 by Michael Sansolo
In the midst of the many colliding current challenges to the status quo, it's good to know that this weekend we'll all get a gigantic reminder of the power of those who think way outside the box. We'll get it twice, actually.
First, it will come via the annual celebration of July 4th, which is certain to be extremely different this year given the challenges of Covid-19 lockdowns and ongoing protests on the historical challenges faced in the United States. Luckily, on July 3rd we'll get an extra boost this year as "Hamilton," the Broadway smash musical that has been an impossible ticket at any price for five years, debuts on Disney Plus.
The streaming debut of "Hamilton" seems especially appropriate this year for reasons that even businesses need carefully examine in such tumultuous and challenging times. First off, as the show makes crystal clear, American independence was itself a radical, rule-breaking idea carried out by people we revere as the founding fathers, but who were called rabble rousers, trouble makers and worse at the time.
And to make it even more relevant, the mere airing of the hit show is itself a radical, rule-breaking idea.
In an interview with the Washington Post, the show's creator and star Lin-Manuel Miranda laid out that latter point clearly. "The conventional wisdom is you don't put out a movie while your show is still in theaters. The conventional wisdom is wrong," he said.
(Of course, it needs to be pointed out that theaters are closed … and "Hamilton" won't be available to Broadway audiences until next year sometime. And that's if things go well.)
But put that aside for a moment. As Miranda explains, more people will likely see his show in its debut night on streaming television than have seen it on New York's Broadway and all its touring companies to date. He sees that as an opportunity to build Hamilton's audience and reach, not as a risk to getting theatergoers back into expensive seats whenever the virus-caused lockdowns end.
It's that risk taking approach that I think we all need consider, which is why Miranda's works and words matter so much. To begin with, the young composer took countless risks with his production, infusing a Broadways show with a mix of song genres from jazz to hip hop. Plus he cast the historically based show with mainly actors of color. But as he said in past interviews, the revolution wasn't brought about by the rich and powerful.
However, I find his willingness to challenge conventional wisdom the most relatable part of this story. In essence, Miranda is creating an omni-channel presence. He's obviously hoping that theaters will reopen and that patrons will continue to shell out hundreds of dollars to see the show live. But those live performances will now compete with a videotaped version of the show now available for streaming adjacent, as he says, to "The Goofy Movie" and other Disney fare.
I think what he's suggesting is that the video version will expose an extraordinarily massive audience to his masterpiece, but will also entice an entirely new population to see the live production so they actually can be in the room where it happens.
In essence that is omni-channel thinking in a nutshell. Miranda is trying to create a great experience in two very different media, in hopes that the combined effort will be bigger than anything before. Retailers needs adopt similar thinking as they consider all those shopping dollars moving to e-commerce. The online experience must be great on its own, while simultaneously challenging the live, in-store shopping experience to be even more compelling.
"Hamilton" provides endless entertainment and lessons, but maybe nothing is more important than Miranda's quote, "Conventional Wisdom is wrong."
Michael Sansolo can be reached via email at msansolo@mnb.grocerywebsite.com.
His book, "THE BIG PICTURE:  Essential Business Lessons From The Movies," co-authored with Kevin Coupe, is available here.
And, his book "Business Rules!" is available from Amazon here.