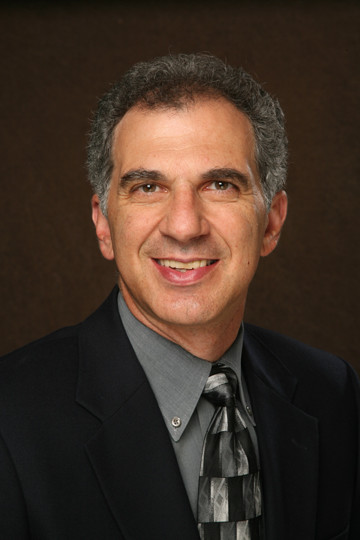 by Michael Sansolo
It seems inarguable that retail workers have stepped up big time in often heroic ways to keep the normal flow of life going during the extraordinarily stressful circumstances created by the pandemic.  
In fact, a number of retailers have told me that the biggest positive surprise of the pandemic hasn't been the gigantic jump in sales. Rather, it has been the performance of those low-paid front line workers who are essential to any store's operations and customer experience. One retailer said his company was bracing for a massive absentee rate that never materialized. People simply showed up and did their jobs just as it was hoped they would.
But that raises the question of how to show appreciation as both customers and business people. Once the pandemic fades into memory (and, for many, the stuff of nightmares) the question will remain - how do we properly thank the people who kept the world running? Or do we go back to treating farmers, truckers and supermarket employees with ignorance or casual disdain?
Essential to invisible simply should not happen.
Showing appreciation doesn't have to be a gargantuan task either even though there are certain issues such as extending higher pay rates that will be challenging. But let me offer an example of a simple idea.
My adult daughter edits documents for a federal government contractor; a job that, it might shock you to learn, hasn't stopped at all during the pandemic. While she is able to work remotely, she and her colleagues have clocked in daily on topics that, frankly, she isn't allowed to share with me.
But this I can share. A few weeks back she received a strange box from her employer. Inside were some simple, but suddenly very important items.
The box included five pairs of plastic gloves, five KN95 masks, 10 three—ply disposable masks, four single-ply and washable black mask covers, one homemade mask cover, two bottles of hand sanitizer, one face shield and one wood cutting board.
The box came with a card detailing all of that and reminding my daughter (and all her co-workers) that their employer cares.
The card also included fun tidbits such as how the homemade mask covers were made by the mother of the company's CEO and that the cutting board was to help everyone prepare more homemade meals.
In all honesty, when my daughter received it she was in the middle of a back breaker of a project, so her reaction was muted. My wife and I were anything but blasé.
My daughter has been with this company for a number of years and the CEO has always impressed me with surprising ways to salute her staffers and even entertain family members. Activities have ranged from tickets to baseball games and company picnics to heavily discounted Caribbean cruises.
But this box seemed just incredibly on point because it provided so many very important items at just the right moment and it was done at a time when company staffers were probably simply glad to have a job and didn't need any extra attention. And that's what makes it so great. Appreciation can take so many forms and all are usually welcome.
A number of months ago Kevin suggested here on MNB that retailers could do something similar by giving staffers boxes of currently essential goods from toilet tissue to cleanser to baking flour. That is simply a great idea.
Let's be clear. The pandemic isn't over. Far from it. In some places - Florida, Texas, Arizona - it is as bad as it ever has been. And so a focus on what is essential may, in fact, be as essential as ever.
I imagine there would be tremendous interest in "essential" gift boxes - perhaps sold to customers and gifted to employees - featuring products like basics needed in those now very busy home kitchens. Imagine it featuring a few cooking implements, a cutting board, some key spices and maybe a cookbook or some recipe cards. All those are items a nation of home cooks would use and enjoy and it might remind shoppers of the incredible range of products they can get in their supermarket. People might even give them as gifts to themselves.
After all, everyone appreciates some appreciation.
Michael Sansolo can be reached via email at msansolo@mnb.grocerywebsite.com.
His book, "THE BIG PICTURE: Essential Business Lessons From The Movies," co-authored with Kevin Coupe, is available here.
And, his book "Business Rules!" is available from Amazon here.