Published on: August 19, 2020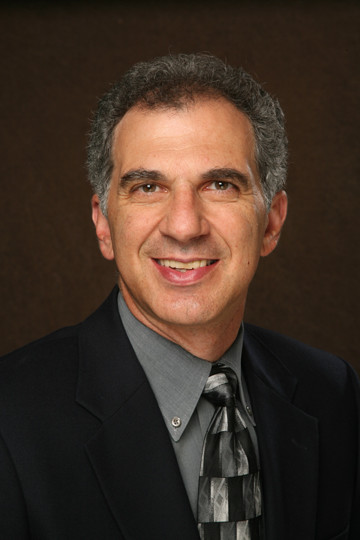 by Michael Sansolo
In the strange realm of Covid-19, every week slides gloomily into the next with no sense of how things can or will get better.
But thanks to a car salesman in Pennsylvania, we have a model of how to achieve new levels of success. The Washington Post recently ran a fascinating profile of Mike McVeigh, a Dodge salesman who incredibly has recently posted some of his best sales months ever despite the limitations posed by the pandemic.
In fact, as the story makes clear, the entire dealership where he works is performing at record levels despite losing all the usual tools of selling cars or making customer connections. It's a very specific lesson in how to change with the times when basically there is no option but to change.
McVeigh's story is actually what you would expect. At first, when the pandemic hit, he and the other salespeople at the dealership were furloughed and life was looking grim. He found it hard to be optimistic at all when he we called back to work in an environment that was nothing like the world he knew for 16 years. But then it clicked and that's where his story should serve as a model for all of us.
McVeigh and the other salespeople at the dealership quickly came to embrace the limitations of the new world. The showroom was closed, test drives were completely different and all deals had to be done on line.
As McVeigh told the Post, "If I can't connect with you, if I can't do my showmanship, if I can't see you, I thought I was done." Instead he learned a new way.
As the owner of the dealership said of the (let's face it, annoying) way cars were sold in the past, "It's not that world anymore and we're not going back."
McVeigh started working deals using Zoom and FaceTime to connect with customers and even to virtually accompany them on test-drives. Now once the deal is done, he brings the new car to the customer, not the other way around. In other words he took his long-honed skills to new places and made it work like never before. McVeigh says everyone at the dealership has rapidly evolved to build success.
McVeigh's story is a good example of how individuals need to quickly rethink their skills to stay above water or possibly even grow during these challenging times. It's a lesson that could be applied anywhere including retail stores that shoppers still visit. In every department, on every team we need to be asking how can we enhance what we've always done to meet the new needs and concerns of a worried mass of shoppers.
(Don't think this stops at stores. Kevin and I have both been faced with the disappearance of all those conferences where we usually give presentations. It's the reason we're working together on finding new and more engaging ways to use technology to create an improved experience.)
McVeigh's lesson might be most impactful for team members who are understandably depressed by the way things are today. McVeigh's story reminds of two important things: first, with creativity we can still succeed, and second, there's a good chance we aren't ever going back to the "way things were." We might even move to something better.
In the Lord of the Rings trilogy, a character at one point complains that he wishes none of the hardships he faced had ever occurred. The wise wizard, Gandalf responds, "so do all who live to see such times, but that is not for them to decide. All we have to decide is what to do with the time that is given to us."
So true.
Michael Sansolo can be reached via email at msansolo@mnb.grocerywebsite.com.
His book, "THE BIG PICTURE: Essential Business Lessons From The Movies," co-authored with Kevin Coupe, is available here.
And, his book "Business Rules!" is available from Amazon here
.