Published on: August 26, 2020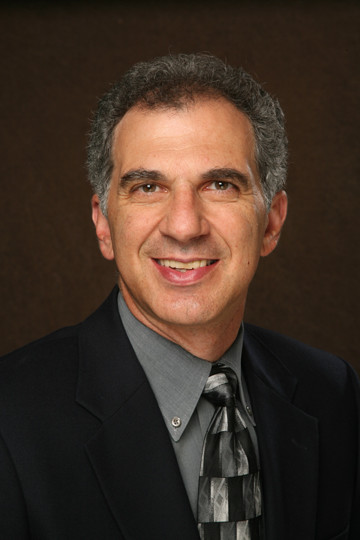 by Michael Sansolo
Try as I might to be current, I'm given constant reminders (usually by my children) that I'm increasingly out of touch. So as a public service, here's one more trend I encountered and what I think it means for businesses.
My old college recently asked me to lead an on-line seminar about public speaking skills to help young grads who find themselves needing such skills to navigate increasingly tough economic straits. I readily agreed.
But I noticed that the e-mails sent me from the alumni affairs office included a line I hadn't seen. In the signature line of the e-mails she sent me, my contact listed her name, title, phone and "she, her, hers." Truthfully, I was befuddled, so I asked.
She explained (in a very non-condescending tone) that the school is trying to be sensitive to the gender issues of the day, so that line is included to help indicate what pronouns she prefers for anyone responding. Plus she thanked me for noticing and asking.
Now, there's a chance you read that last paragraph and your head exploded for one of two reasons.
You might be questioning how I never heard of this before. Believe me, my daughter said that and worse yet, both Kevin and my wife agreed.
Or, you shook your head and said, "What is this politically correct crap?"
Let's answer that question by establishing something about my college. I wasn't a good enough high school student to attend an elite liberal arts school in New England, California or anywhere else. Rather, I went to a small state college in the middle of upstate New York. I love my alma mater, but I wouldn't describe it as overly political in any way. (Our biggest passions there were beer and lacrosse.)
Colleges have a strange business model that we need to consider. Essentially, they lose roughly 25 percent of their customers each year thanks mainly to graduation, so they must constantly recruit a replacement class. That may not be an issue for Harvard, but again, I didn't attend Harvard. I think my school has made this small change in e-mails to be a little more welcoming to students of all kinds, because, after all, a college needs to attract that new crop of students. And frankly, adding a sensitivity to pronouns shouldn't really bother anyone because it doesn't impact the beer/lacrosse factor or anything else.
For cisgender people (those for whom their gender is in alignment with the gender they were assigned at birth), these are easy statements. But for others, they may not be. For them, the world is harder to navigate.
For customer-facing businesses out there, I know this is one more complexity in a world that seems loaded with complexities and near endless ways to offend. Sensitivity to pronouns seems like such a small thing, but to a specific group of people, it means everything. And perhaps to a larger group, it demonstrates caring.
Yes, it is an amazingly complex world with near endless demands on your time and attention. The necessity to be aware of so many issues can be draining, but it's endlessly important that we all pay attention to such things so that we can make informed decisions on when to act or not act.
You aren't running a college, but you too need to keep attracting and retaining people as both customers and staffers. To quote an old song, sometimes you have to try a little tenderness.
The soft words they are spoke so gentle, yeah…
It makes it easier, easier to bear, yeah…
It might help.
Michael Sansolo can be reached via email at msansolo@mnb.grocerywebsite.com.
His book, "THE BIG PICTURE: Essential Business Lessons From The Movies," co-authored with Kevin Coupe, is available here.
And, his book "Business Rules!" is available from Amazon here.