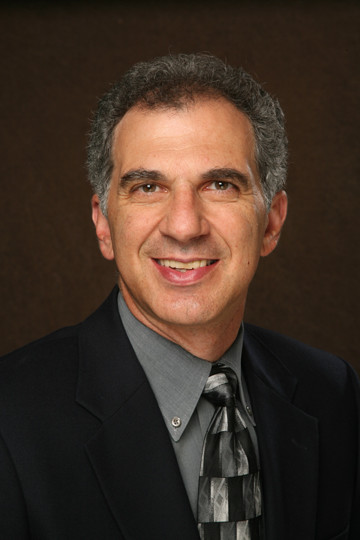 By Michael Sansolo
If there is one immutable truth about shoppers that simply cannot be ignored it is this:
Whether it is the time of Covid or more "normal" times, they don't spend all their time doing just one thing.
Even the most loyal shopper of an individual supermarket for example, is going to go to many other businesses for clothing, hair care, dentistry, cars, and, well, you name it. For that reason we always need to understand that what they see happening elsewhere constantly changes them and raises their expectations.
Like it or not, that includes you.
PNC Bank has a relatively new ad that captures this point in a very unsubtle way. The ad shows a dad on his smart phone while the children in his house are creating a ruckus. What becomes instantly clear is those kids are attending a birthday party and he is tracking a highly anticipated and necessary pizza delivery.
But the voiceover is what should grab us. It questions why, if an app can help you track your pizza, can't you do the same with your spending and other banking related issues? It's a great question.
Obviously, PNC thinks it has the answer with its virtual wallet offering. So the question moves to you: if a customer can track a pizza delivery or follow everything they are doing in their bank accounts, why is supermarket shopping any different?
In today's world, thanks to the almost overnight explosion in online food shopping (thanks, Covid) I wonder if supermarkets are looking at how companies ranging from Domino's to PNC are providing real time updates. We've done lots of curbside collect in our home since March and while I am extremely satisfied, PNC's ad leaves me questioning how much more could be done.
For instance, if I ask for delivery, can I track the truck? When my order is being picked, can I virtually accompany my shopper? Obviously I'm not shopping every store in the US these days or ever, but I wonder how many can say yes to those questions. And if not, how can I do something with a pizza or an Uber driver that I cannot do with a supermarket order?
It will annoy you to read these words, but Amazon does some of this. Lately, when Amazon is delivering packages via its own system - as opposed to via the Post Office or UPS - it lets recipients know how many stops away its trucks are, and then will send a picture of where the product has been left once delivered.
Why is it that when I rent a car (remember those days?) the checkout experience is expedited by staffers with handheld devices that move me through the line in minutes? Why is that experience limited to car rentals as opposed to all the other lines I wait on in hotels, airports and supermarkets?
I've long argued that we always need to look around to see what delights customers wherever they go - there are lessons to be learned everywhere that can and should be applied to the supermarket experience.
It's also why we have to watch what Amazon, Apple and the other high-tech fast movers do to enhance and reinvent the customer experience. That same shopper will come to you as well and wonder why you too aren't changing. Go to an Amazon Go store, and it forever changes how you feel about waiting on line, in the same way that using EZ-Pass makes just the idea of waiting to pay a toll completely unacceptable.
That's especially meaningful in Covid-world. If your store doesn't offer curbside pick up (and there are still many that don't), or if you don't have arrows on the floor or plastic barriers in front of cashiers, remember your shoppers are seeing those items everywhere else from Walgreens to McDonalds. They won't understand the increased costs you face any more than they care about the myriad other challenges you face. They only care about what they face and how you help them cope.
It is simply what they expect. Those expectations grow every day.
Michael Sansolo can be reached via email at msansolo@mnb.grocerywebsite.com.
His book, "THE BIG PICTURE:  Essential Business Lessons From The Movies," co-authored with Kevin Coupe, is available here.
And, his book "Business Rules!" is available from Amazon here.