Content Guy's Note: This is part of an effort to add a little fresh spice to Friday's "OffBeat" column - a series of occasional interviews with authors (or other personalities when the opportunity and urge strike) whose work I like and who I find to be interesting. Basically, I'll be interviewing anyone I want to, just because I want to.
Today's OffBeat/MNB Interview is with Ted Bell, an advertising legend who now plies his trade as a novelist - his newest book, "Dragonfire," is the 11th in a series of thrillers featuring British agent Alex Hawke. In addition to talking about the book, however, KC engages with Bell about the fine art of storytelling, which is something that cuts across a wide variety of disciplines - books, advertising and even retailing.
Enjoy.
Ted Bell's latest Alex Hawke thriller, "Dragonfire," which is a rollicking good time - a spy novel that prompts memories of the likes of Ian Fleming with a dash of Tom Clancy -  is available on Amazon, from the iconic independent bookstore Powell's, and at your local bookseller.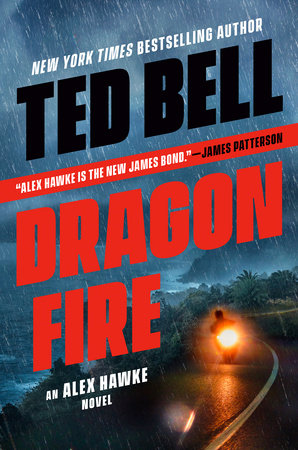 I have a really nice rosé to recommend this week - the 2019 from WillaKenzie Estate in Oregon's Willamette Valley, which is just lovely and perfect for those late summer evenings when the air is still warm but we know that the leaves and the temperatures soon will be falling.
That's it for this week. I'll see you Monday.
Have a great weekend … stay safe … be healthy.
Sláinte!