Published on: October 14, 2020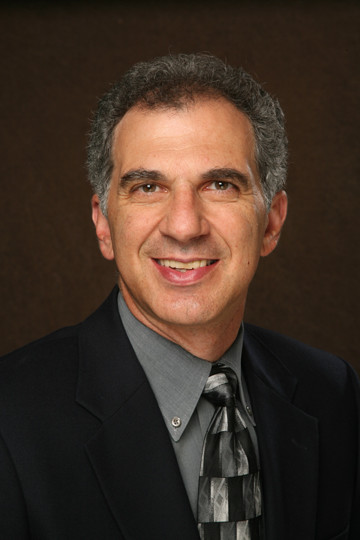 by Michael Sansolo
A few years back, I heard a former conservative British minister offer a wonderful view about environmental efforts. Such efforts, he said, were actually perfectly aligned with the essence of a successful business
The key, he said, is "doing more with less." In business, that means cutting waste and inefficiency, which is a sure way to grow the bottom line. As the ex-minister explained it, it's also a sure way to behave in a more environmentally friendly way. Just do more with less.
That explanation came back to me this week while reading an article about a surprising new way to use environmentally friendly technology to battle global warming and climate change. The UCLA and Stanford University scientists and engineers creating this new solution realized the best place for their experiment was the roof of a Grocery Outlet supermarket in Stockton, California.
Like me you may read the article and be completely mystified by the scientific explanations about how an ancient method for creating ice in warm climates led to this space age technology. However, one thing will easily resonate.  When the store manager was presented with the idea he too was baffled by the science, but understood one thing.
"All I know," he said, "it's saving me money."
That quote explains it all. Honestly, I read the article multiple times and I still don't completely get the science behind either the ancient method of creating ice or the space age use of nanotechnology to create these new rooftop panels. But what I do understand is that someone far smarter than I has produced an idea that could bring vast benefits to the environment and cut costs for retailers, homeowners and more in the very near future.
That sounds like a win-win and a big one at that.
But I do have one suggestion on this science that does make sense to me. If this technology works (and apparently that's the case out in Stockton) retailers need to actually talk about it.
A few years back, I did a project for an equipment company about a major change in refrigerator and freezer cases. The change was so simple and is likely in every store today—the shift from traditional light bulbs to LEDs.
Here again, I am no scientist, but the benefits were so easy to see. Traditional light bulbs—incandescents or fluorescents—create both heat and light. Inside a refrigerator or freezer that meant the bulbs were actually causing the cases to work harder to chill the food and battle the heat coming off the bulbs. Harder working cases mean higher energy bills.
The LED replacements ended that problem, as they create minimal to no heat.
But what I never understood was why retailers installing these cases never seemed to explain to shoppers what was done. It struck me as a missed opportunity to both educate and get credit for an innovative and far-from-free solution.
No matter how you feel about environmental issues you need recognize two things about this Stockton experiment. First, if your competitors are finding ways to be more sustainable they will be cutting costs and that will put you at a competitive disadvantage. So remember, it's not about politics; it's about doing more with less.
And second, don't shy away from educating your shoppers on what you are doing and why. Changing roof panels and freezer cases or employing more sustainable practices won't be free, so at least get some credit for what you are doing.
If you doubt me, watch television for 30 minutes and you are guaranteed to see Amazon's commercials on its increasingly electric fleet of vehicle. That change is likely to cut Amazon's costs and demonstrate climate commitment to shoppers.
Michael Sansolo can be reached via email at msansolo@mnb.grocerywebsite.com.
His book, "THE BIG PICTURE:  Essential Business Lessons From The Movies," co-authored with Kevin Coupe, is available here.
And, his book "Business Rules!" is available from Amazon here.