Published on: October 28, 2020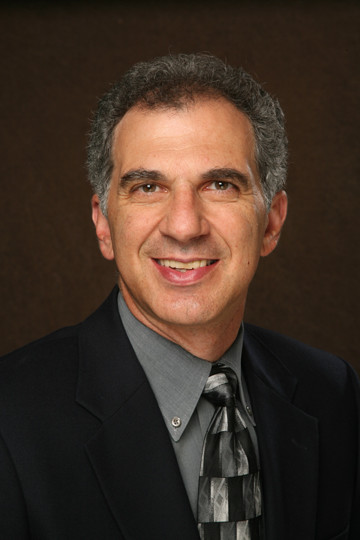 by Michael Sansolo
Like many of you, no doubt, I chuckled at the discussion Kevin offered last week about the new Die Hard battery commercial with the tie to the Die Hard movies. What was most interesting was the realization that many viewers have no personal experience or awareness of Die Hard batteries, which badly undermines the entire ad campaign.
Staying current seems harder than ever in countless ways. Two quick examples: First, my wife and I were doing some Covid cleaning of our basement and came upon a toy my kids loved nearly 30 years back. It was a plastic replica of the space shuttle complete with a launching gantry and the reusable solid fuel boosters. We discussed giving it to a young neighbor, but realized that that since no shuttle has flown in nearly a decade, the toy might not seem as cool to today's toddlers.
And then, of course, is the Tik Tok commercial featuring a guy skateboarding while inexplicably pounding down cranberry juice and singing "Dreams," a 40-year-old Fleetwood Mac song. Incredibly the video has launched Fleetwood Mac back on to the charts decades after the group broke up.
More incredibly, ads for the video now feature the group's drummer, now 73-year-old Mick Fleetwood, and now 72-year-old lead singer Stevie Nicks, two people who are probably complete unknowns to the core Tik Tok audience. It will be interesting to see what happens to the app's popularity among Gen Z if aging boomers start signing up and shooting videos. (Worse yet, if we start skateboarding.)
But that brings us to the question of understanding the difference between retro, which is cool, and a relic, which most definitely is not. Consumer facing businesses have to constantly walk that line carefully understanding that there's both a thin line and a chasm between something being cool versus feeling unnecessarily recycled.
Clearly in Covid time there is some joy to be found in retro items, especially comfort foods that simply make us feel better in an unhappy world. But retro doesn't work for everything. None of us are clamoring to go back to the gas guzzling death trap cars of the 1960s (remember the Corvair?) nor do we want computers featuring 20 megabytes of RAM and running MS/DOS.
So sure, comfort food make great sense at the moment, but they cannot simply be recycled products from decades gone by. Consumers and their tastes have changed, not to mention their kitchen appliances and cooking skills. It's one more argument in favor of gleaning knowledge from the diverse staff you hopefully have to help guide whatever efforts you are making. (Age is diversity, too!)
And while retro may work, nostalgia doesn't outweigh modern needs. The New York Times recently profiled a long-awaited airport being built in Berlin, Germany. The airport, originally started to celebrate the city's reunification after the Cold War, is way late, way over budget and already way behind the times.
For example, an airport conceived 30 years ago wasn't heavily reliant on self-serve kiosks that dominate airports today. And needless to say, charging stations for armies of cell phones weren't part of the plans. (Wi-Fi wasn't mentioned in the article.)
It's a stark reminder that what was once "state-of-the-art" can today seem incredibly outdated. So sure, retro can be cool and even Fleetwood Mac can get a new season in the sun. But change is the one constant we can count on, even in our dreams.
Michael Sansolo can be reached via email at msansolo@mnb.grocerywebsite.com.
His book, "THE BIG PICTURE:  Essential Business Lessons From The Movies," co-authored with Kevin Coupe, is available here.
And, his book "Business Rules!" is available from Amazon here.
KC'S View:
I called Michael after he sent me his column and told him that I was amused that he would spend some 600 words addressing the issue of knowing the difference between what's hip and what's not.
I told him I could do it in just nine words:
"If you and I think it's hip, it's not."