Published on: December 9, 2020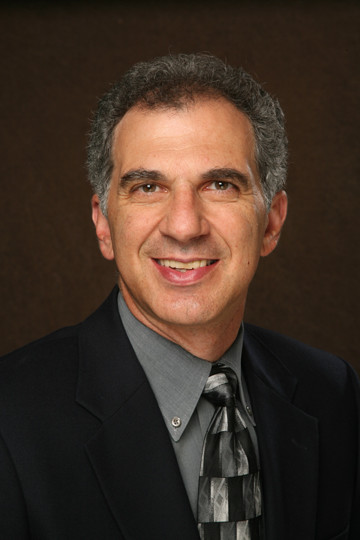 by Michael Sansolo
If the Covid world has taught us anything, it's that sometimes we all need to consider "what if" scenarios where the unimaginable becomes possible. And then we need to figure out what to do should the impossible actually take place - even if the entire exercise is, to be honest, upsetting.
That brings us to an absurd odd couple to consider: the late founder of Zappos and the Buffalo Bills fourth string quarterback.
Last week we heard about the tragic death of Tony Hsieh, the visionary founder of Zappos. His story of innovation and business daring is one to be admired, but his tragically unexpected passing, under circumstances that have become increasingly troubling, exposed a huge flaw in his planning.
The very rich Hsieh died without a will, leaving what is sure to be a legal mess in his wake. As Michelle Singletary, the fabulous Washington Post finance writer, explained, the entire act of planning for one's own demise is extremely unpleasant. Yet as historic battles of over estates have shows, it's incredibly prudent to take on the task.
Singletary's article offers a bevy of thoughts on how all of us can plan for the moment when we're gone, an increasingly important issue in the time of Covid. She suggests small steps such as keeping a book listing all key passwords and even writing up key life information so that your obituary actually talks about who you were.
The harsh reality is that we all need plan for harsh realities. It's stunning to think that someone as brilliant as Hsieh did not.
The Buffalo Bills part of the story is more to the point of planning for the unexpected in the weird time of covid. Another Post story profiles Jake Fromm, who occupies a new position in sports: the quarantine quarterback. Fromm is a member of the Bills who never practices with the team, never attends team meetings and even steers clear of the locker room whenever anyone else is around.
Fromm's role is to be healthy and ready to play should the virus strike all of the Bills' other quarterbacks. In many respects, he's the designated survivor - the cabinet member traditionally held off site during State of the Union speeches to ensure continuity of government should tragedy strike everyone else.
In other words, Fromm is the embodiment of "what if." It would sound like a ridiculous idea except two weeks ago another team, the Denver Broncos, was left with no quarterbacks thanks to Covid exposure. Lacking anyone like Fromm, they stumbled through a horrible loss by using a vastly unqualified player at the very important position. (One has to wonder if the Broncos' former quarterback and current general manager and president of football operations, John Elway, considered suiting up for just one game.)
The biggest problem with taking action on "what if" scenarios is they really don't make any sense until they do. Imagine if a food retailer, for some reason, had maintained a warehouse of cleaning supplies on the chance of some national cataclysm. It would have seemed ridiculous and costly, but also would have looked brilliant given consumer demand this year.
There's no going back and re-doing the product shortages of this past March and frankly there aren't many things you can do right now. But as Hsieh and Fromm demonstrate, this is a time for "what if" thinking. You never know how smart you could look by avoid problems no one wants or expects.
It essentially the same thing as we've been suggesting here on MNB since the early days of the pandemic - that companies needed to create two-pizza teams (small enough to be fed with two pizzas, in the construct developed by Jeff Bezos) charged with figuring out how their business models will be different coming out of the pandemic than they were going into it.
Because "what if" often becomes "when."
Michael Sansolo can be reached via email at msansolo@mnb.grocerywebsite.com.
His book, "THE BIG PICTURE: Essential Business Lessons From The Movies," co-authored with Kevin Coupe, is available here.
And, his book "Business Rules!" is available from Amazon here.