FMI-The Food Industry Association yesterday proclaimed February 22, 2021 as Supermarket Employee Day, urging its member retailers to "recognize employees at every level for the work they do feeding families and enriching lives," and offering a "free toolkit - messaging, logos and turnkey resources - to help celebrate your supermarket employees."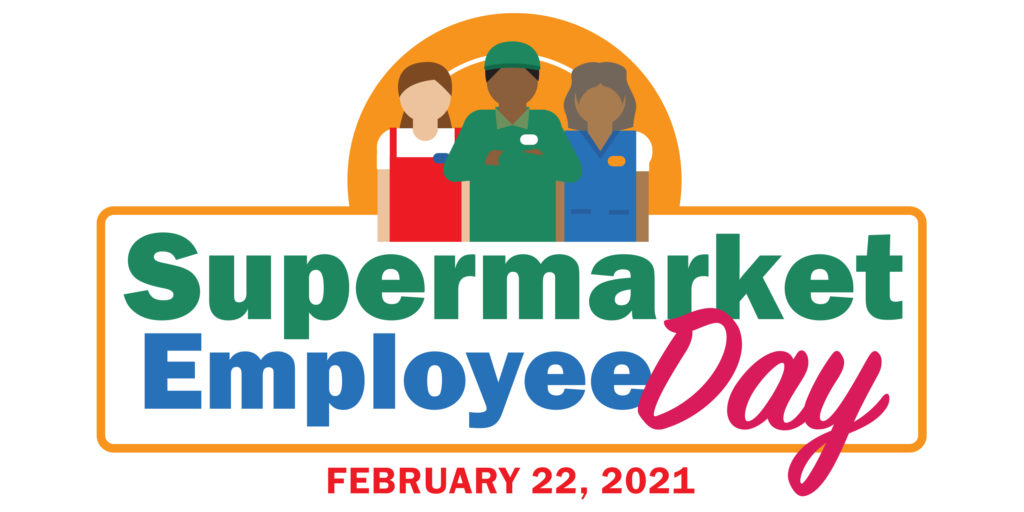 The announcement suggests that retailers follow certain themes in their celebration: "Supermarkets are the backbone of our communities … Supermarket employees have always been frontline heroes during periods of crisis … Supermarket employees are helping us to stay strong during the COVID-19 pandemic … (and) Supermarket employees have earned our gratitude."
FMI also is pushing retailers to work with their local governments to create greater awareness.
In addition to the free toolkit, FMI suggests that retailers "order t-shirts, stickers, buttons, banners and more through Custom Ink that help showcase supermarket heroes. Customize your order with your company's logo. Prices go up after Friday, January 29, so order early!"
KC's View:

I think this is a smart move, well deserved, though I do have a few observations. (Naturally.)

One is that if retailers don't think about their employees this way, then all the help FMI can give them probably isn't going to change their companies' culture. (That said, some may feel that way and the FMI approach will give them structure, and that's a good thing.)

I also know that I get enough emails from supermarket employees who feel that they are underpaid - especially by the big chains - to think that there could be some blowback to this campaign. I'm sure I will get emails that will say, "Save the money on t-shirts and just pay me better." And I think retailers have to be prepared for that.