Published on: January 20, 2021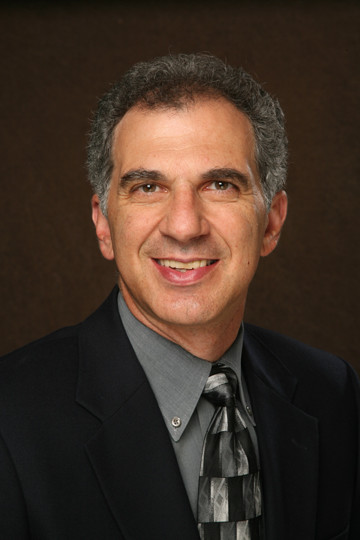 by Michael Sansolo
Medical experts say there has actually been a second, somewhat unexpected medical outbreak across the US over the past year, and it has both everything and yet nothing to do with a virus.
Apparently the number of Americans who have broken toes is at a shockingly high level. The thinking is simple: So many people are now working from home and thanks to virtual meetings, they (and I would include myself in this) now only focus on what they wear on the top half of their bodies.
The lower half, particularly feet, are freed from usual constraints like shoes. And that in turn has led to a rash of broken toes. Go figure, there are more things to hate about covid. (And let's be honest, toes aren't the only thing covid has broken.)
But the impact of the virus, the lockdown, the economic disaster and more plays out in different ways for different industries. Podiatrists, apparently, aren't the only ones booming, as many supermarket retailers can attest.
However, all those extra sales haven't come easily. The strain on stores, the supply chain and especially store staff. It's worth considering all the unintended consequences of the covid period, plus all the ways that this strange period has likely changed consumer expectations and thereby raised the "table stakes" for competition in the future.
The most obvious, of course, is the warp speed explosion of online shopping for food. Whether tied to delivery services or curbside pickup, the normal pace of shopping has been shattered. It's hard to imagine that once the virus is tamed all shoppers will simply return to old habits. Many have gladly welcomed the convenience of ordering up their groceries from the family room sofa and so it's highly likely that the world of omni-channel shopping is here to stay.
There was no time to strategize about this thanks to Covid-19. Rather, companies had to jump right into on-line shopping without a long opportunity to debate issues such as in-house or third-party delivery, delivery at all vs. curb side pick up, plus the myriad issues involved in creating user friendly shopping websites.
Here's the second part of the challenge: there is no going back. Even once covid is tamed shopper expectations are forever altered. The notion that you won't offer on-line shopping is unthinkable and might be competitive suicide.
Obviously, that's not all. The level of customer expectations is growing all the time. Think about recent articles here in MNB. The arrival of intelligent shopping carts at first Amazon and now Kroger, means that shoppers very soon will wonder why their store insists on the old fashion method of front-end loading, unloading, lines and payments. New technologies always change the status quo.
Likewise, how will shoppers think about safety for themselves and employees in the future? Dollar General's (and a few others) incredibly sensitive move to provide incentives for staff to get the Covid vaccine could open the door to a whole new level of expectations. Ask yourself honestly, would even your most loyal shopper stick with you if they knew a competitor's entire store team was inoculated and yours wasn't? Think about how quickly items like Plexiglas dividers and hand sanitizer stations became must haves.
In other words, table stakes keep rising.
In years past, increased table stakes included efforts such as more efficient supply chains, better service and prepared food departments and even, lest we forget, scanning and then self-scanning.
In the years to come, new forms of technology, user-friendlier apps and omnichannel offerings will all be part of the new table stakes. And let's be honest, so many more things will be coming that we can't even imagine today. As Star Trek's Jean-Luc Picard wisely once said, "Things are only impossible until they are not." Shortly after that, they become expected.
Michael Sansolo can be reached via email at msansolo@mnb.grocerywebsite.com.
His book, "THE BIG PICTURE:  Essential Business Lessons From The Movies," co-authored with Kevin Coupe, is available here.
And, his book "Business Rules!" is available from Amazon here.