Published on: February 23, 2021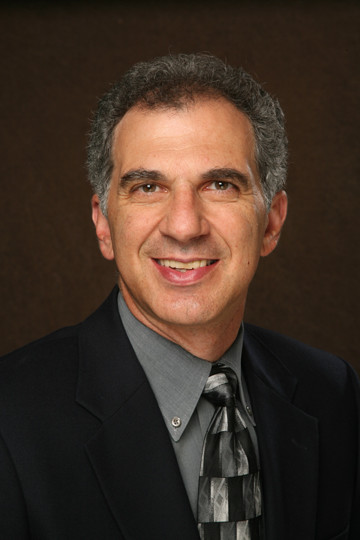 by Michael Sansolo
If you have any doubts on the importance people are placing on mask wearing, social distancing and other covid measures, doubt no more. Forget about what they are doing in stores and consider how covid is impacting the world of dating.
Now admittedly, I haven't dated in a really long time. (I got married during Ronald Reagan's first term.) I knew nothing about this, but a key term in the world of romance these days is "Fauci-ing," and it seems like something you need now.
The Deseret News (along with many other outlets) reported on the new word and trend, which basically is code for breaking up, cutting off or ghosting a romantic partner who isn't taking covid seriously enough. "Plenty of Fish," a dating app, coined the term.  
I can't really feel badly about not knowing the term. Dr. Anthony Fauci, the US's leading light on all things Covid, and the reason for the term itself, was himself unaware of it until it was explained to him by a cable news host.
But I think the notion of Fauci-ing has implications for retailers in numerous ways.
First off, think back to how you reacted to an article in Monday's MNB in which Food City CEO Steve Smith referred to non-mask wearers as "boneheads." I feel fortunate to know Steve and I know he isn't someone to spout off for no reason.
I believe Steve's comment was likely triggered by seeing the anxiety and potential health problems created for store staffers and customers by those who resist wearing a mask or maintaining social distance. Certainly there will be some who will criticize Steve for his comment, but I'm betting far more will line up behind him. He said what a lot of people were thinking.
Secondly, as Kevin and I have speculated here in recent weeks, there might be a momentary competitive advantage for companies that can assure shoppers all in-store staff are safely vaccinated. There's no reason for certainty on that point and no scientific studies to back us up.
That is, until I heard about Fauci-ing.
Again, it's been a long time since I was on the dating scene, but I don't ever once recall pondering vaccination policies prior to asking out a girl. I'm pretty sure that the word "pandemic" never crossed my mind back then.
Though … I do know of someone who probably was thinking about pandemic back then. Remarkably enough, Dr. Fauci became the director of the National Institute of Allergy and Infectious Diseases (NIAID) on November 2, 1984 - just 18 months after I got married. That's a long time…
The mere notion that many folks on the dating scene are taking this so seriously tells us so much about how people really think about Covid measures that are, to my bewilderment, still debated in some quarters, and largely by, as Steve Smith so eloquently described them, "boneheads."
The last thing any retailer wants is for customers or employees to be Fauci-ing the business.  Because that's not good business.
Michael Sansolo can be reached via email at msansolo@mnb.grocerywebsite.com.
His book, "THE BIG PICTURE:  Essential Business Lessons From The Movies," co-authored with Kevin Coupe, is available here.
And, his book "Business Rules!" is available from Amazon here.