Published on: March 2, 2021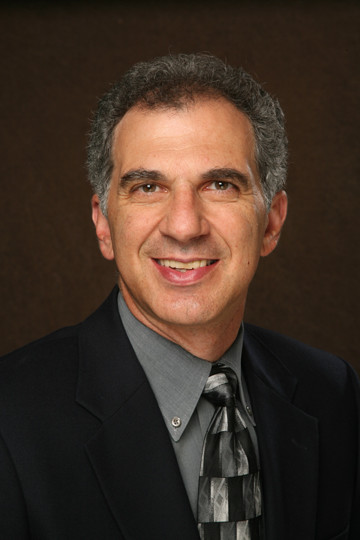 by Michael Sansolo
Thanks to our hyper-politicized environment there's a chance that many of you might have skipped over the story MNB ran yesterday about the retiring editor of the Washington Post, simply for political reasons.
However, I'd argue that it's an incredibly relevant article to your business today, so give it a second look just with a slightly different perspective. That is, the world is changing rapidly - only more so due to Covid. What happened at the Washington Post is happening to supermarkets right now and, in fact, is happening in life throughout the world.
Here's why. The article focuses on how retiring Post editor Marty Baron guided the paper through the transition to the new realities of the Internet age. It meant rethinking everything at the newspaper from its methods of reporting the news to the entire economic model of a newspaper. That economic change is the reason so many local and regional newspapers no longer exist. In the words of one analyst, Baron and the Post had to be wedded to the news without being wedded to paper.
In many ways, what Baron and the Post faced was the challenge of becoming an omni-channel newspaper on the fly much as many retailers are having to do with their businesses. Granted, the Post had some advantages, chiefly an incredibly wealthy new owner in Jeff Bezos who knows a thing or two about e-business.
By chance there was a story in the same Post last week that offers another, possibly even more relevant view of the omni-world. It focused on the challenges facing teachers as they have to pivot on the fly to facing classrooms on-line and, at times, on-line and in-person at the same time. Not surprisingly it isn't going easily and it might resonate even more with those of you who are simultaneously running brick-and-mortar and e-stores.
What becomes clear from the teachers and the Post is that the entire world seems to be omni-channel right now and everyone is learning and struggling on the fly. As the Post demonstrates, the model of financial and editorial success is completely altered. Education seems to be no different, just without the backing of Bezos and his money. (You might relate to that.)
What is clear is that the consumer - be it a student, a newspaper reader or a supermarket shopper - still wants the product they expect no matter how they interact with us. As always, consumers don't care about your problems in delivering in this new environment. They simply want you to deliver.
Depending on your age and family situation, there is a good chance you have some frustration with the local educational system right now as schools struggle to return to some semblance of normal. (Certainly, some of your staffers are facing that issue.) Use those struggles as an opportunity to learn how you can best adjust marketing, merchandising and shopping in this new environment.
Keep in mind that teachers are discovering that some students simply do better in the classroom and some, incredibly, do better on line. No doubt, some teachers are better in the classroom and some are better on line. Instead of trying to jam everybody into the same programs, maybe it would make sense to build a system that takes advantage of the fact that different people have different learning styles, and different teachers are suited to different scenarios.
All the same could be said about your stores, staffers and shoppers.
Like those teachers, you have countless new decisions to make and new strategies to employ to master this new situation. Like the Washington Post, your companies need to consider how to best address this new situation to understand the emerging financial and management challenges you are certain to face.
But keep in mind that the point of the article about Marty Baron was how he and the Post seem to be finding new forms of success in this new omni-world. That's a small sign of hope, isn't it?
Michael Sansolo can be reached via email at msansolo@mnb.grocerywebsite.com.
His book, "THE BIG PICTURE:  Essential Business Lessons From The Movies," co-authored with Kevin Coupe, is available here.
And, his book "Business Rules!" is available from Amazon here.