Published on: March 16, 2021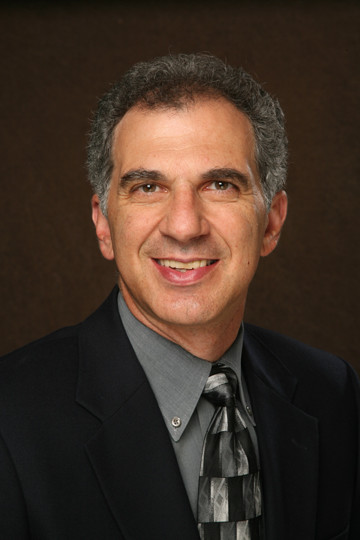 by Michael Sansolo
There are few words that seem more appealing to shoppers these days than "local." The simple word manages to convey freshness, community, taste and more.
But in many ways, the notion of local can go well beyond products and focus on something as readily found in stores as produce: that is, PEOPLE.
Years ago, baseball great Yogi Berra told us you could observe a lot by just looking around. It's harder to do these days, but thankfully not impossible.
I got a reminder of that last week while participating in the wonderful annual student competition run by the National Grocers Association (NGA). Students from different schools participate, offering frequently creative and out-of-the-box thinking on how to solve industry problems. (Seriously, if you are ever asked to be a judge, jump at the opportunity.)
One student made a comment that stood out to me: as her group was discussing how a small retailer could best market local products, especially produce. The student said she prefers to have store staff select her produce because she simply isn't good at it.
Obviously, this was just her opinion, however, I don't think she's a loner. After years of watching the incredible - and frequently ridiculous - methods shoppers employ in the produce department, I've become convinced that many if not most, don't know how to select produce. (Y'think all those folks who shake cantaloupes have any idea why they're doing it?)
As an aside, I've noticed that during Covid times my wife feels comfortable using on-line shopping for all kinds of packaged products, but not for perishables. We've discovered that our on-line shoppers frequently favor quantity or massive sizes instead of quality, which far too often results in us getting produce that's approaching or leaving its prime.
So basically I want to offer two suggestions for how stores can create a hyper-local and interactive experience to possibly build sales, profits, loyalty and consumer connection. Neither is an entirely new idea.
First, fresh departments can steal a page from the decidedly non-perishable Apple computer stores: set up a "genius" bar of sorts or simply an area where shoppers can seek help from the department staff. Obviously they can do this today by just asking, but why not market your expertise. The "geniuses" could help by explaining to how select or serve various types of produce or other products.
What's more, add in-store dietitians to this service to help shoppers better understand the health benefits, nutrition or vitamin profiles of foods.
Secondly, let's steal a page from the long-departed and hardly lamented video rental stores. Frequently those stores would feature movie suggestions from different staffers and shoppers quickly learned whose opinions they trusted and followed along. Imagine doing the same with on-line shopping. It would require some additional training for fresh department staff, but imagine the consumer connection of knowing my produce is being selected by someone with a name, a reputation and a level of skill. Suddenly selling local goes way beyond products and right down to those key people in the store curating my products.
Suggestive selling is hardly a new idea, but it keeps popping up in new ways and creating opportunity. I have a sister-in-law living near Albany, NY, who gets her produce from local farms via a service called Off the Muck. The company's website explains the flexibility shoppers have to build their orders and then features a kicker.
Off the Muck regularly features recipe ideas and, obviously the products those recipes require, helping shoppers find interesting new menu items and a simple way to make certain the right ingredients are on hand. It builds sales and, no doubt, shopper satisfaction. My fresh product curators could do the same.
Sounds to me like a recipe for success.
Michael Sansolo can be reached via email at msansolo@mnb.grocerywebsite.com.
His book, "THE BIG PICTURE:  Essential Business Lessons From The Movies," co-authored with Kevin Coupe, is available here.
And, his book "Business Rules!" is available from Amazon here.