Published on: April 12, 2021
KC had the opportunity to do something last Friday that he hadn't done since February 2020 - he attended a new store opening. Roche Bros. has opened a new store in Watertown, Massachusetts, in a growing lifestyle center. Both the store and the center reflect the many changes in what consumers want and how retailers are adjusting to a shifting reality. And yet, it all seemed refreshingly normal.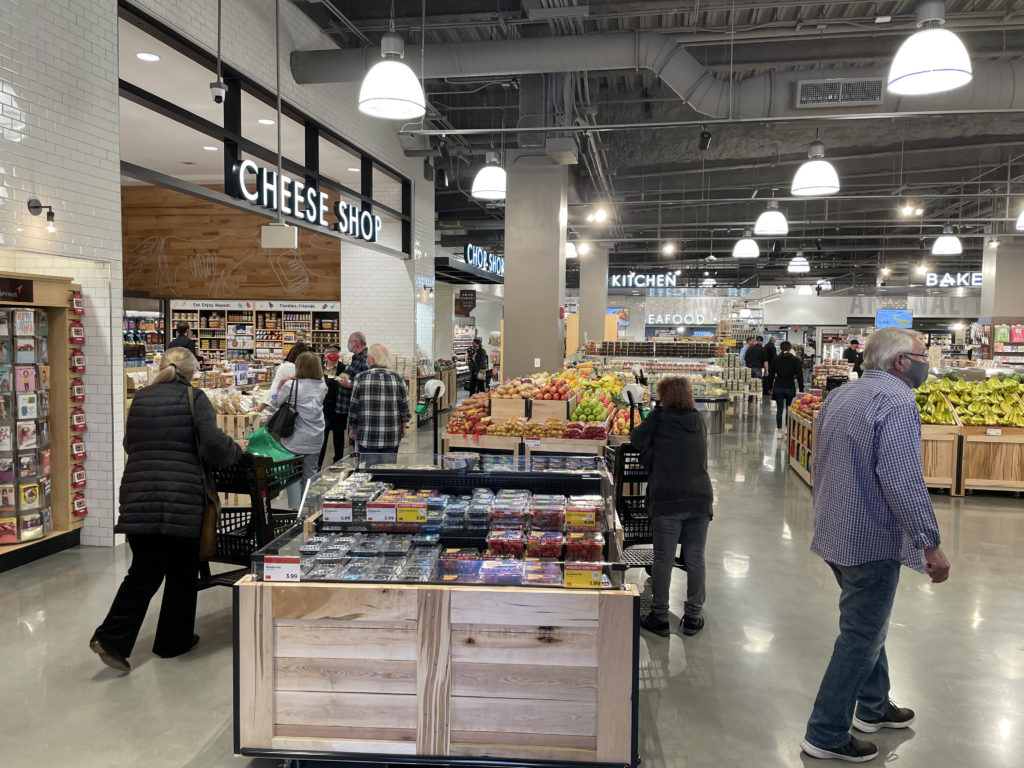 A view from the front door of a fresh-dominated corridor at the new Roche Bros. store. And yet, there are differences...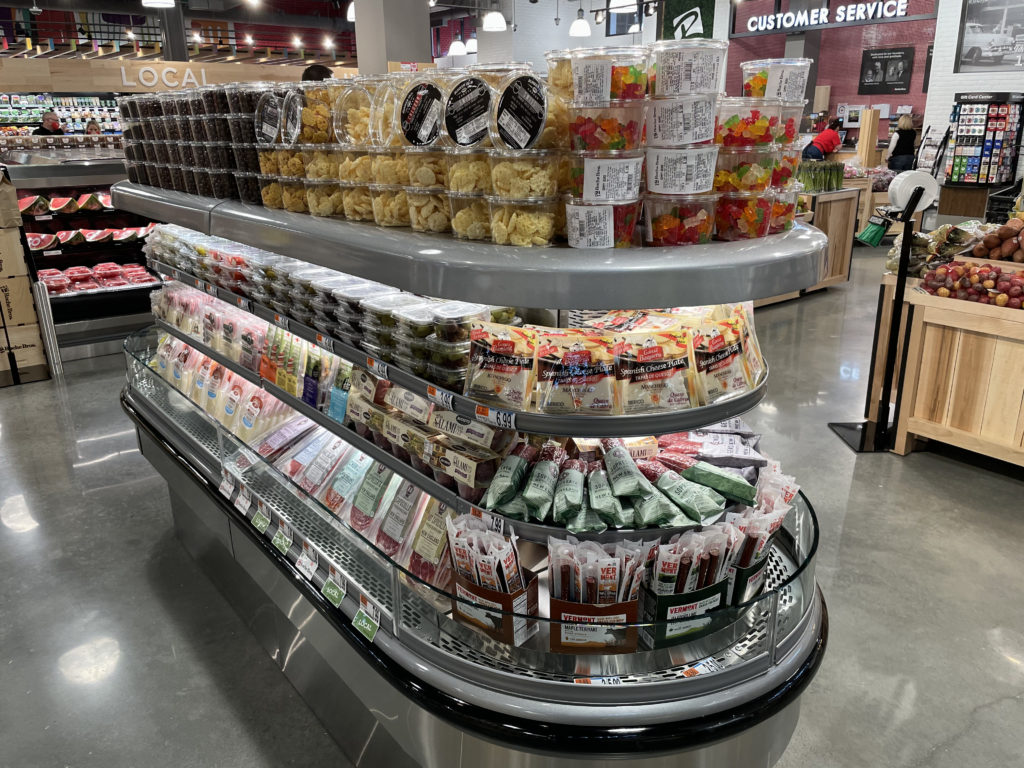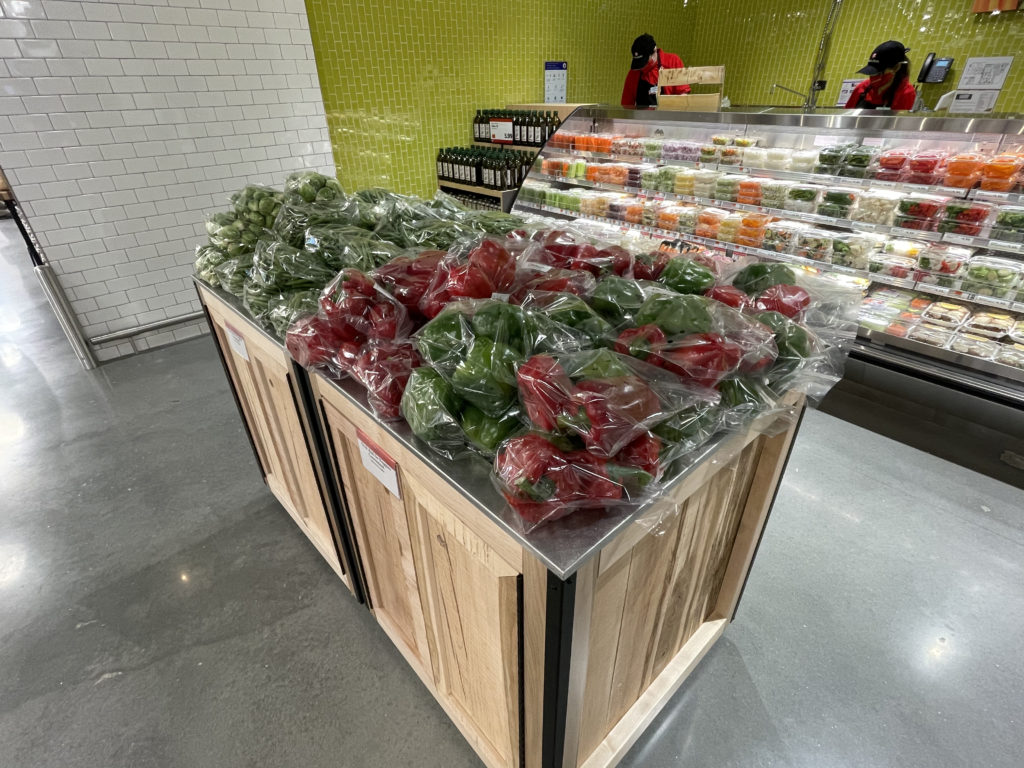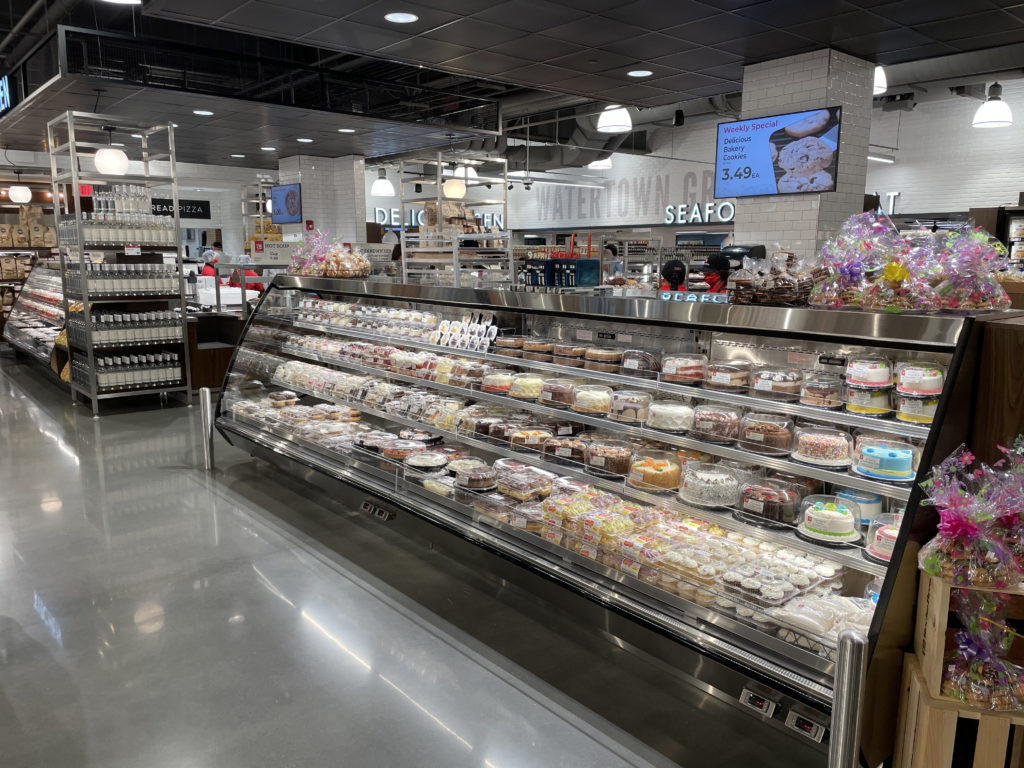 Even before the pandemic kicked in, the folks at Roche Bros. were seeing a move toward more self-service and grab-and-go, which meant that traditional service departments such as the bakery were being adjusted ... which made products more accessible and also cut back on some labor costs. In produce, there also are more packaged products, in keeping with heightened food safety concerns prompted by Covid-19.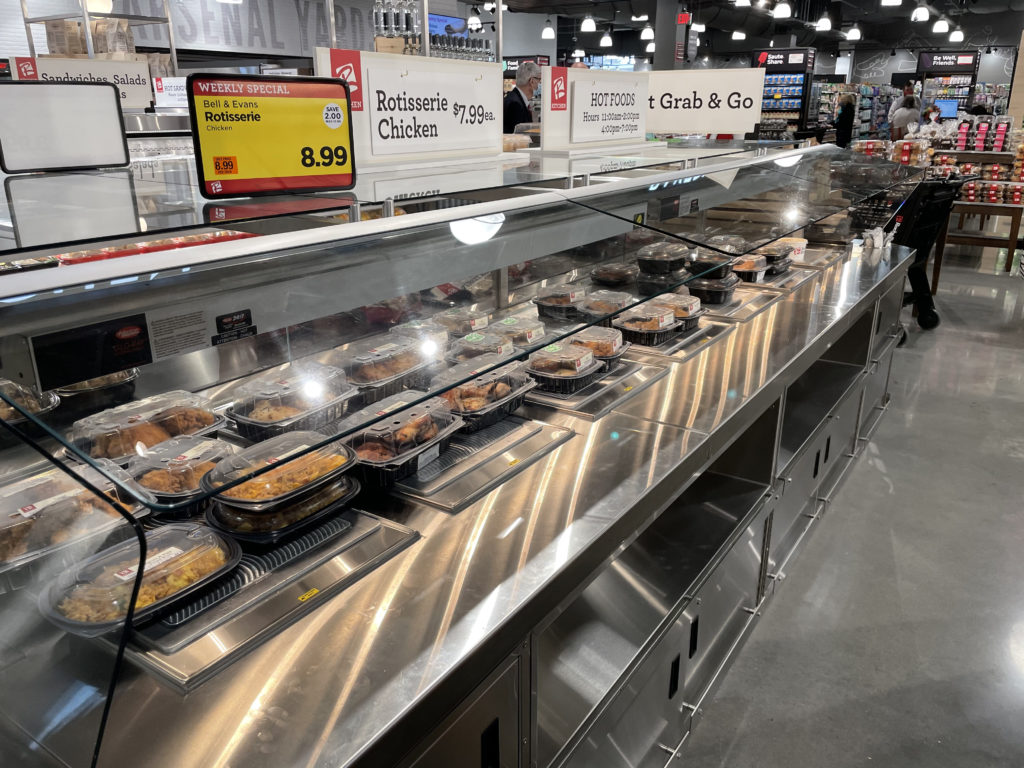 This fixture was made specifically for Roche Bros. - it is holding grab-and-go items now, but can be transitioned into a hot bar if and when the appetite for such offerings returns.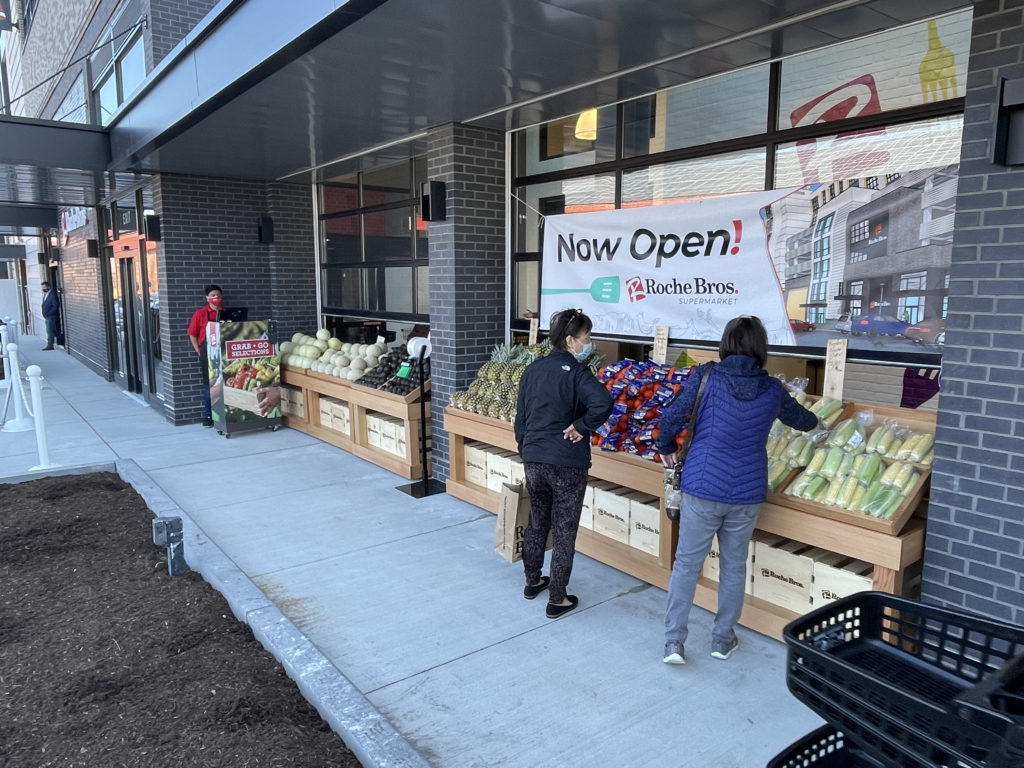 At the entrance, the emphasis on fresh continues - roll-up garage doors allow Roche Bros. to offer seasonal produce items to folks looking just to make a quick stop.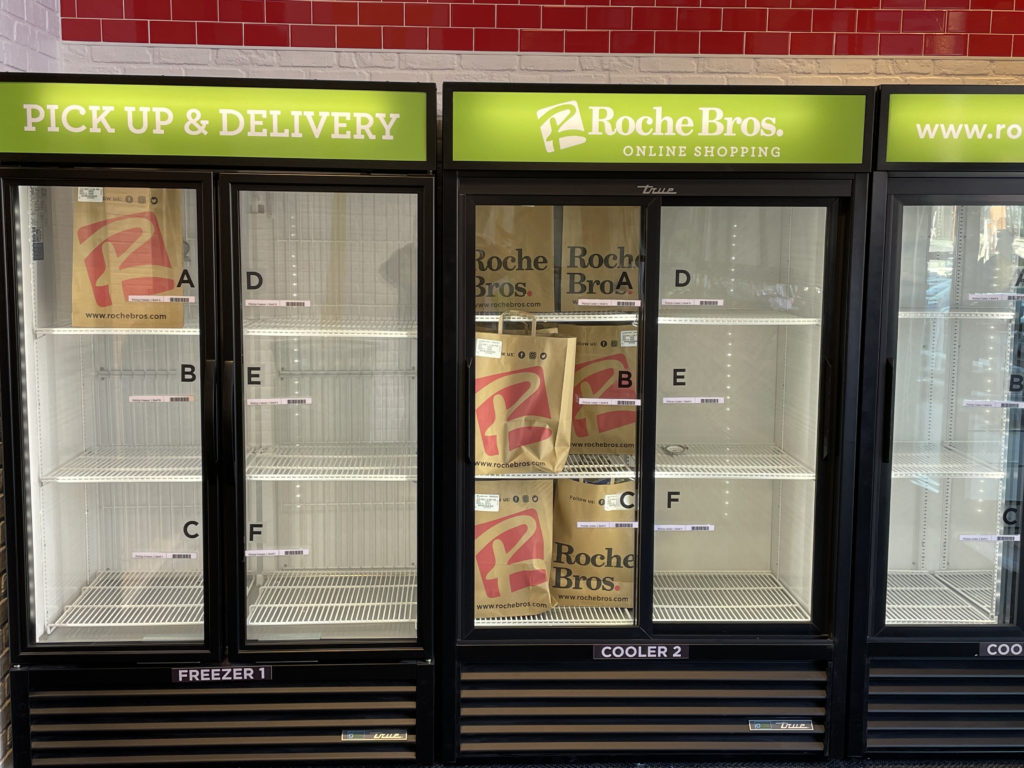 The store was designed so it could satisfy a robust and growing appetite for click-and-collect services.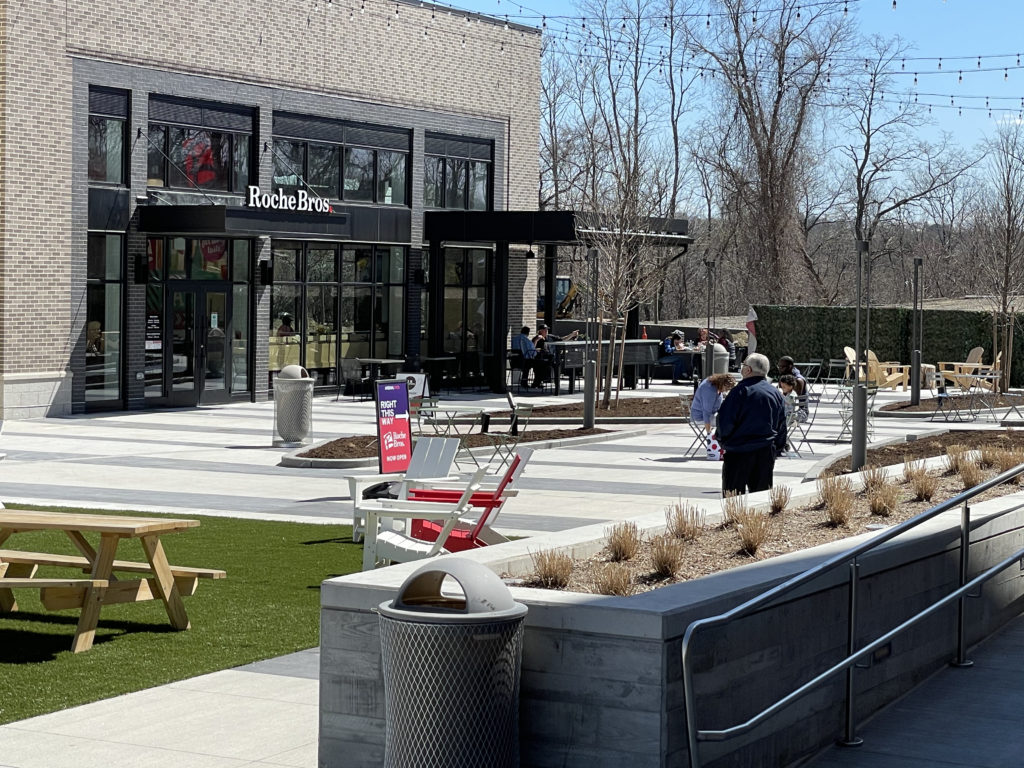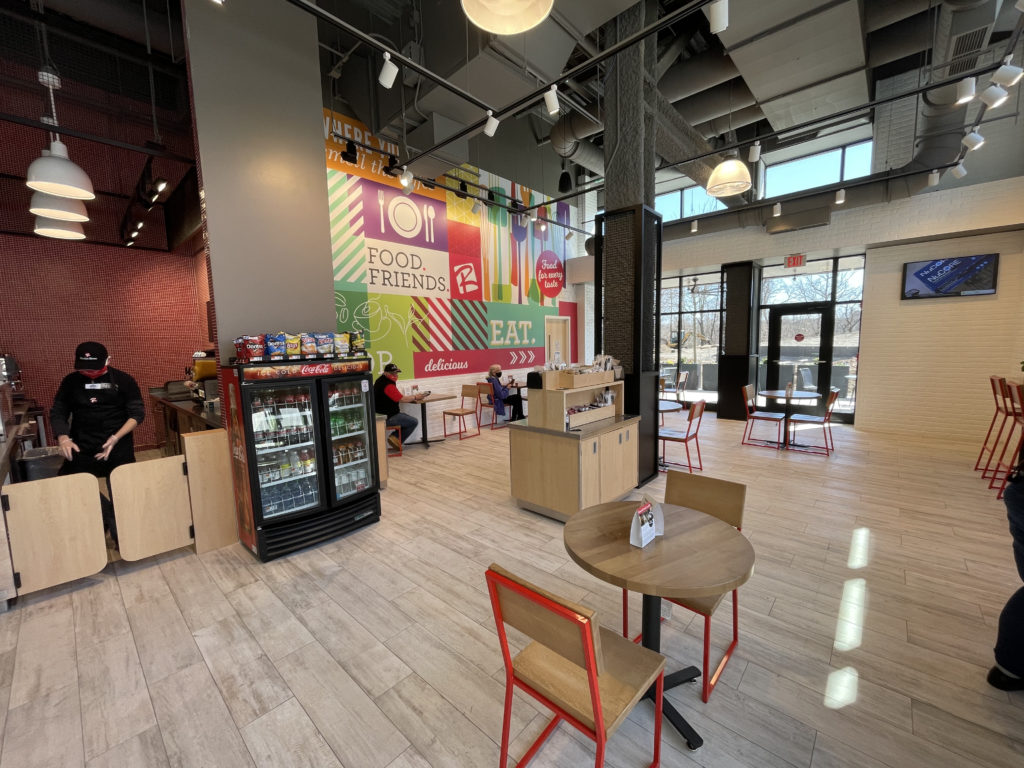 There's a side entrance to the store that connects a grassy campus-like setting with a coffee-smoothie shop; the added advantage is that the grass also serves to connect the store to a pair of biotech office buildings being built in the center - offering easy access for workers looking for meals or snacks.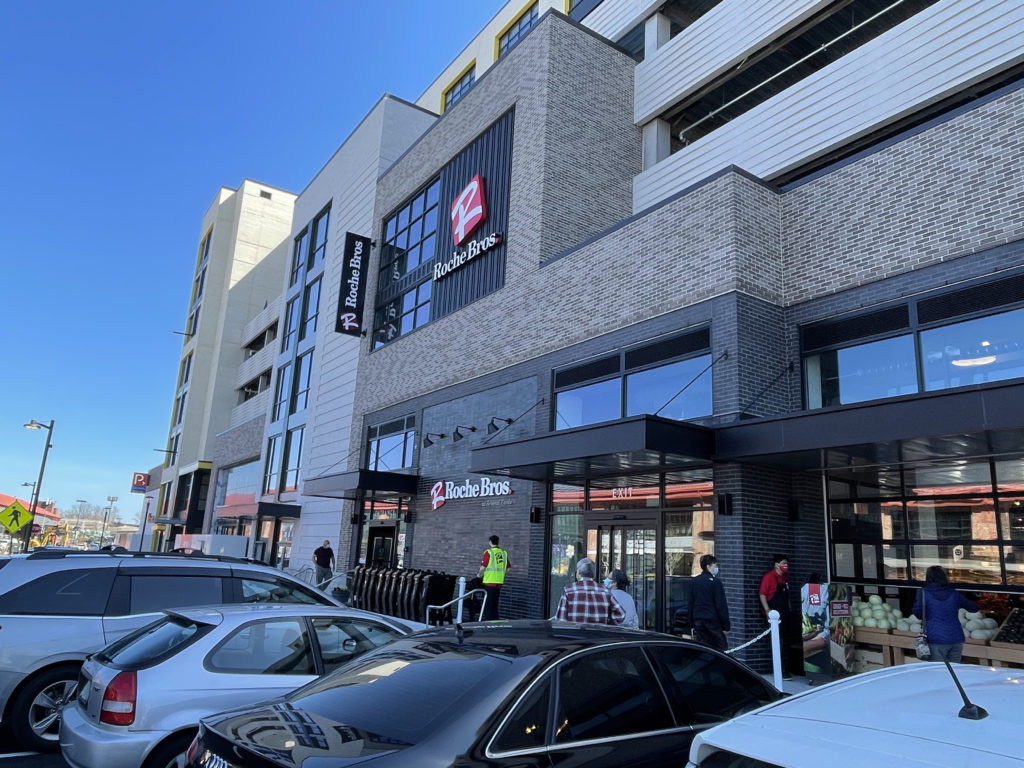 The multi-use Arsenal Yards has Roche Bros. (and other retailers and restaurants) at street level, with garage space and high-end condominiums (creating an additional supply of shoppers) above. The "lifestyle center" is an easy eight-mile commute to downtown Boston, and Cambridge is even closer. It is all part of creating a suburban center that offers urban amenties that will make it even more attractive.