Published on: April 13, 2021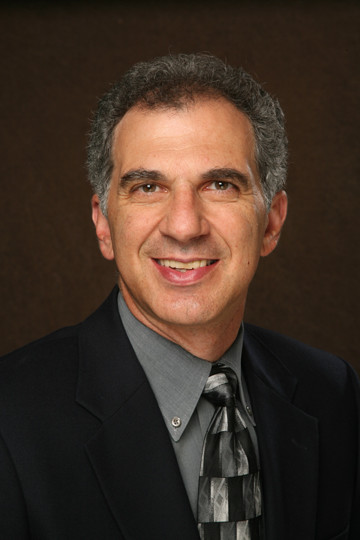 by Michael Sansolo
There are few areas of business I find less worthy of admiration than the cable TV/internet provider industry. Frankly, most of them strike me as screaming out for additional competitors and it's easy to understand why younger generations are eliminating them altogether.
So it's somewhat shocking that I find myself quoting a current Comcast business ad on what to think about as we blessedly start exiting the Covid period. To paraphrase Comcast, it's not about bouncing back, but rather bouncing forward.
That's right on the money. Months ago (maybe years ago, who knows at this point) I wrote about how golfer Bryson DeChambeau used the Covid lockdown of his sport to transform his body through diet and weight lifting. DeChambeau still doesn't win every time he plays, but it's incredible to watch how he challenges the traditional game of golf in his beefed up body.
I'd argue that Comcast and DeChambeau are onto something. When normalcy returns it's very possible that consumers and associates alike are going to simply return to old habits. It's also possible that won't be enough and they are going to wonder why the products and services they use haven't evolved with them.
There's an amazing example of this type of change in one of the most unlikely places: Reagan National Airport, just across the river from Washington DC. National Airport has undergone all manner of changes through the years growing from a single classic terminal to a large, glass and steel typically confusing airport in recent times.
But even at its most modern, National had one incredibly awful feature known and dreaded by anyone who used the airport: Gate 35x. Originally used by US Airways and more recently by American, 35x was the jumping off point for smaller planes serving smaller cities. Incredibly, numerous flights would leave from the gate at the same time, creating incredible confusion and a rare chance to see an amazing mix of people. (Robert Mueller was captured in a photo as being in the boarding area at the same time as Donald Trump Jr. … while Mueller was investigating Trump Sr.)
To be clear though, no flights actually left from 35x. Rather, passengers would board buses that drove a few hundred yards to waiting planes. And then, in all kinds of weather, those passengers would try to board their planes. (My wife is still scarred by the memory of climbing the metal stairs during an icy rain.)
The Washington Post labeled 35x this way: "It's cramped. It's depressing. It's a glorified livestock pen for unlucky travelers…" That's no exaggeration.
But here's the thing, thanks to the quiet of covid times, a new terminal has replaced 35x in record time. So the next time I need travel to Albany or White Plains (we have family in both New York cities) the experience will be completely transformed.
National Airport isn't the only location to have undergone transformation and even improvement during covid. Stories abound about how projects at places like New York City's Penn Station and The Louvre in Paris actually have been facilitated by the pandemic. Hopefully we'll all find countless road and other projects completed in far less time than expected thanks to the quiet travel and commuting period we're now enduring. It's possible we'll yet see a silver lining in the Covid cloud.
But the question for your business is how did you bounce forward? What changes did you make (or are making) that will welcome shoppers back with a wow instead of just the way things were? No doubt, people are looking forward to a return to what they remember, but nostalgia goes only so far. Hopefully you are going to take them so much further … forward, that is.
Michael Sansolo can be reached via email at msansolo@mnb.grocerywebsite.com.
His book, "THE BIG PICTURE:  Essential Business Lessons From The Movies," co-authored with Kevin Coupe, is available here.
And, his book "Business Rules!" is available from Amazon here.