Published on: May 4, 2021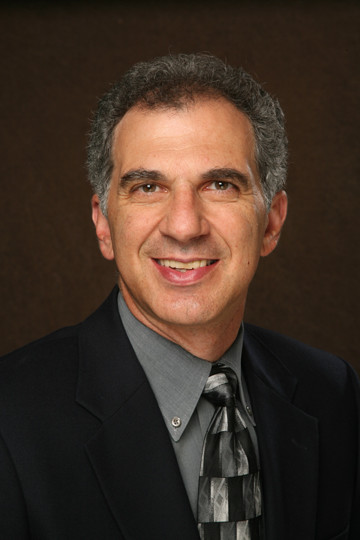 by Michael Sansolo
Considering that I never heard of him before his passing last week, I find Chuck Geschke to be inspiring on multiple levels.
First off, his life's work demonstrated the incredible power of thinking outside the box.  And his story reminds us of the potential of the potential of rule breakers and innovators and how great ideas can be too easily dismissed when they come from inside the house.
In case you haven't heard of Geschke (pronounced Gesh-kee) or missed his obituary last week (he died at age 81), there's an extremely high likelihood that you have used his work very recently. Geschke created what we now all know as the PDF.
According to his obituary in the New York Times, back in 1980 Geschke and a fellow researcher, John Warnock, created a way of sending documents between a computer and a printer. If you are old enough to remember what computers were like in 1980, you can remember what an unfathomable thought that must have been.
Apparently, it was an impossible thought even inside their own company - Xerox. When the enterprising pair presented their idea, the higher ups at Xerox estimated the concept would take seven years to bring to market. Geschke and Warnock disagreed, left Xerox and founded a little company called Adobe.
Unsurprisingly, the one person who did recognize the potential of their work was Steve Jobs, then little more than a start up guy himself. Jobs tried to buy the new technology, but was turned down, so instead licensed it for Apple and the rest is history.
As I read Geschke's story, I couldn't help but think of other times great innovations that came from people inside companies that completely passed on what was being suggested, including, famously, Sam Walton suggesting a new approach to retailing to his bosses at Ben Franklin stores.
Certainly, not every out of the box idea is going to be a grand slam along the lines of Adobe or Walmart, but there's something worth considering in these types of stories. Management at any level, whether it's a corporate powerhouse or simply a small team, should ask itself regularly if new ideas and innovations are welcomed or chased away. Are you creating an environment when your team members feel comfortable presenting an out-of-the-box idea or not?
Phrases like "we've always done it that way" should be banned, especially when we live in such changeable and uncertain times. More than ever you need innovative ideas, creative people and certainly an environment that encourages new thinking to resolve problems, needs and competitors unlike anything we've seen before.
Perhaps you'll find some rebels inside your company with some wild idea or solution that could pay off in unknown ways.
Geschke's story is also worth celebrating for one other interesting tidbit. Geschke's father was in the printing business and gave his son two sage pieces of advice. Avoid the printing business and the stock market. All Geschke did was create a way to completely overhaul the printing business and as of last week, the company he created had a market value of $245 billion.
Father, it seems, did not know best.
Michael Sansolo can be reached via email at msansolo@mnb.grocerywebsite.com.
His book, "THE BIG PICTURE: Essential Business Lessons From The Movies," co-authored with Kevin Coupe, is available here.
And, his book "Business Rules!" is available from Amazon here.